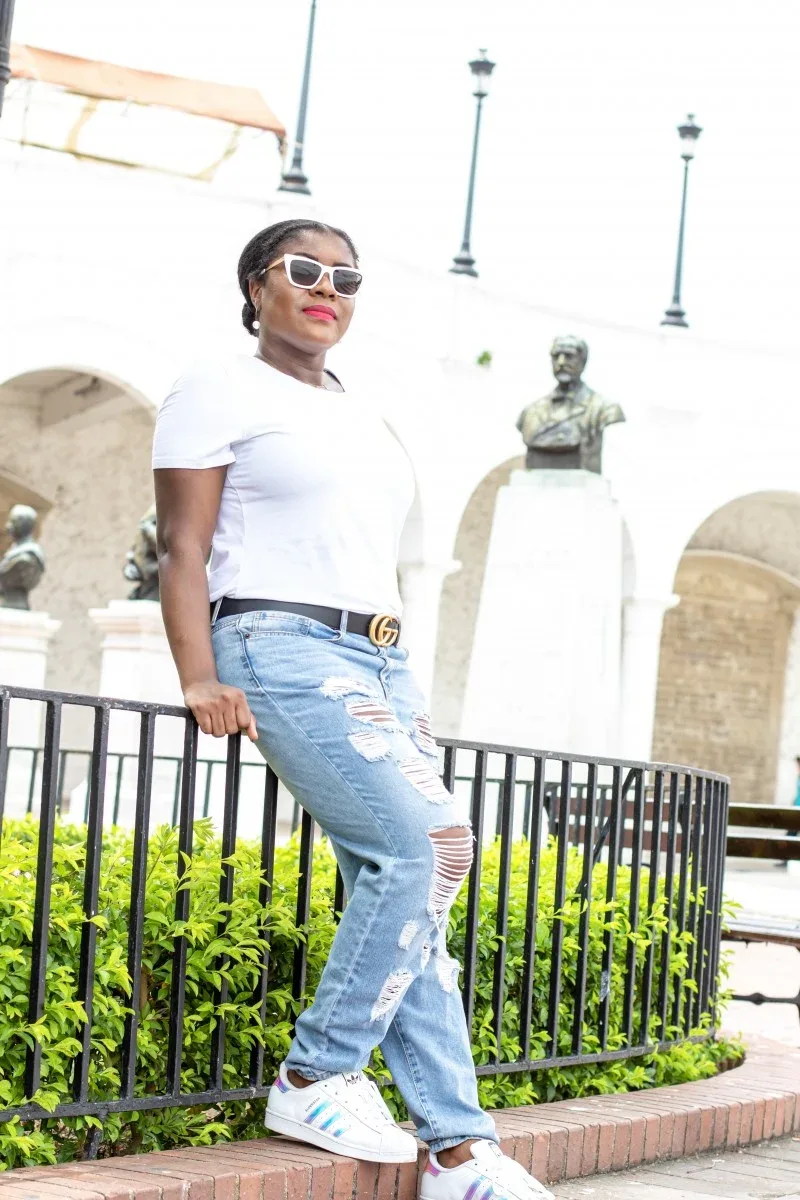 Last Updated on 7 months by Shevy
How To Style A White T Shirt and Jeans Outfit Like A Pro
Looking for some new ways to dress up the white tees and jeans in your wardrobe?
This guide will provide you with tips on how to style a white t shirt and jeans without looking boring!
White t-shirts are an easy way to keep things simple without having to worry about matching colors.
A white t-shirt is also an essential piece of clothing for both men and women. As well as, one of the most versatile pieces of clothing out there.
They're great for wearing on its own or for layering under other garments like shirts, sweaters and jackets.
We are a participant in various affiliate marketing programs and may earn a commission for any purchases made through these links at no extra cost to you. Read full disclosure here.
However, white tees were not only made to be worn as undergarments. In fact, they can be styled in so many different ways.
Related: What To Wear When You Are Not Feeling To Dress Up
Whether you're looking for a casual or formal look, these tips will help you pull off the perfect white t-shirt outfit.
How To Style A White T Shirt and Jeans Without Looking Boring
Start with a crisp, plain white tee
A white t-shirt is an easy piece to work into any outfit and you can pair it with almost anything. Like with a simple denim pants, shorts or a colorful skirt.
On any given day you want to avoid wearing a wrinkled t-shirt. To make sure your shirt looks crisp and clean, press it before getting dressed.
If you don't like to iron then try hanging it on a line after washing, as opposed to putting it in the dryer.
That way, it won't get too many wrinkles or stretched out and lose shape.
Pair it with a denim jacket and sneakers
If you need some extra warmth, pair a white t-shirt with a denim jacket and a pair of sneakers.
Related: 20+ Timeless Outfits With A Jean Jacket To Replicate Now
This will give off a laid back vibe while still being stylish. The key to pulling off this look is pairing the right colors.
A white t-shirt could be worn with any shade of blue, black, or grey denim pants.
The sneakers can be in solid white or black or a mixture of the two.
Layer Under A Blazer
If you want to wear a white t-shirt without looking too casual, layer it under a solid colored blazer.
It can be black, neutral or any color of your choice.
For a pop of color, opt for a bold colour blazer in pink, green, yellow, purple or blue.
This will give the appearance of more volume to your top half while still maintaining a clean look.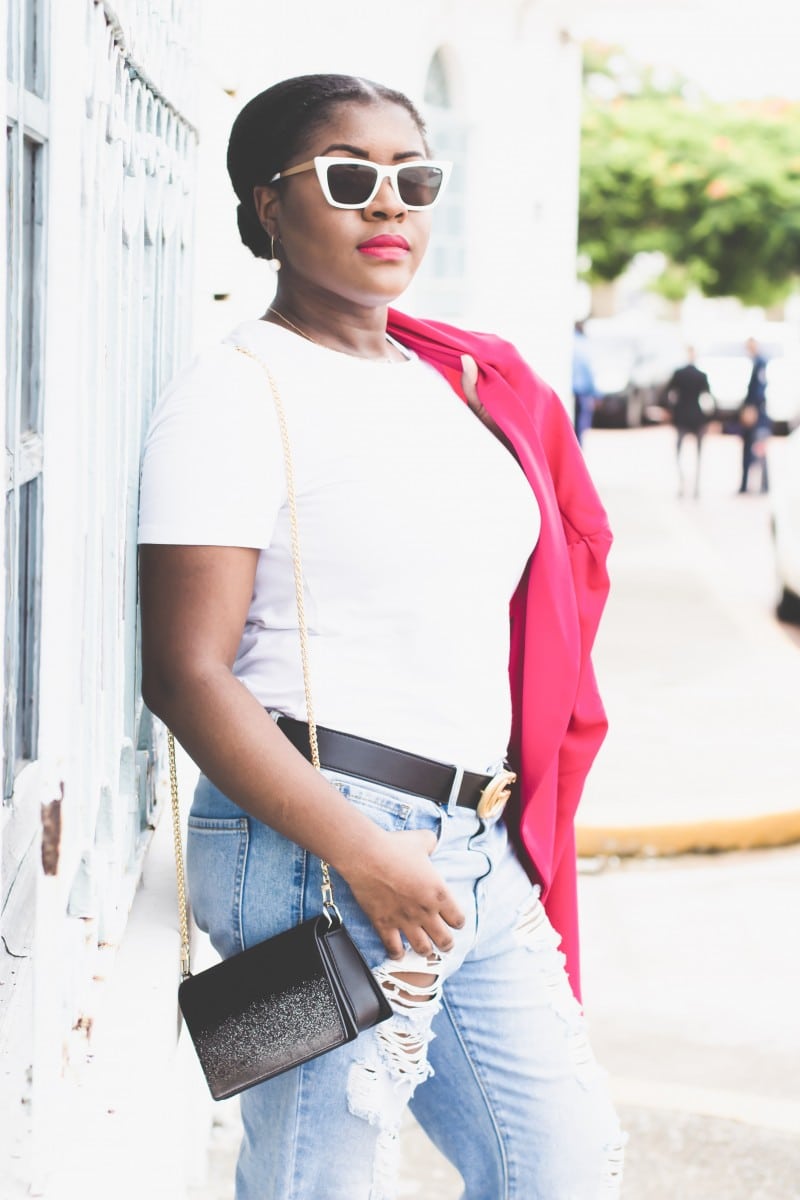 Dress It Up With Heels
On a comfy day or casual occasion, you may choose to wear sandals or sneakers.
But for a dressier occasion, switch out your sneakers for colourful heeled mules instead.
Go for something like a pair of strappy heels, pumps or statement animal print sandals.
How To Style A White T Shirt and Jeans: Use A Bold Lipstick
You can draw attention to your face by going with a neutral makeup look with bold lips.
Related: How To Choose A Lipstick Color That's Right For You
The colour I am wearing is All Fired Up which is a bright fuschia matte, from MAC cosmetics, one of my go-to makeup brands.
You can also try some of these Mac lipstick dupes for budget friendly alternatives.
Wear It With Blue Distressed Jeans
My second favourite way to wear a white tee is with a pair of blue distressed low rise baggy jeans or mom jeans.
Related: 25 Stylish Outfits With Mom Jeans To Wear Now
It doesn't matter if its dark washed or acid washed as the white would blend in perfectly with all color bottoms.
Substitute with Trousers, Joggers or Wide Leg Pants
Not in the mood to wear jeans?
For a more relaxed fit, instead of jeans wear a pair of regular trousers, joggers or wide leg pants with your white tee.
Related: 20+ Ways To Wear A Wide Leg Pants Outfit
This combo is great for going out to run errands or lounging at home.
Add a bold necklace or bracelet
A gold or silver necklace or bracelet adds instant flair to an otherwise simple outfit.
Wear statement jewelry with a plain white tee and jeans for a fun, fresh look.
To turn things up a notch incorporate brightly colored fashion jewelry to your ensemble.
Bold necklaces, bangles or bracelets, earrings, and rings are easy pieces to inject some personality into your everyday outfits.
Throw On A Shoulder or Crossbody Bag
Alternatively to wearing flashy jewelry, you can elevate your white t shirt outfit with a mini designer bag, tote or a crossbody bag.
Related: The Best Kate Spade Bags On Sale
While a bag may not always be necessary, it sure does give your outfit a whole new dynamic.
Use a belt
A belt adds a finishing touch to almost anything you wear. Use a belt to make your causal white t shirt and jeans outfit look more polished.
If you're looking for a quick and easy way to update your outfit, try adding a belt to your white t-shirt and denim combo.
It will instantly give your ensemble an updated feel and also help define your waistline.
Look for a belt that fits snugly around your waist, but doesn't cut into your pants. Also, avoid belts that are too wide or too narrow.
A black, medium thick leather belt with a gold or silver logo works well because it adds contrast to the tee and makes the whole outfit more interesting.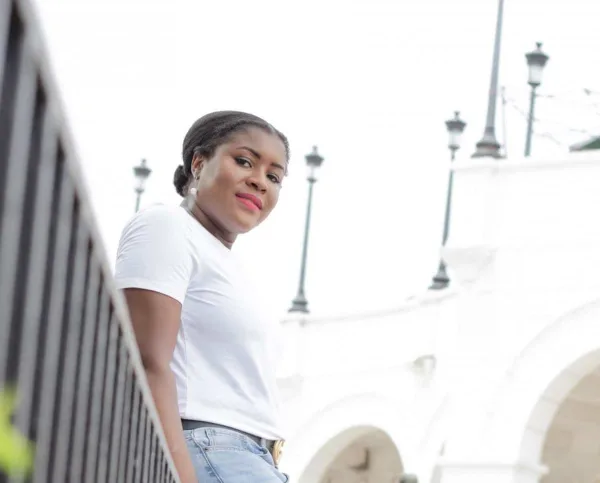 Incorporate statement sunglasses
Last but not least, complete the ensemble with a pair of white designer-look sunglasses.
A timeless pair of sunglasses will instantly take your look from zero to one hundred.
Wrapping Up How To Style A White T Shirt And Jeans Outfit
White t shirts are versatile pieces that can be worn in a variety of ways. They're easy to pair with jeans, skirts, shorts and trousers for an effortless outfit.
The tips shared gives you ideas and some fun ways on how to style a white t shirt and jeans outfit without looking BASIC.
Try pairing a white t-shirt with a colorful blazer. Finish off the look with a patterned scarf, or even a statement necklace.
You can also add a pop of color by wearing a bright colored belt or adding a brightly colored shoe.
A simple white t-shirt paired with jeans is a classic combination!
Shop Editor's Picks

Shevy
Hi! I'm Shevy! I'm the Founder and Managing Editor of Travel Beauty Blog est. 2016. I am also the Founder of Shevy Studio Marketing Agency where I work with entrepreneurs and bloggers on SEO/Content Strategy, Web Design and Consultancy.