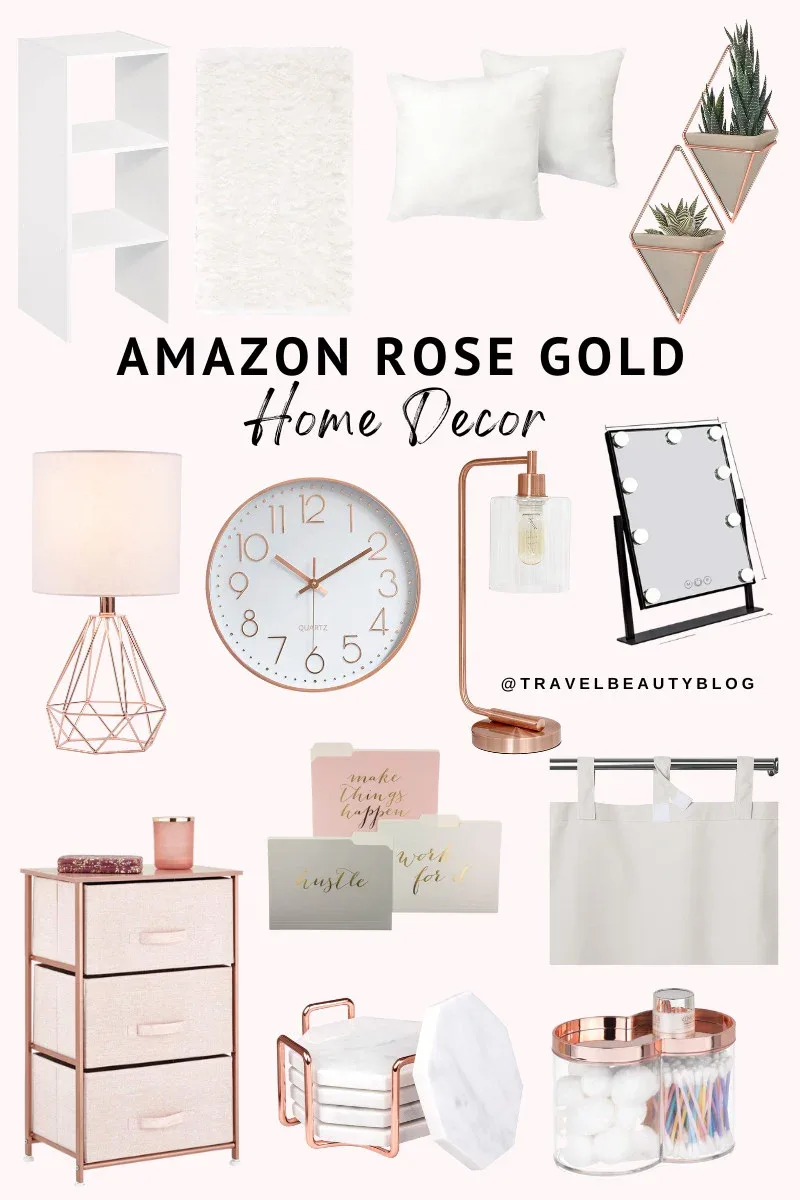 Last Updated on 4 months by Shevy
13 Amazing Home Decor Items People Are Still Buying On Amazon!
Yes we are in a recession, but did you know that people are still buying on Amazon?
I logged into my Amazon Associates dashboard recently and to my surprise there were affiliate sales commissions.
I'm not saying that to toot my own horn but, even in the midst of a recession people are still buying on Amazon (at the time of this post).
To my further astonishment, the majority of purchases were not considered essentials.
We are a participant in various affiliate marketing programs and may earn a commission for any purchases made through these links at no extra cost to you. Read full disclosure here.
These Amazon sales ranged from things like home decor, organisers, planners and craft supplies.
Related: THE BEST AND MOST AFFORDABLE ROSEGOLD HOME DECORATIONS
Check out these top 13 things that people are still buying on Amazon despite having less dollars to spend.
Sale
Sale
For Context
Now if you are a fashion/beauty blogger, you'll quickly come to terms with this post. Mainly because a lot of us were forced to recreate our content strategy to focus on things that are affecting us right now.
Related: HOW TO CREATE A HOME OFFICE ON A BUDGET
Sadly some of us even came under heavy fire for posting content in the fashion, home decor and beauty niches. Which is unfortunate because while not all of us are full time bloggers, we do rely on our blogs to supplement our incomes.
Not to throw salt at anyone though, because there are far more people who completely understand that blogging is a career for many. Notwithstanding the fact that ad revenues are down and affiliate commissions have taken a hit.
Related: THE BEST GIFT IDEAS FOR THE HOME
That means, to those persons who relied heavily on those income streams are now taking home less money. Still having to provide and care for themselves, their family members, and still having to find other ways to make a dollar.
So yes we sympathise with those who are facing hardships and have lost their jobs but the world hasn't come to a halt. The same way we expect some small businesses in our communities to continue serving us.
Related: HOW TO CREATE THE PERFECT OFFICE ON A BUDGET
It's the same way we have to make allowances for full-time bloggers and content creators to still earn money to feed their families.
Sale
Sale
13 Things People Are Buying On Amazon For Their Home
So let's dive into the items that people actually spend money on from Amazon:
ClosetMaid 8953 Stackable 31-inch Vertical Organizer
Indeed a beautiful white stackable organizer that you can use inside or outside of the closet to store t-shirts, shoes, scarves, sweaters, jeans and accessories.
This neutral colour faux sheepskin rug costs $135 for a 5×7 size and can be seamlessly integrated into any existing décor. It is also available in other sizes and colors.
White European pillow set which can be used as a decorative pillow or a sleep pillow.
These copper colour Geometric wall decor containers are ideal for succulents, mini cactus, faux plants and more. 
Decorative, non-ticking battery operated clock with rose gold plastic frame glass cover. Perfect for your living room or home office.
Table lamp with white fabric shade and hollowed out base. Can be used in your living room, bedroom or dining room.
Antique Style Industrial Iron Lantern Glass Shade
I love this copper finish antique glass shade desk lamp. 
Vanity makeup mirror with 9pc dimmable LED bulbs with an adjustable brightness to meet your makeup requirements. 
See Also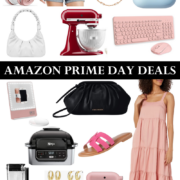 Vertical Dresser Storage Tower 
Sturdy Steel Frame

Wood Top

Easy Pull Fabric Bins

Organizer Unit for Bedroom, Hallway, Entryway, Closets –

Textured Prin

3 Drawers  
A light pink/rose gold dresser storage tower featuring 3 removable drawers. Use in or out of the closet and keep clutter under control by storing all of your clothing and accessories in one convenient place.
The vertical design fits easily in many locations throughout the home. It can also be used as a nightstand to place your alarm clock, journal and glasses close at hand.
A modern, stylish statement trash can that was designed to enhance your existing décor and offer a convenient and discreet way to store and contain waste. Use for trash, recycling or storing household items in your kitchen or home office.
The file set includes 9 folders and 3 unique go-getter designs, embellished with gold foil.
Waterproof Indoor/Outdoor Curtains
Window panel drapes for bedroom, living room, gazebo, sun room, sliding doors, porch, or balcony.
Set of 5 white carrara marble coasters with rose gold holders.
Plastic Bathroom Vanity Countertop Canister Jar with Storage Lid – Stackable – Divided, Double , Swabs, Bath Salts – Clear/Rose Gold
Wrapping Up 13 Things People Are Buying On Amazon
This concludes my list of the best things that people are still buying on Amazon even during a recession. This is just proof that although things are bad, all hope is not lost.
There are actually some stuff that I have been buying on Amazon, that I don't know where else I would get them. Sales might be down but others are still buying on Amazon and from other online retailers.
DISCLAIMER:
At the time of this post and in light of the current pandemic I understand that some people are experiencing hardships and unemployment. This post is in no way to persuade anyone to buy, nor am I insensitive to what's going on globally.
This post is for inspiration purposes and doesn't imply that you need to shop during a recession. I always try to encourage persons to resist impulse shopping if you don't really need something.
Most importantly and by all means, utilise what you already have!
Shevy
Hi! I'm Shevy! I'm the Founder and Managing Editor of Travel Beauty Blog est. 2016. I am also the Founder of Shevy Studio Marketing Agency where I work with entrepreneurs and bloggers on SEO/Content Strategy, Web Design and Consultancy.