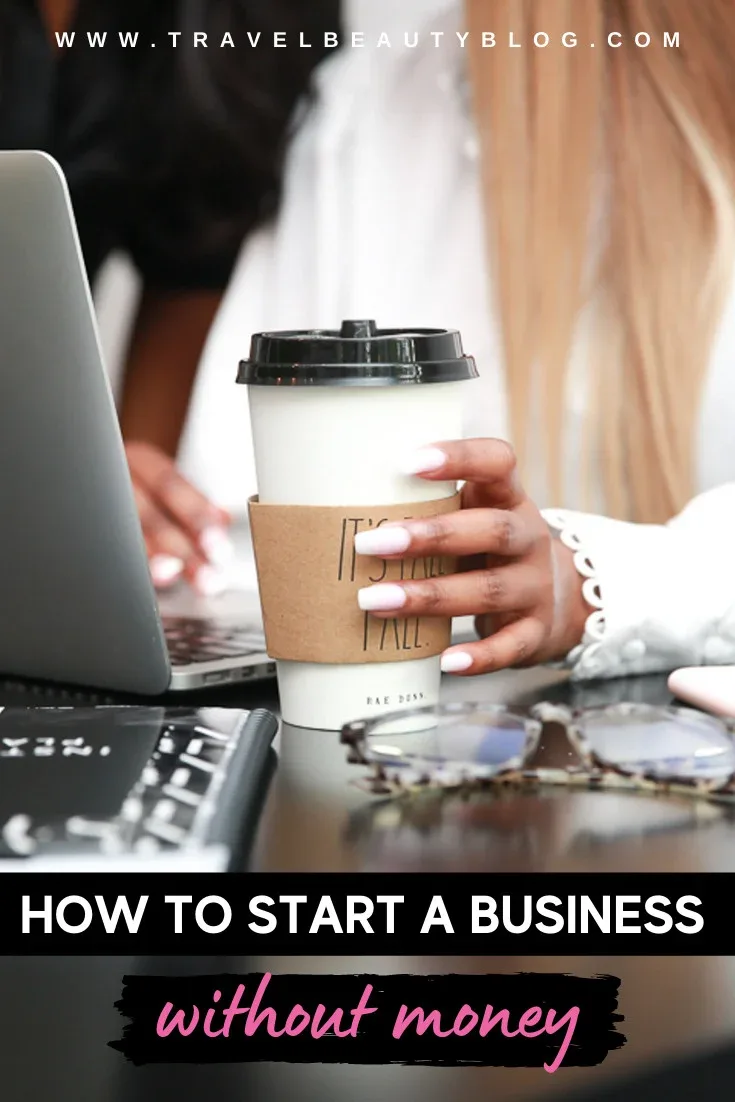 Last Updated on 8 months by Shevy
How To Start A Business Without Money Upfront
A question you probably asked yourself before is how to start a business without money? Is it even possible to start a business without initial capital.
The short answer to that is yes! It's definitely possible to start a business without startup capital.
A common misconception that some people have is that you have to spend a lot of money upfront in order to make money.
While that may be true for some types of businesses, that's not the case for a lot of them.
It usually depends on the type of business you want to start and there are many businesses that you can start today without spending a dime.
We are a participant in various affiliate marketing programs and may earn a commission for any purchases made through these links at no extra cost to you. Read full disclosure here.
You don't have to be rich or even have a lot of money to start a successful business.
In fact, starting a business without much capital is one of the best ways to build wealth.
So exactly how to start a business without money? At the end of this post you will be equipped with the knowledge to get started with your new venture.
Additionally, you'll have a list of some types of businesses you can start right away. So let's dive into how to start a business without money!
How To Start A Business Without Money In 2023
Brainstorm Business Ideas
Facebook Groups
A perfect example of brainstorming business ideas is to start looking for problems people are currently experiencing, that you can solve.
You can do this by networking inside private Facebook groups that you are already a member of.
Or you can find new groups to join, within an interest group that you would like to work with. Example: Health & Fitness, Amazon FBA, Real Estate, Nursing, Coaches etc.
Don't just join groups and start self promotion because more than likely you will be banned. Be sure to read and follow the rules of the group.
After you have been accepted into the group introduce yourself and find questions that you can answer.
If possible, build a reputation for helping others and offering free advice where possible.
From there you can start reaching out to persons individually and pitch your services to them.
The latter may not be permitted in all groups so be sure to check the terms & conditions before following that step.
Your Neighbourhood
What better way to start a business than first looking at the community where you live, to see what it lacks.
Do you live where there are many small businesses? Start analyzing the businesses in your neighborhood to see what they lack and how you could assist to make it better.
For instance, perhaps they do not have much of a presence on social media or do not have a website etc.
If you have experience in those areas this is where your business expertise can come in handy!
Pick A Niche
After you have concluded your brainstorming, its time to select a niche.
Picking a niche has less to do with the profitability of the business. It's best to narrow down and pick a niche or a couple of niches you can specialise in.
In business, you simply cannot help everyone. Therefore you only need to focus on a small group of people that you can serve.
Your niche could be the Beauty and Fashion industries, Lawyers and Realtors just to name a few.
Market Research
Now that you have a couple of business ideas and niches it's time to validate each one.  
Continue joining more Facebook groups and online forums to see how many more people are experiencing the same issues.
Also, you want to start conducting keyword research and competitor analysis. This is where you look for loopholes in what is already being offered by the competition and that will be your competitive advantage.
Google Trends
Another way to come up with profitable business ideas is by using tools like Google Trends to see what topics are popular or are on the incline.
Once you find a few trends that look promising, start doing research on each one to see what's already being provided, what's missing and how you can stand out.
Marketplaces
Go to marketplaces like Amazon, Etsy and Red Bubble to see what's already selling and take notes of customer reviews.
This would let you know if there is a gap that you can fill and also, to be able to understand the competition.
Most importantly, to help you understand what the customer needs or wants.
Create Business and Marketing Plans
Once you've decided what kind of business you'd like to start, you need to develop a business and marketing plan. 
This includes your Mission and Vision statements, competitive advantage, SWOT Analysis, projected expenses, profitability etc.
It also helps you to decide how much money you will spend on advertising, hiring employees, and on other expenses.
At this stage it is important to decide whether you'll use a brick-and-mortar location or operate entirely online.
For physical products, you can begin researching potential locations, suppliers and wholesalers.
Buyer Persona
Now that you have some data to work with its time to create your buyer persona or personas.
Evaluate your target audience by defining your ideal customer.
In order to create your buyer persona you need to collect the following information about your perfect buyer:
Who are they
Age
Demographics
Interests
Socio-economic background
What are their problems
Pre Launch / Soft Launch
Set up your business on social media first and promote your upcoming products and services to friends and family members.
Ask them to share your pages and posts with others. Share your handles in Facebook groups (where possible), but don't be spammy.
Related: HOW TO BE MORE PRODUCTIVE WHILE STUCK INDOORS
Some private groups only allow you to promote your products and services on certain days, under specific threads.
While it may be totally against the rules in some groups, so always double-check before posting.
An alternative is to post on online forums like Reddit and Quora but you have to devote time to genuinely answer questions before sharing your links.
Accept pre-orders
If you're selling physical products, this is the phase where you want to accept pre-orders.
In addition to your social media platforms, create and launch a free landing page of your products/services where potential customers can see your offerings.
This will allow you to get a feel of how many products you need in the beginning.
Rather than buying too much products without knowing if its going to sell or not.
Source Products / Service Offerings
Now that you know who your ideal customer is and how many products you will need to launch, its time to start sourcing your products.
Related: How To Have A Positive Mindset During An Economical Shift
If its a service based business, then its time to set up your service offerings. Create tiered packages for each service you plan to offer, with a monthly pricing.
Have at least 3 tiers for each service, outlining the features and benefits, or what the customer should expect to receive.
Website And Branding
It's time to set up a website for your business using the most suitable platform or marketplace for your needs.
These are some of the most popular website platforms and marketplaces that I have personally used and recommend:
Shopify
Amazon FBA or Amazon FBM
Woo Commerce on WordPress.org
Etsy
For e-commerce websites, I highly recommend Shopify because personally, its the best platform for shopping. Their platform requires little configuration which makes it perfect for beginners.
If you are good with websites, you may opt for using Woo Commerce, which gives you more design control.
Remember to tailor your website branding and products or services to appeal to your perfect buyer that you identified in your Buyer Persona.
Take Inventory
Once your products have been received and inspected, you should take an inventory of your items.
Additionally, you want to photograph them and capture videos for your website and social media accounts.
Before updating your inventory online, don't forget to fulfil any pre-orders you may have received during pre-launch.
Build a Mailing List
Set up a mailing list on your website so that you can start building your customer base.
Keep your list engaged by sending them newsletters periodically of product/service updates and or new product launches.
Launch And Drive Online Traffic
You are now officially ready to launch your website with the right products or services using one of the platforms suggested above.
When your site is up and running, you'll want to drive online traffic by promoting it.
You can drive traffic by sharing your links in online forums and groups as mentioned above.
Alternatively, you can promote via paid ad networks like Facebook, TikTok, Google and SnapChat ads.
How To Start A Business Without Money
Measure Success
Set up Google Analytics and Search Console to track the performance of your website.
Analyze data and make adjustments as needed. With Google Analytics you'll have access to data such as your website traffic, bounce rate, the products that your customers are most interested in, revenue, customers' interests, and demographics etc.
Google Search Console on the other hand summaries your site's overall performance and organic traffic.
It also lets you know when there are areas of your site that may be broken and needs fixing.
Scale Your Business
Scaling your business simple means expanding. This is optional but its usually a business goal that most people have.
Even though you may now be starting, its definitely something you should consider doing in the future.
Hire People Who Can Help You Succeed
If you're getting ready to scale your business, you should hire people who can help you succeed.
That means finding people with skills that complement yours. For example, if you're planning to launch your own clothing brand, you might consider hiring a fashion designer.
On the flip side, if you're planning on selling software, you might consider hiring a programmer.
When your business starts to grow, you may want to outsource some of the work by hiring freelancers.
This can be on a project-based basis, as opposed to hiring full-time staff. You may want to hire an accountant, a project manager or a virtual assistant.
Still have uncertainties about how to start a business without money?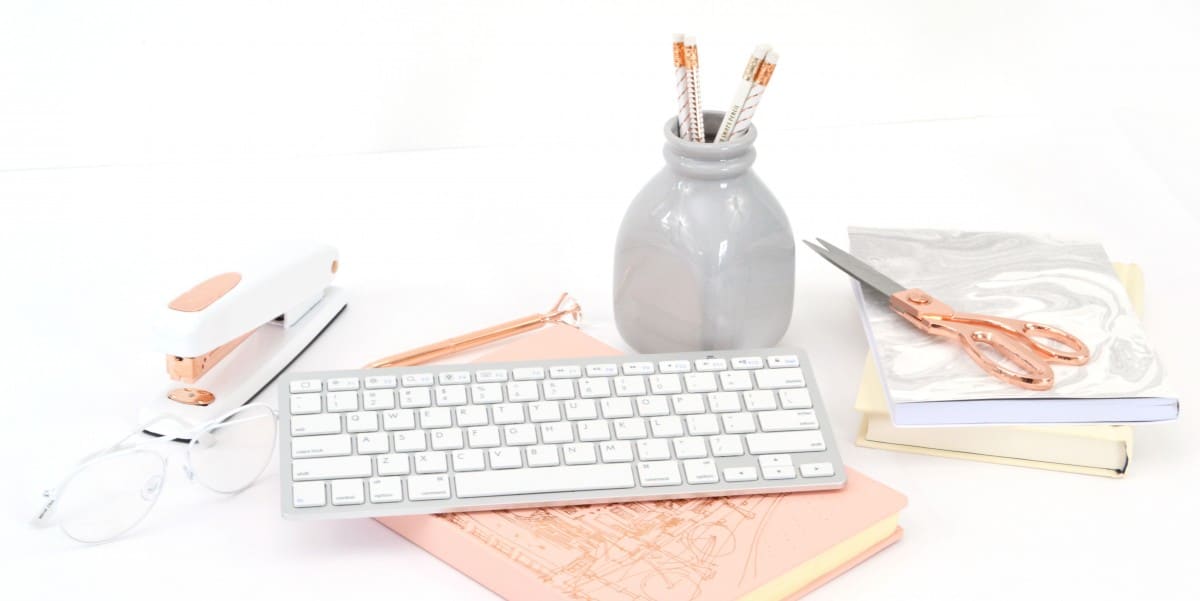 4 Types Of Businesses You Can Start Today Without Money:
Launch a Print On Demand (POD) Shop/Store
Print On Demand (POD) is one of the easiest businesses you can start for free by selling your own custom products.
It doesn't require initial capital or inventory to get started. All you need to do is sign up with one of the POD platforms listed below or another one of your choice:
Printify
Custom Cat
Printful
How it works is that you connect your store to their platform and you can select which products you want to add to your store.
Products such as t-shirts, mugs, cellphone cases and hoodies can be added to your inventory.
You can use a free tool like Canva to create a logo and some brand designs to use on your merchandise. Or you can pay a designer on Fiverr $20 or less to create a design for you.
Once you have some products loaded on your website you will need to promote it. Your customers will place orders on your online store and their products will be processed and shipped by the supplier you chose, using your branding.
So if you chose Printful for example, orders will automatically be sent to them when the customer places the order.
They will then print, pack and ship the order to the customer on your behalf.
After the order is shipped you will receive the tracking details. Your customers will receive the orders with your branding and packaging.
You can start a POD business from any where you are in the world.
The major downside to this business model is that if you don't have an existing audience to sell to, you would have to drive your own traffic to the website.
Which means having to put aside a budget for ads or taking full advantage of promoting for free on social media platforms like TikTok, Instagram and Facebook.
Start a Side Hustle
If you want to start a business without having to invest a lot of money, consider starting a side hustle instead.
Side hustles are low risk, high reward opportunities that allow you to earn extra income from something you already enjoy doing.
For example, if you love cooking, why not offer catering services? Or, if you love crafting, why not sell your creations online?
If you love baking cookies, why not sell them at local farmers markets?
Or maybe you're skilled at sewing and would enjoy making custom clothing for people who appreciate quality craftsmanship.
Whatever your skillset, there's likely a market for what you offer and so, the possibilities are endless.
Start an Online Drop Shipping Store
Another business you can start online with no money is a drop shipping online store.
This is similar to a POD store in that you connect your store to a wholesaler who will process orders on your behalf.
As a drop shipper your options are unlimited but it is highly recommended that you niche down.
Perhaps you can find a manufacturer selling pet supplies so your niche could be pet lovers.
Locate at least 2-3 manufactures selling similar or the same pet supplies you want. This is incase one supplier runs out of stock, you'll have a backup.
There are some advantages and disadvantages of operating a drop shipping store so you have to do your research first.
You don't want to start selling pet supplies, beauty products and home decor all at the same time either.
This will only confuse your customers and make your life complicated.
Also, it can be difficult to determine shipping and fulfilment times if you're using multiple suppliers for several products.
Open an Etsy Shop
If Print On Demand and Drop Shipping is not for you, you can open a craft shop on Etsy.
Over the years Etsy has changed up and now you can find a range of digital products on their platform in addition to handmade crafts.
Etsy is great for designers and crafters, as you can sell your craft and digital products on their platform.
They charge a couple cents per product listing, but you'll more than make it back with your first sale.
Even if you are a blogger with some templates and eBooks, you can list them on your Etsy shop.
A main advantage of having an Etsy store is that you have access to millions of users who are already using the platform to shop.
Wrapping Up How To Start A Business Without Money
Starting a business without any cash upfront can be challenging, but there are many ways to finance your new venture.
Some businesses require little investment, while others need large sums of money.
Be Patient and Stay Focused
There are several steps you'll need to take before you actually launch your venture.
First, you'll need to determine what kind of business you want to run. Do you want to open up a restaurant, sell products online, or offer services?
Once you've decided on the type of business you want to start, you'll need to decide where you want to do business.
Will you operate out of your home, rent office space, or work with an existing company?
Don't Quit When Things Are Tough
It's easy to quit when things aren't going well. However, quitting will only make things worse. Instead, keep going and learn from your mistakes.
Shevy
Hi! I'm Shevy! I'm the Founder and Managing Editor of Travel Beauty Blog est. 2016. I am also the Founder of Shevy Studio Marketing Agency where I work with entrepreneurs and bloggers on SEO/Content Strategy, Web Design and Consultancy.