Golden Goose Dupes And Look Alikes
Most people who are familiar with Golden Goose sneakers know that an original pair costs $400 upwards. But what if I told you that you can purchase a pair of Golden Goose dupes for as low as $50? Yes you read that right! You can get the luxury-look without the hefty price tag.
We are a participant in various affiliate marketing programs and may earn a commission for any purchases made through these links at no extra cost to you. Read full disclosure here.
Apart from the price tag, its extremely difficult to find a pair of Golden Goose sneakers that's in stock and in your size. So a great alternative would be to get yourself a pair of Golden Goose look alikes. Which in reality looks identical to the original.
Related: Roundup Of The Best Valentino Shoes Dupes
Top Golden Goose Dupes And Look Alikes At A Glance

What Are Golden Goose Dupes?
If you happen to be reading this post by chance and are not sure what Golden Goose dupes are, you can get a good look at them below.
I'm sure you might have seen the style around without realising its a sneakers dupe for one of the most sought after designer sneakers: Golden Goose.
Related: How To Make A Leopard Print Skirt Outfit Look Chic
The Best Golden Goose Dupes By Steve Madden

About The Original Golden Goose Sneakers Brand
Golden Goose is an Italian high fashion sneaker brand based in Venice, Italy. Golden Goose was born in 2000 merging the creative spirit of a couple made of two young Venetian designers, outsiders until then to the world of fashion. – Source
They are famously known for their "dirty looking" sneakers also called, scuff marks, branded with a star on the sides. Who would have ever thought that dirty-looking sneakers would be a trend?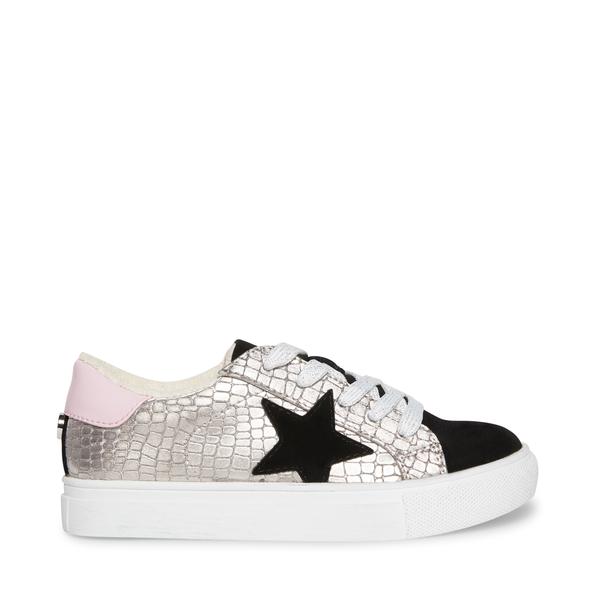 Why Is Golden Goose So Expensive?
Golden Goose sneakers are expensive because of the way they are made and designed. The shoes are hand-finished by craftsmen, and certain models are made with high-quality Italian leather.
It might be fair to say that a lot of manufactures captured on the fact that these are some of the most sought after sneakers. That are in such high demand, it's very difficult to find your size in stock, both men and women. So manufacturers found a way to fill the gap by creating their own version of Golden Goose look alikes.
P448 Dupes For Golden Goose Sneakers
The P448 Golden Goose Sneakers Dupes are the most expensive of all the other Golden Goose dupes.

Why Do Golden Goose Sneakers Look Dirty?
Golden Goose started the ugly sneakers trend by deliberately designing their sneakers to look dirty. It's a shoe trend that celebrities can't seem to get enough of.
In my opinion, so many people get worked up about having to clean their white sneakers when it gets dirty, that the brand thought it was a genius idea to create sneakers with scuff marks.
As though to say, its kind of cool to wear your sneakers out even if they look a little dirty. Brilliant isn't it? But what if its not a pair of Golden Goose? Would people have the same perspective? That is still left to be seen in the coming years with sneakers trend.
Related: A Guide To The Best Knock Off Birkenstocks Sandals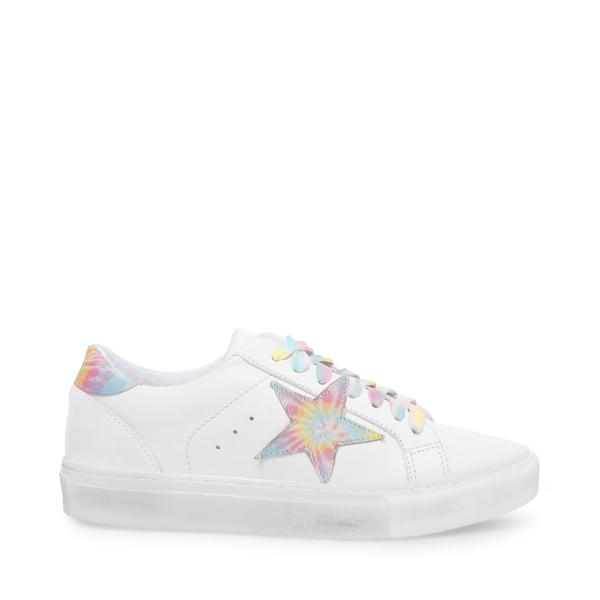 How Do Golden Goose Dupes Sizing Run?
The sizing would be slightly different depending on which retailer you are buying from. Some of the sneakers come in only whole sizes, while a few do make them in half sizes as well.
While most fit true to size, it is recommended to size down if you are in between sizes.
Always double check sizing information and customer reviews on the individual product pages before purchasing, as they can be extremely helpful.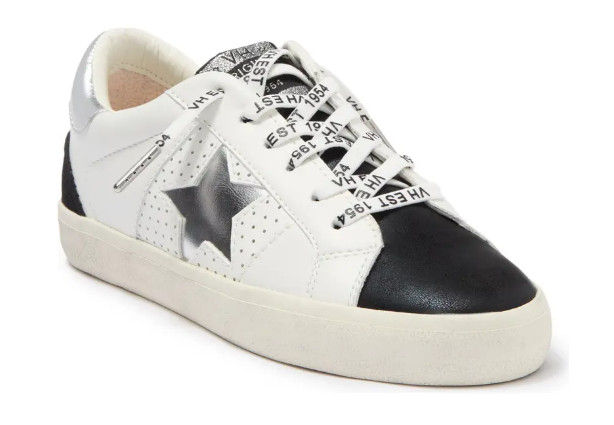 How Can You Tell The Difference Between The Fake Golden Goose Sneakers And The Authentic Ones?
There are many different ways you can tell the fake Golden Goose sneakers apart from the original brand. Such as looking at:
• Stitching
• Labels
• Logo / branding details
• Product weight
• Scuff marks
• Packaging
This website goes into further details about what to look for and they explain it really well.
Related: How To Make The Best Summer Capsule Wardrobe 2023
Nordstrom Rack: Vintage Havana / Madden Girl Golden Goose Alternatives

Why Are Golden Goose Sneakers So Popular?
Golden Goose GGDR sneakers are popular for obvious reasons which the founders themselves have put it across really nicely. Here is what they had to say about it:
Golden Goose founders Alessandro Gallo and Francesca Rinaldo describe the Superstar sneakers as being an "emotional product that is authentic and never artificial." They look as though they've already lived a good life, full of adventure, and encourage you to do more of the same. – Source
The main points that stood out for me from their statement were: "emotional" and "lifestyle". They have managed to create a product that not only taps into the emotional state of their customers, but it's also a lifestyle brand.
With those 2 components merged together, it's hard to beat a brand like that.
Related: How To Make A Leopard Print Skirt Outfit Look Chic
Shop More Golden Goose Sneakers Dupe For Less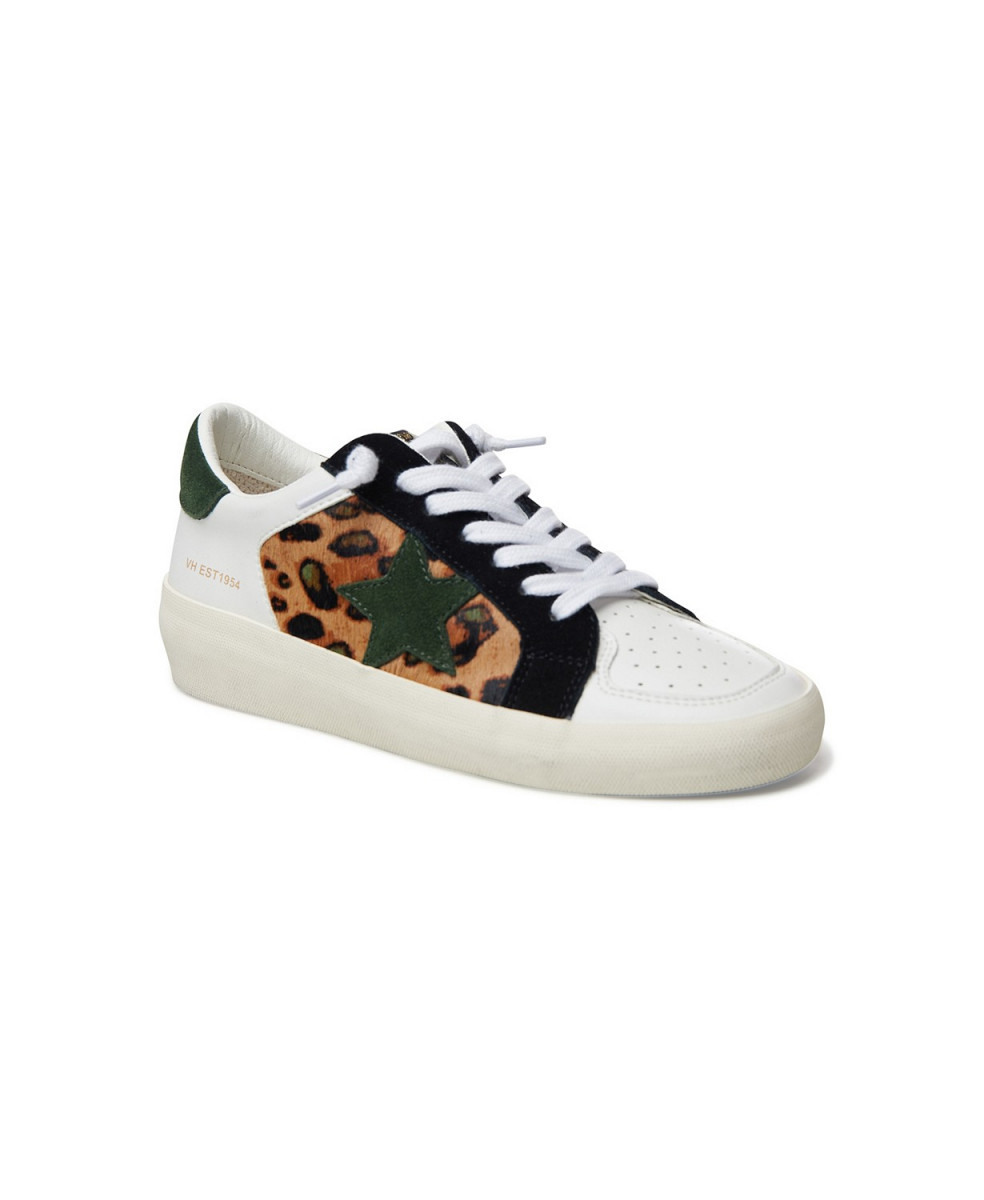 The Best Golden Goose Dupe Sneakers – DSW

Golden Goose Dupes – Shein

The Best Golden Goose Alternatives At Walmart
The Golden Goose dupes at Walmart sells out pretty quickly but they are the cheapest ones you will find.

Golden Goose Dupes – Red Dress

Conclusion Of Golden Goose Look Alikes And Dupes
Unless you are absolutely invested in the Golden Goose Brand and can invest $500+ into a pair of sneakers, then you can definitely opt for a pair of Golden Goose dupes or look alike instead. You may want to consider getting a pair of Golden Goose look alike sneakers from Brands like Steve Madden and P448. Especially if you are going to buy a pair of expensive sneakers to wear occasionally, that ends up collecting dust in your wardrobe.
If you decide to go with this option, it doesn't matter if you wear your dupe sneakers everyday or occasionally, you won't feel like you've wasted money because they are not expensive. On the flip side, you'll get to spend that extra $350+ on something that's far more worth it than a pair of Golden Goose sneakers collecting dust.
Pin for later: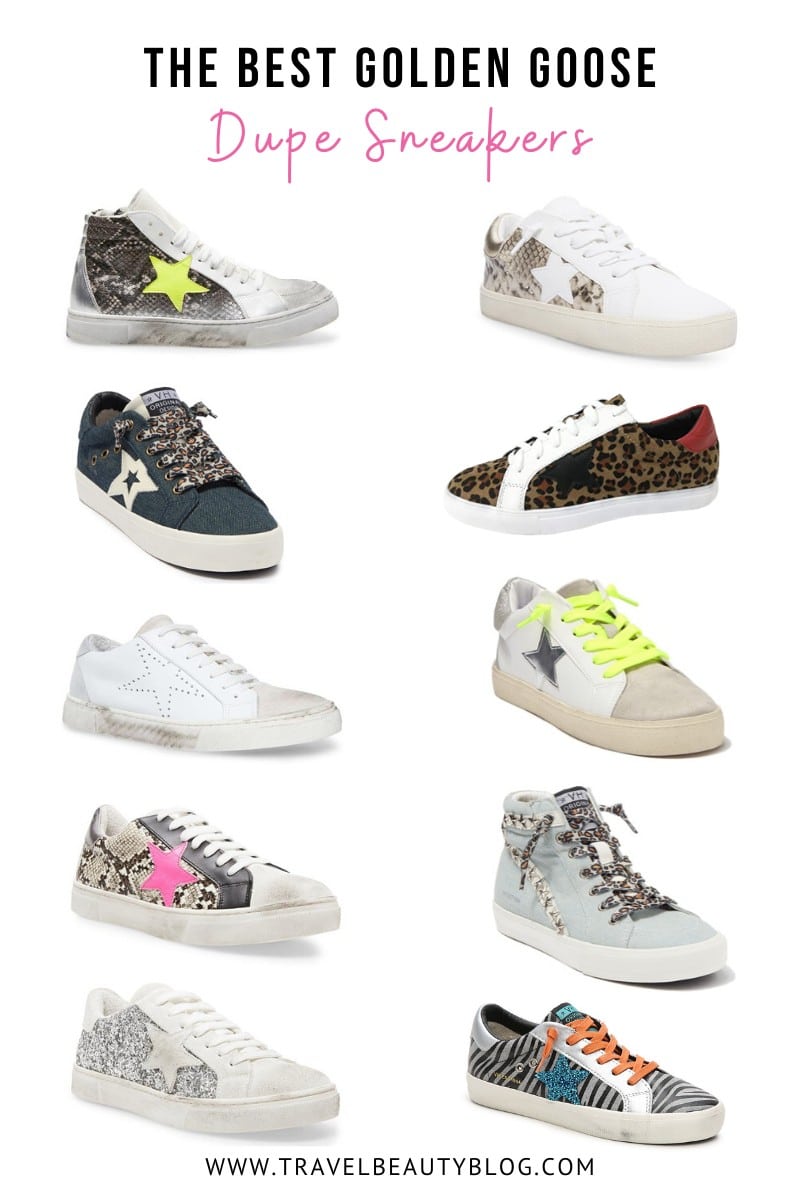 Last Updated on 4 weeks by Shevy
Shop Editor's Picks

Shevy
Hi! I'm Shevy! I'm the Founder and Managing Editor of Travel Beauty Blog est. 2016. I am also the Founder of Shevy Digital Marketing Agency where I work with new and upcoming entrepreneurs and bloggers.