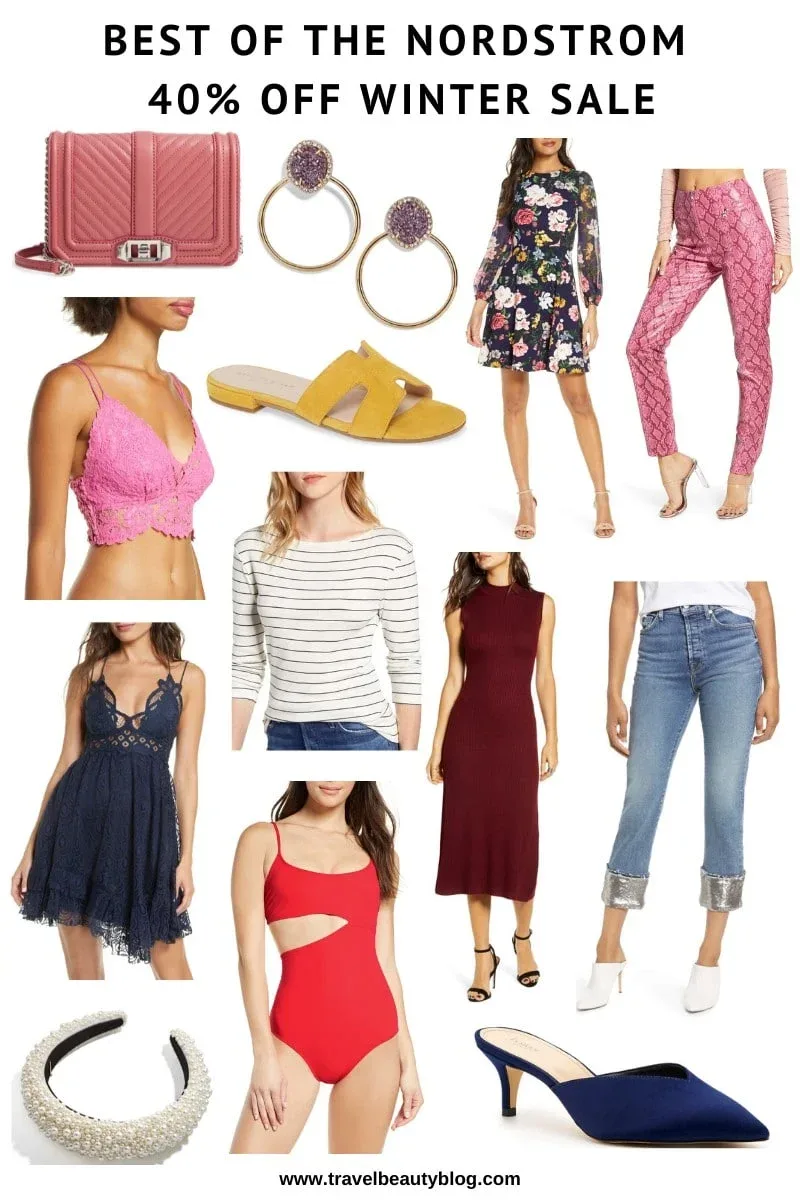 Last Updated on 1 year by Shevy
*This post contains some affiliate links in which I may earn a commission at no extra cost to you.*
40% Off Nordstrom Winter Sale
My 2020 no-spend challenge was off to a great start until the return of the Nordstrom winter sale. If you've been following along for a while you know that I can't say no to a good sale such as this one. So today I am sharing some of my favourite picks from the 40% off Nordstrom winter sale. Not everyday there is a sale at Nordstrom so I like to take advantage of their sale to stock up on my spring outfits.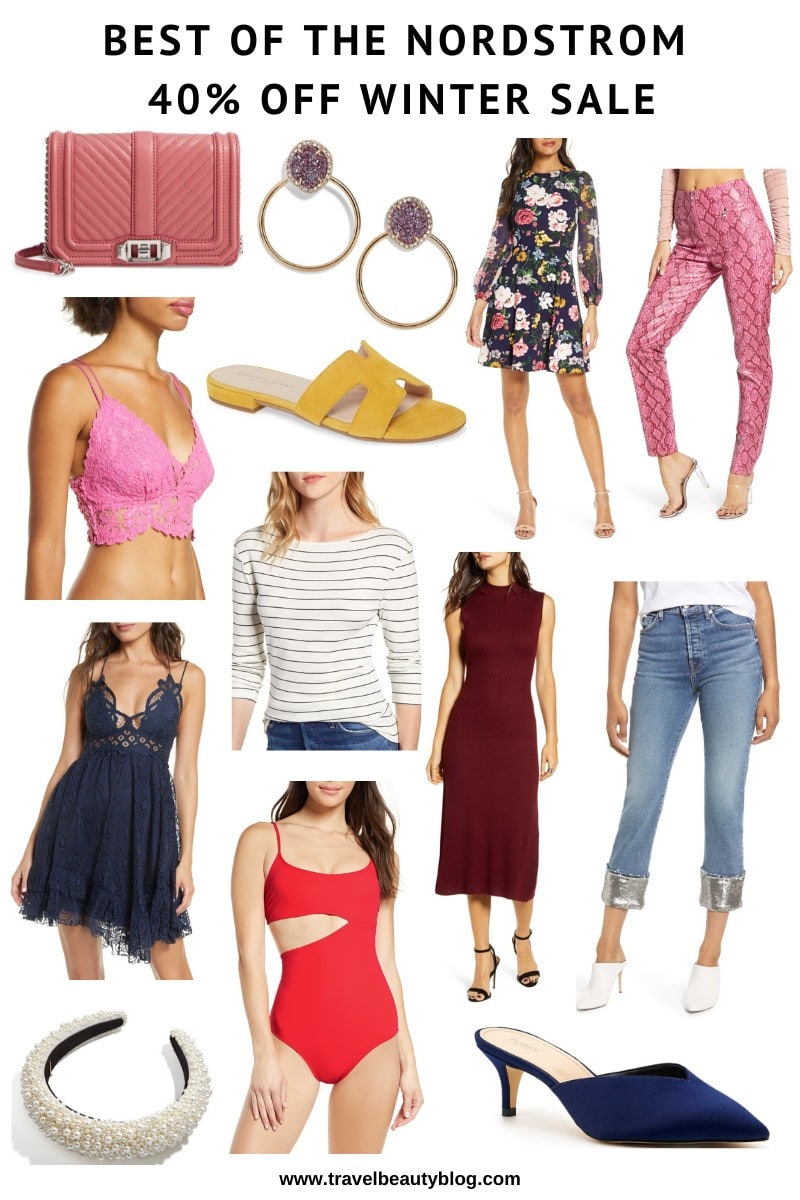 My Favorites From The Nordstrom Winter Sale
What I like Rebecca Mink Off bags is that they have a designer look at an affordable price. If you're looking for a cute festival bag, this fig colour quilted crossbody is it and its under $120!
Related: Popular Festival Approved Jewellery You Need Right Now
The Hallie slide sandal comes in 3 different colours that are ideal for the spring and summer seasons.
This striped three quarter sleeves tee is perfect to wear on a chill, casual Spring day. At a price of $18 its hard to say no to this one!
BaubleBar faceted crystals and stones hoop earrings with an extra flash of glamour.
Floral prints are one of my favourite styles to wear at any given time of the year. This scuba knit dress has a fresh floral print and chiffon balloon sleeves that add a perfect touch of elegance.
90's hair accessories are one of my favourite spring trends for 2020 especially padded headbands and pearl clips. For something less dramatic you can opt for this plain color velvet padded headband instead.
Related: How To Wear The Best Most Affordable Hair Barrettes
Spring 2020 is all about colourful leather and this pink snake print pants is not your ordinary faux leather pants.
A velvet burnout, slinky lace slipdress, styled with a scalloped V-neck, a strappy back and a flouncy ruffle hem.
Not many people are thinking about swimsuits right now but believe me, the pretty ones are selling out quickly.
You can ditch your traditional long sleeve sweater dress for an armless ribbed midi sweater dress instead. Wear it to your favourite festival this season or to a family get-together.
Vintage blue boyfriend jeans with sequin cuffs for a fun night out.
This pair of midnight blue Botkier mules would go really nice with a pair of blue jeans and a plain white tee.
Pink lace bralette – great for wearing intimately under your garments or to the beach in the summer.
That concludes my Nordstrom winter sale 2020 favorites!
Shop The Winter Sale
Shevy
Hi! I'm Shevy! I'm the Founder and Managing Editor of Travel Beauty Blog est. 2016. I am also the Founder of Shevy Studio Marketing Agency where I work with entrepreneurs and bloggers on SEO/Content Strategy, Web Design and Consultancy.