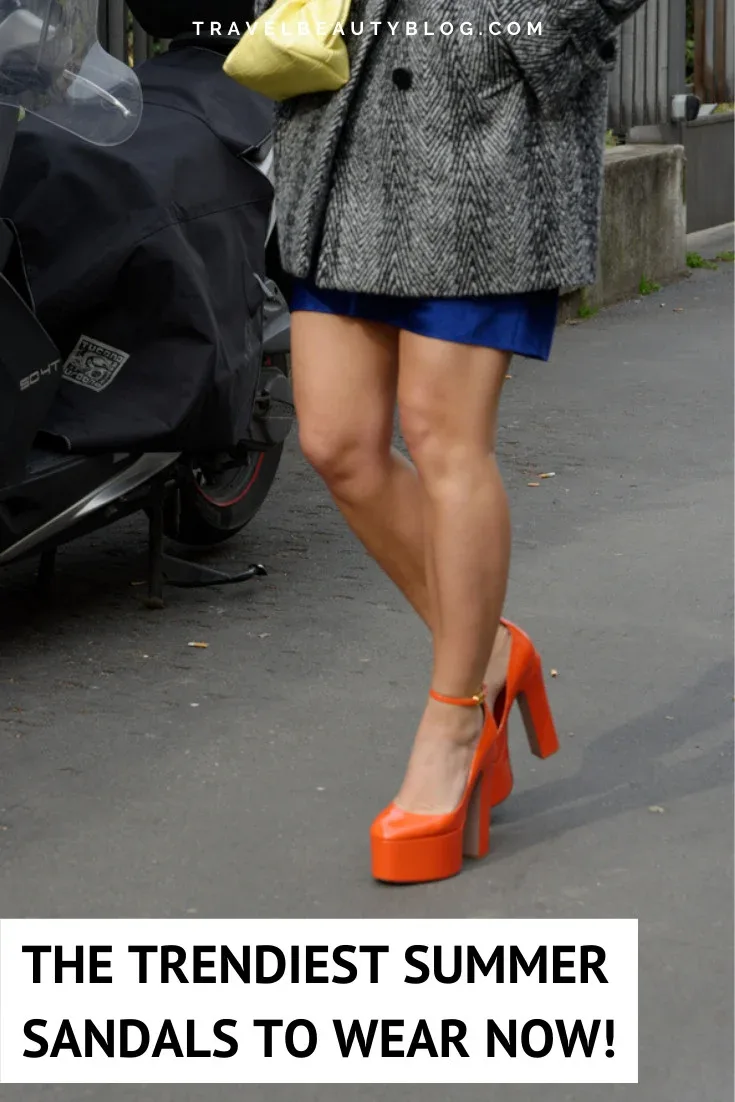 Last Updated on 7 months by Shevy
Cute Summer Sandals For Women To Wear In 2022
These cute summer sandals for women are perfect for casual days out. They feature a trendy design, soft leather uppers and a comfortable fit.
Wear them while on vacation, out to dinner, relaxing by the pool or enjoying an afternoon stroll through town.
We are a participant in various affiliate marketing programs and may earn a commission for any purchases made through these links at no extra cost to you. Read full disclosure here.
Wearing the right pair of sandals can make or break your outfit that's why you may want to keep these trendy summer sandals for women on heavy rotation this year.
Since now is the perfect time to slip on your favorite sandals, I've picked out a few pairs that I know you would love too!
As the Y2K nostalgia is making a comeback you can expect to see shoe styles like: braided silhouettes, high platforms, heeled thongs, see-through straps, flatforms, elevated flip flops, jelly sandals and much more.
Get ready for some fun in the sun with these adorable summer sandals.
Dad Sandals
Lets start with the black quilted leather dad sandals, one of the most popular summer sandals for women in 2022 and the return of the ugly shoe trend.
These are great for all casual occasions and events especially those that are less formal and require a great amount of walking or standing on your feet.
Perfect for going to the mall, running errands or shopping.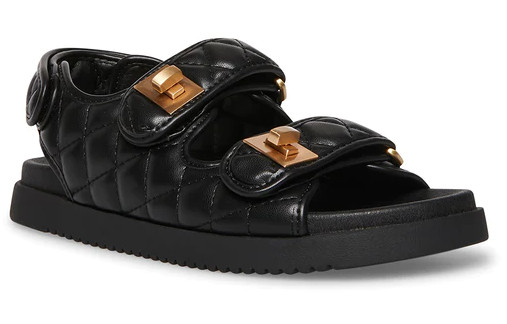 Platform Heels
This pair of lilac patent platforms are bound to make a bold statement this summer. They are super stylish and indeed more suitable for an evening or a night out.
Or for use on days when a lot of walking is not required and you just need to show up looking cute.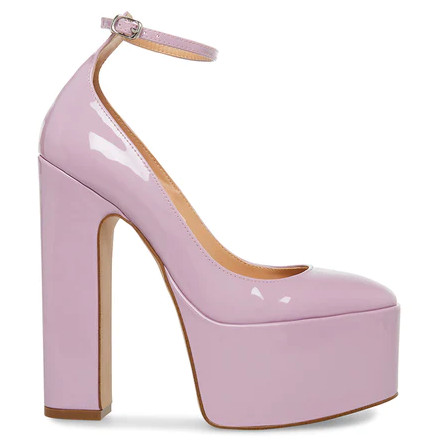 See-through Straps
It feels like it wasn't too long ago when everyone was wearing see-through straps. Well if you liked this trend then you can bring out those clear strapped sandals that have been tucked away in your closet.
If you were late to the trend and didn't get onboard last time then you can grab yourself this nude pair of clear strap sandals for under $70.
Such a versatile pair as it matches with every and anything, and can be worn on both casual and formal occasions.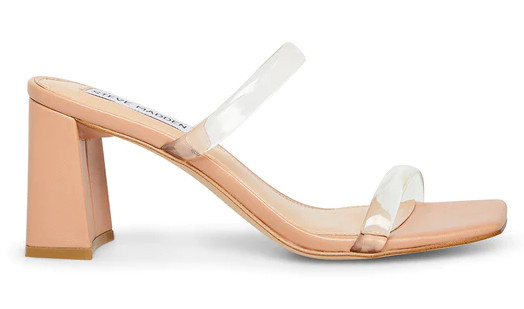 Elevated Thong Flip Flops
These elevated thong flip flops also called thong sandals, or platform flip flops are giving beachy vibes.
They provide effortless styling, are chic, comfortable, and perfect for a day at the beach or pool.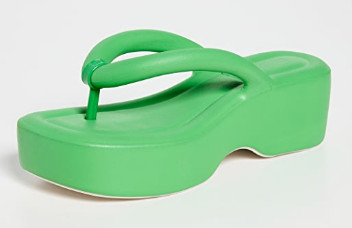 Gladiator Sandals
Tie-up gladiator sandals that goes all the way up the mid calf area. They are super comfy and ideal for those days when dressing up is not a must.
Wear these to the park, mall or for a casual stroll around the city.
Platform Wedges
Looking for a pair of trendy platforms that are easy to walk in, comfortable and stylish all at the same time? Then look no further than these pink leather platform wedge shoes.
These are great for wearing with palazzo pants as they give you the right amount of height without making you look awkward.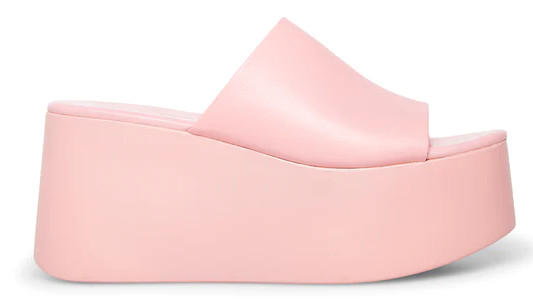 Flatform Thong Sandals
As an alternative to the green platform thong flip flops above, you can check out these ankle-strap flatform thong sandals instead.
They are ultra comfortable, stylish and pairs well with a blue denim jeans or shorts.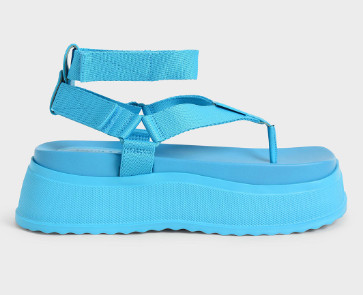 Jelly Sandals / Fisherman Sandals
These transparent rubber Gucci Fisherman sandals remind of the jelly sandals that I had as a little girl growing up. Except the ones I owned were only a couple of dollars.
The 90's inspired pair features a tonal Double G motif to the upper sole, ensuring it becomes a go-to in your spring/summer capsule.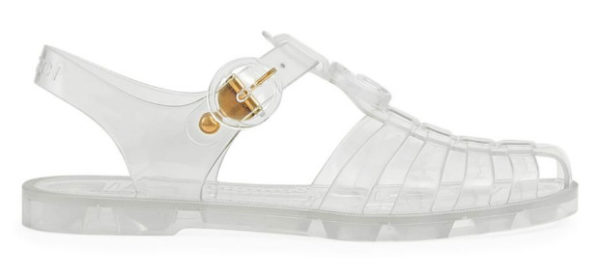 Slide Sandals
Slide sandals are here to stay and are definitely a summer wardrobe staple! Grab this pair of orange Gucci GG platform slide sandals to add some color to your summer ensemble.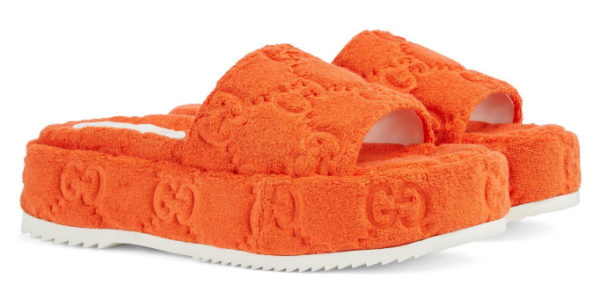 Braided Sandals
Elevate your summer outfit with a pair of white square toe braided sandals with blocked chunky heels. Style them with a white oversized shirt, blue jeans and a bold crossbody bag to add a pop of color.
Thong Flip Flop Sandals
Instead of wearing regular flip flops elevate your outfit with a pair of Staud thong flip flop sandals.
They are cute, comfortable, stylish and would make your ensemble look anything but basic.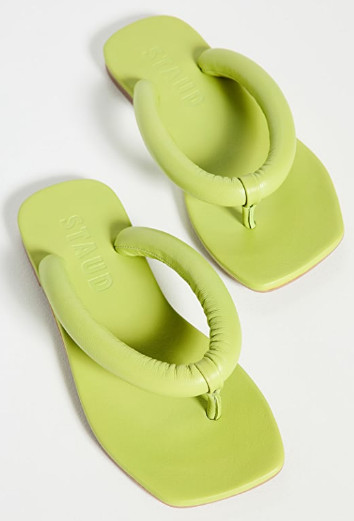 Birkenstock Sandals
When it comes to summer sandals for women you definitely need to include a pair of Birkenstock sandals.
In this case the Birkenstock Arizona Eva Waterproof Slide Sandal. It comes in several colors but I particularly like this multi watermelon color as its most suitable for summer.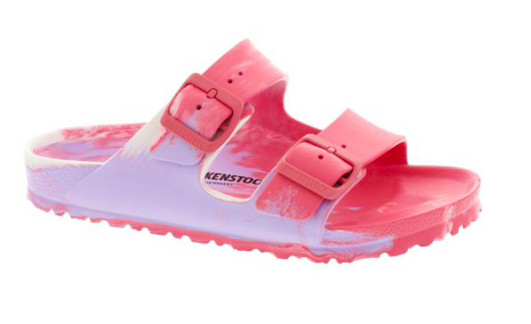 Braided Sandals
Bottega Veneta Dupes
If you're looking for the perfect Bottega Veneta dupe sandals then this is what you've been waiting for!
Get the Bottega Veneta look for less with this pair of bright blue braided sandals for under $80.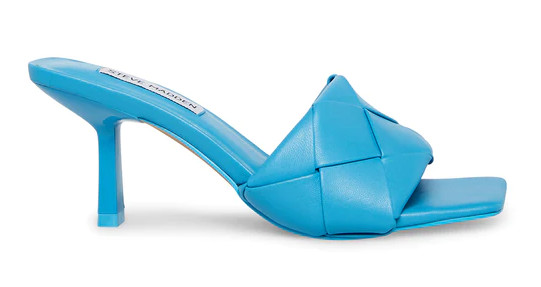 Platform Mules
Heeled mules or platform mules are back with a twist and I love this leather mules from Sam Edelman.
Whether you're heading to lunch, a night out or a dinner date, these platform mules are great for many occasions.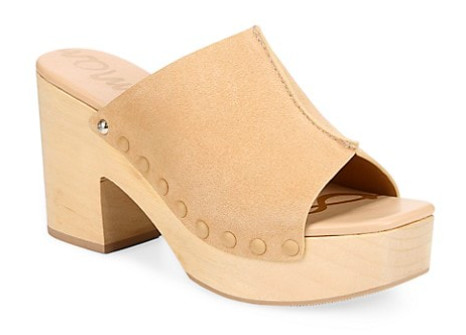 Platform Thong Sandals
You can wear these bright pink platform thong sandals on a casual day out without feeling out of place.
Wear them to go to the beach, pool, on a lunch date, to the movies or out shopping.
This is by far one of my favorite summer sandals for women this year.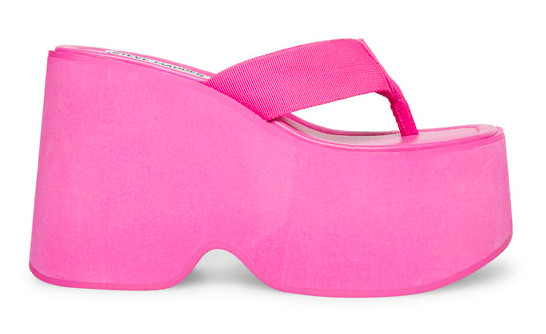 Barely there Sandals
Get ready for an evening out in these beautiful gold sandals that are perfect for special occasions and events.
They are trendy, stylish, comfortable and easy to walk in which makes them a must have summer sandals for women.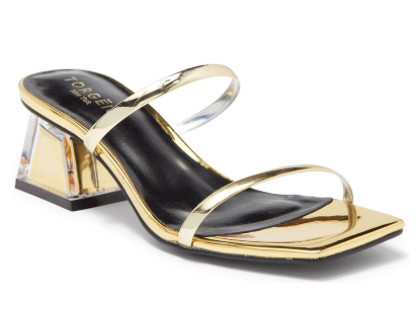 Thong Heeled Sandals
These black thong heeled sandals are an alternative to the pink platform thong sandals listed above.
This one however, is better suited for dressier occasions but can also be used for casual outings.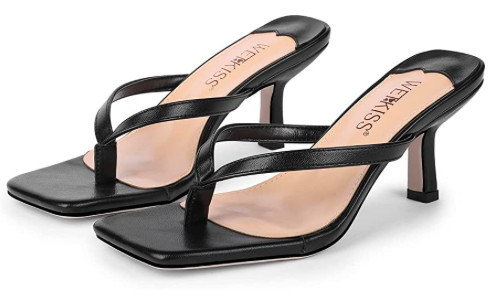 Leather Mules Slide Sandals
If you're terrified of wearing platform heels then this pair of leather mules slide sandals is ideal for you.
Don't worry about feeling odd as you can step out in style and comfort, all still while rocking the latest summer sandals for women trend.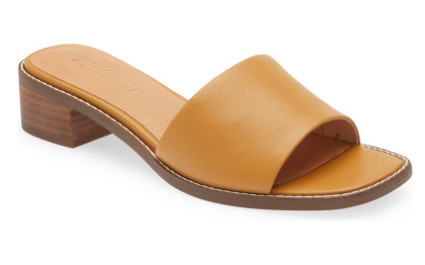 Logo Slides
Pool slides continue to dominate summer sandals for women in 2022. This white lug sole sandals from Michael Kors definitely has a retro vibe to it.
With a padded insole for comfort, it makes these chic sandals great for traveling, brunches and parties.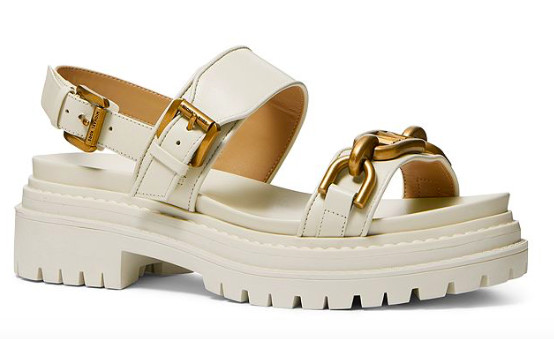 Oversized Hardware
It's becoming harder to ignore the oversized hardware trend on almost every summer sandals for women.
Although it normally tends to be a gold or silver, chained hardware, some of them are in the same shade as the shoes. For instance the jelly sandals are usually in a flush color.
Check out this cute patent platform sandal with large hardware from Nine West.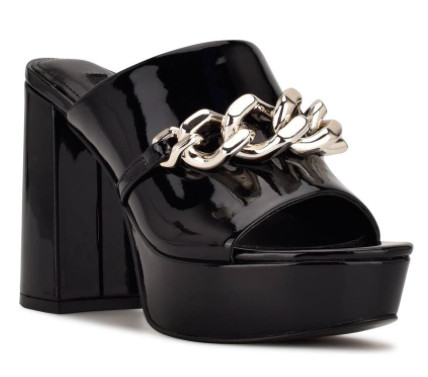 Puffed Up Silhouettes
This pair of puffed up heels is very similar to the blue braided one mentioned above except this one is extra puffy.
Another shoe trend for summer 2022 that is too cute to pass up on!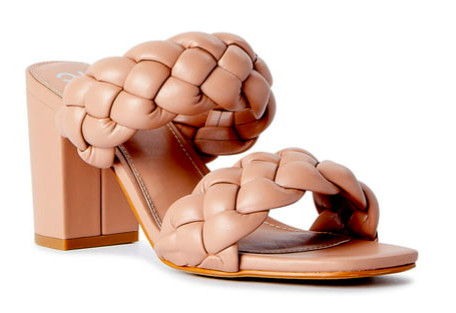 Wrapping Up Summer Sandals For Women
These summer sandals for women are:
Vacation Ready
Vacation-ready shoes tend to be flat and more comfortable without sacrificing style.  
You can take them with you on your vacation for going to the beach or pool. For this purpose you can get yourself a pair of Birkenstock flatbed sandals or Chanel inspired dad sandals.
Perfect For Day Time
Day-time looks you can take it up a notch with some more sophisticated heeled style shoes.
Depending on the occasion and time of day you can wear dad sandals, thong flip flops, gladiator sandals, platform heels, clogs or a pair of fisherman sandals.
For a pop of colour you can opt for a bright green, blue, fuchsia pink, yellow or even pastel purple and blush pink.
Concert Approved
With several concerts being held during the summer months, looking your best is not an option…it is a must!
Make a fashion statement with any of the platform heels, sandals or platform wedges.
You are bound to leave a lasting impression with either of those three. Alternatively for a simpler look, you can wear the blocked heel mules or thong sandals.
Summer Wedding Vibes
Up your wedding attire with the barely-there gold low heel sandals that are great for lots of walking.
They would bring out the best out of your outfit and leave you feeling comfortable at the same time.
Shop Editor's Picks

Shevy
Hi! I'm Shevy! I'm the Founder and Managing Editor of Travel Beauty Blog est. 2016. I am also the Founder of Shevy Studio Marketing Agency where I work with entrepreneurs and bloggers on SEO/Content Strategy, Web Design and Consultancy.