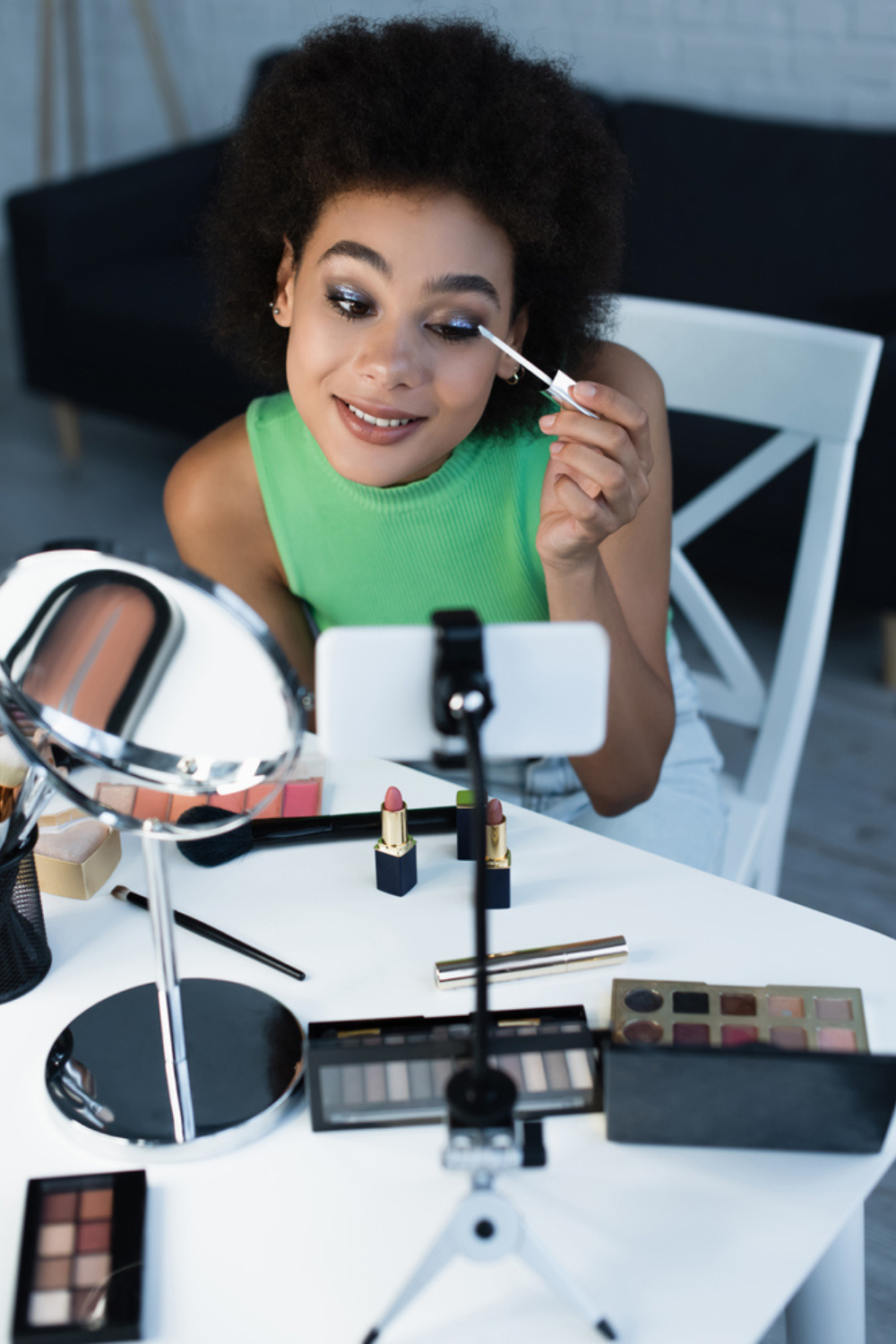 Photo: Deposit Photos
A Step By Step Guide On How To Do Makeup As A Beginner
Makeup can be a great way to enhance your natural beauty and boost your confidence, but applying it incorrectly can lead to a less-than-desirable result.
Applying makeup can be intimidating, especially if you're new to the world of cosmetics.
But with a little practice and the right tools, anyone can learn how to create a flawless look.
We are a participant in various affiliate marketing programs and may earn a commission for any purchases made through these links at no extra cost to you. Read full disclosure here.
While some people may feel terrified by the idea of applying makeup like a professional, it doesn't have to be a daunting task.
With the right tools, techniques, and a little bit of practice, anyone can learn how to apply makeup like a pro.
To achieve a flawless makeup look, it's essential to know how to apply makeup correctly.
Related: The Ultimate Makeup Kit Beginners Guide
In this article, we'll provide step-by-step instructions on how to apply makeup correctly.
Follow these 8 simple steps on how to do makeup, in order to master the art of makeup application and achieve a polished, professional look.
Here are some steps to follow for applying makeup like a pro:
How To Do Makeup Step 1: Prep your skin
Before applying makeup, it's important to start with a clean and moisturized face.
Begin by washing your face with a gentle cleanser and patting it dry.
Next, apply a lightweight moisturizer to help create a smooth base for your makeup.
This will create a smooth canvas for your makeup and help it last longer throughout the day.
Don't forget to let your moisturizer fully absorb before moving on to the next step.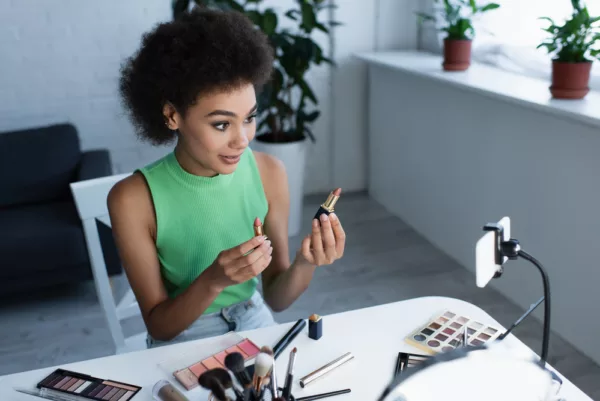 How To Do Makeup Step 2: Apply primer
A primer helps to create a smooth surface for makeup application and helps it to last longer.
Apply a pea-sized amount of primer to your face and blend it in using your fingers or a makeup brush.
Focus on areas where you tend to get oily or where your makeup tends to wear off first, such as your T-zone.
Let the primer dry for a few minutes before moving on to the next step.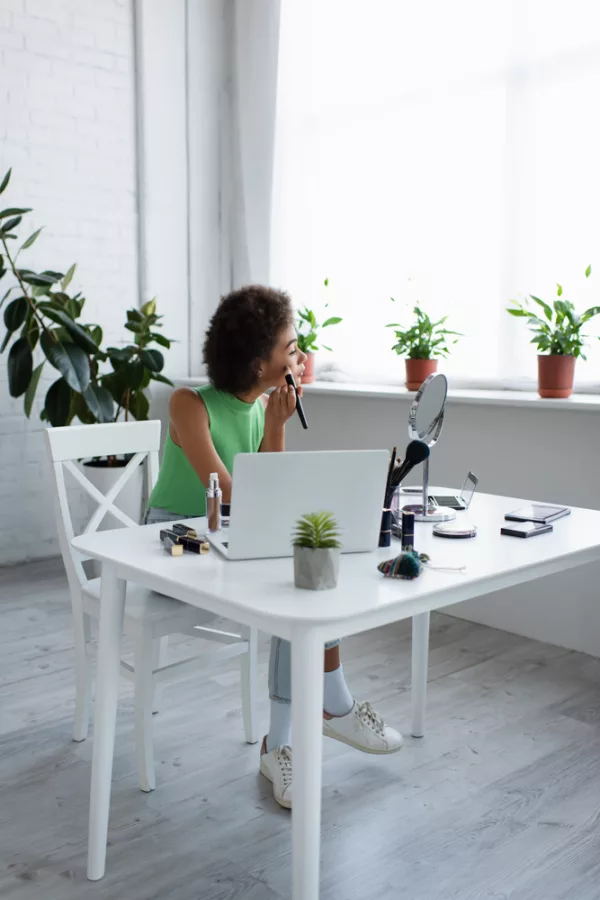 How To Do Makeup Step 3: Conceal blemishes and dark circles
If you have any discoloration on your skin, such as dark circles under your eyes or redness around your nose, using a color corrector can help neutralize it.
Apply a concealer that matches your skin tone to cover up any blemishes, dark circles, or redness.
Dab the concealer onto the affected areas and blend it in with a brush or your fingers.
For example, if you have dark circles, use a peach or orange color corrector to cancel out the blue or purple tones.
If you have redness, use a green color corrector to neutralize it.
Apply the color corrector to the affected area and blend it in using your fingers or a makeup brush.
Make sure to apply foundation on top to even out your skin tone.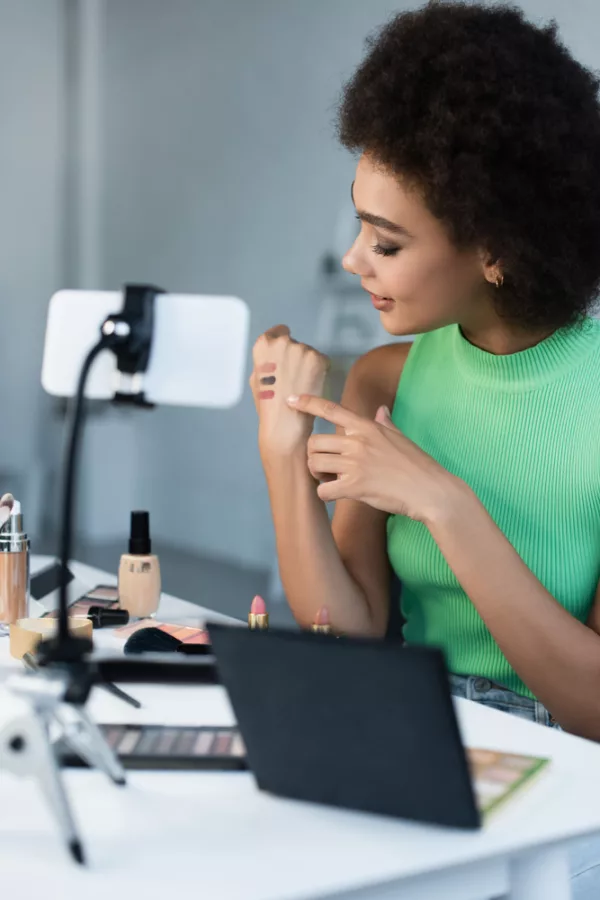 How To Do Makeup Step 4: Apply foundation
Once you have applied your color corrector, it's time to apply your foundation.
Choose a foundation that matches your skin tone and type.
Using a makeup brush, sponge, or your fingers, apply the foundation evenly to your face, starting from the center and working your way outwards.
Make sure to blend it well, especially around your hairline and jawline, to avoid any harsh lines.
If you prefer a lighter coverage, you can use a tinted moisturizer or BB cream instead of foundation.
Remember to also apply foundation on your neck to avoid any noticeable color differences.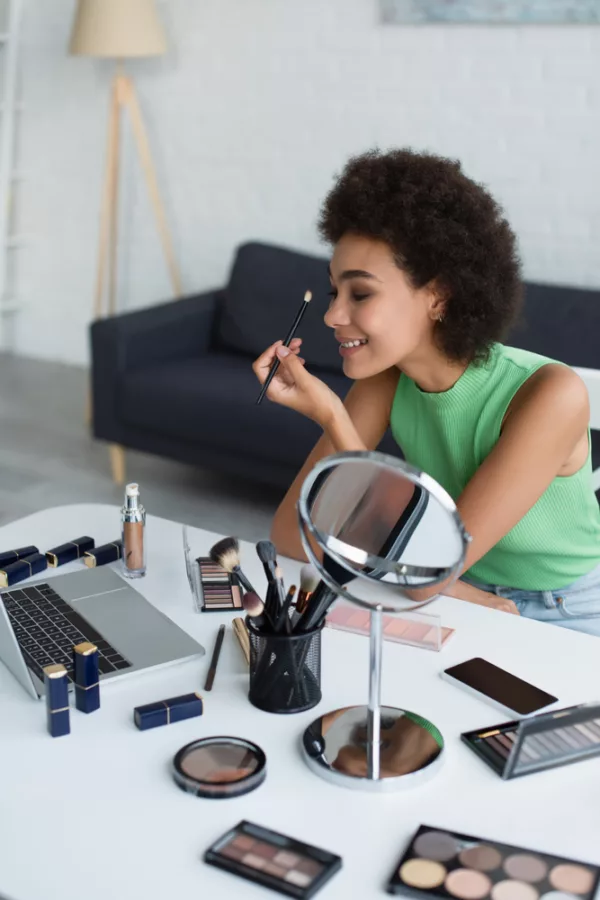 How To Do Makeup Step 5: Set your foundation and concealer
To prevent your foundation and concealer from creasing or melting off, set it with a translucent powder.
Related: The Best Skincare Dupes To Shop Now
Using a fluffy brush, gently sweep the powder over your face, focusing on the areas where you applied the foundation and concealer.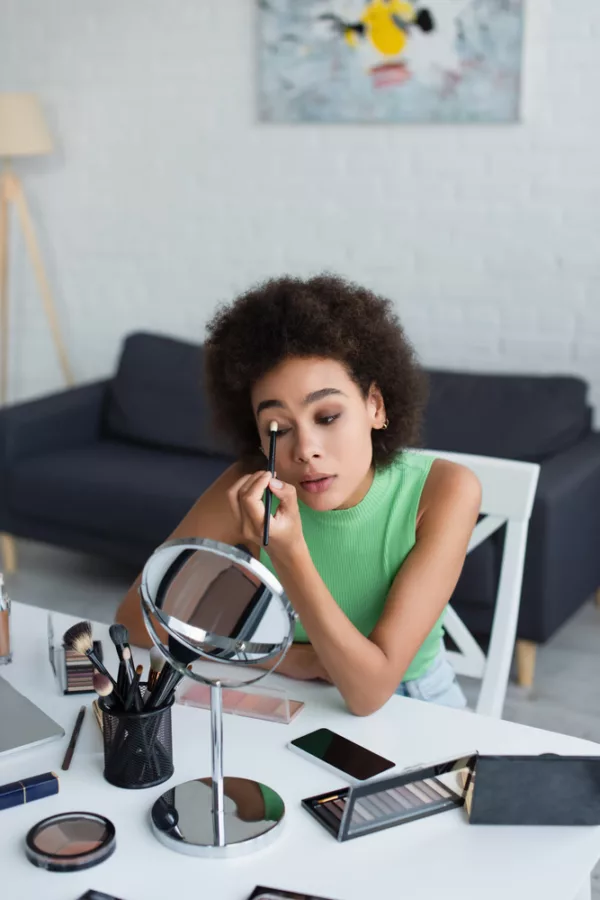 How To Do Makeup Step 6: Add some color
Now it's time to add some color to your face.
Apply blush to the apples of your cheeks, using a brush to blend it outwards towards your temples.
Next, apply a bronzer to the areas where the sun would naturally hit your face, such as your forehead, cheekbones, and jawline.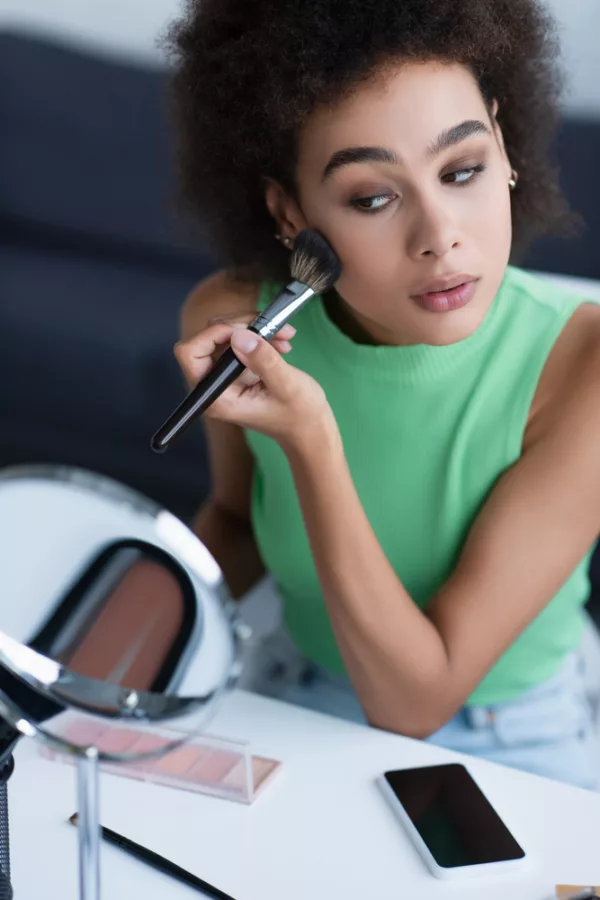 How To Do Makeup Step 7: Define your eyes
Apply a neutral eyeshadow color to your eyelids, and then add a darker shade to the crease of your eyes to create depth.
Next, apply eyeliner to your upper lash line, and if desired, your lower lash line.
Finally, apply mascara to your lashes to make them look longer and fuller.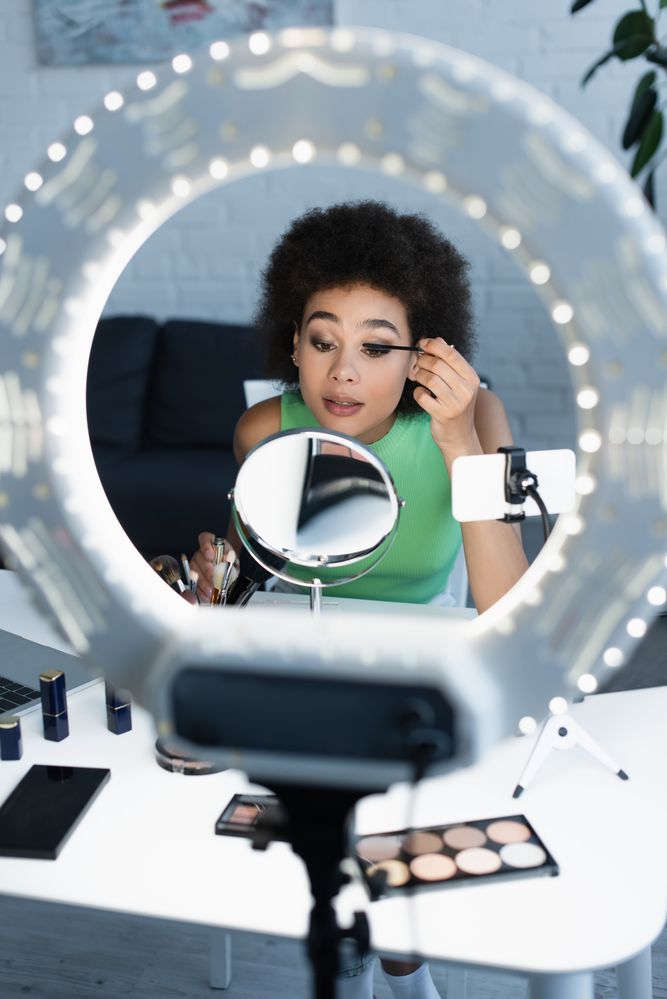 How To Do Makeup Step 8: Finish with lips
Apply a lip liner to your lips to define their shape, and then apply your favorite lipstick or lip gloss to add color and shine.
Related: The Best Drugstore Makeup Under $20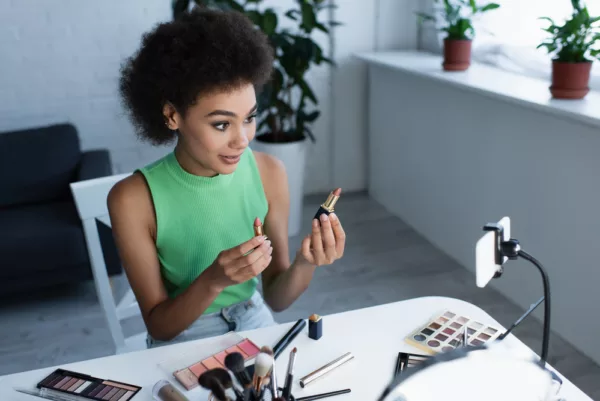 Wrapping Up The 8 Easy Ways On How To Do Makeup
In conclusion, applying makeup like a pro requires practice and patience.
By following these steps and experimenting with different products and techniques, you can achieve a flawless and natural-looking makeup look that enhances your natural beauty.
Shevy
Hi! I'm Shevy! I'm the Founder and Managing Editor of Travel Beauty Blog est. 2016. I am also the Founder of Shevy Studio Marketing Agency where I work with entrepreneurs and bloggers on SEO/Content Strategy, Web Design and Consultancy.