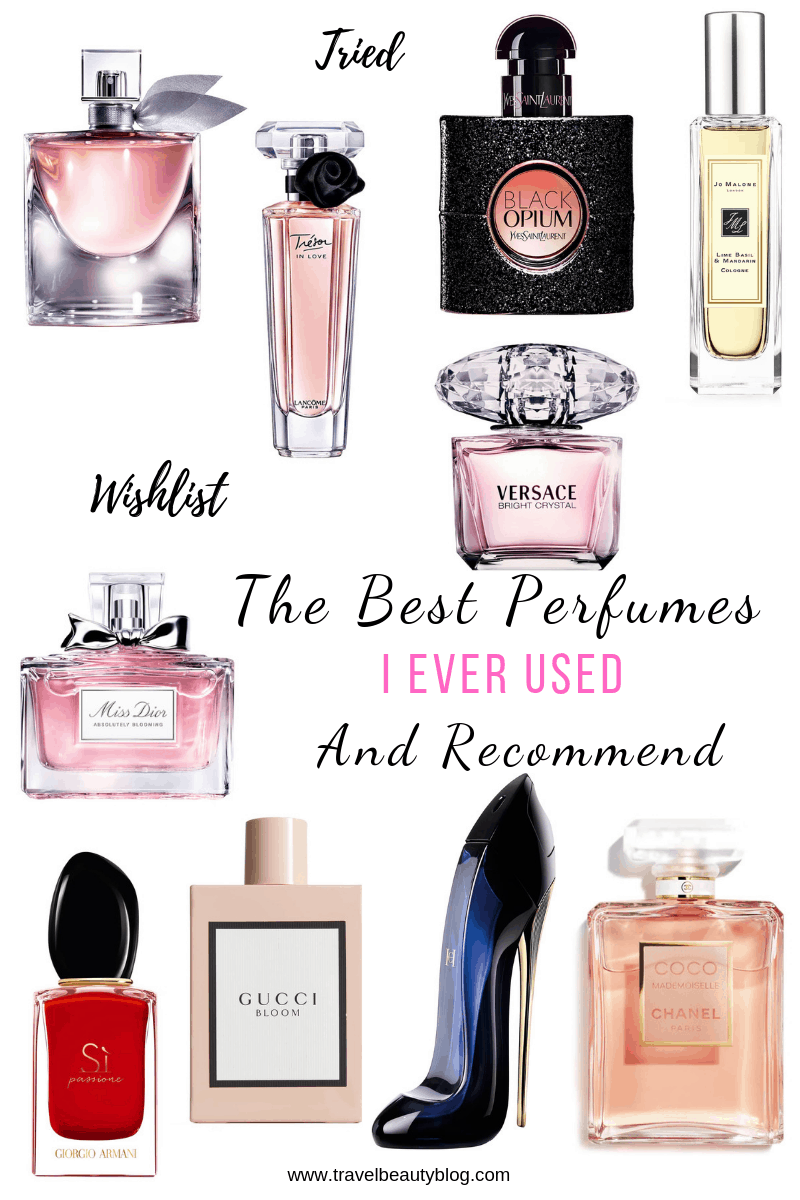 Last Updated on 9 months by Shevy
The Best Of Perfumes For Ladies That I Recommend
Recently I was looking at my perfume collection and realized there are quite a few that I love and would definitely buy again. So I figured why not do a complete review of the best of perfumes for ladies and share it with my audience.
We are a participant in various affiliate marketing programs and may earn a commission for any purchases made through these links at no extra cost to you. Read full disclosure here.
Related: Cover FX Power Play Foundation Review
I'll by reviewing the best of perfumes for ladies with a complete guide of what to expect from each one and why they are worth giving a try. Towards the end I will also include the fragrances that I am currently coveting and are on my wish-list.
Finally, I also talk about some perfumes which I found were a bit overrated and was not all that for me. But you may still wish to consider them based on the reviews.

As I continue to purchase more designer perfumes and experience with different scents, my perfume tastes continues to evolve as well.
Related: An Outline Of The Best Drugstore Makeup All Under $20
While I have discontinued purchasing some of these fragrances, my collection is growing and there are a lot of perfumes on this list that I still use up to this day.
Without further ado lets get into my list of the best of perfumes for ladies.
The Best Of Perfumes For Ladies: Review Of My Personal Collection:
 Whenever I buy a new perfume or get them as gifts I never imagine that they would last me for years. However, looking back now, I am amazed as to the length of time they actually lasted.
You should know that most of the perfumes that I recommended are on the sweet, fruity and floral side. Those are the fragrances that appeal to me most but I promise they are not unbearably sweet. But there might be a little personal bias or one-sided preferences for specific scents.
I'll just dive into each one individually describing them as best as possible. Here goes: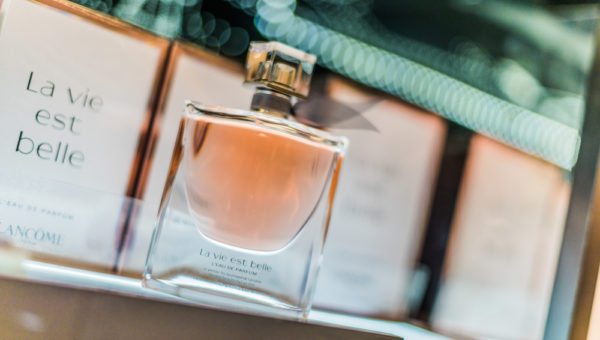 Back in 2015 around the time, Lancôme launched the La Vie Est Belle it was just too irresistible to pass up. In fact, I did not plan on purchasing it, as I was at the Beauty Store to get something else. 7 years later (2023) and I still have the same bottle of perfume.
But I was immediately sold on it after the sales assistant let me try the tester. Out of all the perfumes I ever owned, this one might top in terms of sweetness. It is very sweet and fruity but not overly so.
It has a very distinctive smell and I can usually tell when someone else is wearing it. The smell is guaranteed to last on you all day so no need to worry about fading.
 Best Of Perfumes For Ladies: Lancome – Trésor in Love
Another Lancôme fragrance – Trésor In Love. I initially bought this perfume as a gift for a friend I think it was back in 2016. However, due to my inability to deliver it to her before leaving from my vacation to return home, I ended up keeping it by default.
Trésor In Love has cedarwood and musk which creates a warm, modern effect. As well as Turkish rose essence and jasmine which gives it its feminine floral aura.
It has a sweet smell but not as fruity or sweet as the La Vie Este Belle. It went on to being my everyday perfume so it only lasted for some months. But Lancôme is definitely a keeper and this one also lasts a long time before fading.
Best Of Perfumes For Ladies: Yves Saint Laurent – Black Opium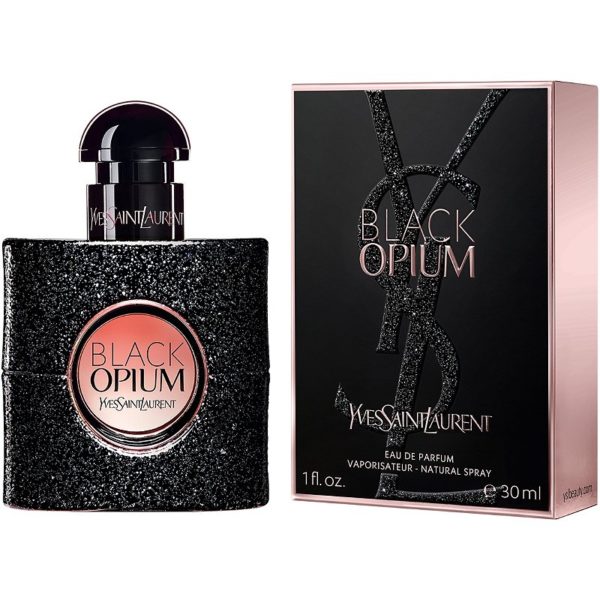 One of my favourite out of all is this Yves Saint Laurent Black Opium. Whenever I land one that I absolutely love, I only use them on special occasions. 
Black Opium is a mixture of floral, oriental, sweet and spicy. The scent reminds me of Lancôme La Vie Est Belle and lasts all day long as well.
Lately, I have been experimenting with perfumes that are totally out of my comfort zone. The perfect example being this Lime Basil and Mandarin cologne by Jo Malone London.
Jo Malone Lime Basil and Mandarin cologne has a woody smell which is typically not my fragrance of choice. But as I continue to be more open about experiencing with different scents I've grown to love it.
What I've learnt is that Jo Malone products have a very strong and distinctive smell. It may not be easy for someone to guess what you're wearing unless they have used it before.
It has citrusy notes of Mandarin, Orange, Lime and Bergamot, and balanced with a mist of fresh Basil, White Thyme and Iris.
What I do know for sure is that this cologne lasts all day and does not fade at all. I mainly use this perfume for special occasions but now and again for work. Though, I find that the smell can a little overpowering for the office.
I have been using the Versace Bright Crystal Perfume for years now and I thought it was about time to review it. It has a distinctive smell, stays on most of the day and it's sweet and fruity just the way I like it.
It is a floral and fruity fragrance with a musk note. A great perfume to buy for everyday use, if you like these type of smells and want to expand your collection.
It makes me think about Cherry Blossoms and fruity fragrances. Although I love fruity fragrances, I also do not like perfumes that are very strong or too sweet.
The Versace Bright Crystal encompasses all of the above, which is why I enjoy using it.
Related: Best Drugstore Makeup Under $20
With this perfume you only need a few spritz and it lasts almost the entire day before the scent fades.
Most days I use it for work but sometimes I also wear it when going out. 
Complementary Versace Bright Crystal Perfumed Body Lotion
The perfumed body lotion is on the milder side but still close enough to the perfume. Its consistency is somewhat runny. So be careful when squeezing the tube because a lot comes out. This is the only downside for me.
My preference is butters or thick creams since the moisture tend to stay on my skin longer. Yet, it is as gorgeous as the perfume and it doesn't bother me that much. For me the perfume is more important and the lotion is like an added bonus.
PROS
smells really good
long lasting
economical
gift giving item
 

CONS
the lotion has a runny consistency which means you may have to reapply a few times
Would I buy this product when it runs out? Sure! Maybe not the lotion but definitely the perfume. Another great thing about this Versace Bright Crystal set is that it makes the perfect gift giving the item for family, friends or colleagues.
---
Best Of Perfumes For Ladies – What's On My Wish-list
For as long as I can remember, the Miss Dior Blooming Bouquet perfume by Dior has been on my wish-list. I haven't been able to land this one yet or receive it as a gift, but hopefully I do in the near future. Until then, it will remain on my perfume wish-list.
Si Passione by Giorgio was very popular when it came out so I'm curious to try it. Although the fad for it is no longer, I hope to try it one day.
Best Of Perfumes For Ladies: Gucci Bloom
The Gucci Bloom was another perfume I had set my eyes on when it was released. It was popular on Instagram back then and overall the reviews seemed pretty good. who knows, maybe I'll give this perfume a try someday.
Best Of Perfumes For Ladies: Carolina Herrera – Good Girl
I've heard good things about Carolina Herrera Good Girl perfume. It has a beautiful stiletto shoe-shaped bottle in navy and gold. For now, it still remains on my wish-list.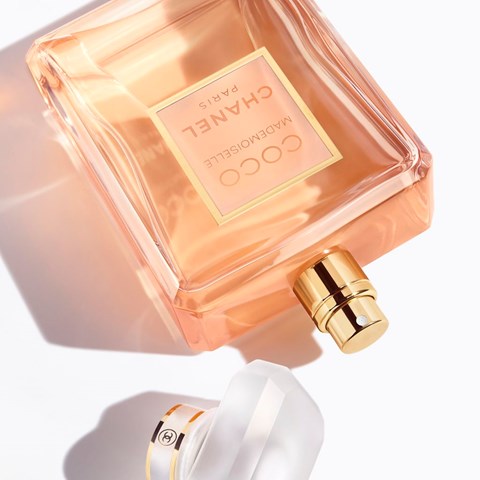 At the time of writing this post the Chanel Mademoiselle was on my wish-list however I ended up gifting myself the Chanel Gabrielle. It was a Christmas time and after getting everyone presents I wanted to gift myself a perfume.
After sampling both perfumes and a couple other Chanel perfumes at the store, I decided on the Chanel Gabrielle perfume instead. The scent profile is a mixture of floral, jasmine and rose. It was the better smelling fragrance of the two, at least for me anyways.
---
Overrated Fragrances
One of the most overrated fragrances I have tried in the past was from Jo Malone London. It was around the Christmas holidays when I decided to take advantage of Nordstrom gifting.
They had quite an assortment of bundled products in cute holiday packaging that made gift giving easier. At that time, I've always wanted to try Jo Malone London's fragrances. Especially since I had seen lots of great reviews and rave from other bloggers about their products.
I ended up getting the Christmas Cracker Collection which consisted of 3 different miniature products. A cologne, a hand & body wash, and a body creme.
Ideally, this is a good size sample for testing the products before investing in the full sizes.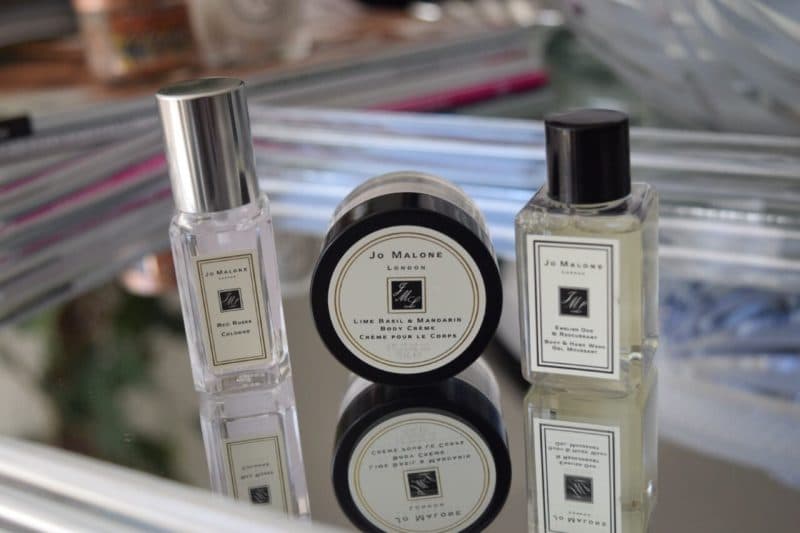 Why I Thought This Jo Malone Fragrance Was Overrated
As you may have already gathered, my favourite fragrances tends to be a comprise of floral, fruity or warm scents like: blackberry, cinnamon, vanilla, jasmine or coffee.
However, the products in this set was the opposite, with the exception of the Lime, Mandarin and Basil body creme. (See review of the perfume earlier in this article).
Not only is the cologne really strong and distinct like all other Jo Malone's products, it also has a distinctive smell that I can't explain.
If I had to describe it I'll say that it smells like "cedar wood". Also, it does not smell feminine to me and seems better suited for a man.
Nevertheless, if you prefer strong perfume with woody scents then you can give the English Oak & Redcurrant Cologne Spray (unisex) or Red Roses Cologne a try. The were definitely not my cup of tea!
Sample Size Products Included In The Set At The Time:
Lime Basil & Mandarin Body Creme
English Oak & Redcurrant Body & Hand Wash (no longer available)
My Thoughts On Jo Malone London Fragrances
Perhaps I got carried away by the beautiful photographs and flatlays on Instagram and expected way more. Or, perhaps some people just buy products and post them because of the hype? Whatever it is, I hope it is not the latter.
Maybe I was misled by popularity and rave for this brand so I was influenced to purchase. But hopefully this review can help you to make a more informed decision before committing to purchase.
On the bright side, I probably chose the wrong products and hopefully there are others that I would love.
I did enjoy the Lime Basil and Mandarin cologne so I'm hoping for the best on my next Jo Malone London purchase. Their products are expensive so that leaves little room for disappointment.
Have you used any of their products before and do you like them? If so, can you recommend any other fruity or floral smelling fragrance and lotion from this brand?
Wrapping Up The Best Of Perfumes For Ladies
What To Consider Before Buying A Designer Perfume?
Before investing in a designer perfume you'll want to ensure a few things are checked off the list:
Cost
Fragrance profile
Size
Ingredients
Is it EDP or EDT?
Is it a perfume, a spray or cologne?
Bonus Tip: EDP vs EDT
Most women perfumes come in EDP by default which stands for Eau De Parfum. Men fragrances and colognes, on the other hand, tends to be EDT which stands for Eau De Toilette.
From my personal understanding, EDP perfumes cost a little more and should last much longer before fading as opposed to EDT.
So if you want a perfume that lasts all day ensure that it is EDP and not EDT. However, you should verify this bit of information from a professional perfumer.
That concludes the best of perfumes for ladies. What are the best perfumes you ever used? Have you ever tried any of these listed here or can recommend some other great smelling ones? Let me know down below in the comments 🙂
Shevy
Hi! I'm Shevy! I'm the Founder and Managing Editor of Travel Beauty Blog est. 2016. I am also the Founder of Shevy Studio Marketing Agency where I work with entrepreneurs and bloggers on SEO/Content Strategy, Web Design and Consultancy.