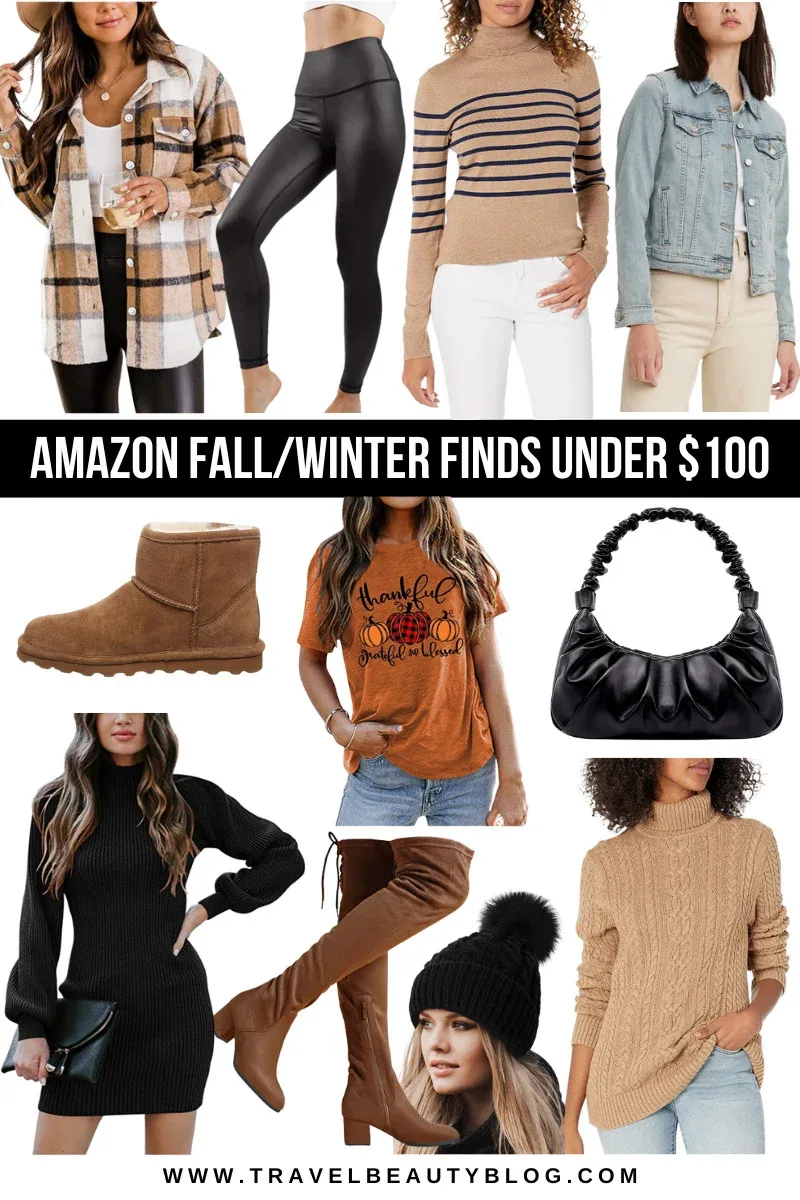 Last Updated on 7 months by Shevy
Amazon Women Fall Fashion Finds Under $100 and Trends 2023
It's fall, so you know what that means—it's time to update your wardrobe! Whether you're looking for new fall/winter clothes or just some accessories, we've got you covered.
Amazon has been on a roll lately when it comes to its fashion offerings. In fact, they have some pretty cool trendy and essential pieces.
So what do we expect from them this year?
We are a participant in various affiliate marketing programs and may earn a commission for any purchases made through these links at no extra cost to you. Read full disclosure here.
Fall means getting cozy which also means pumpkin spice lattes, cute cardigans, coats, sweaters, fur slides, boots and loads of warm clothing.
Similar to the summer, I love sharing my Amazon fall fashion picks that are too cute to pass up, but also budget-friendly.
Here, you'll discover the best Amazon women fall fashion finds under $100 and some trends to look out for in 2023!
Amazon Try Before You Buy
The world's largest online retailer is always looking for new ways to improve customer service and expand its product line.
They have recently launched a new clothing subscription service called "Amazon Prime Wardrobe" that allow customers to try up to 6 items before they buy.
There is a 7-day trial period after which you only pay for what you keep. You also get free and easy returns on the items you don't want.
The only condition is that you must be a Prime member to access this program.
Here's our list of predictions for women fall fashion trends for the year 2023
More Colorful Clothing
We've seen more color in our wardrobes recently, and we're not just talking about the colors of the rainbow.
There are so many different shades of blue, green, purple, orange, red, yellow, and even black.
While these hues might seem overwhelming at first, they actually make us feel better. They give us energy and lift our spirits.
Back to the Basics
Women's fashion has been evolving over the years, and we're going back to the basis for the upcoming season.
Related: 11 Simple Transitional Summer To Fall Outfits + Ideas
From high-waisted jeans to cropped tops, this year's basic styles will keep you on trend.
Knitwear
This season, knitwear is back with a vengeance. From cozy sweaters to stylish cardigans, there's something for everyone.
A Return to the 90s
It seems like everyone wants to go back to the 90s. From clothing to music, everything is going retro.
This trend is especially popular with millennials who grew up during the 90s. They love the nostalgia and the simplicity of life back then.
The 90's trend started at the top of the year and is expected to continue well into the winter season too.
Women Fall Fashion Essentials:
If you're not sure where to start, here are our top picks for women fall fashion essentials:
1. Boots
2. Scarves
3. Hats
4. Coats
5. A good pair of Jeans
6. Leather-look Pants
7. Faux leather leggings
8. Sweaters
9. Turtlenecks
10. Cardigans and Knitwear
Amazon Women Fall Fashion Finds Under $100
Amazon Essentials Women's Fisherman Cable Turtleneck Sweater
Looking for an everyday lightweight turtleneck sweater to get you through the cold months?
This super-soft cable knit turtleneck sweater from Amazon Essentials is bound to do just that.
Layer it below your favorite coat or jacket for an extra layer of warmth.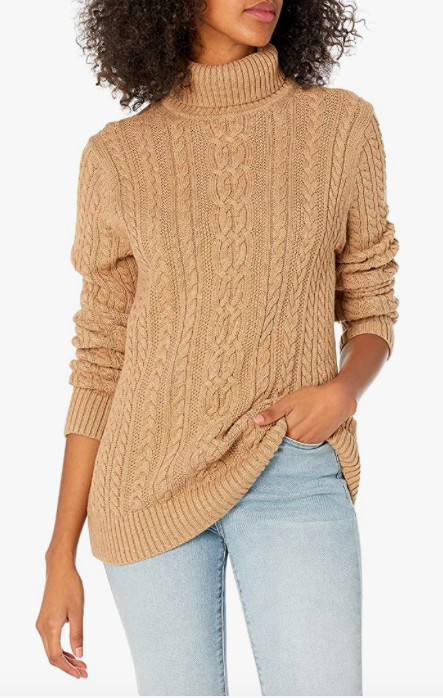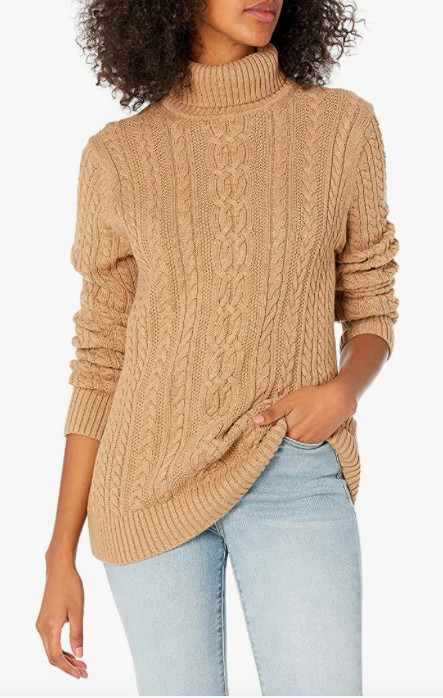 Turtleneck Long Sleeve Knit Sweater Dress
It won't be right if you don't have at least one sweater dress in your fall capsule wardrobe.
This mini turtleneck knit sweater dress is super stretchy and goes perfectly with leggings and boots.
Related: 20+ Timeless Outfits With A Jean Jacket To Replicate Now
It has a slim, bodycon finish and can be worn alone as a tunic or a mini dress.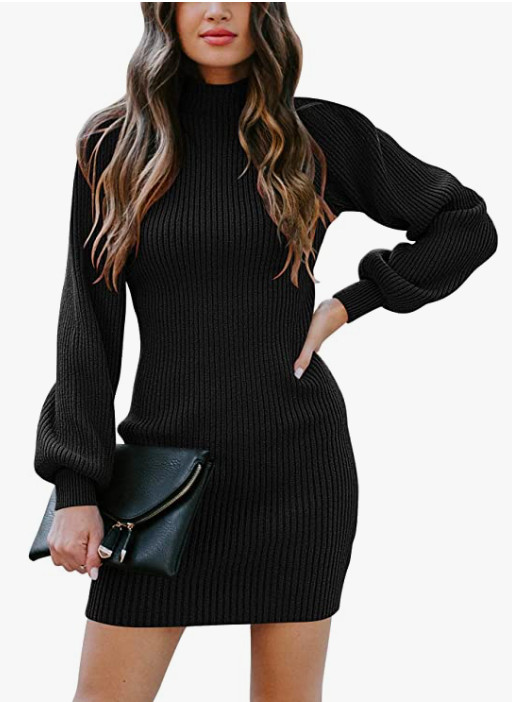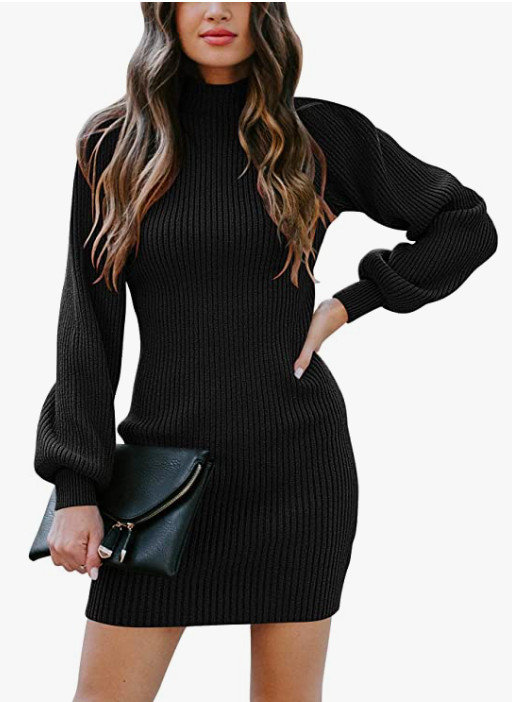 Trendy Mini Top Handle 90's Style Shoulder Handbag

 
90's style handbag: A cultural icon of the 90s – the small shoulder bag has become a fashion essential in our wardrobes that never seems to go out of style.
Created with high quality hardware which makes the mini bag more elegant and durable.
Its spacious capacity will keep your essentials within reach and perfectly meet daily needs.
The bag can be carried by hand or worn on the shoulder thanks to the comfortable handle.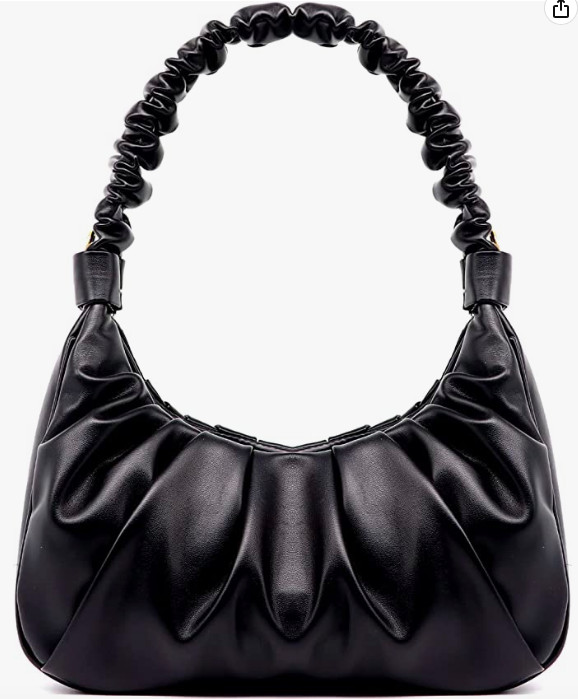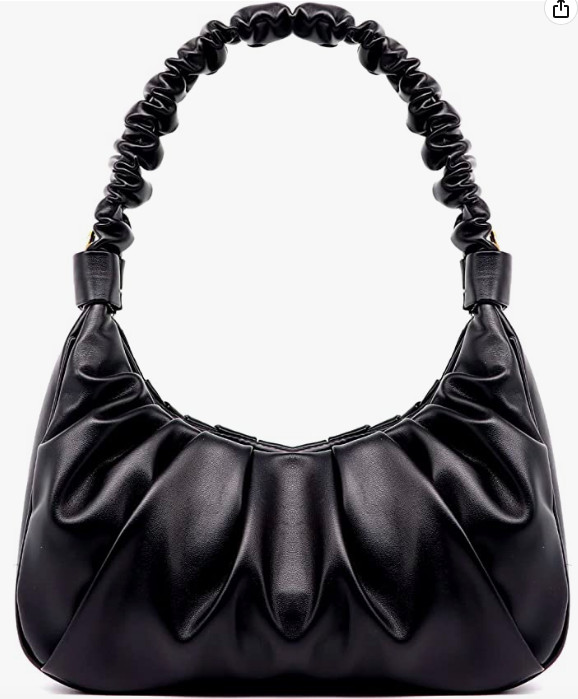 Bearpaw Slip On Boo

t
The Bearpaw ankle boot is easy to pull on and off and you could also wear it as a slipper!
It features a sheepskin and wool blend lining that regulates body temperature to keep your feet warm.
Related: The Best Ugg Dupes, Look Alikes + Alternatives
The sheepskin comfort footbed provides additional softness and reduces foot fatigue.
It is the perfect winter boot to show off your stylish socks or tights.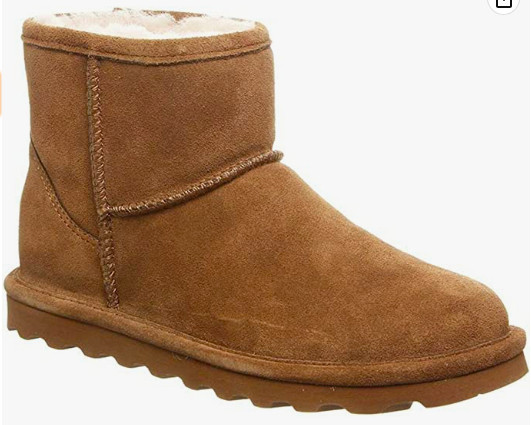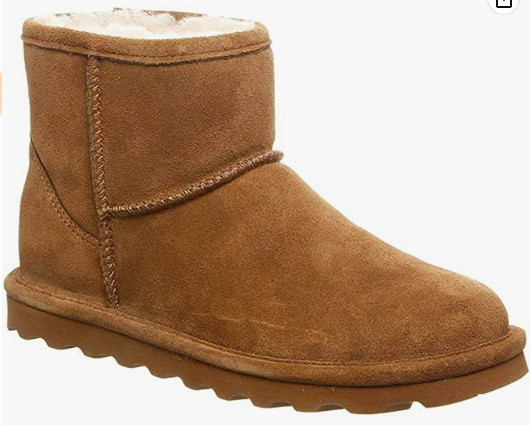 Amazon Essentials Long-Sleeve Striped Turtleneck Sweater
You can never have too many cardigans and sweaters to get you through the fall and winter seasons. Besides that, who who doesn't love wearing them for fall.
I absolutely love this striped sweater from Amazon's Essentials collection and the fact that striped sweaters are popular this year.
As mentioned previously, colourful knits are also trendy for this fall and winter seasons.
So don't be afraid to go outside of the normal holiday themed colours. Add some bright pinks, yellows and multi to your wardrobe for a pop of colour.
Side note: This sweater also comes in various beautiful colors like holiday red, green, sage and fuchsia pink.
Pair it up with a pair of jeans or leggings and an over the knee boots.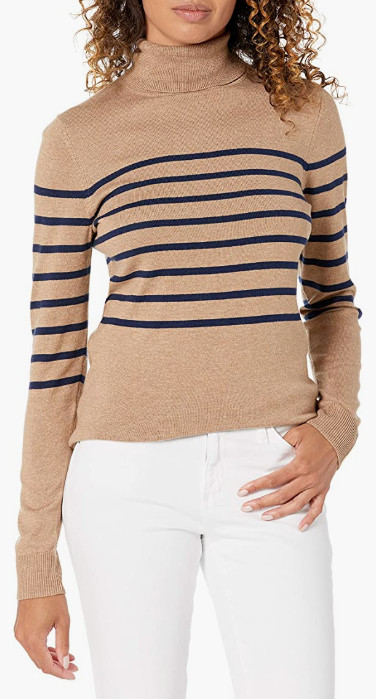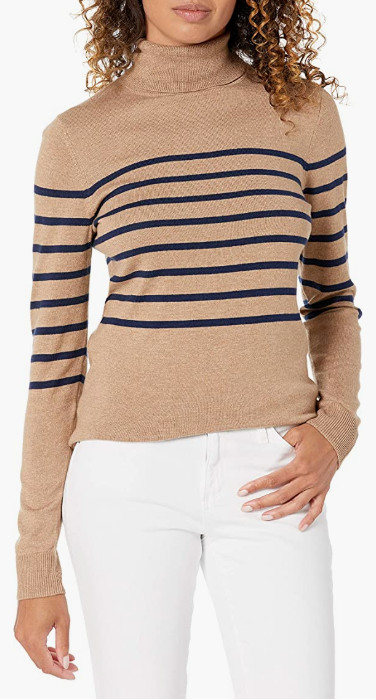 Thankful Grateful Blessed Thanksgiving Pumpkin T-Shirt
When it comes to Amazon women fall fashion, they hardly every disappoint.
I'm a lover of graphic tees and I absolutely love this fall/thanksgiving themed pumpkin t-shirt.
It says "Thankful, Grateful and Blessed" and it is great for wearing all season long or to give as a thanksgiving gift.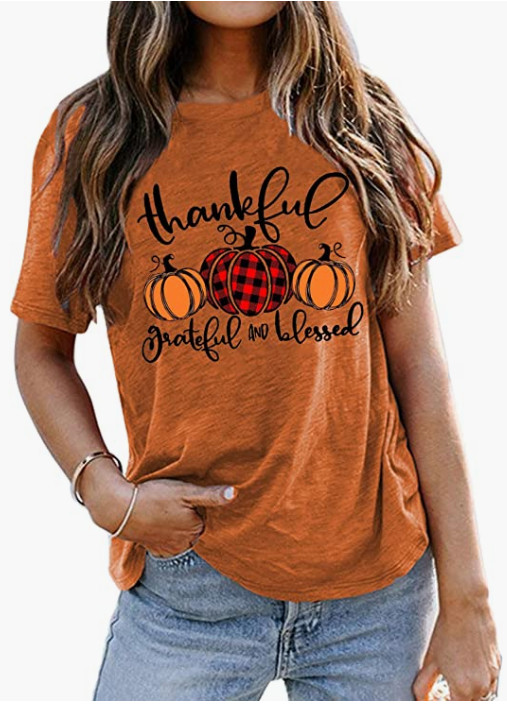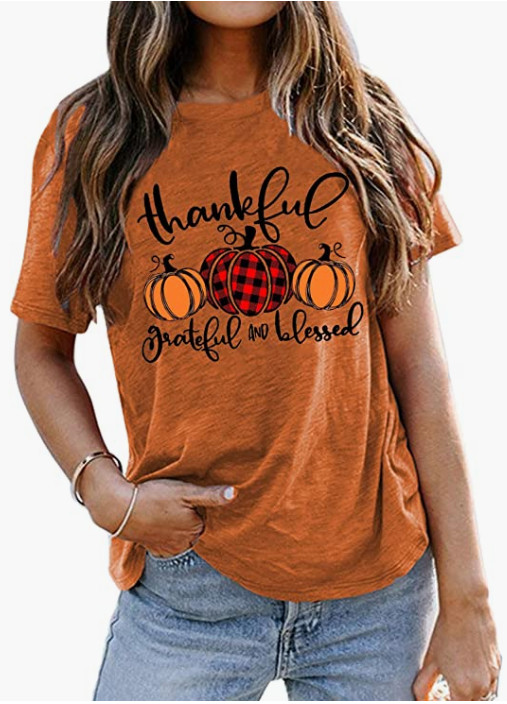 Levi's Women's Trucker Jackets Original
Since its layering season, denim jackets are an essential for the colder weather.
Related: 20+ Timeless Outfits With A Jean Jacket To Replicate Now
Levi's denim jacket is great for those occasions when you need some extra warmth. For the utmost coziness you may opt for a Sherpa denim jacket instead.
Wear your denim trucker jacket over sweaters, t-shirts, turtlenecks, dresses, shirts and bodysuits.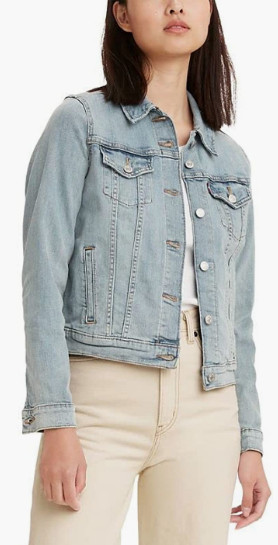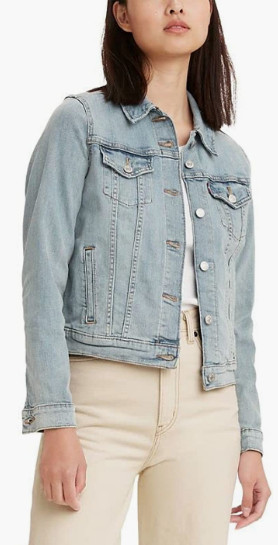 Black

Faux Leather

Leggings
When it comes to women fall fashion, faux leather leggings are a staple!
My go-to brand for leather leggings is Spanx however, this one from 90 Degree By Reflex is a budget friendly option.
Related: How To Style Outfits With Leather Leggings
Although this pair of black high waisted faux leather leggings features a high shine, I prefer the dull leather-look.
Alternatively, you can try a pair of leather-look pants (in skinny or wide-leg) if you prefer that over leggings.
Leather pants are super versatile and can also be styled with t-shirts, sweaters, blouses, shirts and ankle booties.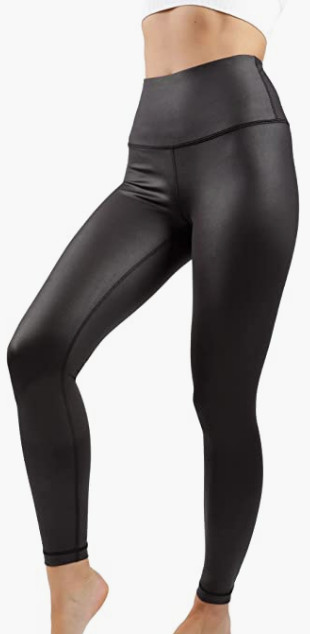 Thigh High

Over The Knee Boots
These thigh high, stretch, over the knee suede block heel slip on boots are said to be true to size, comfortable and they stay up well.
There are no doubts about how chic and sexy this pair of knee high boots is.
Related: The Best Dupe Doc Martens, Alternatives + Lookalike Boots
Wear them with sweater dresses, leggings, skirts and jeans on a cold day out shopping or on a date night.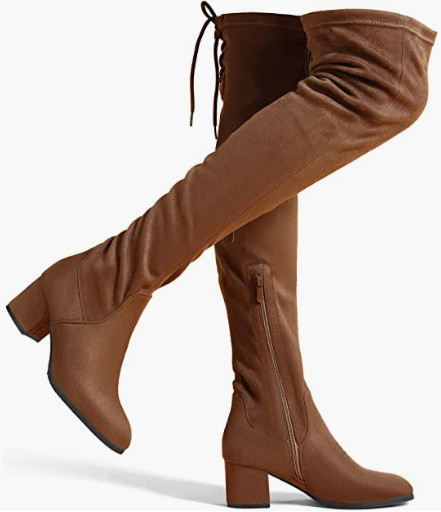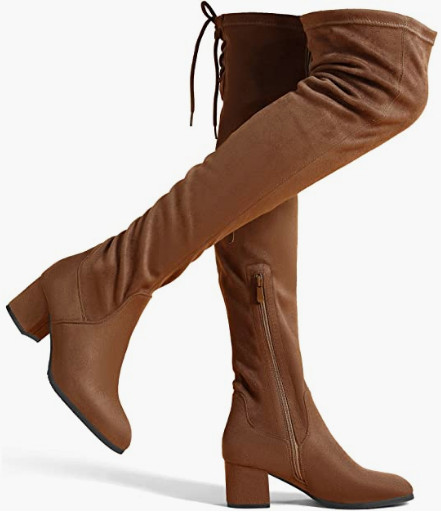 Plaid Flannel Shacket 
Having at least one flannel shirt in your fall wardrobe is essential. Flannel shackets are trendy this year and I love this polyester plaid flannel shacket from Amazon.
It has an oversized fit (size up), it's comfy, cute and so appropriate for fall and winter.
Wear it over your dresses or with leggings, jeans, skirts, and a pair of booties.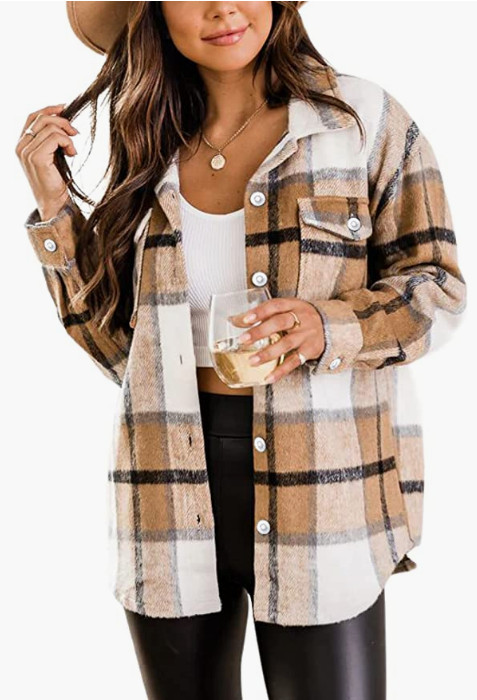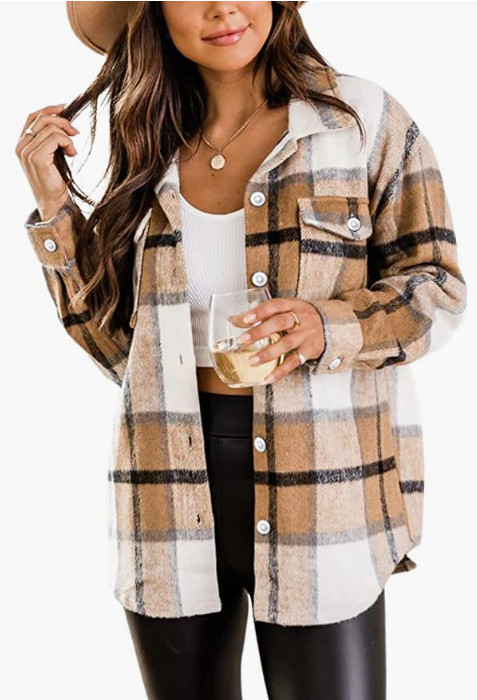 Fur Pom Pom Beanie
Complete your fall and winter outfit with a knitted fur pom pom beanie.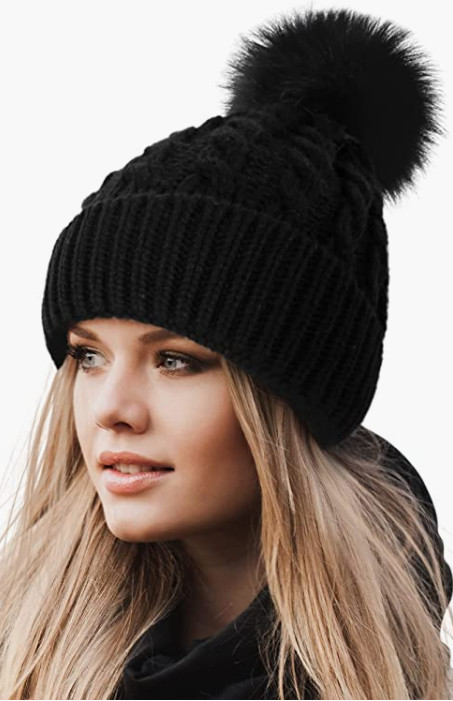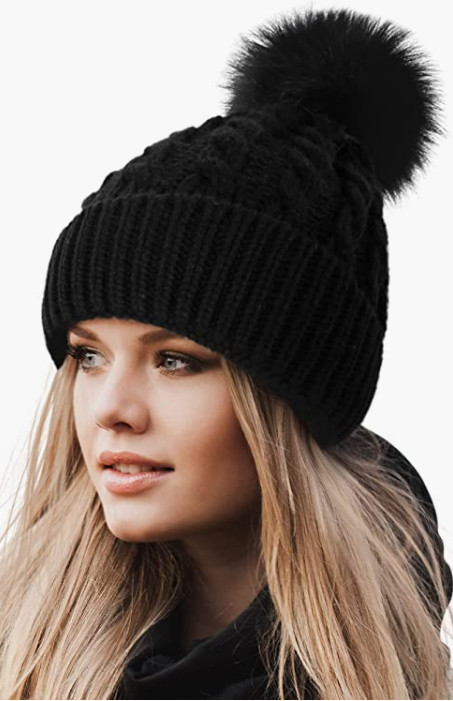 8 Tips To Consider When Shopping For New Clothes For Fall/Winter
If you're not sure where to start when shopping for new clothing, consider these tips:
First, make sure you buy quality items.
Second, try on different styles until you find one that fits well.
Third, choose colors that complement your skin tone.
Fourth, avoid buying too much at once.
Fifth, shop with friends who share similar tastes.
Sixth, take advantage of sales.
Seventh, invest in good-quality basics.
Eighth, dress up casual outfits with jewelry and add accessories to complete an outfit.
Wrapping Up Amazon Women Fall Fashion Finds
Women's clothing has evolved over time, but one thing remains constant: women always look their best when they feel good about themselves.
With the changing seasons comes a change in style. But don't worry, we've got you covered.
So, what should you be wearing this fall and winter?
We have compiled a list of the top women fall fashion finds you must have in your wardrobe.
The best part is that these wardrobe essentials would also take you through the cold winter months!
Shop Editor's Picks
Shevy
Hi! I'm Shevy! I'm the Founder and Managing Editor of Travel Beauty Blog est. 2016. I am also the Founder of Shevy Studio Marketing Agency where I work with entrepreneurs and bloggers on SEO/Content Strategy, Web Design and Consultancy.