Last Updated on 8 months by Shevy
Trendy Summer Fashion For Women
From swimsuits to dresses, we have everything you need to look great on vacation or during the summer months.
The summer season brings us all kinds of new fashion trends that we love to wear, and this year is no exception.
We are a participant in various affiliate marketing programs and may earn a commission for any purchases made through these links at no extra cost to you. Read full disclosure here.
Amazon has been making waves in the fashion world by offering customers an unprecedented selection of clothing from reputable designers and retailers.
Get ready to be inspired by our latest Amazon summer fashion for women!
The Rise of the Minimalist Look – Summer Fashion For Women
In the past few years, there has been an explosion of minimalist clothing options available online.
This trend started with athleisure wear, then moved into casual dresses and tops, and finally made its way into more formal attire.
Now, minimalism is becoming even more popular as people seek out clothing that's both stylish and functional.
Statement Pieces
If you want to be stylish without breaking the bank, then you should definitely consider investing in some statement pieces.
These items are meant to stand out from the crowd, whether you're going to the pool or hitting the town.
You can affordable statement pieces at Amazon, everything from swimsuits to sandals, dresses to shorts, and accessories to sunglasses.
Classic Trendy Summer Fashion For Women:
Swimwear
If you're planning on hitting the beach this summer, then you'll definitely want to check out some of our hottest swimsuit trends.
We've got everything from bikinis to one-piece suits, so you're sure to find something that fits your style.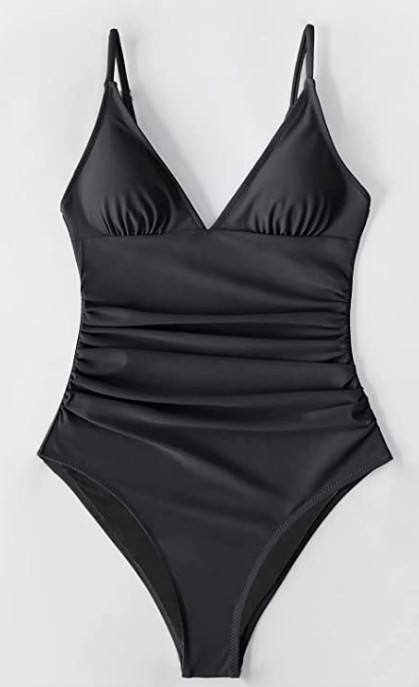 Beach Bags
Whether you're looking for a new bag to carry your essentials or just want to add a little extra flair to your outfit, there's no shortage of options when it comes to beach bags.
You can choose between classic styles like totes and straw bags, as well as more trendy designs like crossbody bags and backpacks.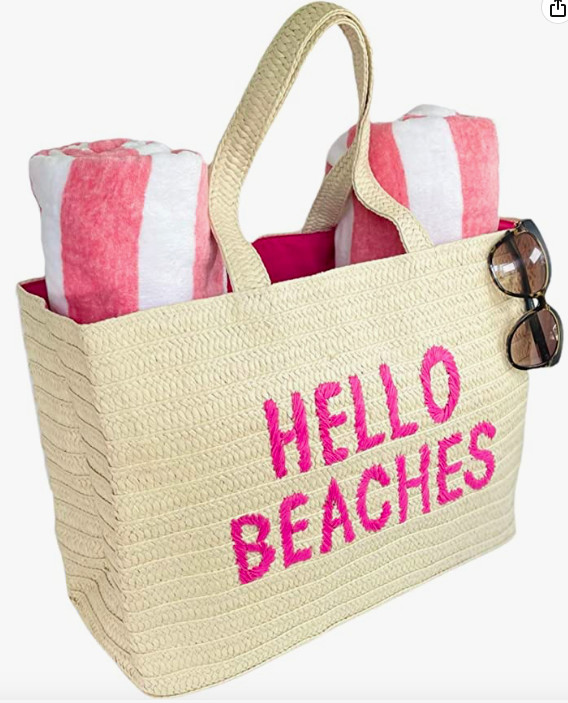 Dresses
If you're planning a vacation this summer, then you'll definitely want to make sure you pack a couple of dresses.
Whether you're into floral prints or prefer solid colors, these dresses will help you stay stylish while enjoying the sun.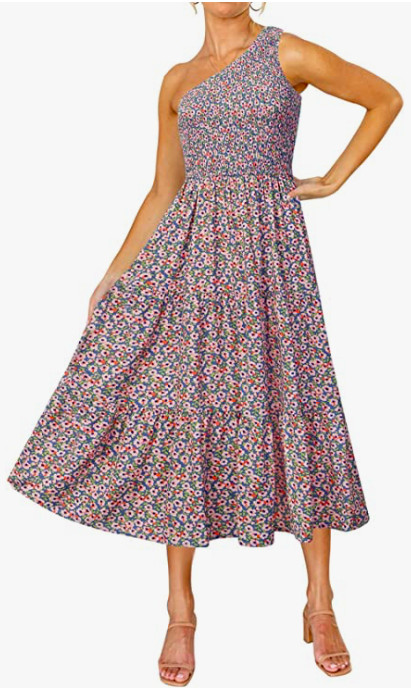 Floral Prints
Florals are back in full force this summer and this trend includes everything from floral patterns on dresses to floral print accessories.
If you're not sure where to start, try pairing a floral patterned top with a pair of shorts or jeans.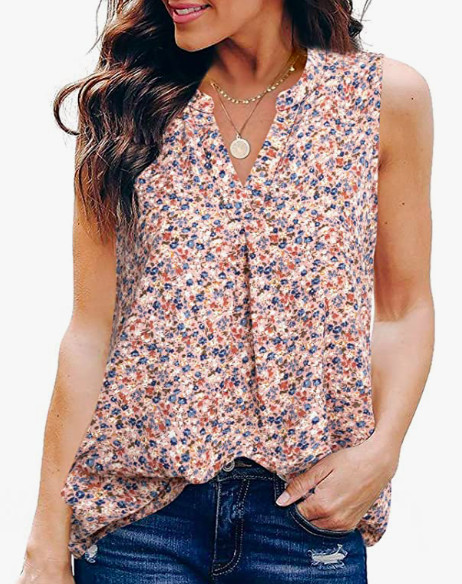 Sandals
Another popular trend for summer is sandals and flip flops. While sandals are perfect for casual days out, slides and flip flops are great for wearing at the beach or poolside.
Whether you prefer sandals or flip flops, there's no denying that these shoes are comfortable and versatile.
They come in a variety of styles, colors, and materials, making them perfect for any occasion.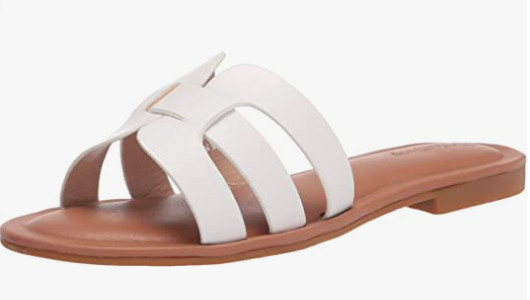 Sunglasses
If you're looking for a pair of sunglasses that will keep up with your active lifestyle, then you'll love this pair of Ojos sunglasses.
These stylish vintage shades feature unbreakable metal frames, colorful flash mirrored reflective UV400 lenses and solid metal hinges, so you won't have to worry about breaking them when you're out running errands or put having fun.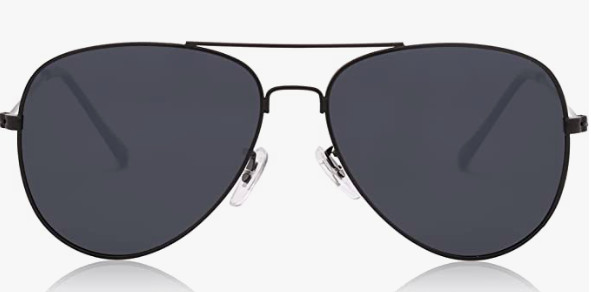 Wide Leg Pants
In addition to shorts, jeans and trousers, there will also be a resurgence of wide leg pants.
Although they are usually made of denim, they are also popular in other materials like cotton and linen, and come in a variety of colors.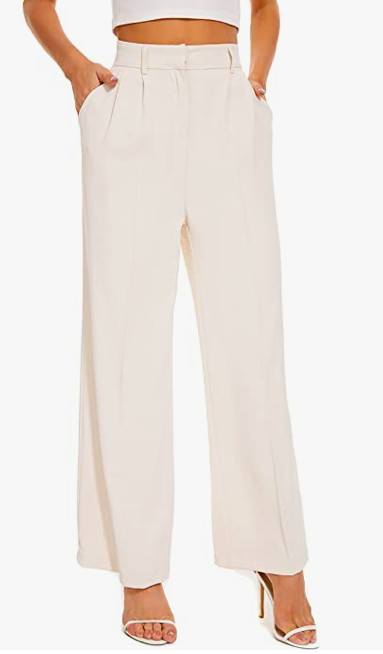 Stripes
If you love stripes then you'll definitely want to incorporate a few striped pieces in your Amazon summer fashion for women list.
Especially in the form of dresses, tops and shirts. Striped cardigans will be hot for this fall and winter so you may want to stock up on seasonal pieces too.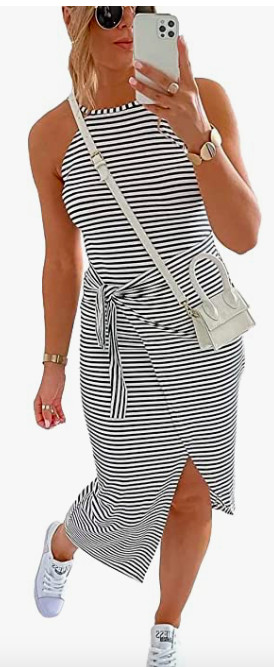 Amazon Summer Fashion For Women – List
Swimsuit
See Also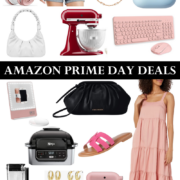 Straw Bag
Floral Print Dress
Wide Leg Pants
Floral Print Top
White Slide Sandals
Retro Sunglasses
Straw Hat
Paperclip Chain Choker Layered Necklace
Classic White Button-down Shirt
Striped Dress
Knotted Woven Hobo Bag
Steve Madden Heeled Sandals
Not yet an Amazon Prime Member?
So I know there's no long waiting before my packages arrive. I'm sure you can relate to that because who doesn't love fast and free shipping?
If you are not a Prime Member you are so missing out and should sign-up here for a 30-day free trial.
Wrapping Up The Best Amazon Summer Fashion For Women 2023
Whether you're looking for something casual or dressy, there are plenty of options to choose from. These Amazon fashion trends will keep you looking stylish all summer long.
Shop Editor's Picks

Shevy
Hi! I'm Shevy! I'm the Founder and Managing Editor of Travel Beauty Blog est. 2016. I am also the Founder of Shevy Studio Marketing Agency where I work with entrepreneurs and bloggers on SEO/Content Strategy, Web Design and Consultancy.