Last Updated on June 11, 2021 by Shevy
How To Cozy Your Home For Fall
I'm no expert when it comes to home and interior decorating but I can give you the best personal recommendations for fall decor ideas on a budget. There is no doubt that a lot of people are excited for this time of year but not so much winter.
I earn a small commission if you purchase through any of my links at no extra cost to you. Read full disclosure here.
But at the same time there are many ways you can make the season enjoyable starting with beautifying and cozying your home. If by chance you have no idea where to begin, you have come to the right place for fall decor ideas.
Related: 25 Fun Activities To Do For Fall This Year 
Fall Decor Ideas On A Budget
Decorative Velvet Pumpkins
Velvet Pumpkins can be used in a variety of ways such as centrepieces or outside on front porch as an ornament. Alternatively they can be used as thanksgiving, wedding and baby shower decor.
They come in a set of three in the colours gray, taupe and ivory. Or in a set of four in pink, magenta, white and hot pink.
Related: THE BEST GIFT IDEAS FOR THE HOME
This "Hello Fall" doormat is in keeping with the fall theme and it makes a great welcome mat for your front door. Can also be given as a housewarming gift or in a farmhouse. A doormat is an essential  item that you could never have too many of.
Related: How To Save Money Shopping For The Holidays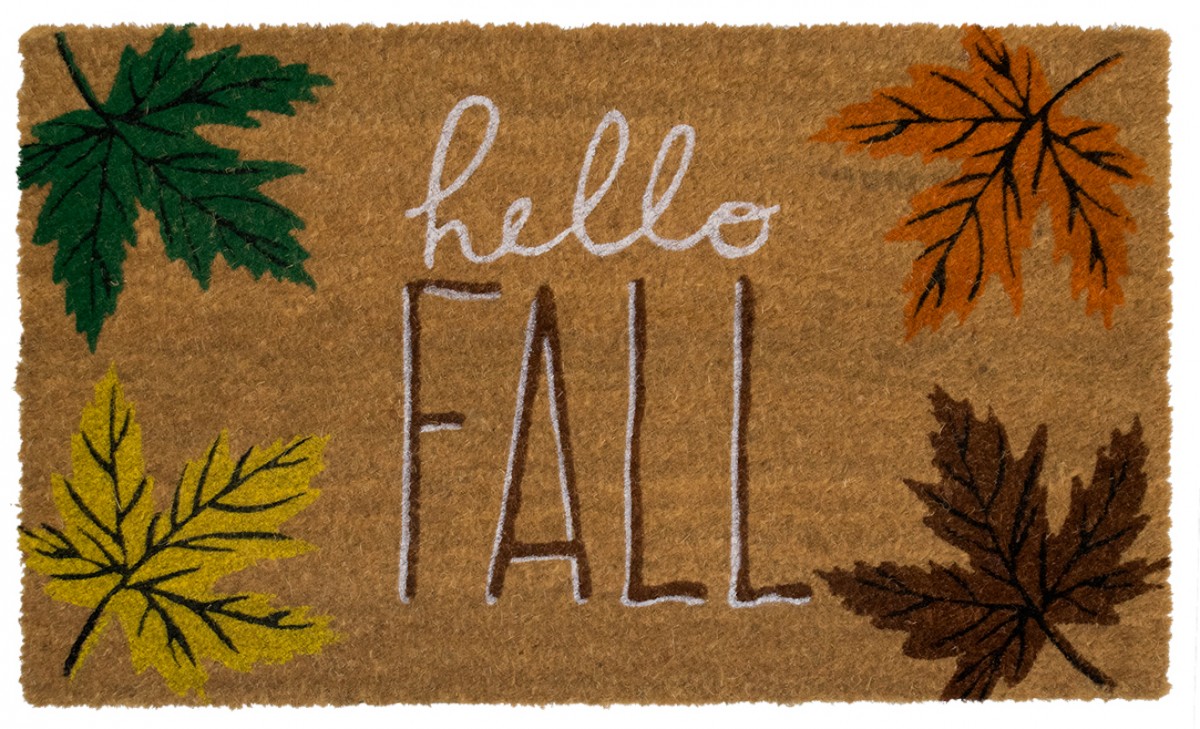 Spiced Vanilla Scented Soy Wax Candle
Nothing beats the lovely aroma of vanilla, cinnamon, apples, nutmeg and cloves in your home for fall. Scented candles usually set the mood right and some of them are made with all natural ingredients.
You can also try this Pine Orange Cinnamon Candle, or this Cinnamon, Apples, and Clove Autumn Scented Soy Wax Candle. Infused with aromas of cinnamon, apples, and cloves to fill the air. 
Related: SURPRISINGLY THE BEST 13 THINGS PEOPLE ARE BUYING ON AMAZON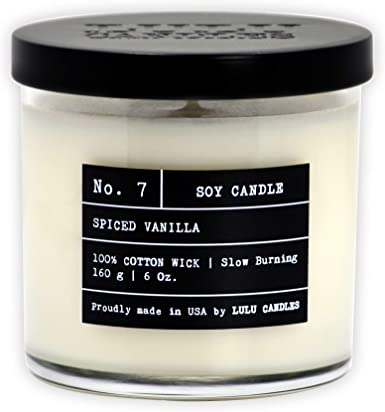 Plaid Give Thanks Pumpkin Thanksgiving Tea Towel
During the holidays I love having a few holiday kitchen towels and mittens in the kitchen. These are a great way to add a little character & charm to your kitchen or bath or give as a gift.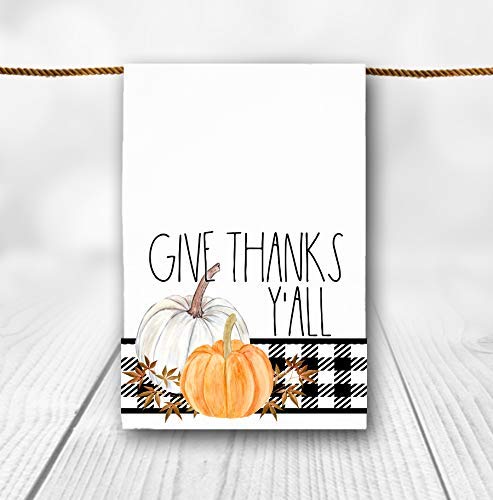 Fall Decor Ideas: Wooden Fall Door Sign Wreath
Similar to hanging a Christmas wreath on your door, you may opt for a wooden fall door sign wreath. It's a stained brown with the words "Happy Fall Y'All" written on it.
It is finished off with a burlap plaid bow and acorns and would fit great between the door and storm door.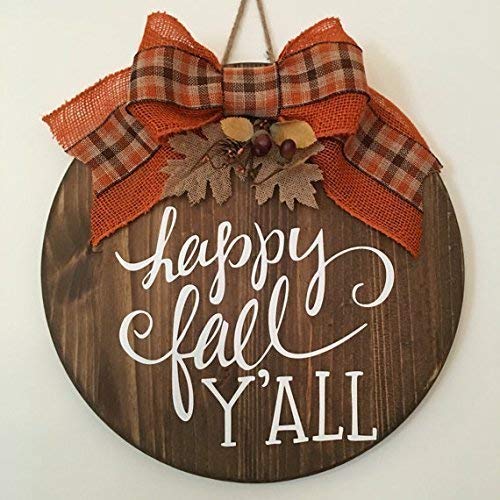 Decorative Throw Pillow Covers
Redecorate your throw pillows with these autumn themed throw pillow covers. Alternatively there is this set here and these here, which are slightly different in style. Its a great way to add that warm cozy ambience to your home.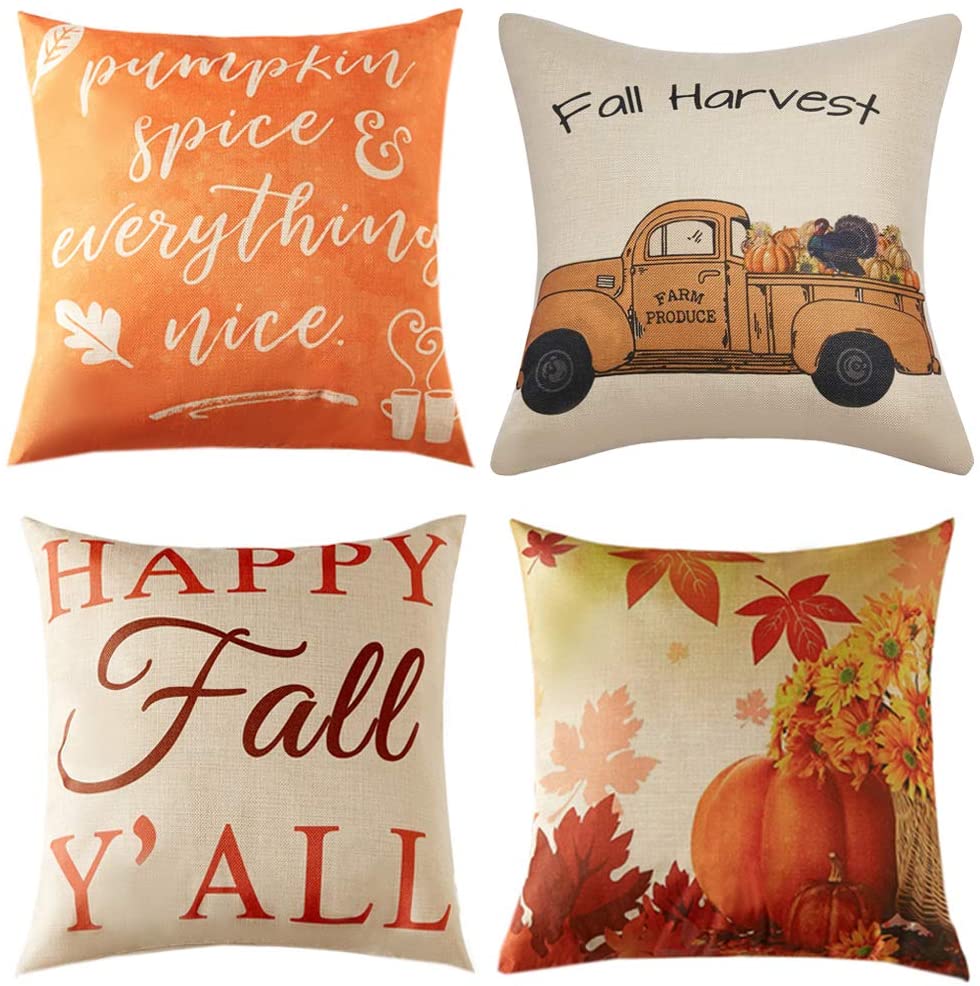 Autumn Leaves & Pumpkin Please Coffee Mug
Whether you're a Pumpkin Space Latte drinker or a casual coffee or tea drinker, this mug is in keeping with the holiday cheer. Imagine sipping on a hot cup of PSL while enjoying a good movie or book, cuddled up in your throw blanket.
Autumn Scent Bowl Filler
To make a potpourri you can use a bag of autumn scented bowl fillers or combine your own spices to make your own. This one has a mixture of Indian corn, dried apples, cinnamon, dried Fruit and nut with bay leaves and other spices.
Front Door Wreath Fall Decor
A handcrafted door wreath with autumn silk blossoms, berry clusters, and a variety of fall foliage on a substantial natural grapevine wreath base. This is a wreath that can be adjusted and you can bend the branches of the wreath to achieve the effect you want. Made with natural vine material and high-grade waterproof silk. Perfect for both indoor and outdoor use.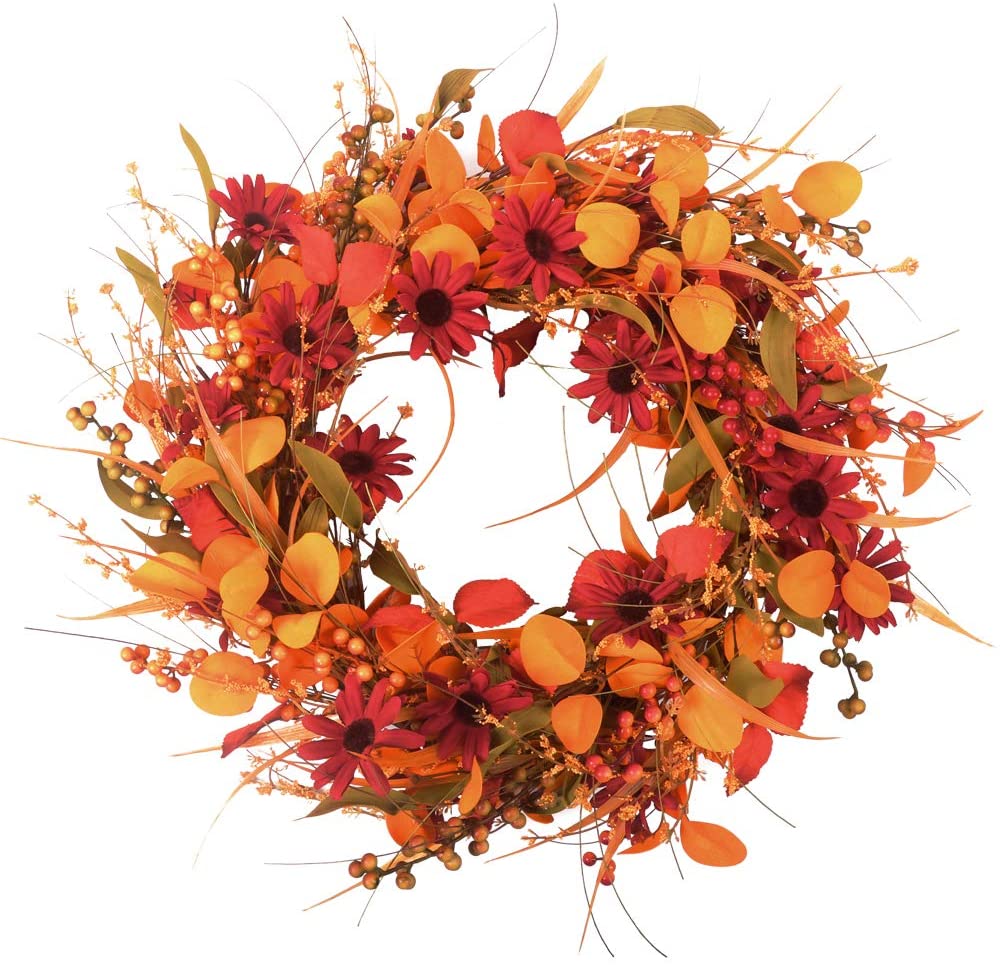 Happy Fall Pumpkin Burlap Banner Bunting Flag Garland 
The banner is made of natural burlap, its durable, unique and can be used to express the joyfulness and appreciation on Thanksgiving Day.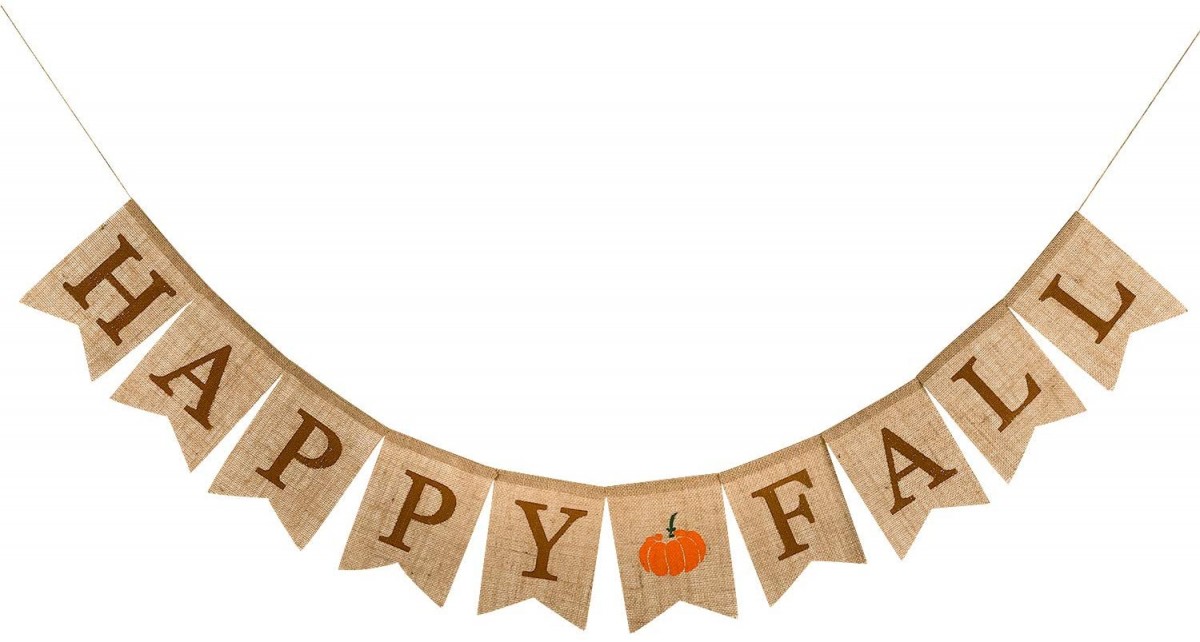 Rustic Wall Sconces and LED Strip Lights
This pair of rustic wall scones with LED lights will complement your place with a soothing light that display peace and harmony in your house. The hanging decoration includes: 2 mason jars, 2 reclaimed wood, 2 strips of LED lights and 2 hydrangea flowers.
2 Pack Fall Garland Maple Leaf Hanging Vine Garland
The colour of the maple leaves on the garland range from dark green to vibrant orange, look like the real fallen leaves, making for a great blend of colours to warm up any room. Perfect fall home decorations suitable for indoor or outdoor use.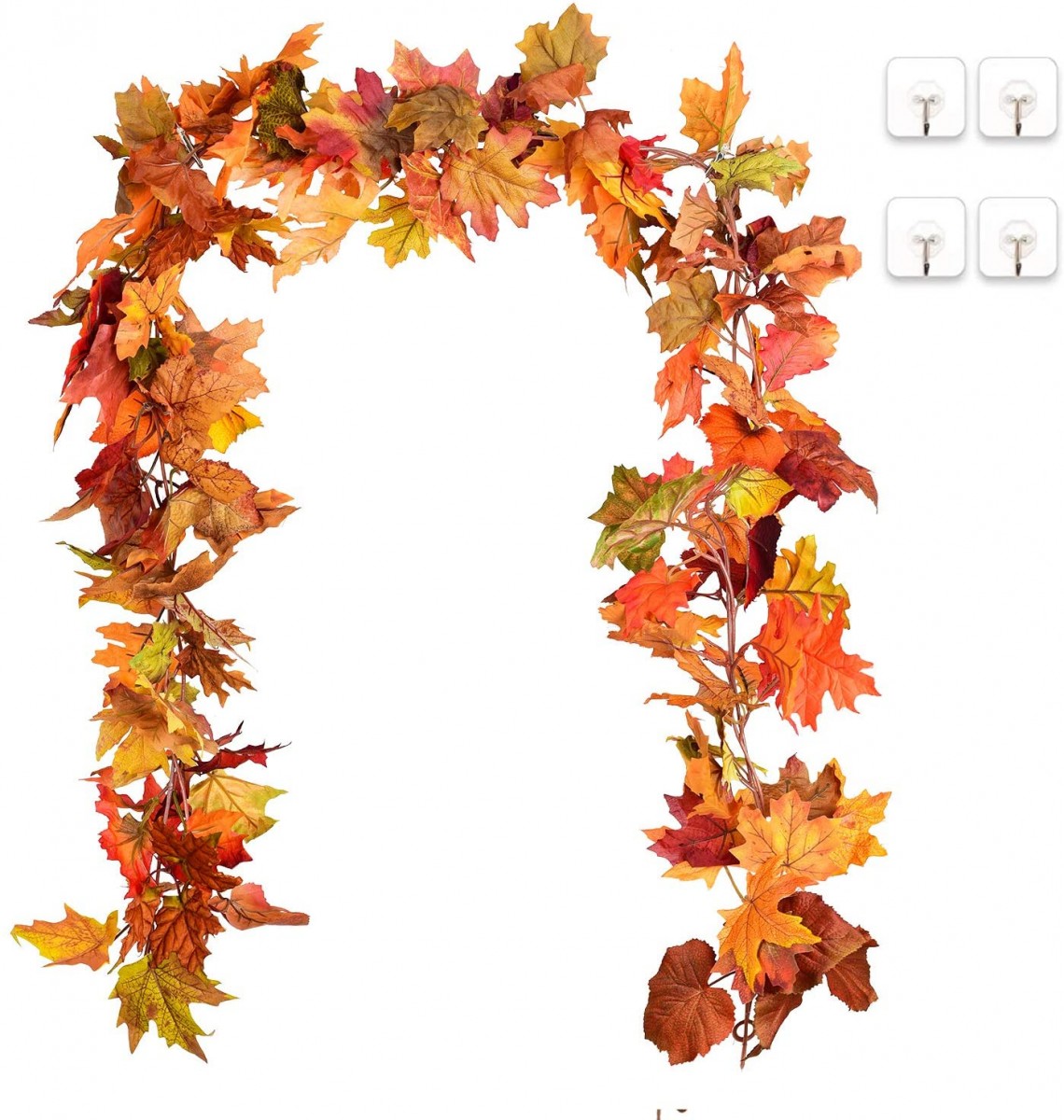 Pumpkin Spice Everything Nice Kitchen Towel Set
Pumpkin Spice Everything Nice is festive and ideal for the fall. This Kitchen Dish Towel Set can be used in your own kitchen or makes a lovely housewarming gift. Each towel comes with a convenient sewn in loop for easy hanging.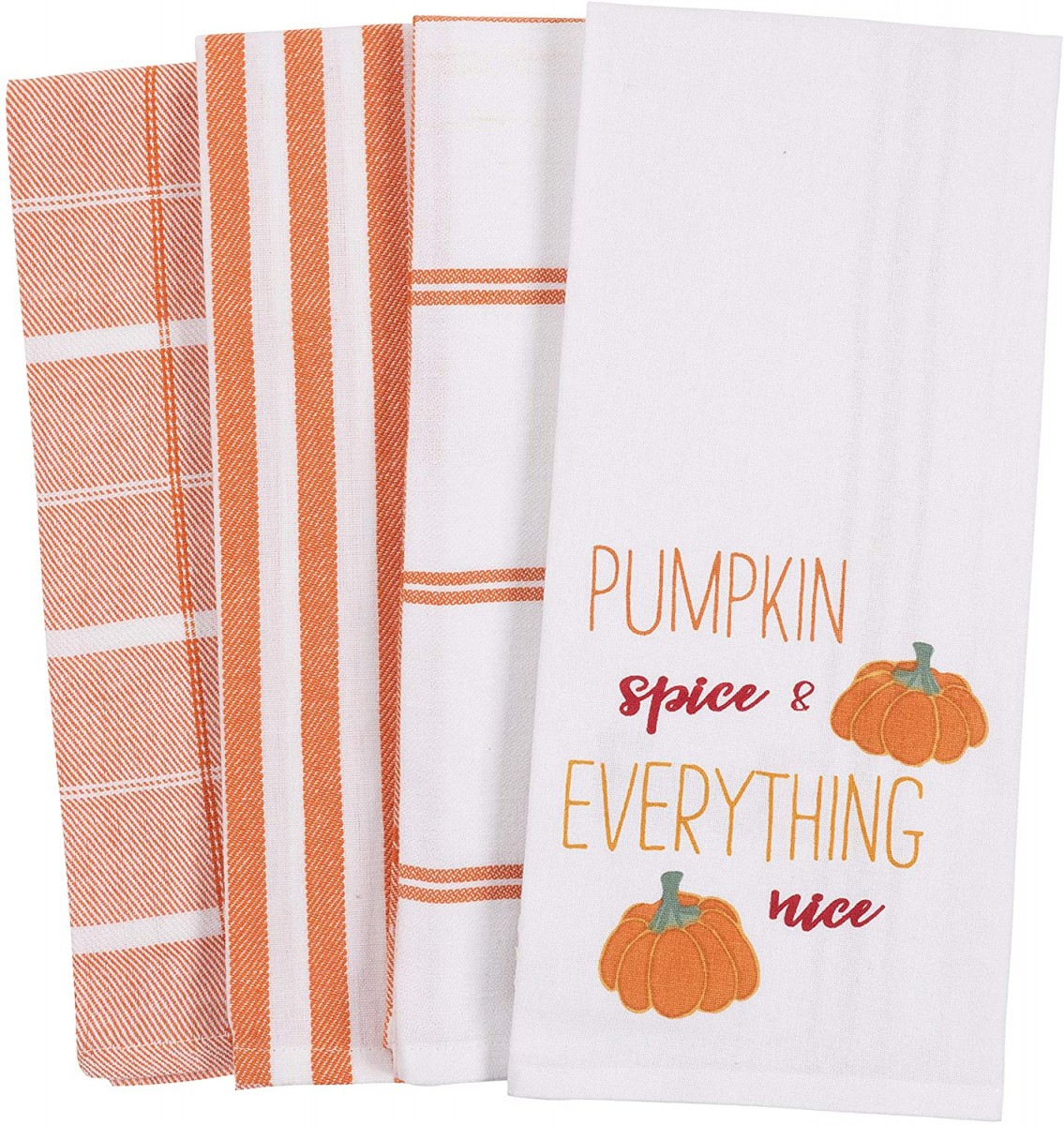 Knitted Tweed Throw Couch Cover Blanket
This burnt orange knitted throw blanket features diamond patterns made of super soft microfiber polyester for a plush, textured look and feel. The design is finished off with adorable knotted braid tassels along each side of the widths. Can be used all year round or during the holiday and festive seasons.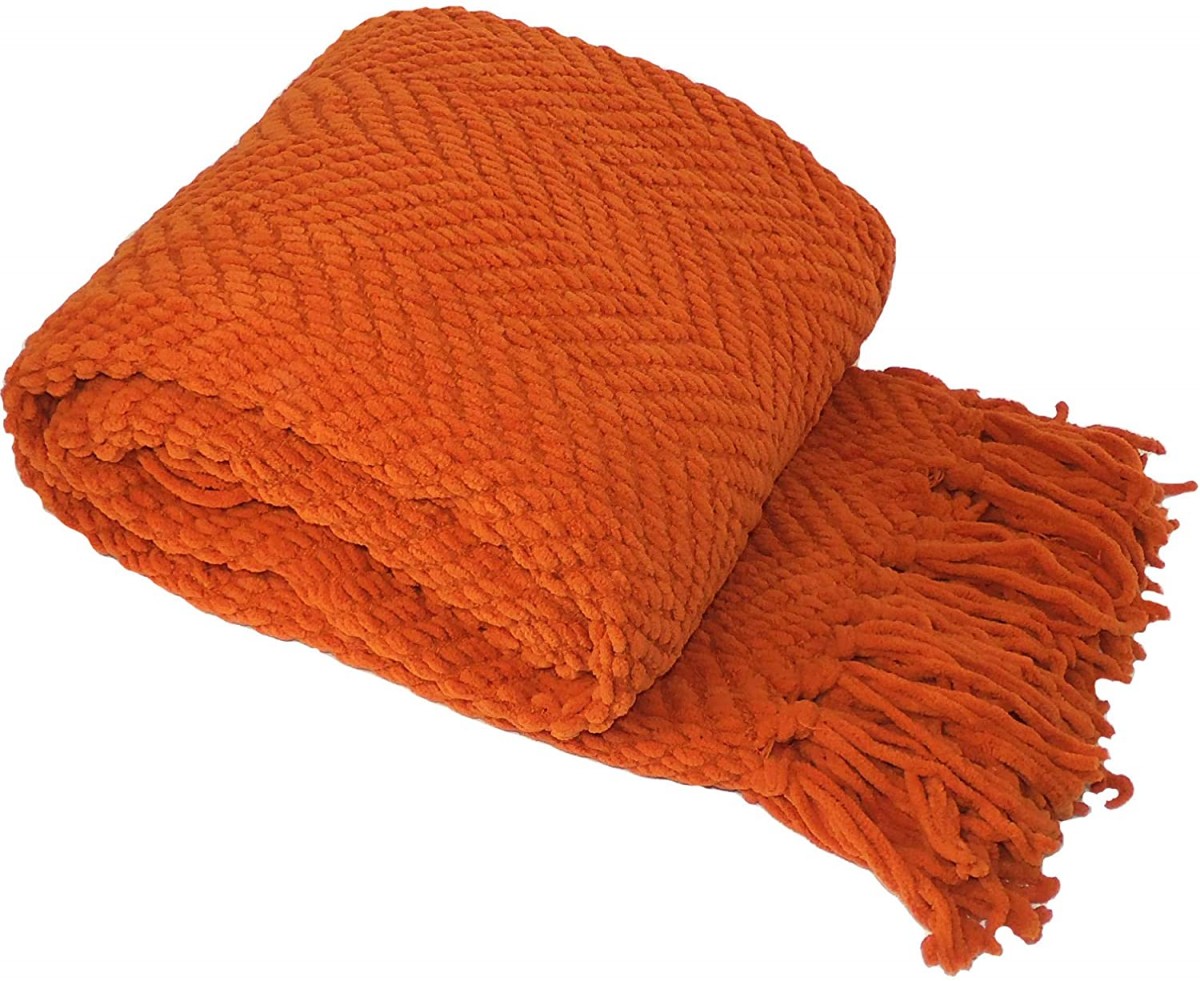 110 Pieces Artificial Autumn Gourds
Create centerpieces, embellish wreaths or decorate your Thanksgiving table with this assortment kit of Mini Pumpkins, Pine Cones, Leaves, Acorns and Berries.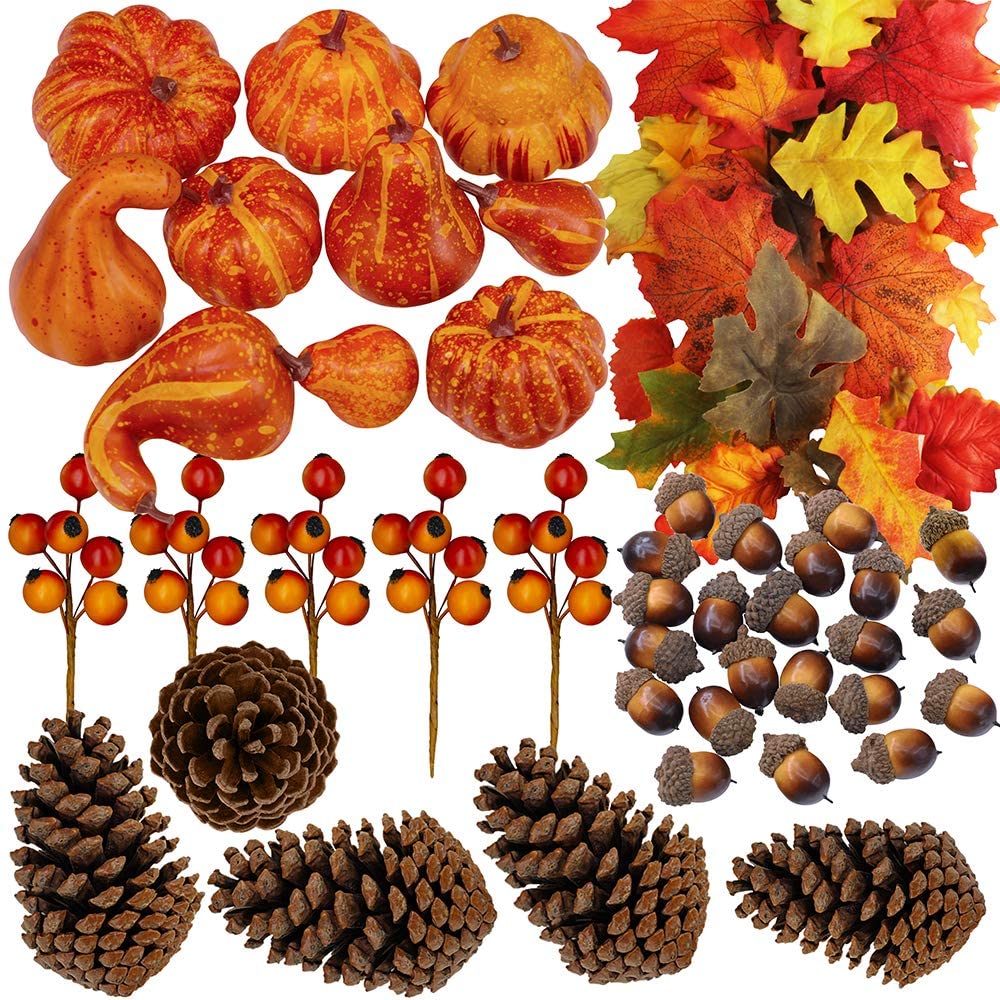 Welcome Pumpkin Fall Garden Flag
This both sided fall garden flag is made of buffalo check plaid burlap, weather and fade resistant to keep them flying for years.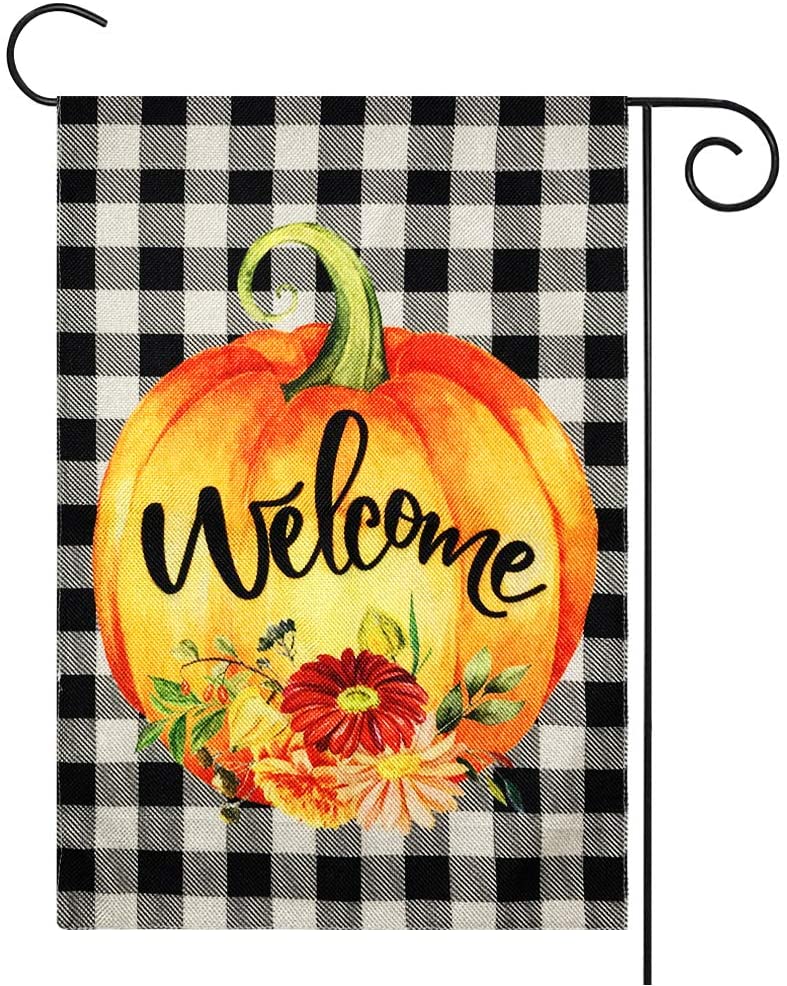 LED Lighted Maple Tree
Lighted maple tree with 120 warm white lights, natural looking maple leaves and brown finish trunk. Perfect fall tree that can be used as autumn themed decorations, festival décor, party décor, Christmas décor and fall wedding décor.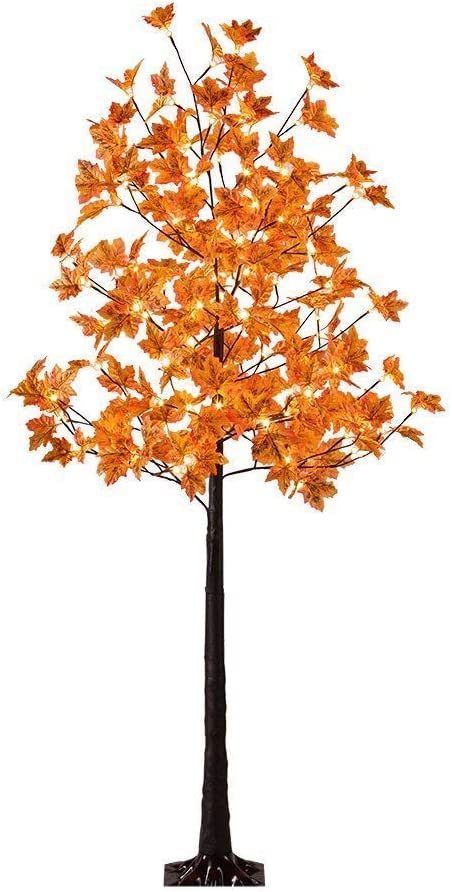 Artificial Pumpkins for Decoration
These fake maple leaves are made of premium silk, and you can draw your favorite patterns on these cute pumpkins, to create a unique Halloween decoration. High-quality artificial pumpkins for inside or outside use, even under wind, rain, or sunshine. They are ideal for decorations on Thanksgiving Day and Halloween.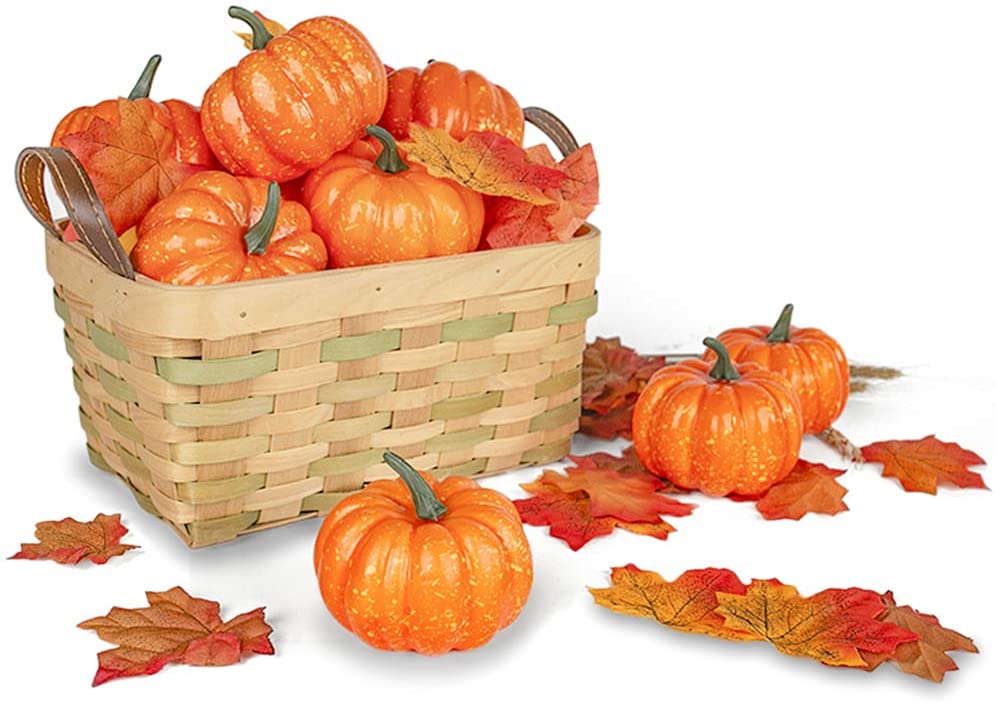 That's it for my fall decor ideas for 2020. Do you normally beautify and cozy up your home for the fall season? If so how do you plan on making your space accommodating, cozy and beautiful for fall? Feel free to share other fall decor ideas you may have with me. Leave a comment below. XO
Pin for later: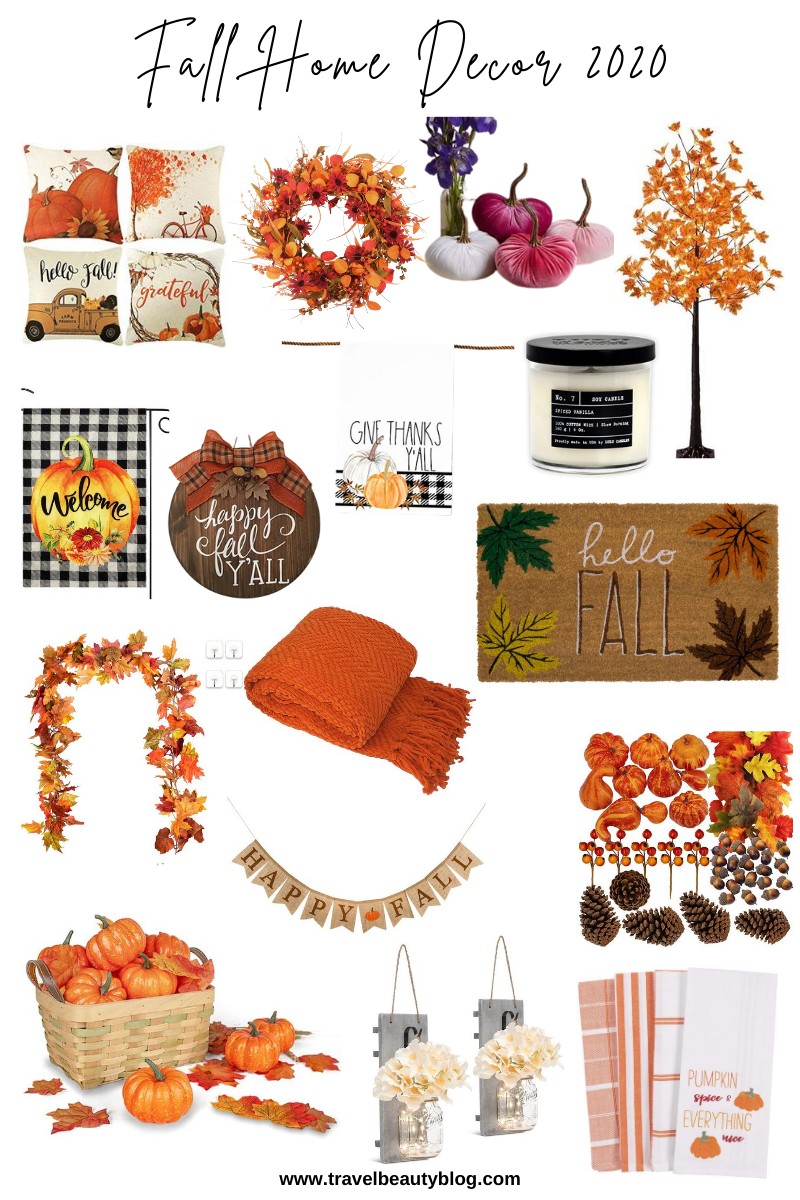 0