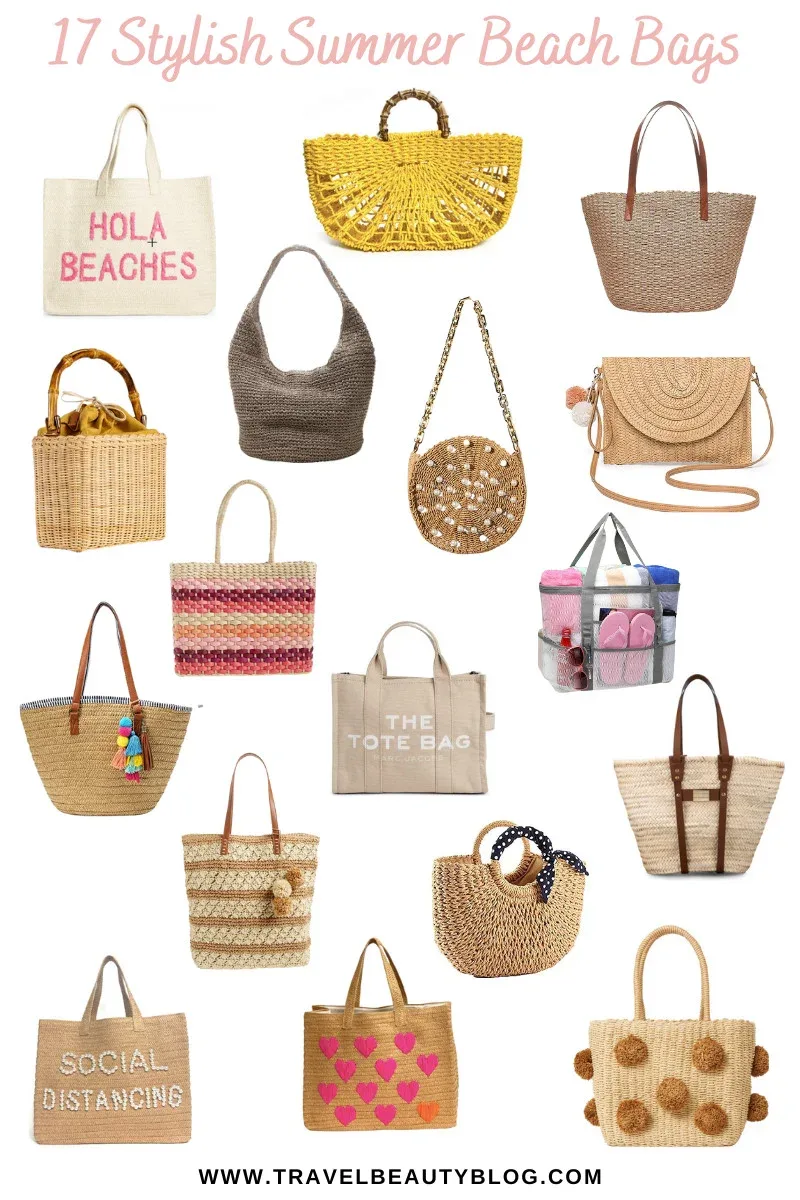 Last Updated on 7 months by Shevy
Best Summer Beach Bags For Women 2023
Ready to head to the beach this summer? Here are 17 stylish summer beach bags for women that are perfect for your beach and pool essentials.
Straw bags and bamboo bags are the most popular picks for the summer. However, sometimes it comes down to having to decide between style orapracticality.
We are a participant in various affiliate marketing programs and may earn a commission for any purchases made through these links at no extra cost to you. Read full disclosure here.
Related: 5 Chic Bags I'm Absolutely Loving Right Now
It is rare that you'll find a summer handbag that is both cute and suitable for the beach. As you would normally have to choose one over the other.
Then there is the possibility of not knowing which bag to get due to having too many choices.
Or, you may want to invest in a good beach bag that you use for multiple occasions outside of summer.
Regardless of the reason, we hope that you'll be able to find the prefect beach bag from our list of the best stylish beach bags for women.
Shop Stylish Beach Bags For Women

The Ultimate Guide To The Best Beach Bags For Women 2023
Sale
$8.99
Buy on Amazon
Price incl. tax, excl. shipping
Hola Beaches Straw Tote comes in a natural color with fushia font and a sand color with turquoise font. This is a bag that you can definitely use on a casual day out, or to carry your pool and beach essentials.
Related: Best Of Nordstrom Half-Yearly Sale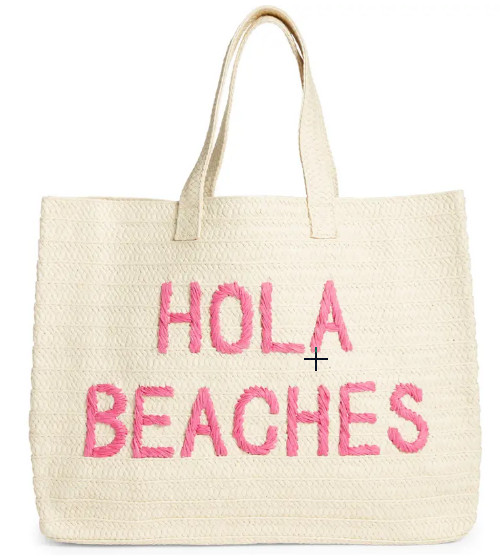 This Sandy Beach Woven Tote is huge enough to hold all your beach items but you can still use for going out. Has a magnetic closure and comes with top handles to hold in your hands or can be worn on the shoulders.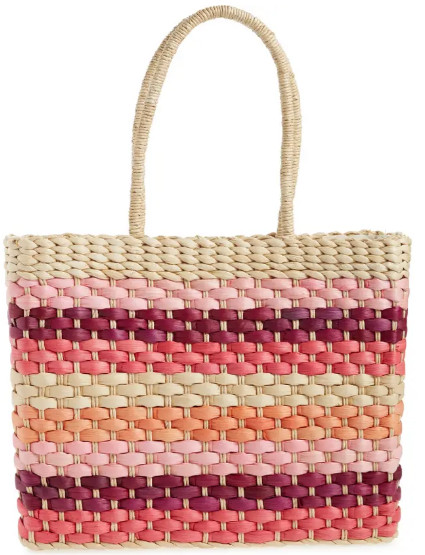 The Small Traveler Canvas Tote by Marc Jacobs is one of my absolute favorite beach bags for women. A great bag for the fashionistas to make a fashion statement when heading on vacation or at the beach.
Related: The Best Designer Bag Dupes To Shop Now
Although its small, its quite roomy and features short top handles and a long strap to use as a crossbody bag for convenience. When done using this tote, you can easily fold it up for storage or travel.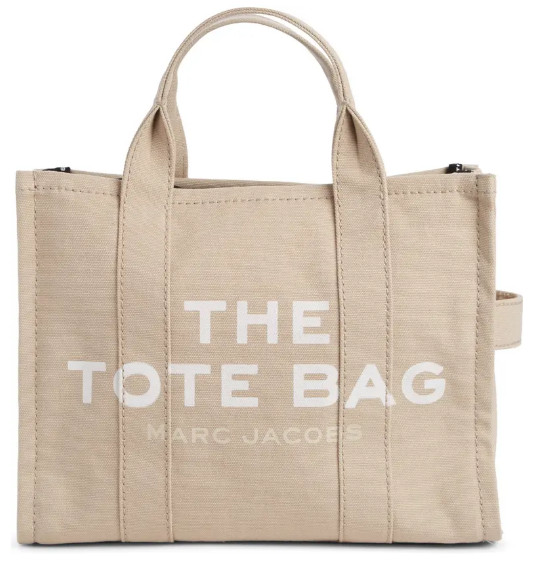 Summer Bag Trends 2023
Related: 5 Summer Trends To Wear Right Now
This Perla Wicker Natural and Mustard Bucket Bag is perfect for the minimalist or persons who just need a small bag for going out. It has a short strap to be held by hand, as well as a long strap to use as a crossbody bag.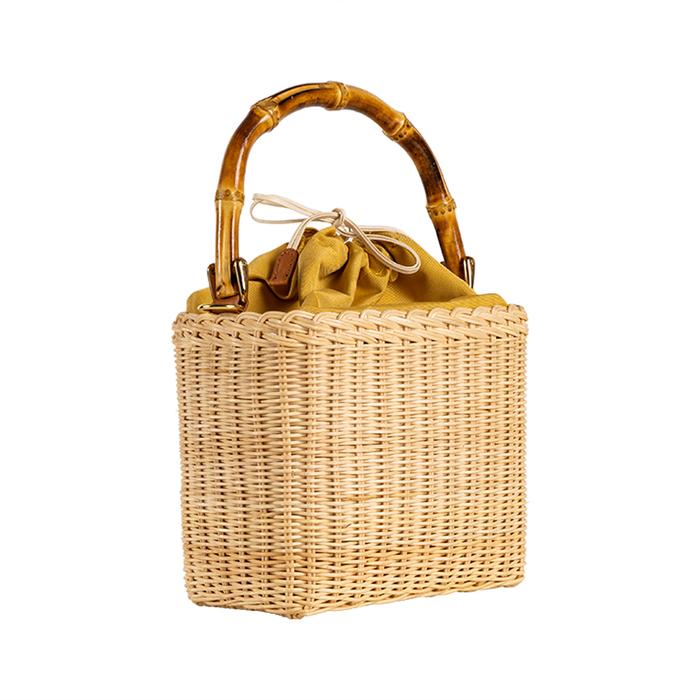 This summer straw hobo bag has soft, cotton lining to keep things secure and a luxurious crochet construction.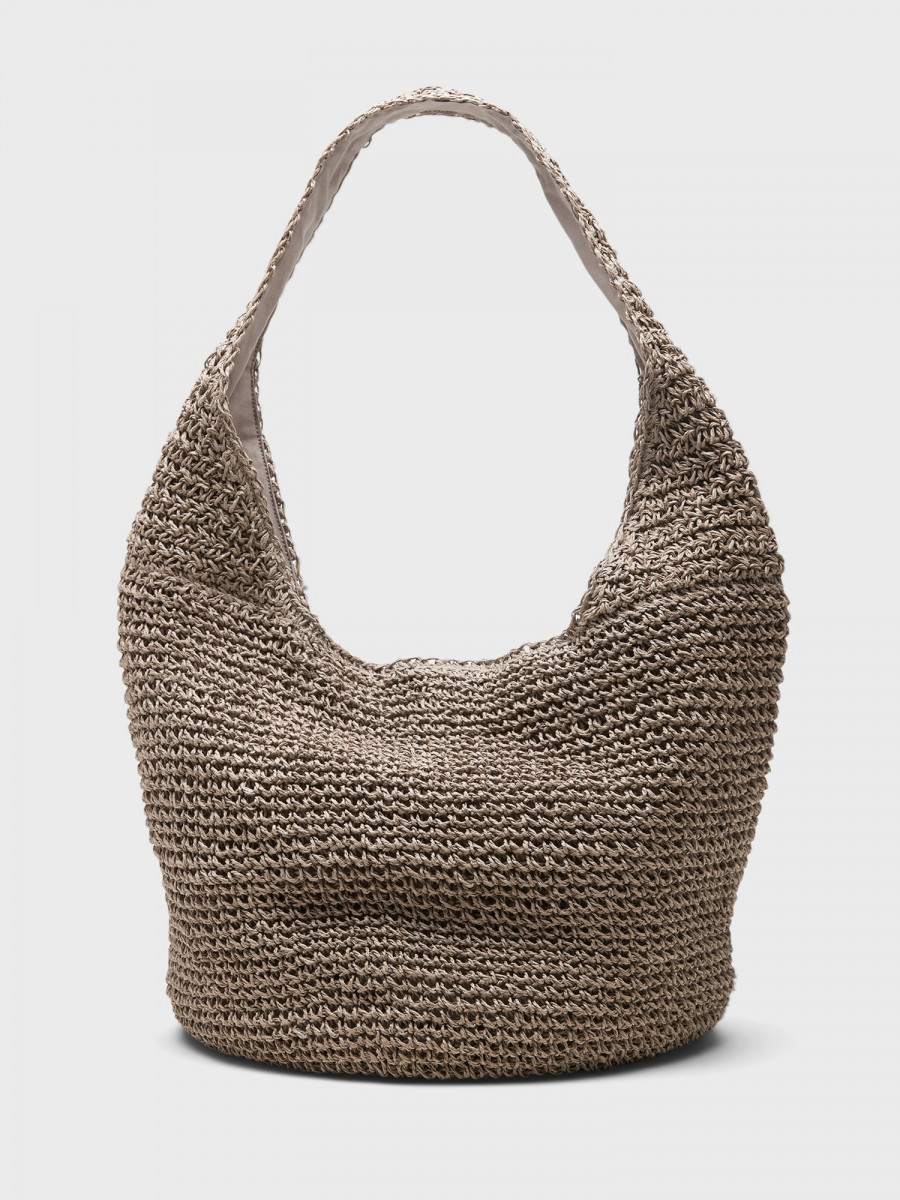 Celeste Straw Tote with puffed tassels that dangles from the handle. A much smaller bag in comparison to the ones above but a sweet straw tote which makes it perfect for a warm-weather picnic or poolside summer party.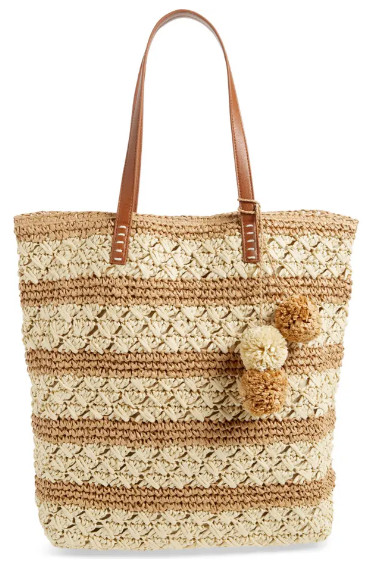 Chain-Link Embellished Straw Tote Bag circle in shape, in a neutral color and embellished with pearls. A small summer bag that's ideal for an evening out, a picnic at the park or a poolside event.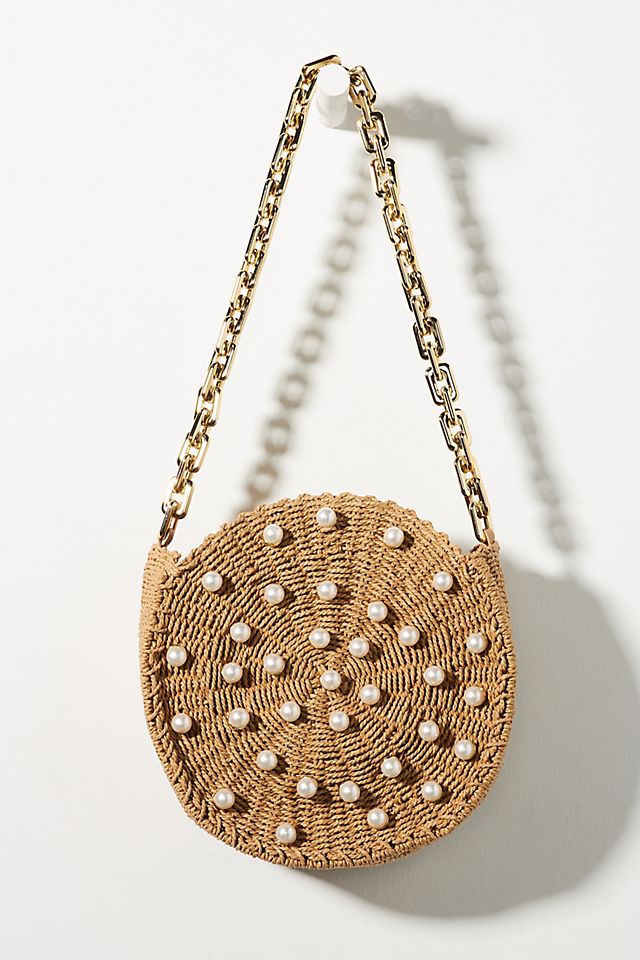 You can take this decorated straw tote with heart embroidery with you everywhere this summer! Not only is it perfect for the beach or poolside, but also for any outdoor summer activity.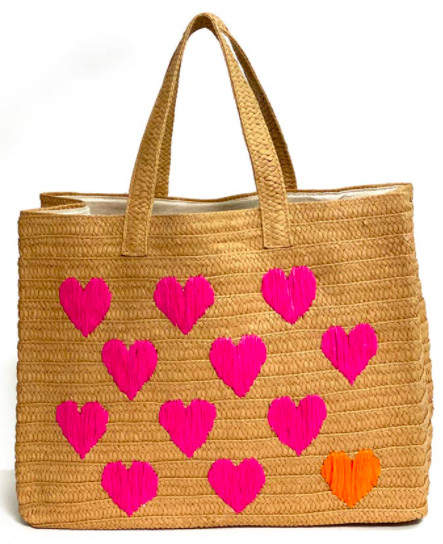 Looking for something on trend but less extravagant that you can take to a beach resort? Then this hand woven Frame Straw Tote is the one for you if you'll be spending most of your time by a swimming pool.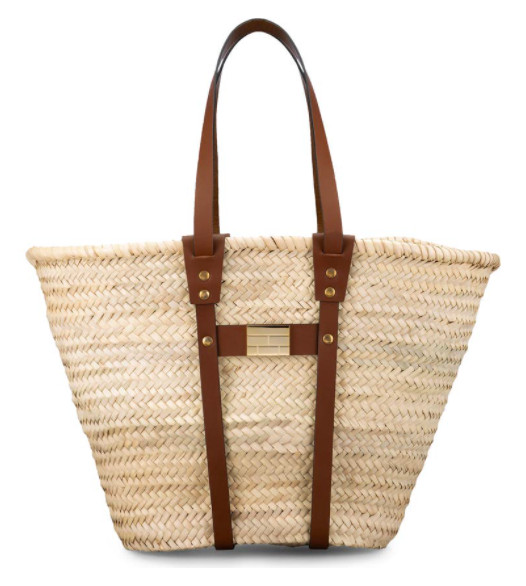 Beach Bags For Women: Oversized Beach Tote
This is a great beach bag for a family. It is large enough to carry 4-6 beach towels, water bottles, toys, sunblock, shoes, sunglasses plus so much more! What a nice carry-it-all summer bag!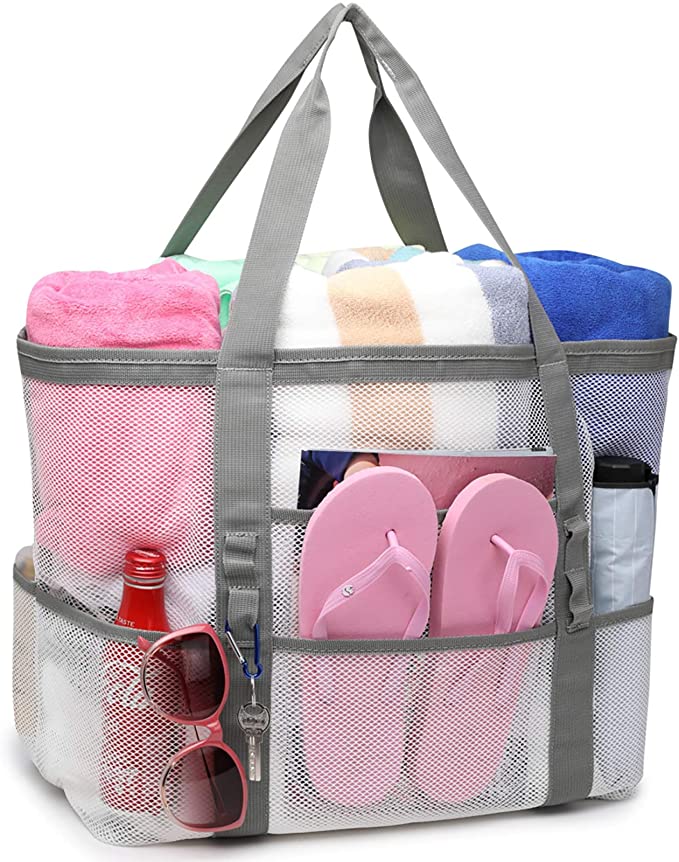 The Social Distancing Straw Tote is similar to the first "Hola Beaches" tote linked above. Except that this time, the words "social distancing" are adorned in pearls.
Related: 10 Amazing Camera Bags That Are Actually Worth It
It serves as a great reminder to those around you to keep their distance. All while looking stylish with your cute natural woven beach bag.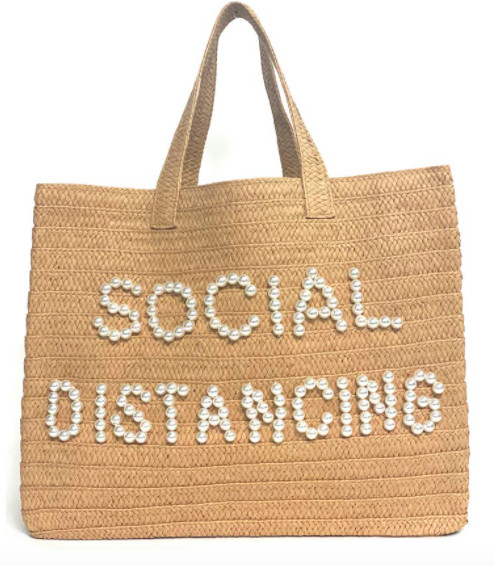 Attending a summer kickback this year? Since small bags are trending now, this mini straw tote is perfect for the occasion, as its small enough to carry your essentials.
It is not practical for storing a lot of stuff but rather more of a fashion bag for casual outings and picnics.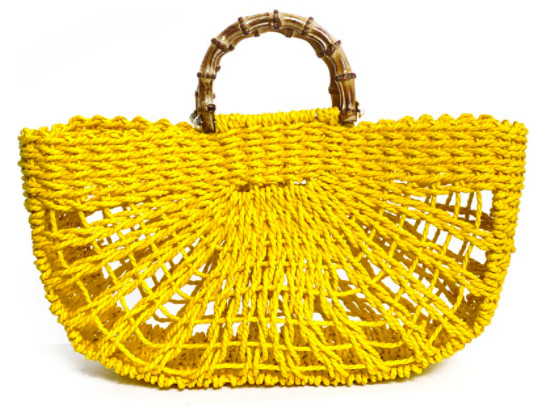 Brix Mini Straw Tote is the head turner statement woven bag and one of my favorite beach bags for women. The pompom embellishments give it a playful feel which makes it suitable for the beach or poolside.
It has a good size to fit your beach necessities but not overly huge.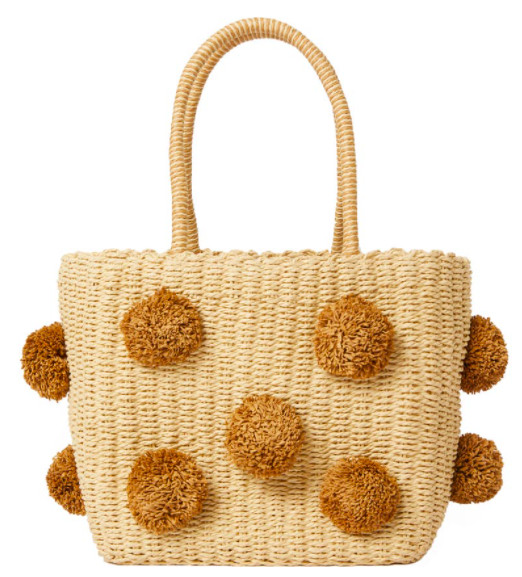 Epsion Straw Beach Bag With Tassels 
This Epson Straw Beach Bag with pom poms is ideal if you're travelling or heading to the beach or pool. Its a beautiful elegant handwoven bag that comes with just the right amount of space for your belongings.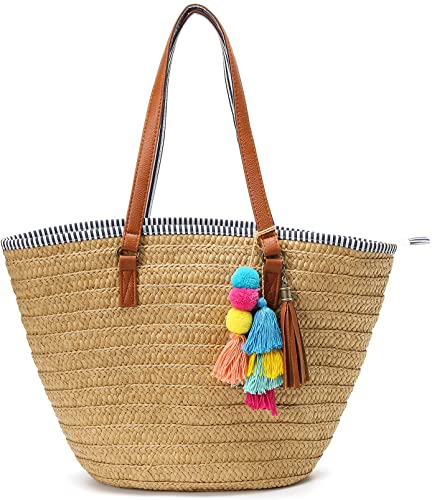 Large Straw Tote Bag 
Another one of my favourite beach bags for women.
If you're into handheld straw bags take a look into this large straw tote with a black and white polka dot ribbon. This summer bag is both stylish and practical making it great for the beach, park or casual outings.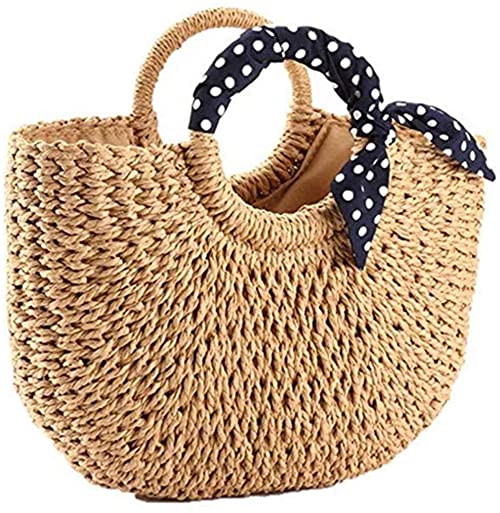 Kadell Handmade

Envelope

Straw Clutch

– Beach Bags For Women
Last but not least is this natural straw clutch with a magnetic closure. Also comes with a removable strap to use as a crossbody bag.  Make a fashion statement with this unique and stylish natural clutch.
Suitable for the beach, party, shopping, casual outings or a date night.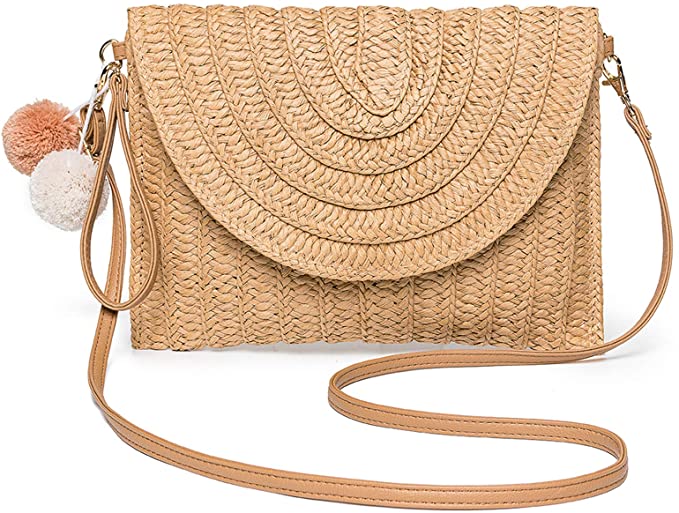 This roomy woven straw market tote from J. Crew is perfect for carrying everything from your farmer's market bounty to a beach towel and a book.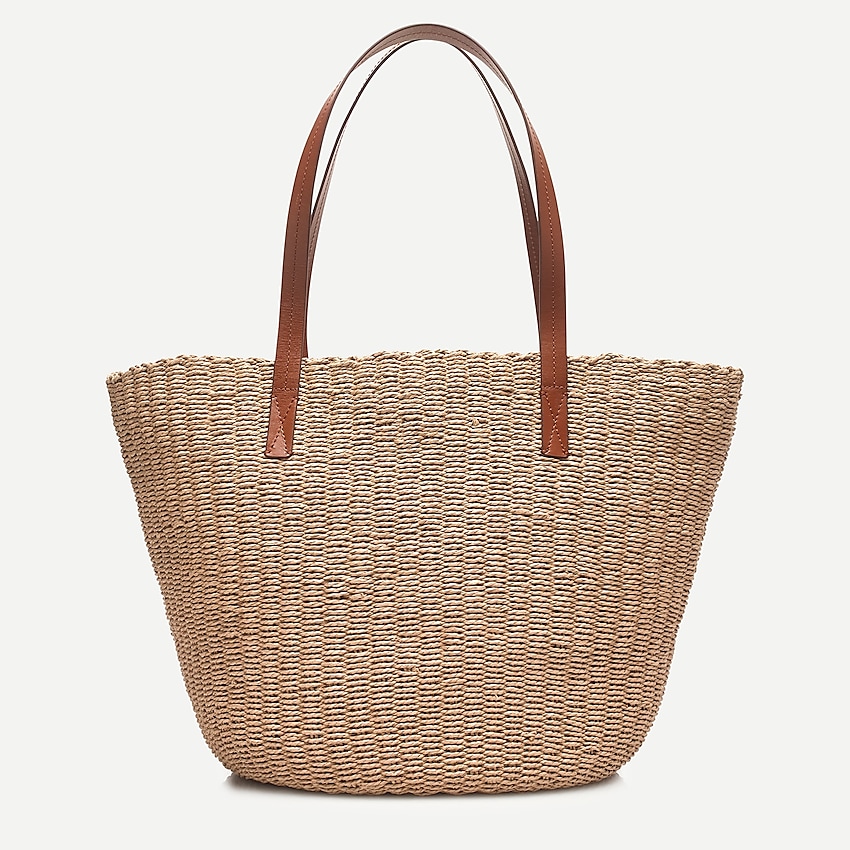 Where To Purchase Summer Totes And Beach Bags For Women 2023:
Some of my favourite places for buying summer totes and beach bags for women are:
Wrapping Up Cute Beach Bags For Women
There you have it! 17 of the most stylish summer beach bags for women this summer. Good luck finding the perfect one!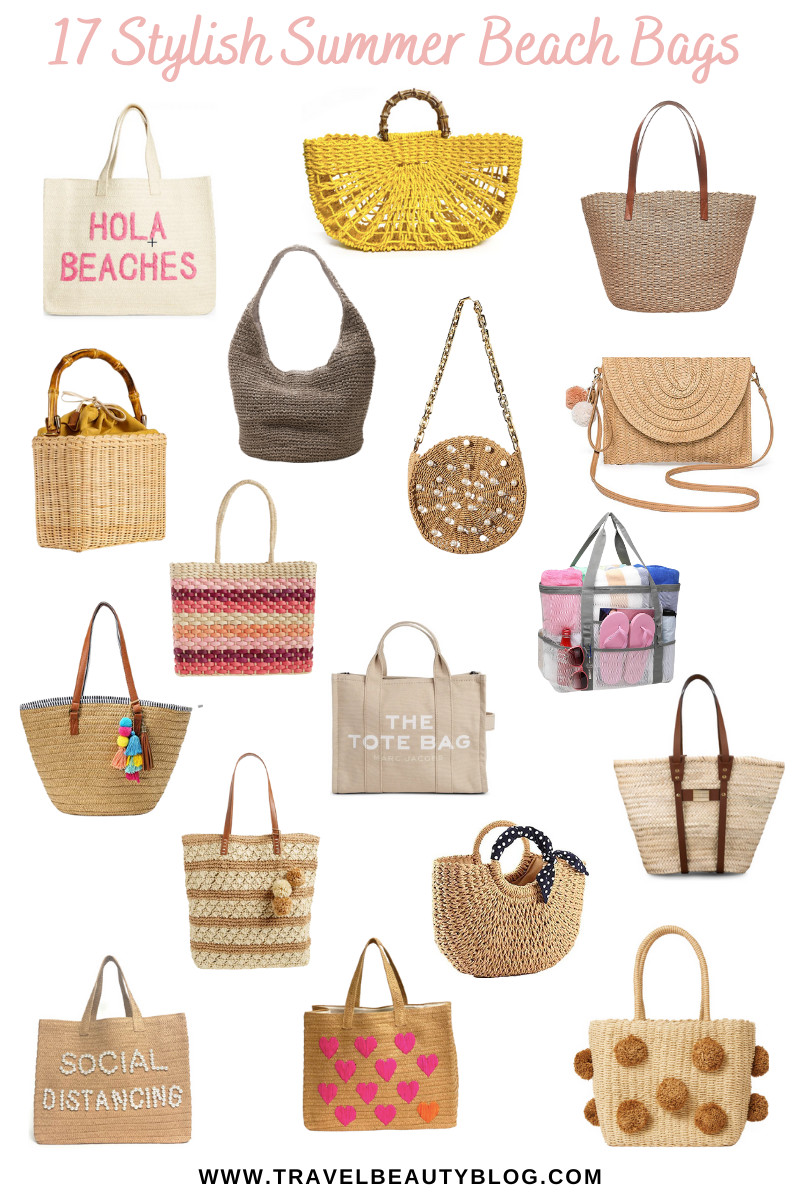 Shop

Shevy
Hi! I'm Shevy! I'm the Founder and Managing Editor of Travel Beauty Blog est. 2016. I am also the Founder of Shevy Studio Marketing Agency where I work with entrepreneurs and bloggers on SEO/Content Strategy, Web Design and Consultancy.