Last Updated on September 26, 2021 by Shevy
The Best Oils For Natural Hair In 2021
If you have natural hair then you know that finding the best hair oils for natural hair can be a struggle. Curly, coily and kinky hair types tend to look dryer than they actually are.
Therefore the goal is usually to find an oil that doesn't weigh down your hair but locks in the moisture and gives it a sheen look and feel.
Related: The Best Co-Wash For Natural Hair Under $15
I earn a small commission if you purchase through any of my links at no extra cost to you. Read full disclosure here.
Finding natural hair oils that checks off all the boxes could be a daunting and expensive process. As it involves purchasing several bottles before finding the perfect one (if you ever do).
Perhaps you are early in your natural hair journey and don't have the patience or resources for too many trails and errors.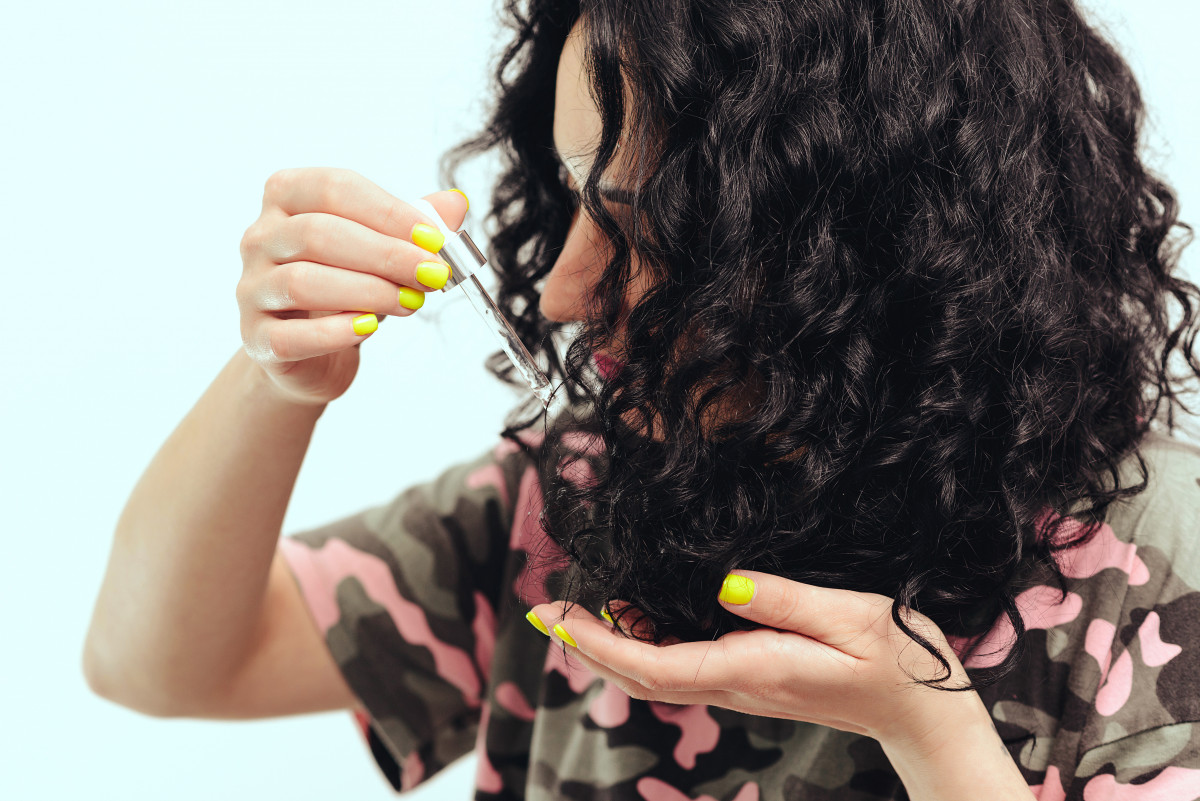 If you're the latter, rest assured because today I'm sharing 10 of the best hair oils for natural hair that will make your hair look and feel beautiful.
Most of these oils I've tried and testing myself and some are also my holy grail. I'll be going into more details to talk about how they work for my hair and which ones I recommend.
As well as the ones that didn't work well for my hair but may still be worth giving a try depending on your hair type.
At A Glance: 10 Best Oils For Natural Hair – Curly, Kinky, Coily Textures
Aunt Jackie's Multi Purpose Oil
Cantu Flaxseed Hair Oil with Flaxseed, Olive, Almond, Castor, and Avocado Oils
Carol's Daughter Black Vanilla Softening Hair Oil
Palmer's Coconut Oil Hair Polisher Serum
Shea Moisture Jamaican Black Castor Oil Hair Serum
Factors To Consider Before Purchasing Oils For Natural Hair
What works for one persons' hair may not necessarily work for yours so here are some important things to consider before purchasing oils for your natural hair.
Related: Review Of Carol's Daughter Wash Day Delight Shampoo For Natural Hair
Hair Porosity
Porosity simply put is the ability for your hair to soak up and retain moisture. If you hair doesn't easily absorb liquids then you have low porosity hair. This type of hair also takes a long time to wet and dry.
A good sign of low porosity hair is when your hair products don't immerse into the hair but rather surfaces at the top.
Uncertain of your hair porosity? The chart below from SalonWorthyHair shows you how to test your hair for low, medium or high porosity.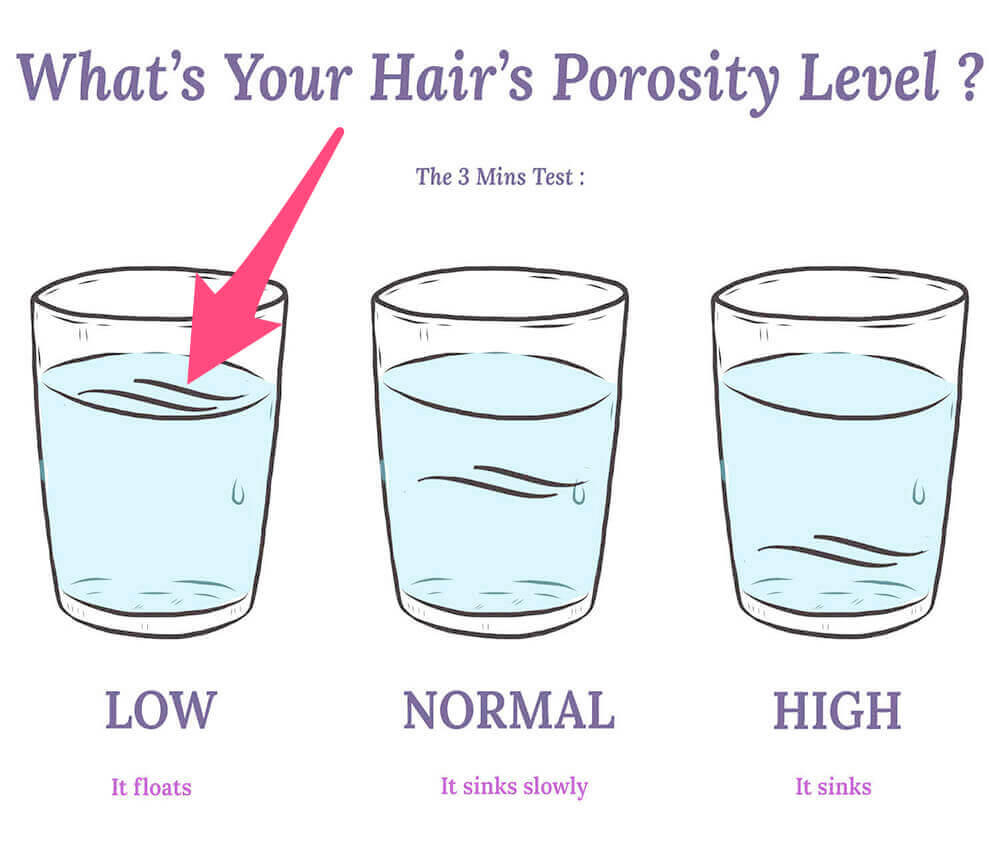 Hair Needs
Another factor to consider before investing in oils for natural hair is the immediate needs of your hair. Do you need natural hair oils for growth? Do you want to add volume? Or perhaps you have dry scalp?
Related: Review Of Shea Moisture Make It Last Wash N Go Curl Primer
Knowing your hair needs make the shopping process less daunting as it's easier to narrow down your search for the best oils for natural hair to a few good options. 
The 10 Best Oils For Natural Hair
Now that you've established your hair porosity and needs, its time to explore the 10 best oils for natural hair. Especially for curly, coily and kinky hair types.
Super lightweight
Smooths and shines hair
Non-greasy formula
Reduces frizz, split ends and breakage
Alcohol free, Sulfate-free, Paraben-free, Gluten-free and Cruelty-free
Can be applied to wet and dry hair
A little bit goes a long way
Perfect for all hair types including color, chemically treated, wigs and extensions
Relieves dry scalp
Multi-purpose; can be used for hair, nails and skin
Softens, shines and invigorates
Doesn't clog pores
A little bit goes a long way
Blended with carrier and essential oils
Great for use on hair types 1a-4c
Perfect for protective styling
Tames out-of-control strands
Removes frizz and flyaways
Helps protect hair against humidity
Unique oil blend nourishes and smooths strands with each use
Perfect for hair of all types and textures
Moisturizes and revitalizes to promote healthy hair growth
Controls frizz and add healthy shine to hair
Packed with vitamin E to protect hair 
Moisturizes and nourishes to help hydrate dry hair
Can be used as a hair serum, hair oil treatment, anti frizz serum or face and body oil
Doesn't contain sulfates, parabens, phthalates, mineral oil or petrolatum
Adds shine and condition your hair throughout the day
Leaves hair soft and manageable while adding strength to help avoid snaps and breakage
Created for naturally curly, coiled, kinky, or loose hair
Lightweight and smells amazing
Conditions and smooths and polishes hair
Created for dry, damaged or color-treated hair
Prevents dry, frizzy, fly-away ends and breakage
Doesn't contain Sulfates or Parabens
Does not build up
A few drops goes a long way
Maximizes the growth potential of curly, coily and kinky hair
Tames frizzies
Restores damaged or chemically processed hair 
Promotes healthy, shiny hair by strengthening and conditioning hair, increasing its resistance to breakage
Doesn't contain sulfates, parabens, phthalates, propylene glycol, mineral oil or petroleum and no animal testing
A little bit goes a long way
Works great for all hair types
Helps calm frizz & tame flyaways
Revives & repairs dry, coarse hair 
Ideal for medium to coarse-textures and medium to high volume hair types
Adds luster, shine and softness
Has a tangerine and warm vanilla scent that leaves hair smelling great
Free from parabens and sulfates
Promotes a healthy look and feel
Non-greasy and fast-absorbing
Conditions, smooths frizz and flyaways
Detangles, and boosts shine 
Can be applied on wet or dry hair
Speeds up blow-drying time
A little bit goes a long way
Free of sulfates and paragons
Perfect for all hair types: curly, wavy, curly and coily hair
Seal and lock in moisture which helps reduce excessive shedding and breakage
Protects and nourishes the hair
Formulated for all hair types
Heals dry, itchy scalp
A little bit goes a long way
Can be applied on both wet and dry hair
Smells like mint and almond
Made with natural and organic ingredients. Doesn't contain any harmful chemicals or preservatives
Best Oils For Natural Hair – FAQs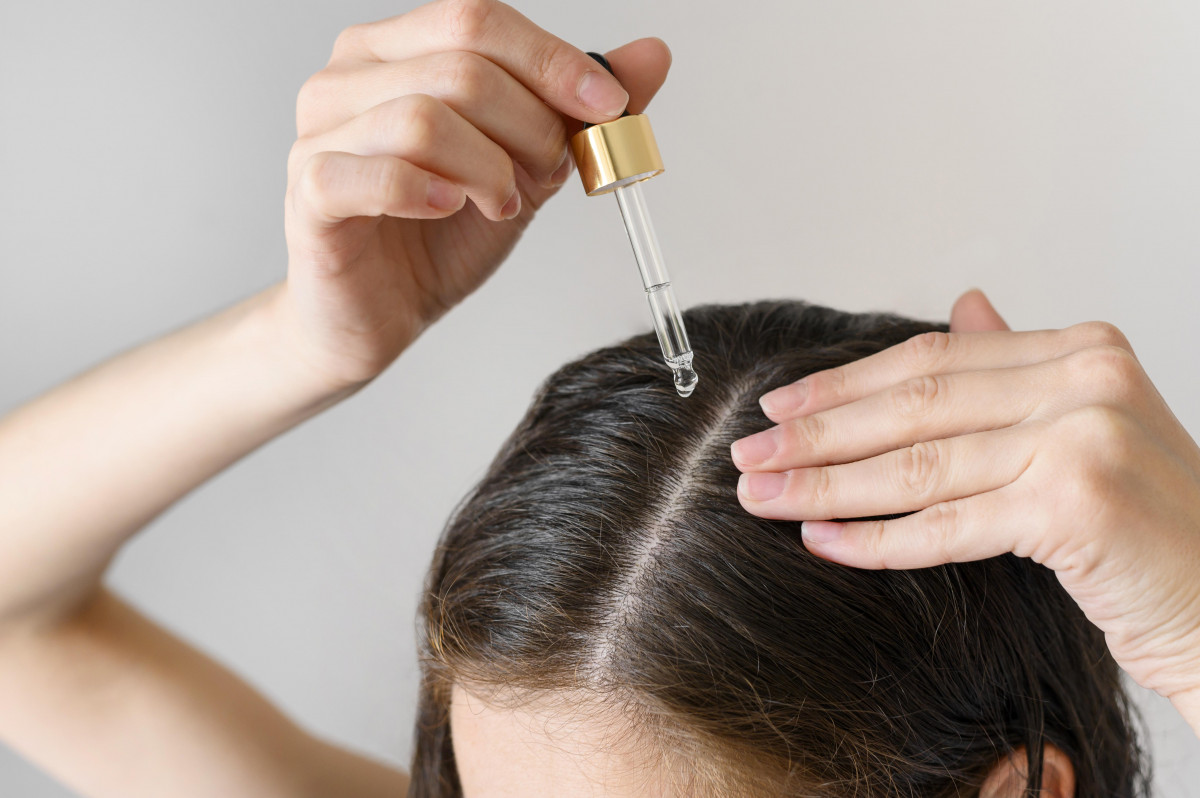 Wrapping Up The Best Oils For Natural Hair
When it comes to finding the right oils for natural hair, the choices become easier after you have first identified your hair needs/goals followed by your hair probity level.
However, our top pick for the best oil for natural hair for everyday use goes to One N Only Argan Oil.
0