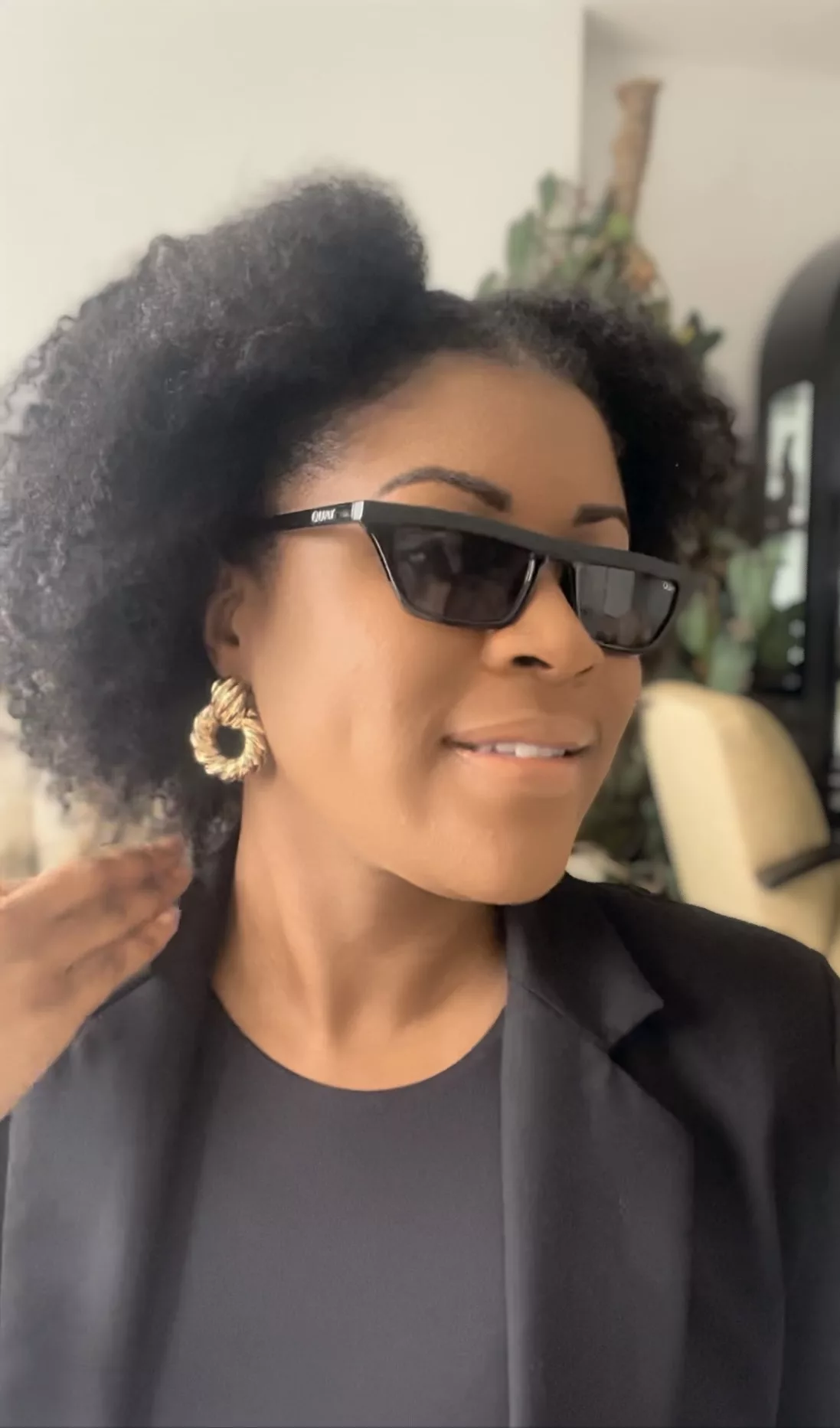 The Ultimate Shein Jewelry Review: Quality, Price and Shipping Time
If you're on the hunt for affordable jewelry options, you may have come across Shein's collection. But is it worth the price?
We've reviewed Shein's jewelry to give you an idea of the quality, price, and shipping time, so you can make an informed decision before making a purchase.
I was excited to try it out and see if it could live up to my expectations.
We are a participant in various affiliate marketing programs and may earn a commission for any purchases made through these links at no extra cost to you. Read full disclosure here.
Jewelry has always been a source of joy for me. The right pieces can transform any outfit and make you feel confident and beautiful.
It is more than just an accessory. It's a way to express yourself and add a little sparkle to your day.
For me, wearing jewelry is like putting on a smile – it instantly lifts my mood and makes me feel more put together.
That's why I love trying out new jewelry brands and styles, and why I was eager to give Shein a try.
Read on for my honest opinion and Shein jewelry review!
Does Shein Sell Jewellery?
Introduction to Shein's Jewelry Collection
Shein is a popular online retailer that offers a wide range of affordable clothing, accessories, and jewelry.
Their jewelry collection includes everything from dainty pieces, statement necklaces to delicate earrings, bracelets, or rings, all at prices that won't break the bank.
But with so many options available, it can be hard to know if the quality and shipping time are worth it.
That's why we've put together this Shein jewelry review to help you make an informed decision before adding Shein's jewelry to your collection.
A Wide Range of Styles & Trends
One of the things I love about Shein is the range of styles available.
Whether you're looking for something classic and timeless, or a more trendy piece, you're sure to find it here.
The website is constantly updating with new arrivals, so there's always something fresh and exciting to discover.
It also features collections inspired by current trends, such as boho chic and minimalist styles, so you're sure to find something that catches your eye.
Quality of Shein's Jewelry
The quality of Shein's jewelry varies depending on the specific item.
Some pieces are made with higher quality materials and craftsmanship, while others may feel cheap or flimsy.
It's important to read reviews and look at customer photos before making a purchase to get a better idea of the quality.
Overall, while Shein's jewelry may not be the highest quality, it is still a great option for affordable and trendy pieces.
Shein Earrings Review
My Favorite Shein Jewelry Pieces
While I loved all of the pieces I ordered from Shein, there were a few that stood out as favorites.
The Rectangle and Disc Charm Layered Necklace, the Rhinestone Heart Charm Necklace, the Geometric Cuff Bangle and the Textured Round Earrings.
Shop Shein Jewelry

Cubic Zirconia Decor Chain Design Drop Earrings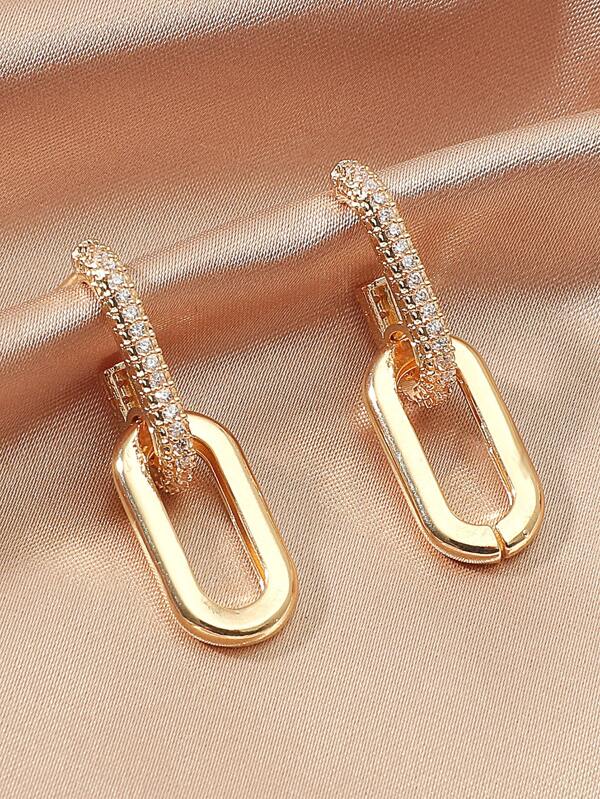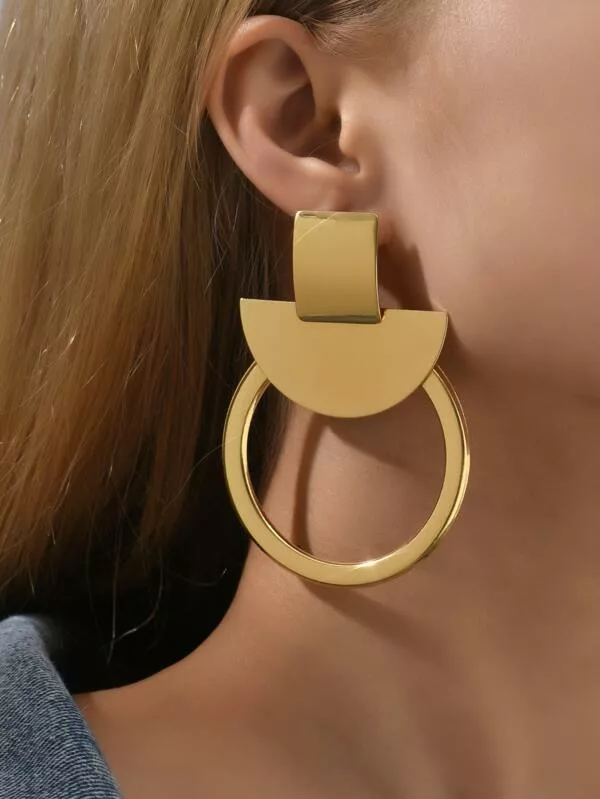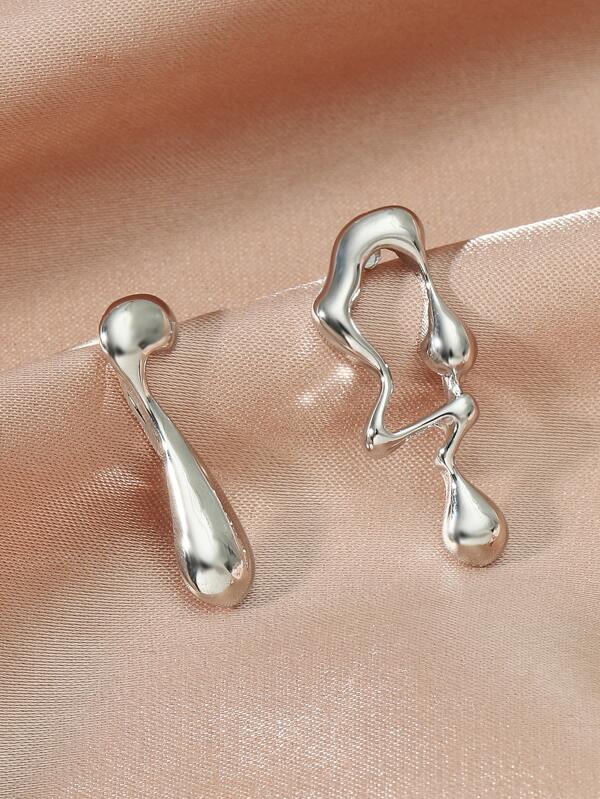 4pcs Rhinestone Decor Stud Earring & 2pcs Ear Cuff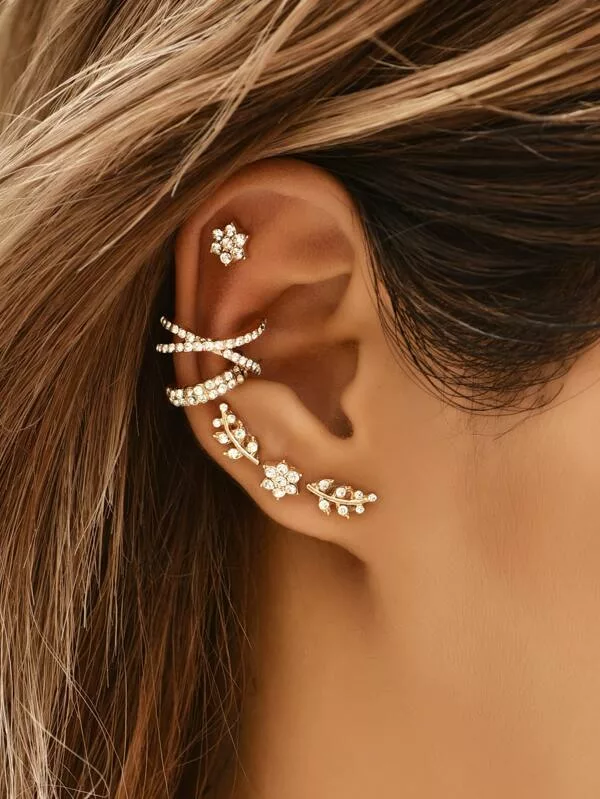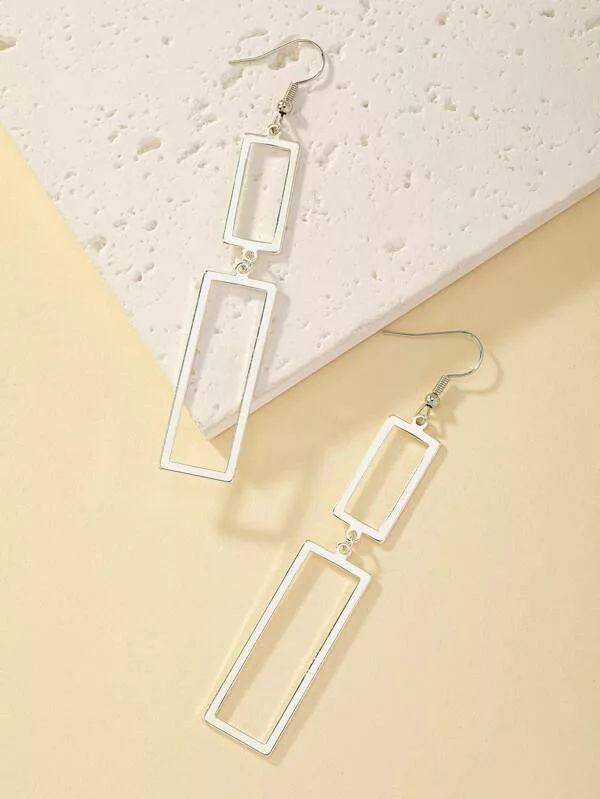 Cross Drop Earrings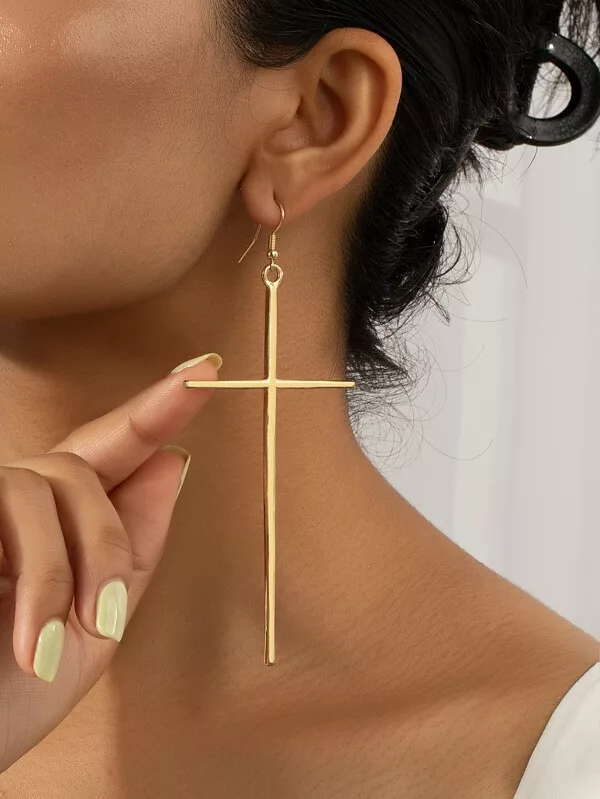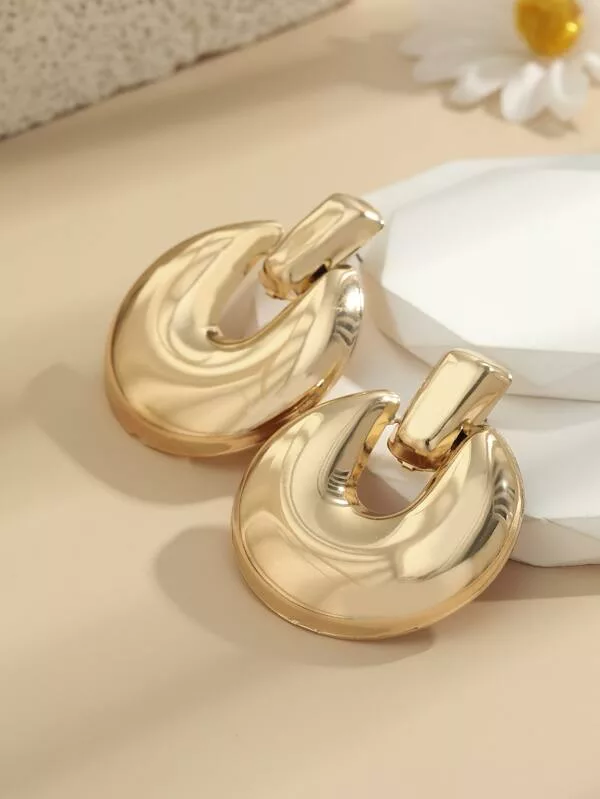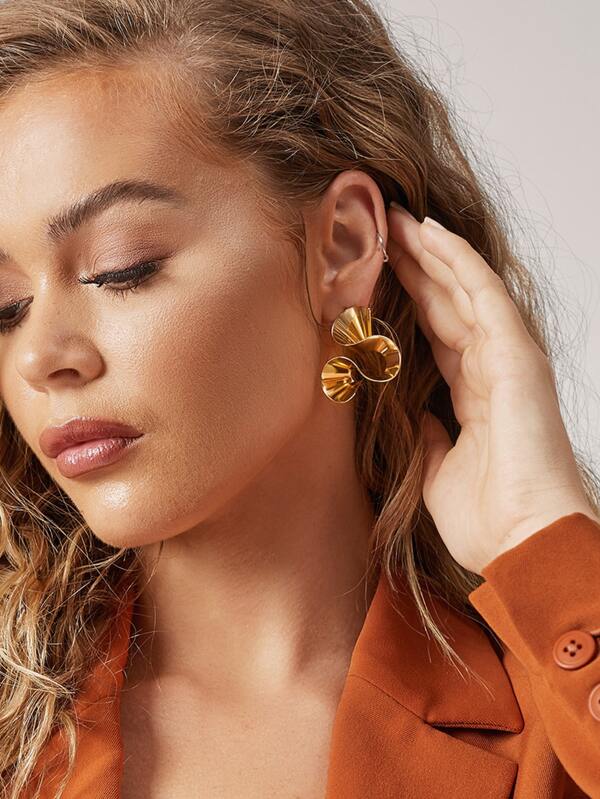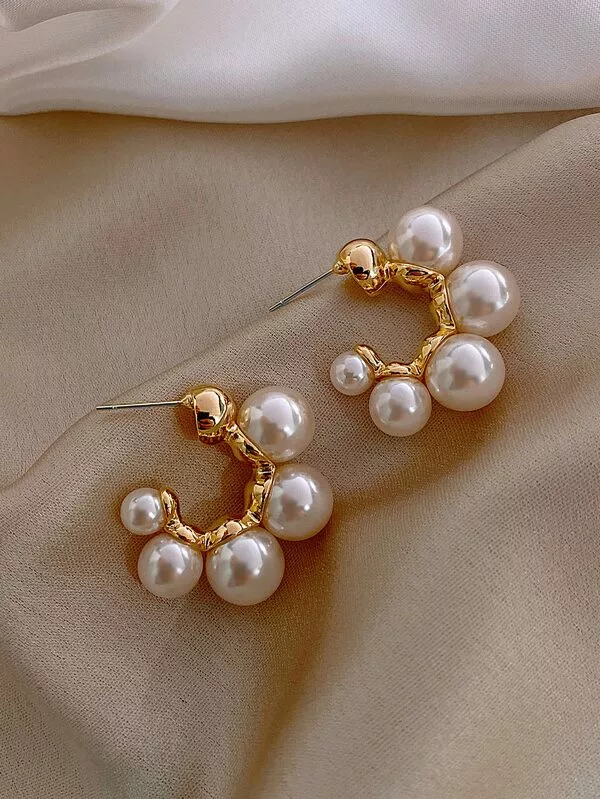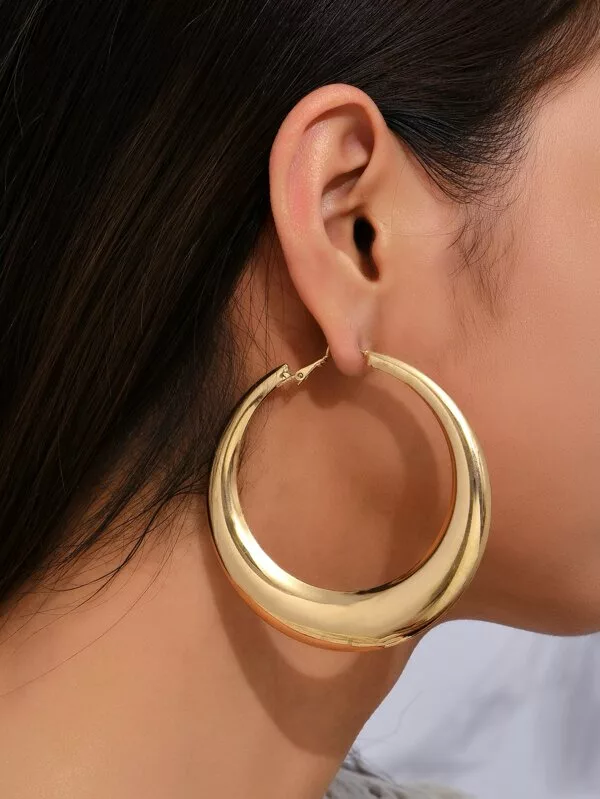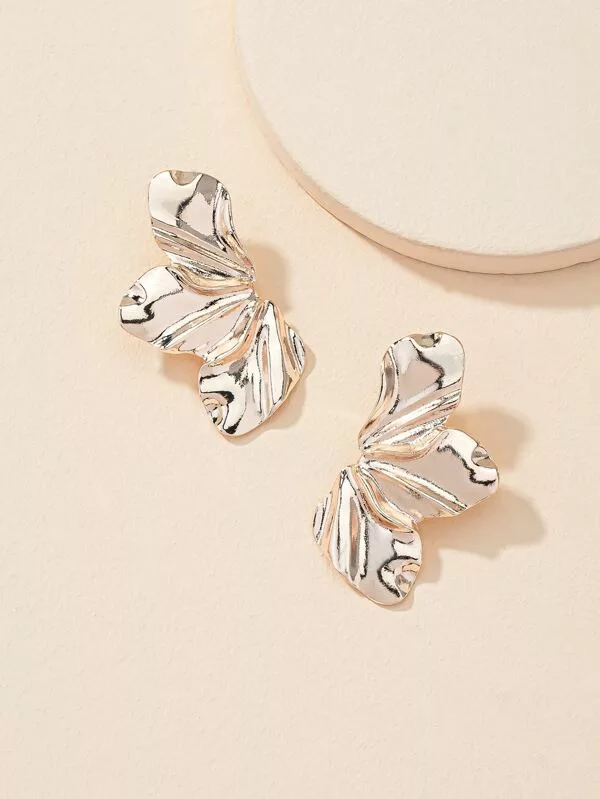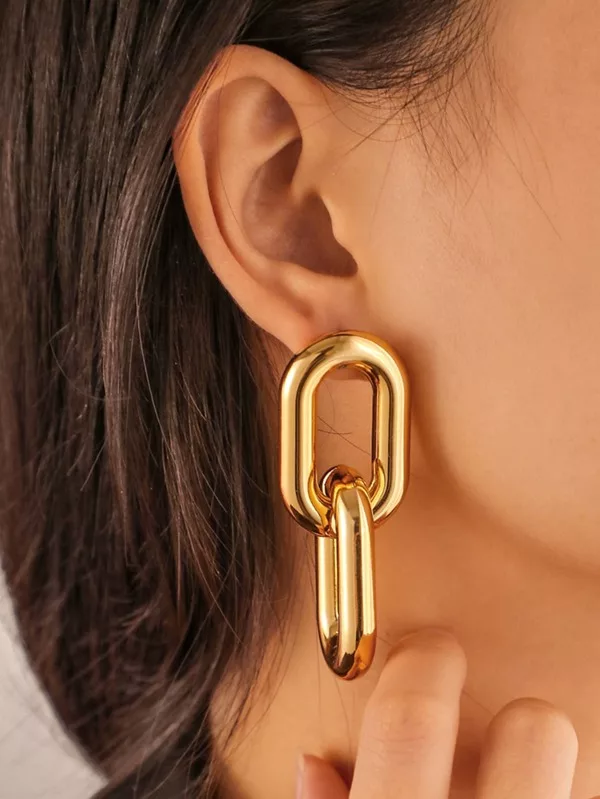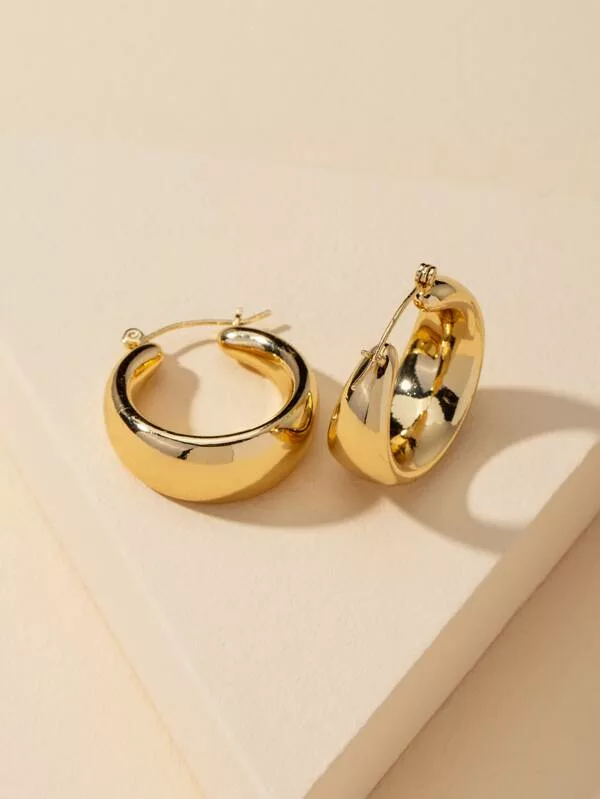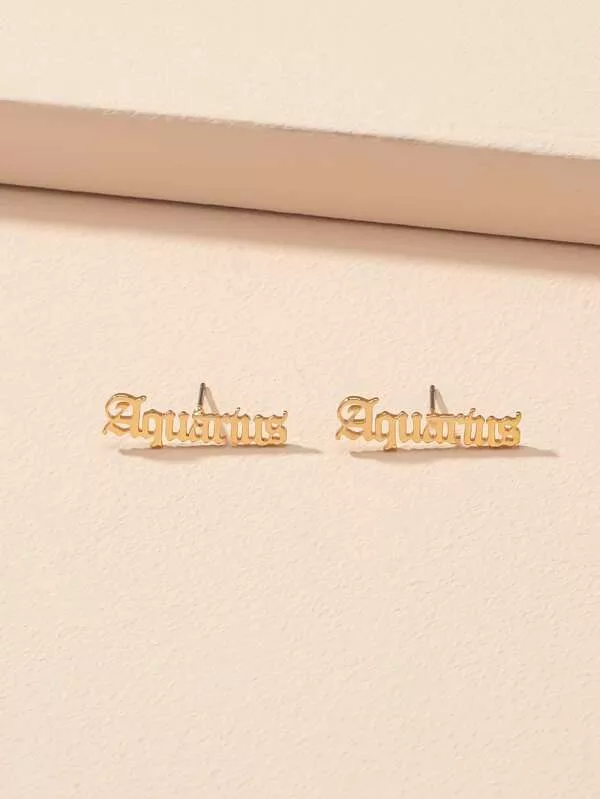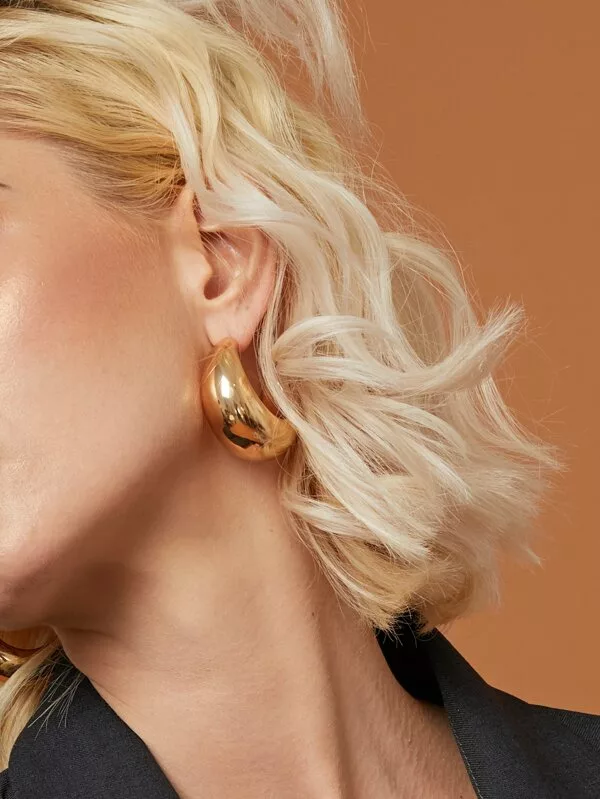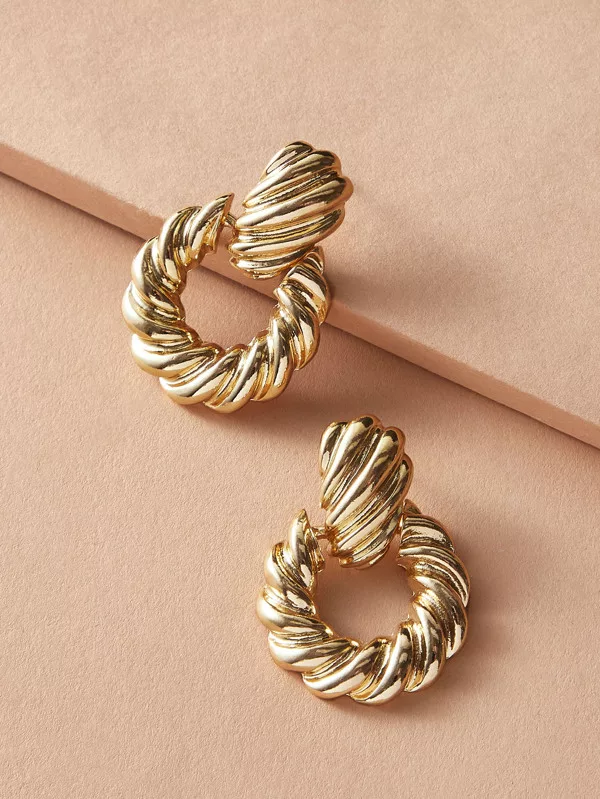 Shein Necklaces Review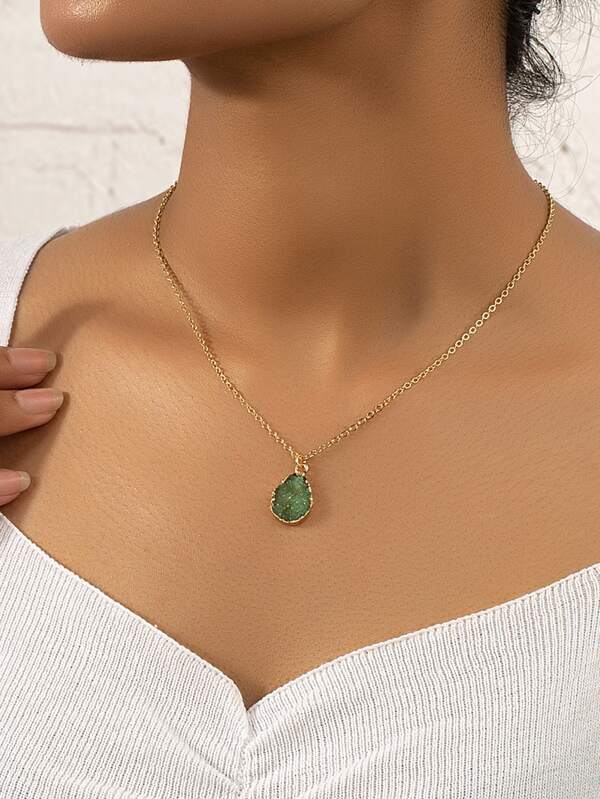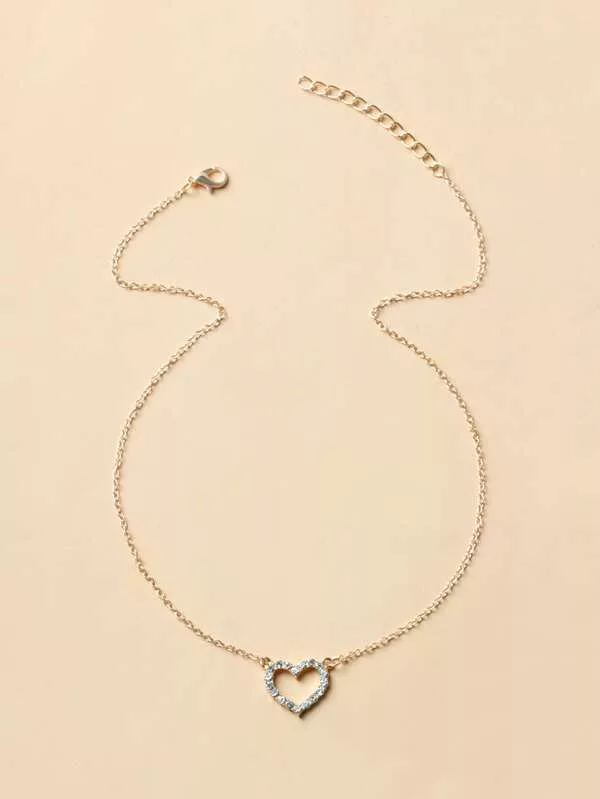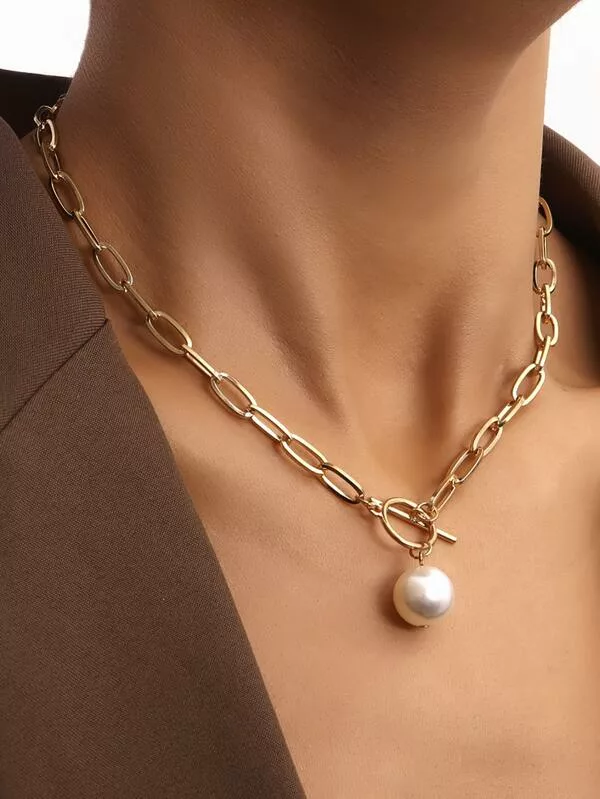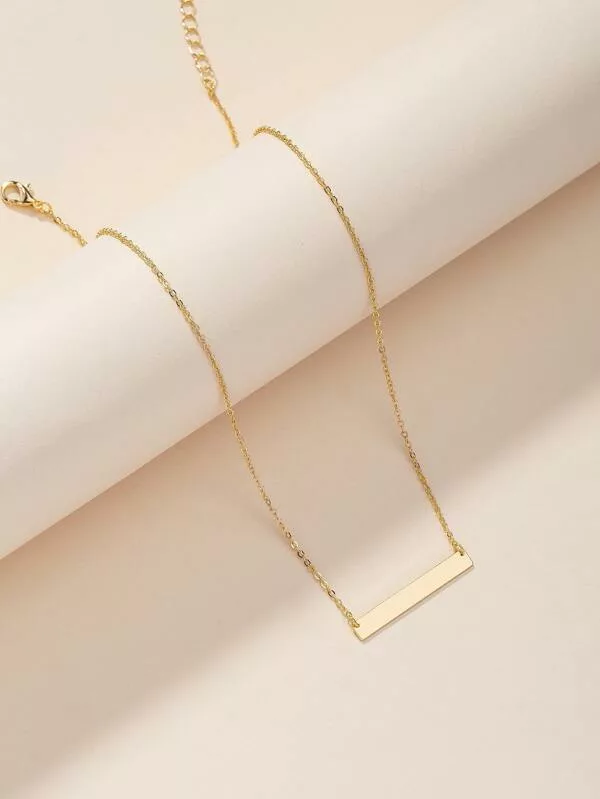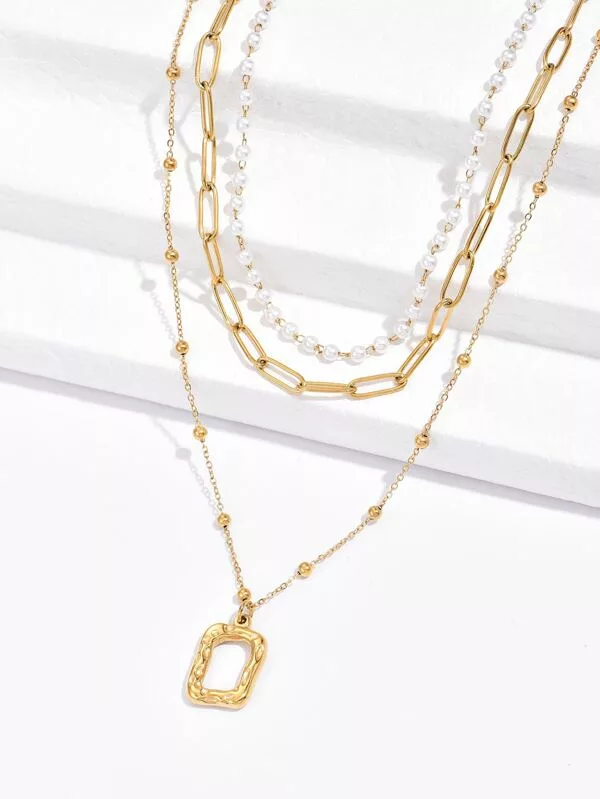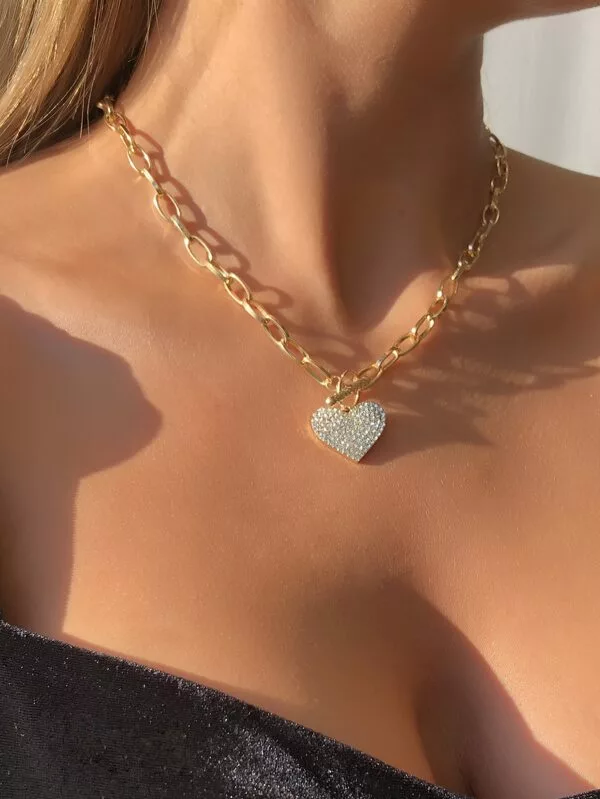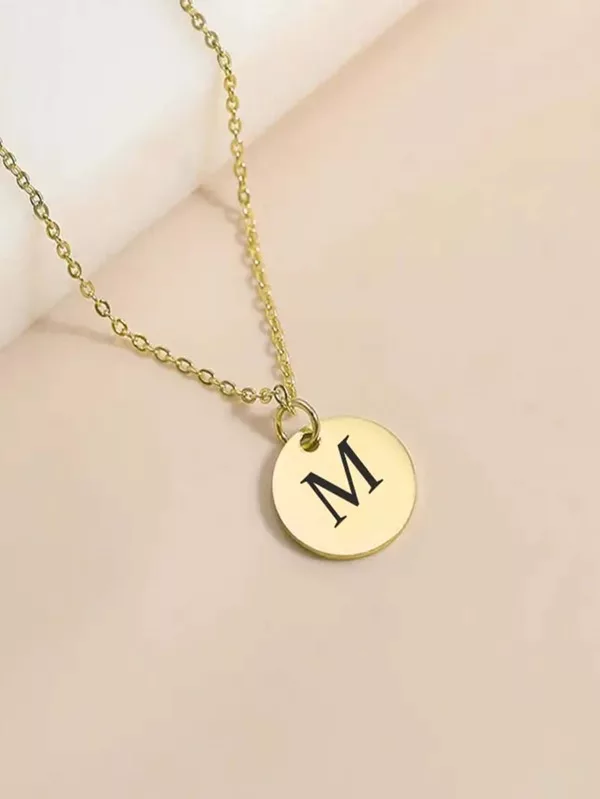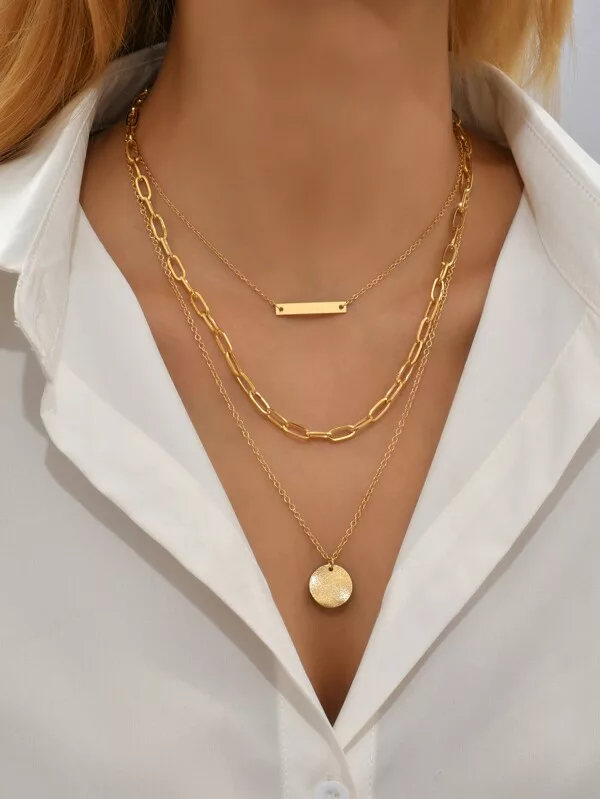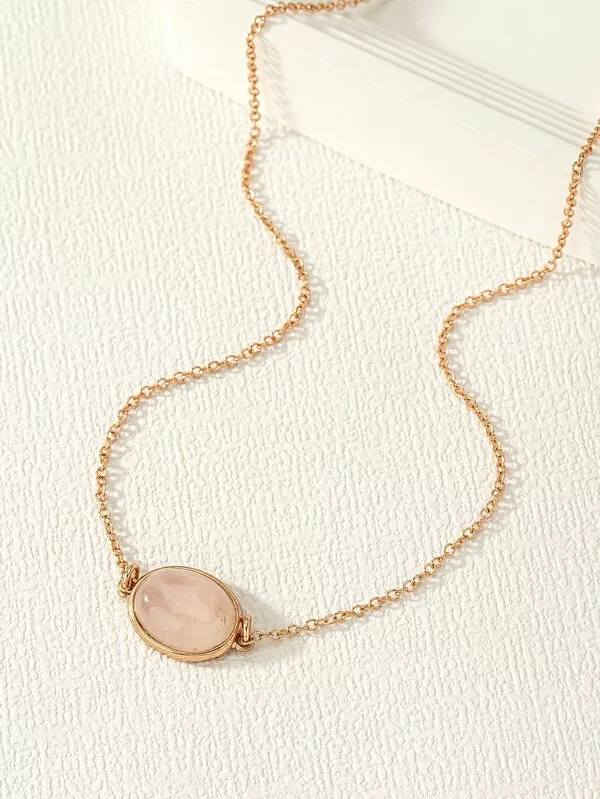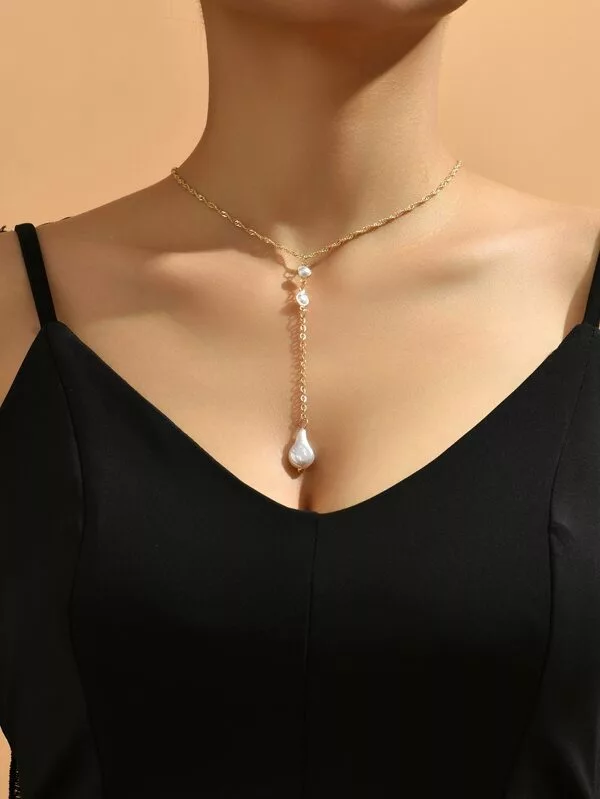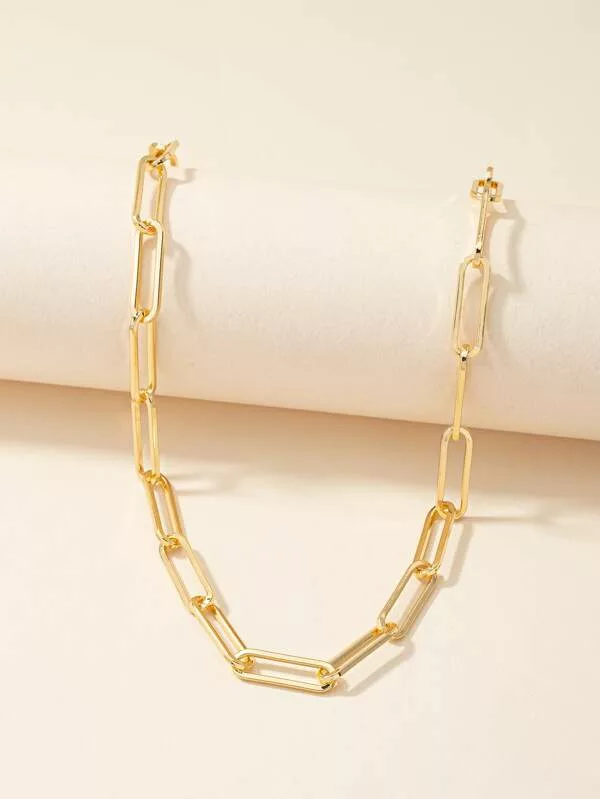 Cubic Zirconia & Disc Charm OT Buckle Necklace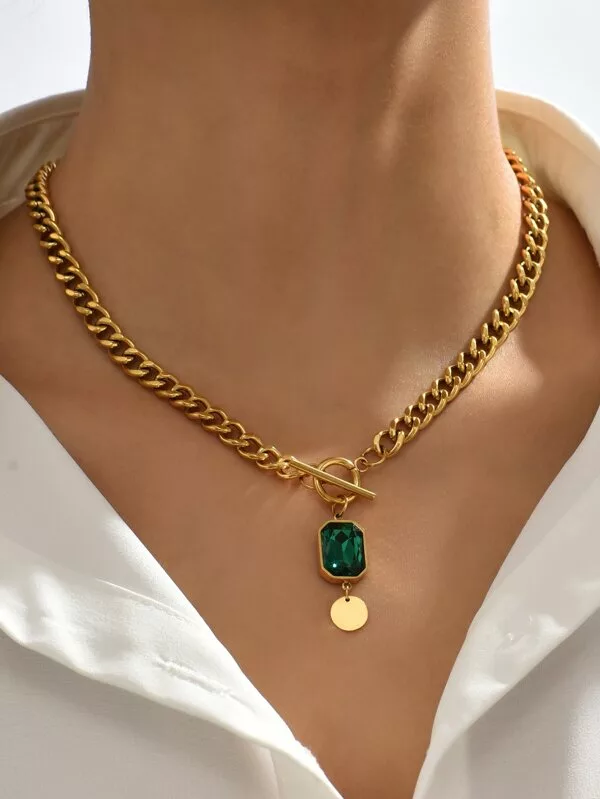 Shein Bracelets and Bangles Review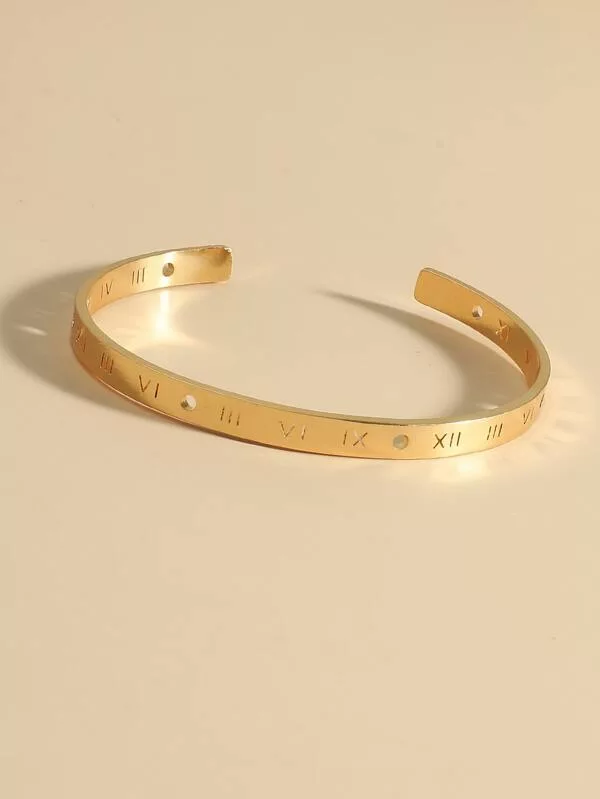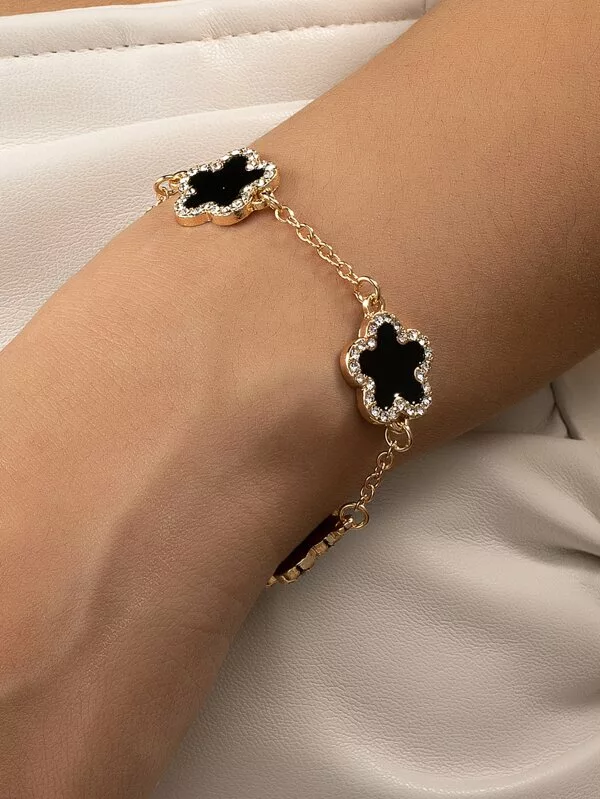 Rhinestone Butterfly & Heart Charm Bead Decor Bangle – Pandora Lookalike Bangle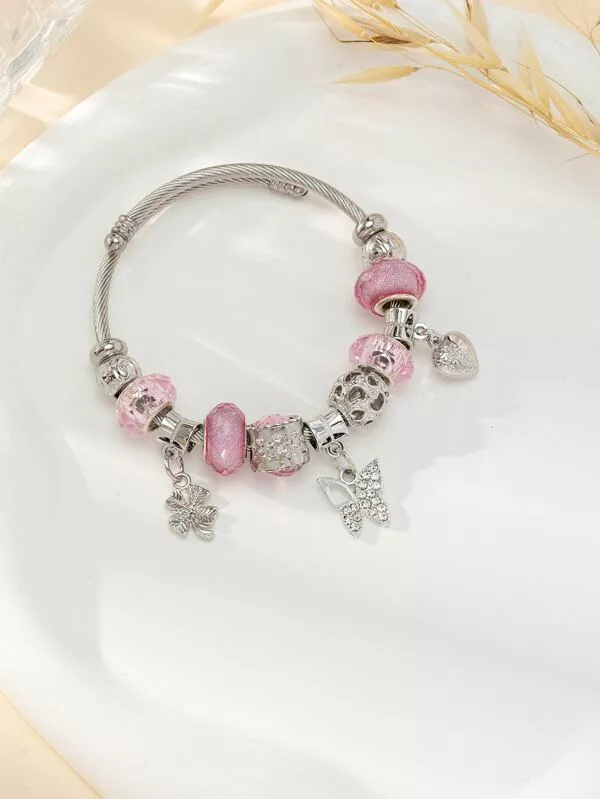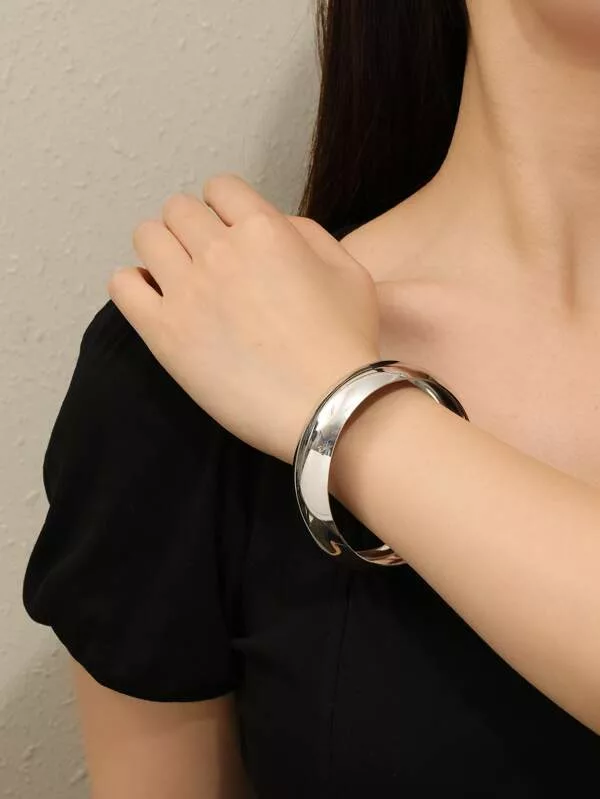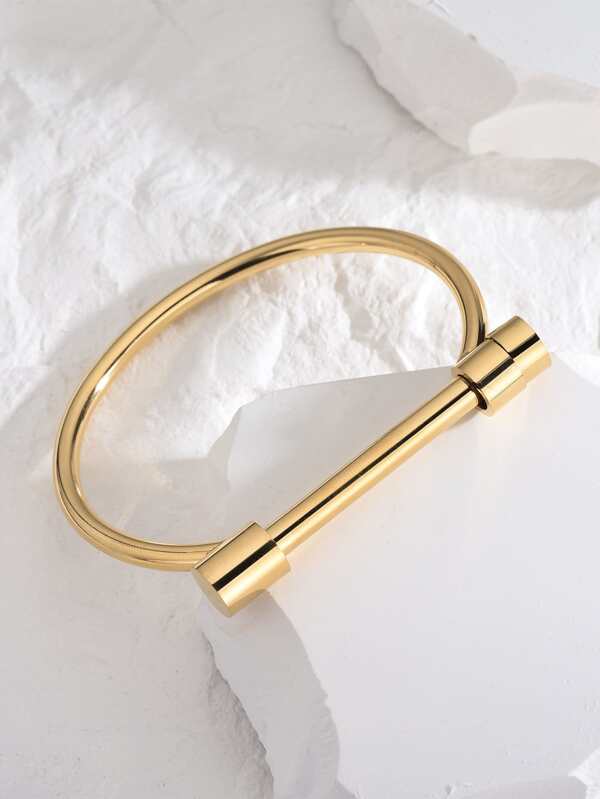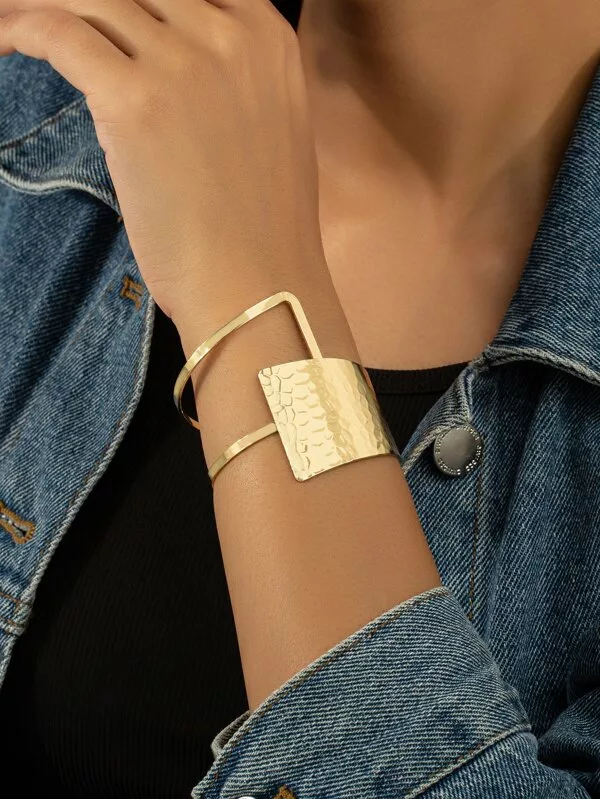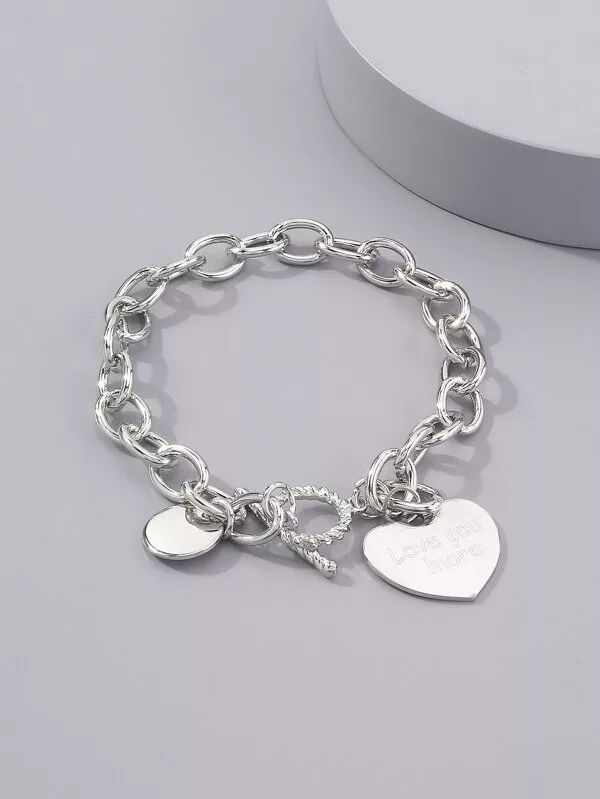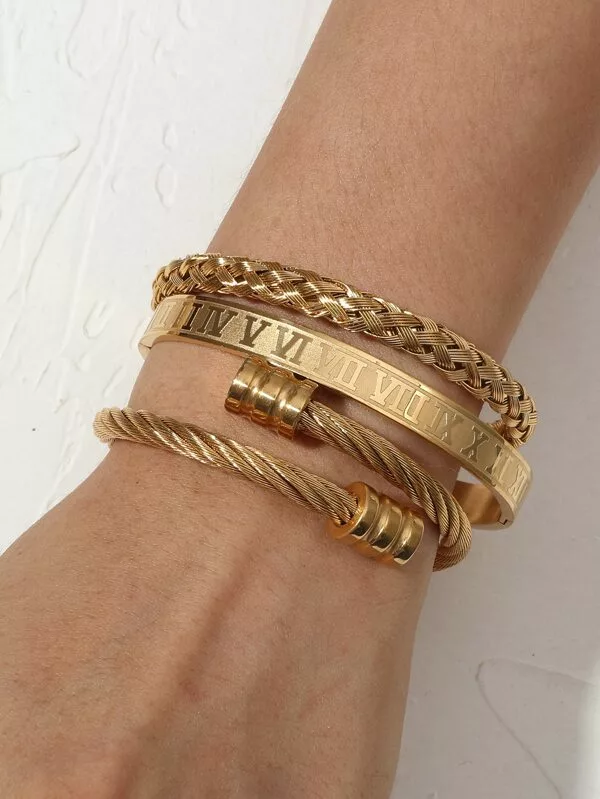 2pcs Rectangle Decor Bracelet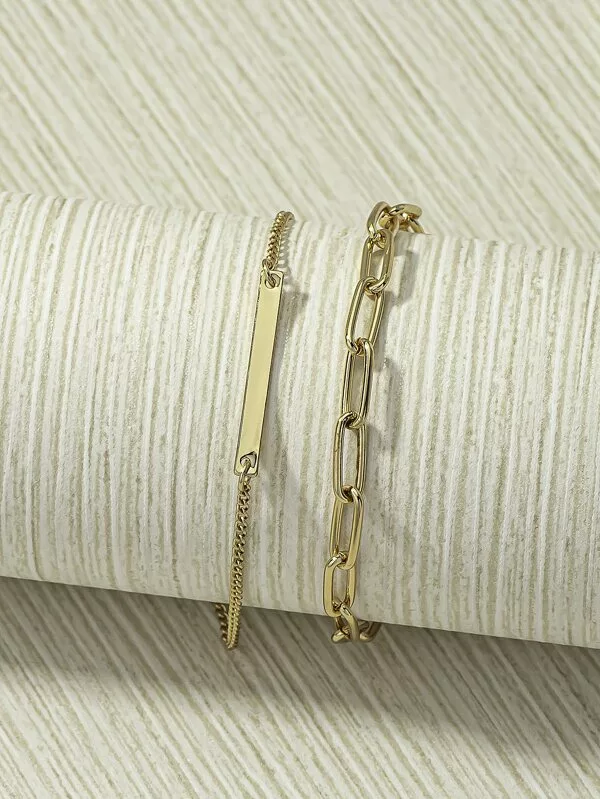 Geometric Link Chunky Bracelet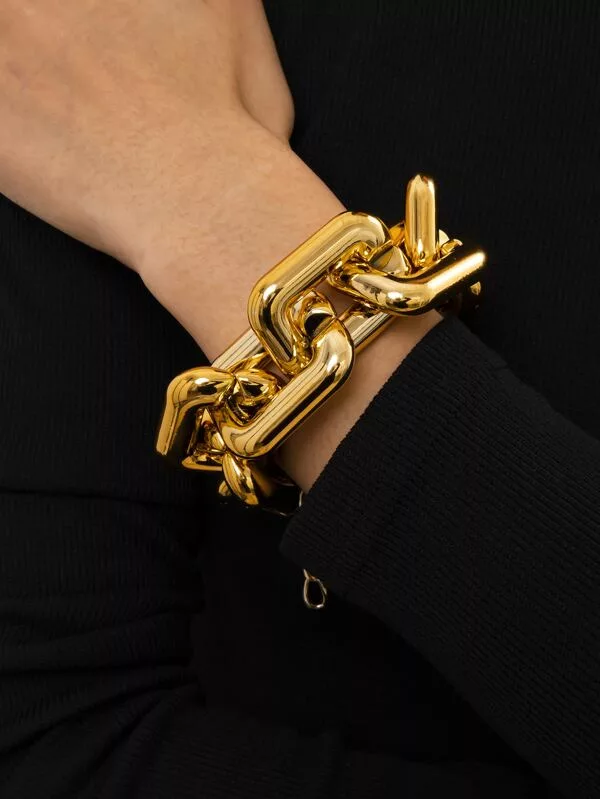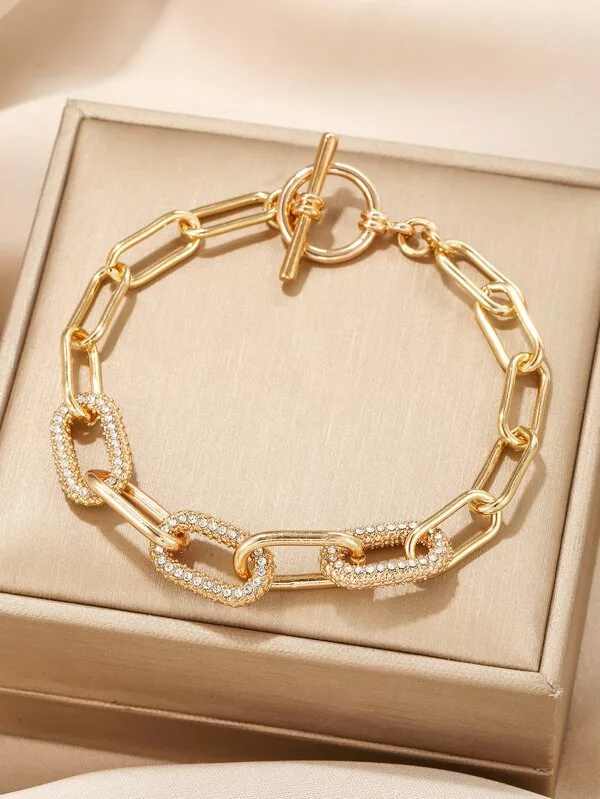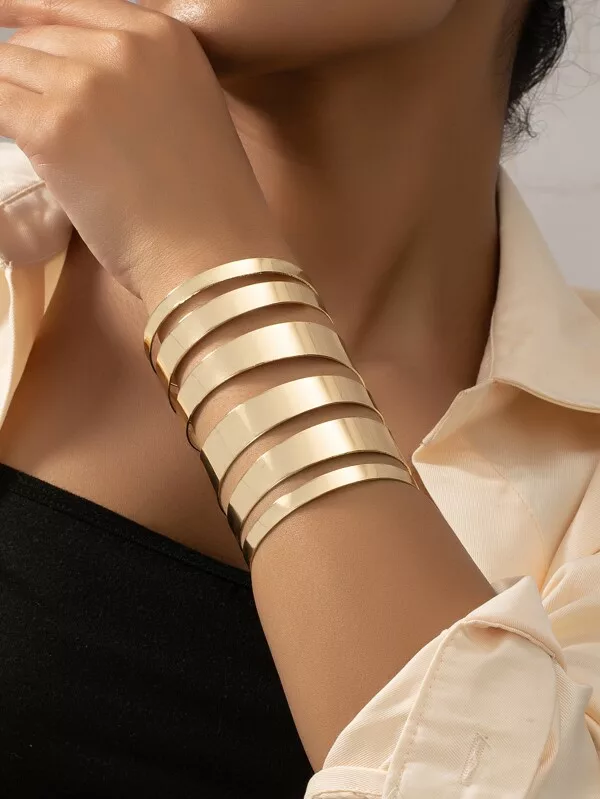 Shein Rings Review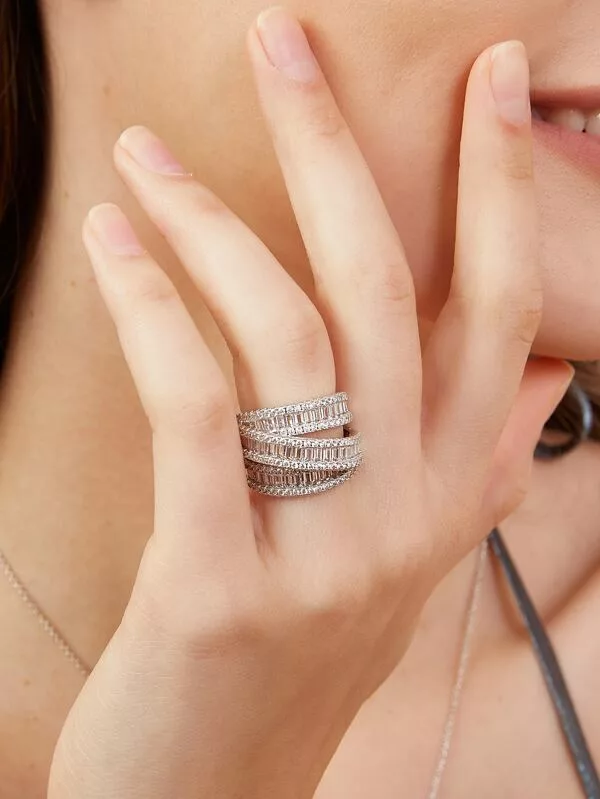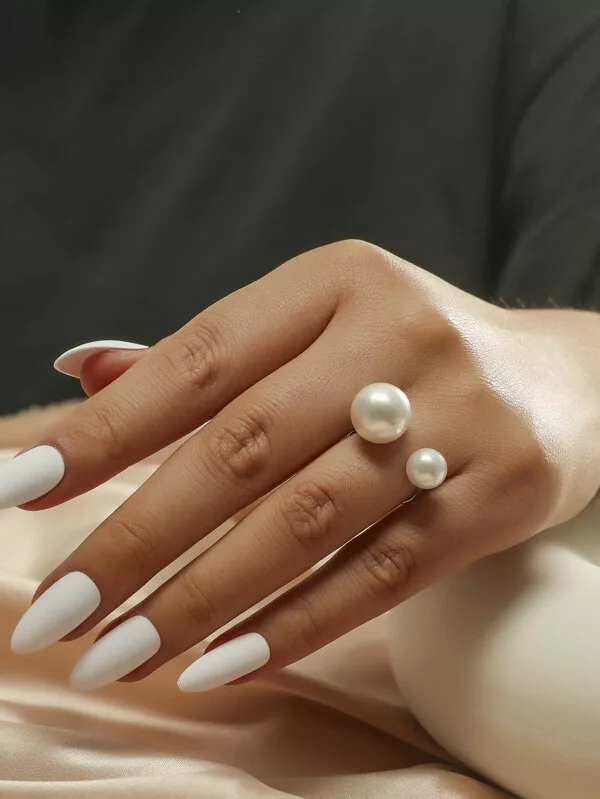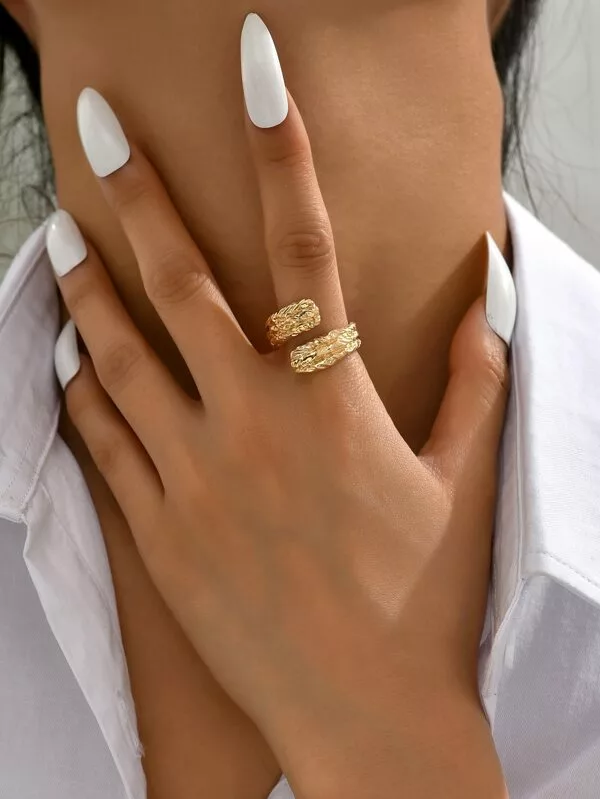 Faux Pearl Decor Ring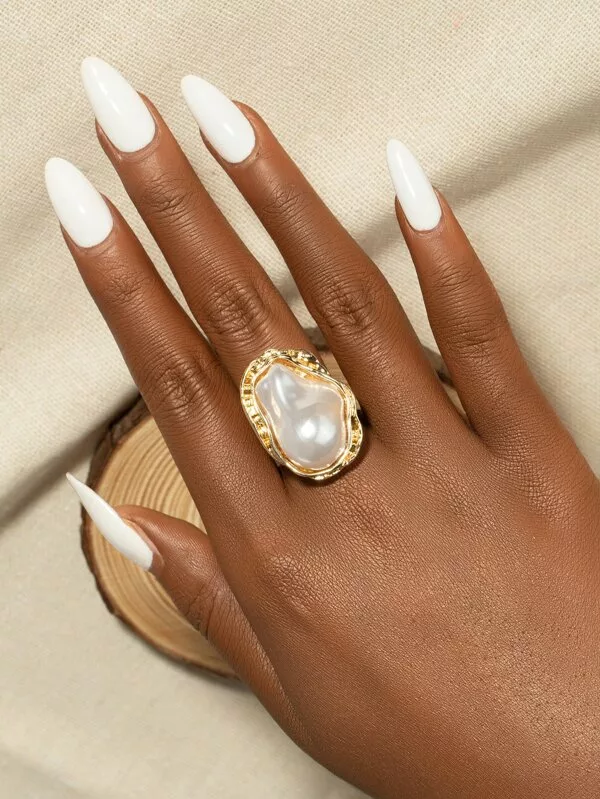 Shein Jewelry Review FAQs
Does Shein Jewelry Turn Green?
No. Shein Jewelry does not turn green. Their metal jewelry pieces are made of high quality stainless steel in yellow gold, rose gold or white gold.
Why Is Shein Jewelry So Cheap?
Shein jewelry is relatively cheap in comparison to US retailers because they are based in China where the cost of labour is low.
Also, taking into consideration the foreign currency exchange rate from US dollars to Chinese Renminbi and vice versa.
Does Shein Jewelry Rust?
No. Shein jewelry does not rust. Most of their jewelry pieces are made of high quality stainless steel in yellow gold, rose gold or white gold.
How Do I Keep My Shein Jewelry From Tarnishing?
To keep your Shein jewelry from tarnishing you should take proper care of it.
Refer to the section later in this post on how to properly care for your Shein jewelry.
How Long Does Shein Jewelry Last?
Shein jewelry can last up to years depending on how often you use them and how well you maintain them.
Is Shein Jewelry Real Gold? What Is Shein Jewelry Made Out Of?
Shein jewelry are not real gold however, they do carry 925 sterling silver that may sometimes be gold-plated.
Most of their jewelry are made of metal and stainless steel. Some also contain faux pearls, rhinestones and cubic zirconia.
Can You Return Jewelry At Shein?
No. You can not return jewelry to Shein.
The following items also cannot be returned or exchanged: bodysuits, lingerie, underwear, accessories, cosmetics and pet products.
Price comparison with other jewelry brands
When it comes to price, Shein's jewelry is definitely on the more affordable end of the spectrum.
Compared to other popular jewelry brands like Kendra Scott or BaubleBar, Shein's prices are significantly lower.
However, it's important to keep in mind that the quality may not be as high as these other brands.
If you're looking for high-quality, investment pieces, it may be worth spending more money on a brand like Kendra Scott.
But if you're looking for trendy, affordable options, Shein is a great choice.
Affordable Shein Jewelry for Every Budget
One of the biggest draws of Shein is the affordability of their jewelry.
You can find stylish pieces for as little as a few dollars, making it easy to try out new styles without breaking the bank.
Plus, with frequent sales and promotions, you can score even better deals on your favorite pieces.
The Perfect Accessory for Every Outfit
One of the best things about jewelry is how it can elevate any outfit.
Whether you're dressing up for a special occasion or just running errands, adding a piece of jewelry can make you feel more put together and polished.
Shein's collection of affordable jewelry makes it easy to experiment with different styles and find the perfect accessory for any occasion.
Quality that Surpasses Expectations
Despite the low price point, I was impressed by the quality of the jewelry I received from Shein.
The pieces were well-made and sturdy, with no signs of wear or tear.
I also appreciated the use of hypoallergenic materials for sensitive skin.
Shipping time and Delivery options
Shein offers a variety of shipping options, including standard shipping and express shipping.
Standard shipping to the US typically takes around 7-10 business days, while express shipping takes around 5-7 business days.
If you need your jewelry quickly, express shipping is the fastest option.
It's important to note that shipping times may vary depending on your location and any potential delays in customs.
Shein also offers free standard shipping on orders over a certain amount, which is a great perk for those looking to save on shipping costs.
How to Care for Your Shein Jewelry
To keep your Shein jewelry looking its best, it's important to care for it properly.
Avoid excessive sweat, contact with chemicals, wearing your jewelry in the shower, while sleeping or swimming, as exposure to water can cause damage.
Store your pieces in a jewelry box or pouch to prevent tangling or scratching.
Be sure to clean your jewelry regularly with a soft cloth and mild soap.
Why I Love Shein!
Overall, my experience with Shein was overwhelmingly positive.
I loved the range of styles available, the affordability of the pieces, and the quality that surpassed my expectations.
Whether you're a jewelry lover like me or just looking to try out some new styles, I highly recommend checking out Shein's jewelry collection.
Is Shein Jewelry Worth It?
My Overall Shein Jewelry Review and Recommendation
Overall, Shein's jewelry collection offers a great balance of quality and affordability.
While some pieces may not be as durable as higher-end jewelry brands, they are still stylish and trendy options for those on a budget.
Shipping times are reasonable, and the option for free standard shipping on larger orders is a nice bonus.
We recommend checking out Shein's jewelry collection for anyone looking for affordable and fashionable accessories.
Wrapping Up Shein Jewelry Review
If you're ready to add some sparkle to your life, try out Shein's amazing collection of affordable jewelry.
With styles for every occasion and budget, you're sure to find something you love. So go ahead, treat yourself to some jewelry joy – you deserve it!
Shop Editor's Picks

Shevy
Hi! I'm Shevy! I'm the Founder and Managing Editor of Travel Beauty Blog est. 2016. I am also the Founder of Shevy Studio Marketing Agency where I work with entrepreneurs and bloggers on SEO/Content Strategy, Web Design and Consultancy.