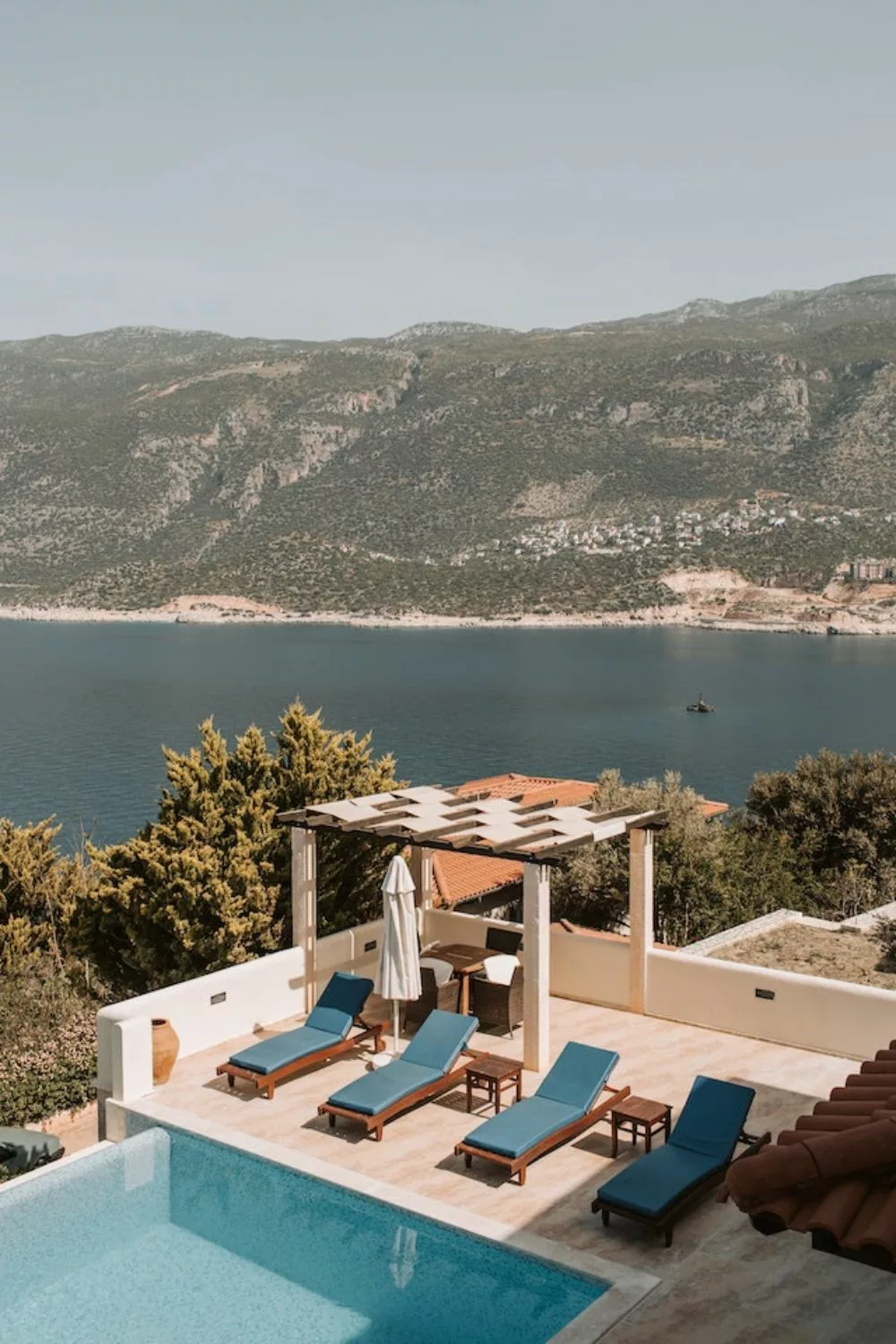 Family Summer Vacation Ideas 2023
Summer is the perfect time to take a break from the daily grind and enjoy some quality time with your family.
It is the perfect time for families to embark on unforgettable adventures and create lifelong memories together.
With school holidays and pleasant weather, it's an ideal opportunity to plan a summer vacation that will be cherished by every family member.
We are a participant in various affiliate marketing programs and may earn a commission for any purchases made through these links at no extra cost to you. Read full disclosure here.
If you're searching for inspiration, we've compiled a list of 10 incredible destination summer vacation ideas that cater to the diverse interests and preferences of families.
From beachside retreats to exciting theme parks and cultural wonders, these vacation destinations are sure to offer something for everyone, from beach lovers to adventure seekers.
The Top 10 Destination Summer Vacation Ideas For Families
1. Orlando, Florida – home to theme parks and attractions galore
Orlando, Florida is a top summer vacation destination for families, especially those with young children.
With world-renowned theme parks like Walt Disney World, Universal Studios, and SeaWorld, there's no shortage of fun and excitement.
Orlando also offers plenty of other attractions, such as the Kennedy Space Center, Gatorland, the Orlando Science Center, a range of water parks, golf courses, and entertainment options for endless fun.
Families can immerse themselves in thrilling rides, captivating shows, and magical experiences. 
Plus, the city has a variety of accommodations to fit any budget, from luxury resorts to budget-friendly hotels.
A summer vacation wouldn't be complete without a visit to the enchanting world of Orlando, Florida.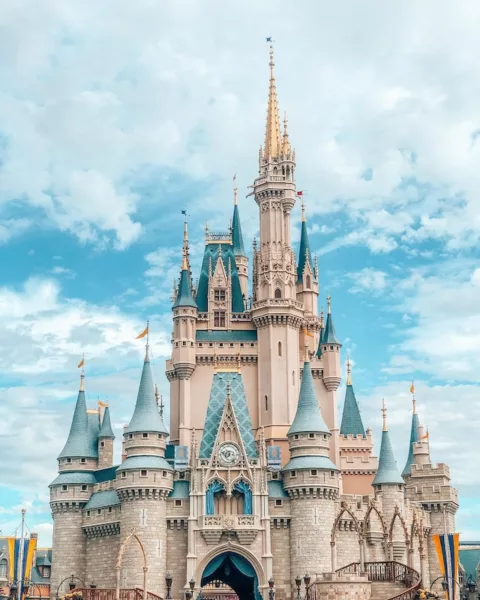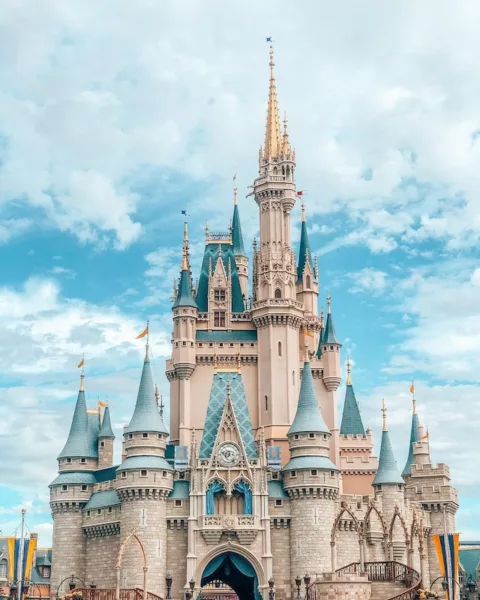 5 Fun Activities Families can do on vacation in Orlando, Florida
1. Visit theme parks: Walt Disney World, Universal Studios, SeaWorld, and Legoland. Families can spend days exploring the different parks and enjoying the rides, shows, and attractions.
2. Go to the beach: Although Orlando is not located directly on the coast, there are several beaches within a short drive, including Cocoa Beach and Daytona Beach. Families can enjoy swimming, sunbathing, and water sports.
3. Explore nature: Orlando has several nature reserves and parks, including the Wekiwa Springs State Park and the Harry P. Leu Gardens. Families can hike, bike, or kayak in these beautiful natural settings.
4. Visit museums and cultural attractions: Orlando has several museums and cultural attractions that are perfect for families, such as the Orlando Science Center, the Orlando Museum of Art, and the Charles Hosmer Morse Museum of American Art.
5. Shop and dine: Orlando has several shopping malls and outlets, as well as a wide variety of restaurants and cafes. Families can spend a day browsing the shops or trying out different types of cuisine.
2. Yellowstone National Park, USA – a natural wonderland with hiking, wildlife, and geysers
Yellowstone National Park is a top summer vacation destination for families who love the great outdoors.
With over 2 million acres of wilderness, the park offers endless opportunities for hiking, camping, and wildlife watching.
Visitors can also witness the famous Old Faithful geyser erupt, explore the colorful hot springs, and take a dip in the park's natural hot springs.
Plus, the park offers a variety of accommodations, from camping to lodges, to fit any family's needs.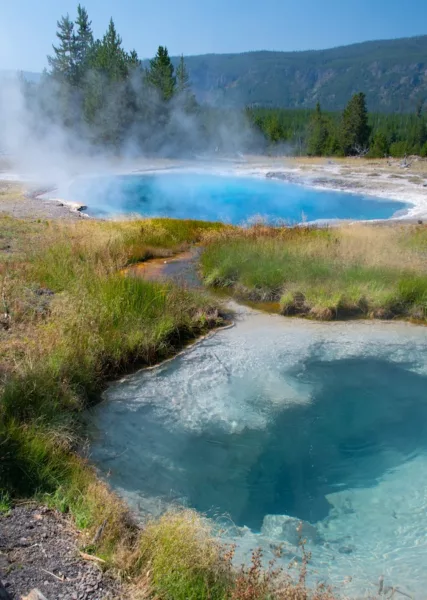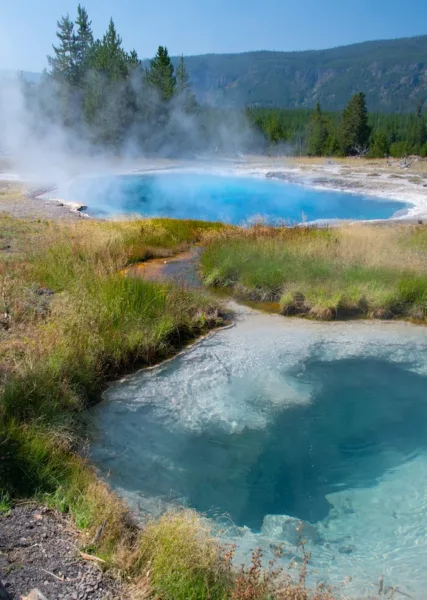 3. Hawaii – a Tropical Paradise
Escape to the mesmerizing islands of Hawaii, where turquoise waters, sandy beaches, and lush landscapes await.
Families can indulge in various activities such as snorkeling, surfing, and exploring volcanoes in Hawaii Volcanoes National Park.
Don't miss the chance to experience authentic Hawaiian culture through hula dances, luaus, and local cuisine.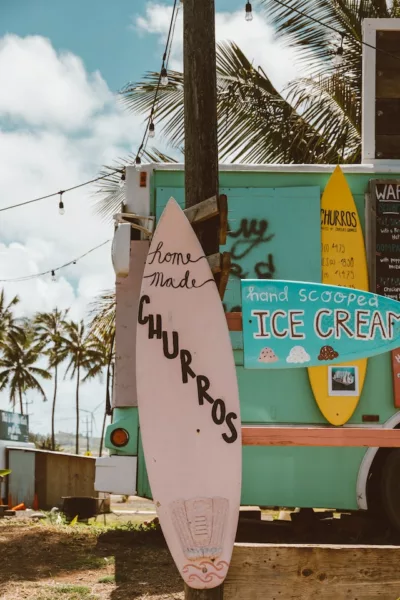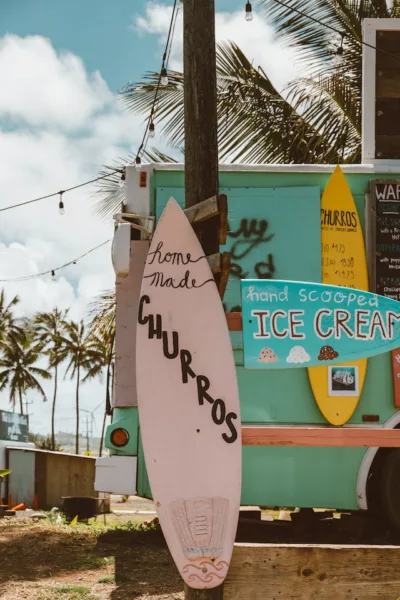 5 Fun Activities Families can do on vacation in Hawaii
1. Go to the beach: Hawaii is famous for its beautiful beaches, and there's no better way to spend a day than lounging on the sand, swimming in the ocean, and soaking up the sun.
2. Visit a volcano: Hawaii is home to some of the world's most active volcanoes, and exploring them is an unforgettable experience. Families can hike through lava fields, see steam vents, and even watch lava flows.
3. Take a snorkeling tour: With crystal-clear waters and an abundance of marine life, Hawaii is a snorkeler's paradise. Families can take a guided tour to see colorful fish, sea turtles, and even dolphins or whales.
4. Go on a waterfall hike: Hawaii is home to some of the most beautiful waterfalls in the world, and hiking to them is a fun and refreshing activity for families. Some popular waterfall hikes include Manoa Falls on Oahu and Wailua Falls on Kauai.
5. Attend a luau: A traditional Hawaiian luau is a festive and entertaining way to learn about the culture of the islands. Families can enjoy delicious food, music, and dance performances, and even try their hand at hula dancing themselves.
4. Washington, D.C. – history, museums, and monuments
Washington, D.C. is a great summer vacation destination for families who love history, museums, and monuments.
The city is home to some of the most iconic landmarks in the country, including the White House, Lincoln Memorial, and Washington Monument.
Families can also explore the Smithsonian museums, which offer free admission and a wide range of exhibits for all ages.
Plus, the city offers a variety of family-friendly accommodations and dining options to fit any budget.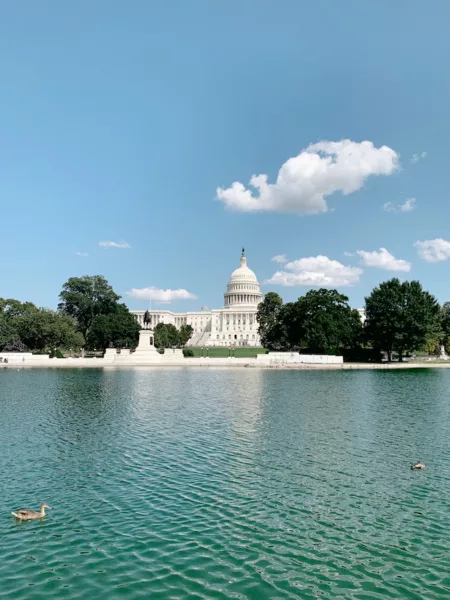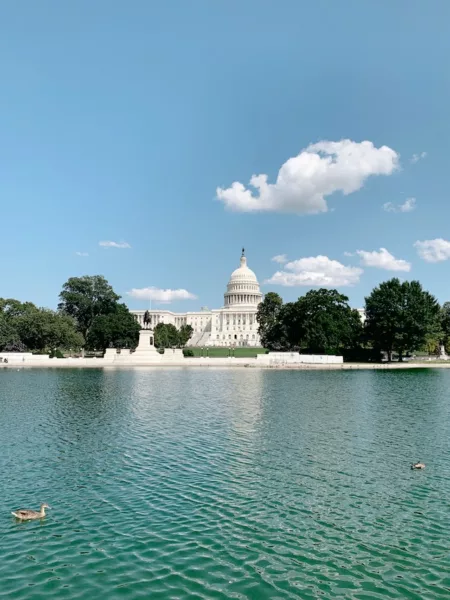 5 Fun Activities Families can do on vacation in Washington D.C.
1. Visit the National Mall: The National Mall is a vast park in the heart of Washington D.C. that is home to some of the most famous landmarks in the city, including the Washington Monument, Lincoln Memorial, and the White House.
2. Explore the Smithsonian Museums: Washington D.C. is home to 19 free Smithsonian museums, including the National Air and Space Museum, National Museum of American History, and National Museum of Natural History. These museums offer a fun and educational experience for the whole family.
3. Take a Tour of the U.S. Capitol: Families can take a guided tour of the U.S. Capitol and learn about the history and workings of the American government. The Capitol also has a visitors' center that offers interactive exhibits and educational programs.
4. Visit the National Zoo: The National Zoo is a part of the Smithsonian Institution and is home to over 2,000 animals from around the world. Families can see giant pandas, elephants, lions, and more at this popular attraction.
5. Take a Bike Tour: Families can rent bikes and explore Washington D.C. on two wheels. There are many bike rental companies in the city that offer guided tours of the National Mall, Georgetown, and other popular areas. This is a great way to get some exercise and see the sights.
5. Costa Rica – an Adventure Playground
For families seeking a blend of adventure and nature, Costa Rica is an ideal destination.
Discover the country's diverse wildlife while zip-lining through the rainforest, explore active volcanoes, and go white-water rafting in thrilling rivers.
Related: Top 15 Things To Do In Costa Rica In 72 Hours
With its commitment to eco-tourism, Costa Rica offers unique educational opportunities for kids and adults alike.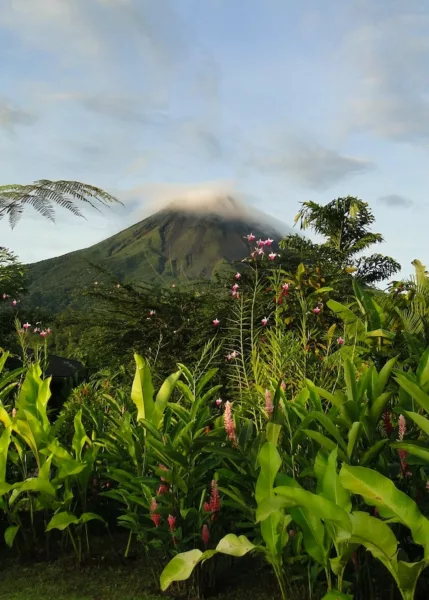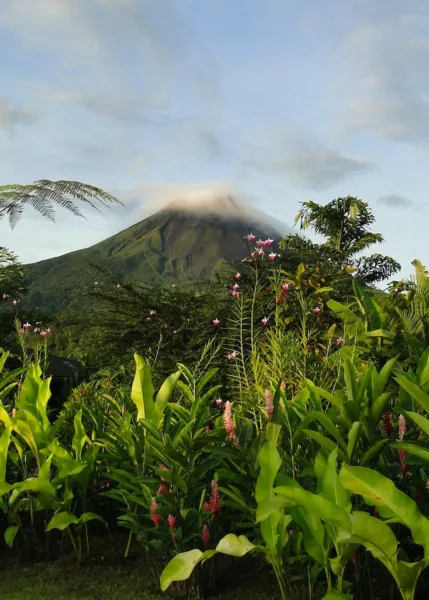 5 Fun Activities Families can do on vacation in Costa Rica
1. Beach Activities: Costa Rica is known for its beautiful beaches and families can indulge in various beach activities ranging from sunbathing, swimming, surfing, snorkeling, and even scuba diving.
2. Rainforest Tours: With over 25% of the country's landmass covered in rainforest, Costa Rica offers families an exciting opportunity to explore the lush jungles and observe exotic wildlife including monkeys, toucans, and sloths.
3. Volcano Exploration: Costa Rica is home to several active and dormant volcanoes. Families can take guided tours to visit these volcanic sites and even hike on some of them.
4. Adventure Sports: Costa Rica offers plenty of adventurous activities such as zip-lining, white-water rafting, kayaking, and horseback riding. These activities provide a thrilling experience for families while exploring the country.
5. Cultural Tours: Costa Rica is rich in cultural heritage and families can visit museums, galleries, and historical sites to learn more about the country's history, culture, and traditions. They can also interact with locals to get a first-hand experience of the Costa Rican way of life.
6. Rome, Italy – indulge in the Cultural Delights
Immerse your family in the rich history and vibrant culture of Rome, the Eternal City.
Explore iconic landmarks such as the Colosseum, Vatican City, and Trevi Fountain.
Discover ancient ruins, indulge in authentic Italian cuisine, and take leisurely strolls through picturesque neighborhoods.
With gelato in hand, your family will create memories that will last a lifetime.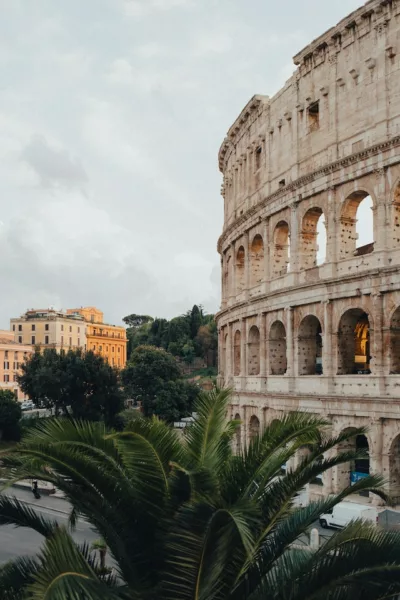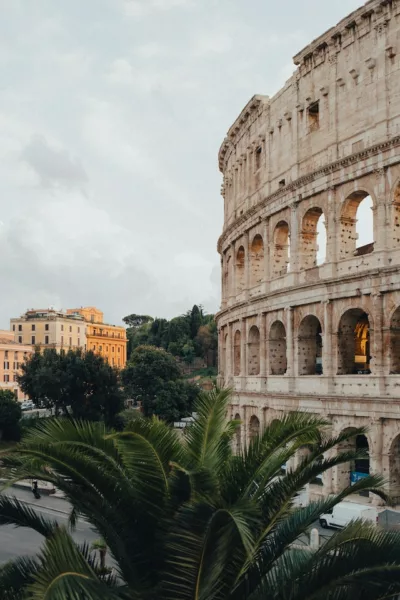 5 Fun Activities Families can do on vacation in Italy, Rome
1. Visit the Colosseum: This ancient amphitheater is one of Rome's most popular tourist attractions. Families can take a guided tour to learn about its history or explore on their own.
2. Enjoy Gelato: A trip to Italy would not be complete without sampling the country's famous gelato. Families can visit one of Rome's many gelaterias to try different flavors and enjoy a sweet treat together.
3. Explore the Vatican Museums: The Vatican Museums house some of the world's most famous art and artifacts. Families can take a guided tour to see the Sistine Chapel, the Raphael Rooms, and other iconic pieces.
4. Take a Cooking Class: Italian food is known for its delicious flavors and fresh ingredients. Families can take a cooking class together to learn how to make traditional dishes like pasta, pizza, and gelato.
5. Bike Tour: A bike tour is a great way to see the sights of Rome while getting some exercise. Families can rent bikes and explore the city's parks, historic landmarks, and neighborhoods at their own pace.
7. Cancun, Mexico for a Beach Getaway
Cancun offers the perfect blend of relaxation and adventure for families seeking a sun-soaked beach getaway.
With its pristine white sands, crystal-clear waters, and an array of family-friendly resorts, Cancun provides endless opportunities for water sports, snorkeling, and swimming with dolphins.
Explore ancient Mayan ruins nearby or simply unwind on the beach under the swaying palm trees.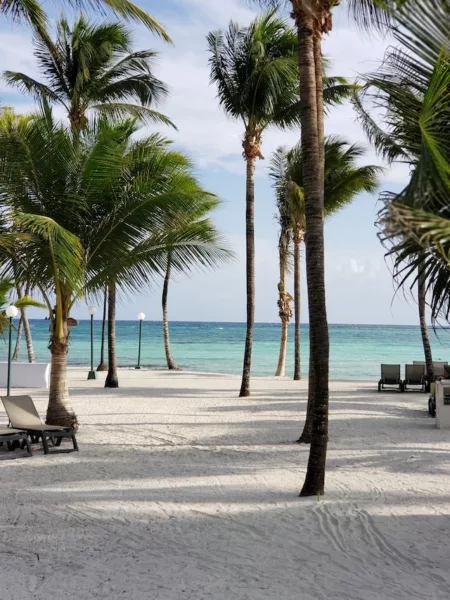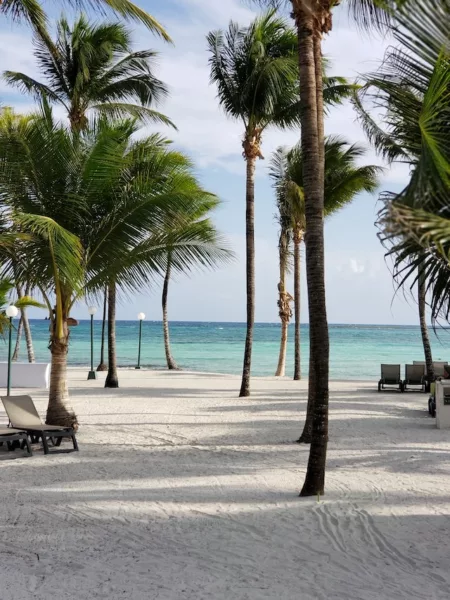 5 Fun Activities Families can do on vacation in Cancun, Mexico
1. Visit the Mayan ruins – Cancun is home to many ancient Mayan ruins, such as Chichen Itza and Tulum. Families can explore these historic sites and learn about the Mayan civilization.
2. Go snorkeling or scuba diving – Cancun has some of the clearest waters in the world, making it a great destination for underwater adventures. Families can explore the coral reefs and see colorful fish and other marine life up close.
3. Take a trip to Isla Mujeres – This small island off the coast of Cancun is a popular day trip destination. Families can spend the day exploring the island's beaches, visiting the turtle sanctuary, or swimming with dolphins.
4. Enjoy water sports – From jet skiing to parasailing, Cancun offers a wide range of water sports for families to enjoy. There are plenty of rental shops and tour operators that can provide equipment and guidance.
5. Relax on the beach – With its white sand beaches and crystal-clear waters, Cancun is the perfect place for families to unwind and soak up the sun. Many hotels and resorts offer beachfront access and amenities such as umbrellas and loungers for guests to use.
8. South Africa – experience the Wildlife Safari
Embark on a thrilling wildlife safari in South Africa, where families can witness the majesty of animals in their natural habitats.
From game drives in Kruger National Park to visiting penguin colonies at Boulders Beach, South Africa offers extraordinary encounters with the Big Five and other fascinating wildlife.
Educational experiences and conservation efforts provide valuable lessons for young explorers.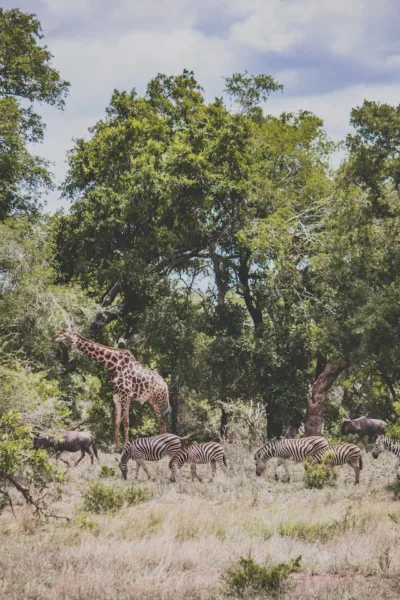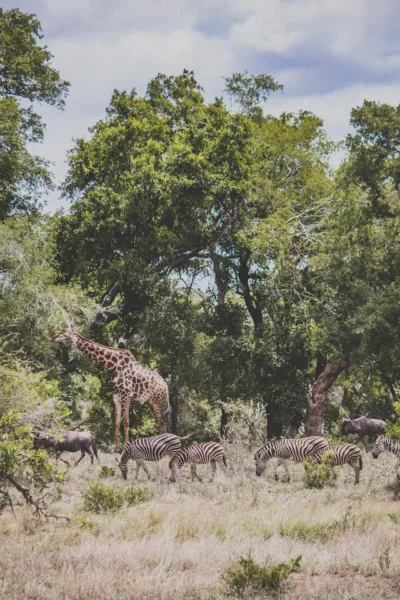 5 Fun Activities Families can do on vacation in South Africa
1. Go on a Safari: South Africa is known for its incredible wildlife and scenic landscapes. Going on a safari is an excellent way to experience the country's natural beauty and see animals like lions, elephants, giraffes, and more up close.
2. Visit Table Mountain: Table Mountain is one of the most famous landmarks in South Africa and a must-visit destination for families on vacation. Take a cable car to the top and enjoy the breathtaking views of Cape Town and the surrounding area.
3. Visit Robben Island: Robben Island is a UNESCO World Heritage Site and was once a prison where Nelson Mandela was held for 18 years. A visit to the island is a great way to learn about South Africa's history and the struggle against apartheid.
4. Visit the beaches: With over 2,500 km of coastline, South Africa has some of the world's most beautiful beaches. Whether you want to swim, surf, or just relax in the sun, there are plenty of options to choose from.
5. Visit a winery: South Africa is renowned for its wine, and there are many excellent wineries to visit in the Cape Winelands region. Take a tour of the vineyards, learn about the winemaking process, and sample some of the country's best wines.
9. Banff National Park, Canada – an Outdoor Wonderland
Escape to the breathtaking landscapes of Banff National Park, nestled in the Canadian Rockies.
Families can hike through scenic trails, enjoy canoeing on crystal-clear lakes, and marvel at stunning waterfalls.
Adventure seekers can try their hand at rock climbing or take a thrilling gondola ride for panoramic views.
The park's diverse wildlife and jaw-dropping scenery make it a perfect destination for nature-loving families.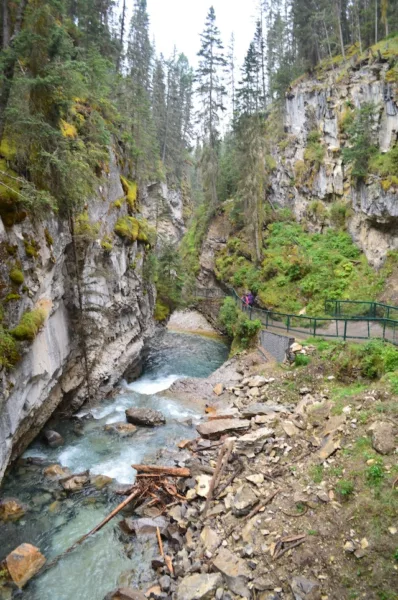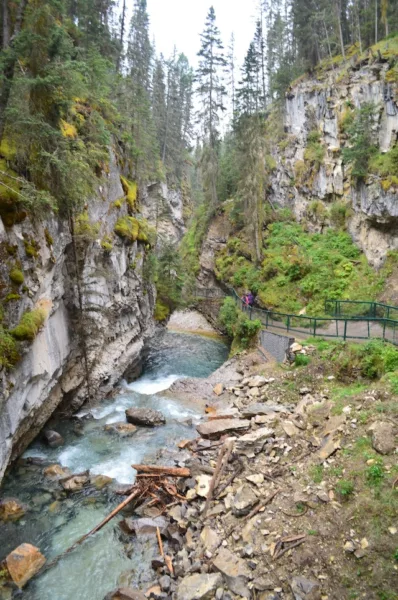 10. Bali, Indonesia for an Exotic Retreat
Bali offers a blend of cultural immersion, stunning landscapes, and relaxation, making it an enticing destination for families.
Explore ancient temples, enjoy traditional Balinese dance performances, and take part in authentic cooking classes.
Bali's beaches are perfect for swimming and surfing, while lush rice terraces and cascading waterfalls provide ample opportunities for exploration and adventure.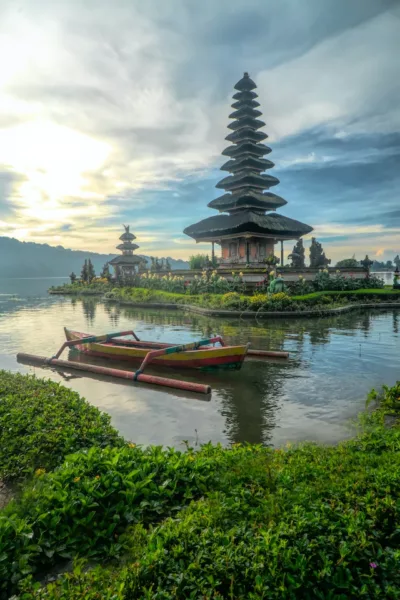 5 Fun Activities Families can do on vacation in Bali, Indonesia
1. Visit the beaches: Bali is famous for its beautiful beaches, and families can enjoy swimming, snorkeling, and sunbathing at famous beaches like Kuta, Seminyak, Jimbaran, and Nusa Dua.
2. Explore the temples: Bali is also known for its ancient temples like Tanah Lot, Uluwatu, Besakih, and Tirta Empul. Families can visit these temples and learn about the culture and history of Bali.
3. Enjoy water sports: Families can participate in a range of water sports like parasailing, jet skiing, banana boat rides, and scuba diving. These activities are available at most of the beaches in Bali.
4. Visit the wildlife parks: Bali has several wildlife parks like Bali Safari and Marine Park, Bali Bird Park, and Ubud Monkey Forest. Families can visit these parks and have a fun-filled day observing the animals and birds.
5. Experience the culture: Bali is known for its culture, and families can experience it by attending traditional dance performances, visiting local villages, and trying out local food. Bali also has several art markets where families can shop for souvenirs.
Wrapping Up The Best Summer Vacation Ideas Around The Globe for Families
This list of 10 destination summer vacation ideas for families encompasses a wide range of interests and desires, ensuring that every family can find their ideal getaway.
Whether you're seeking relaxation, adventure, cultural immersion, or a combination of everything, these destinations promise unforgettable experiences and precious moments with your loved ones.
So, start planning your summer vacation and get ready for a memorable family adventure!
Shevy
Hi! I'm Shevy! I'm the Founder and Managing Editor of Travel Beauty Blog est. 2016. I am also the Founder of Shevy Studio Marketing Agency where I work with entrepreneurs and bloggers on SEO/Content Strategy, Web Design and Consultancy.