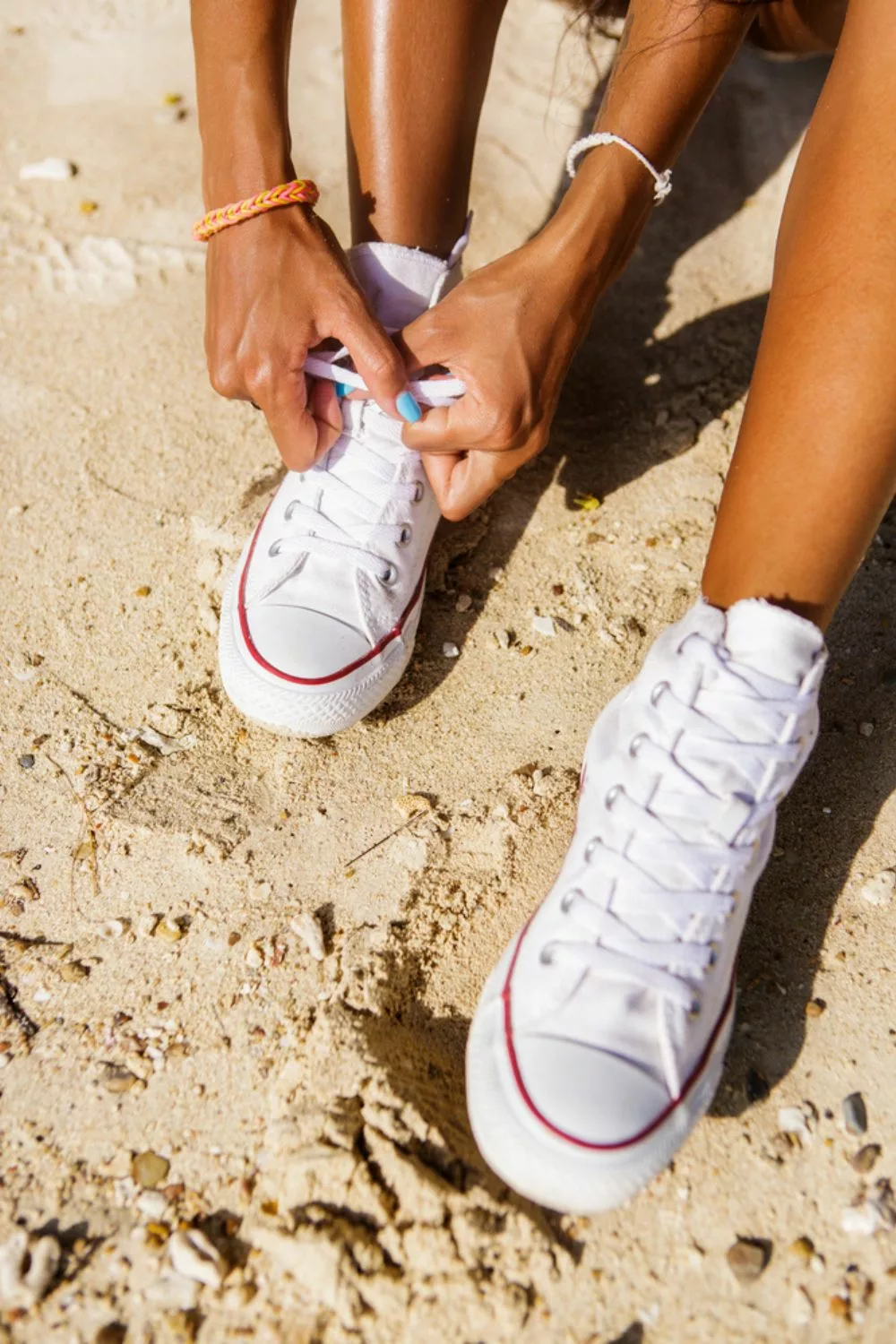 Tips and Tricks on How to Score your Favorite Sneakers for Cheap
When it comes to women's fashion, sneakers have become an essential element of both style and comfort. 
Sneakerheads know that building a collection of stylish and comfortable sneakers can be an expensive hobby.
However, finding trendy and high-quality sneakers at an affordable price can be quite a challenge.
We are a participant in various affiliate marketing programs and may earn a commission for any purchases made through these links at no extra cost to you. Read full disclosure here.
Fear not! With a little bit of effort and some insider knowledge, you can find great deals on sneakers for cheap.
Related: Vans vs Converse: Who Makes The Best Sneakers?
Here are some valuable tips and tricks to help you score women's sneakers for cheap, allowing you to elevate your shoe game and save money while still adding to your collection.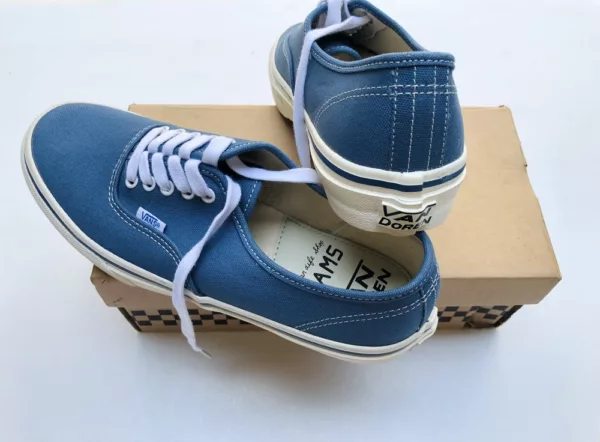 How to Land your favorite Sneakers for Cheap
Shop at Outlet Stores
Outlet stores are great places to find discounted sneakers.
They are physical stores that sell products that are overstocked or from previous seasons.
Brands often have dedicated outlet locations where you can find sneakers at significantly reduced prices.
These outlets offer discounts on sneakers that are still in good condition.
Shop at online outlets or discount websites
Online outlet stores, discount websites and marketplaces are treasure troves for budget-conscious sneaker enthusiasts. 
They offer a wide range of options, including previous seasons' models, overstocked items, and gently-used sneakers. 
Related: The Best Ugg Dupes Alternatives and Lookalikes
Keep an eye out for sales and promotions, and sign up for email newsletters to stay informed about new deals.
Follow sneaker deal accounts on social media
One of the best ways to stay up-to-date on sneaker deals and discounts is to follow sneaker deal accounts on social media.
These accounts are dedicated to sharing information about sales, discounts, and limited-time offers on sneakers from a variety of brands and retailers.
You may also follow the actual social media accounts of sneaker brands, retailers, and influencers who often share updates on discounts, promotions, and exclusive deals.
Some popular sneaker deal accounts to follow include @SoleLinks, @KicksDeals, and @SneakerShouts.
By keeping an eye on these accounts, you can snag some great deals on sneakers that you might not have found otherwise.
Shop Clearance Sales
Clearance sales are often held by retailers to clear out inventory and make room for new products.
Keep an eye out for these sales and be sure to check out the clearance section of your favorite sneaker retailers for some great deals.
You can do this by signing up for newsletters and loyalty programs offered by your favorite sneaker brands and retailers.
This way, you'll receive regular updates on discounts, special promotions, and even birthday rewards.
Retailers and brands often reward their loyal customers with exclusive deals and early access to sales. 
Related: The Best Doc Martens Dupes Lookalikes and Alternative Boots
Some retailers even offer rewards for referring friends or making purchases, so be sure to take advantage of these opportunities to save even more on your sneaker purchases.
Don't forget to check your email regularly to stay ahead of the game.
Consider buying pre-owned or gently used sneakers
Another way to score sneakers for cheap is to consider buying pre-owned or gently used sneakers.
If you're open to purchasing pre-owned sneakers, you can find great deals while also supporting sustainable fashion.
Websites and apps like Poshmark, eBay, Grailed, and Depop offer a wide selection of pre-owned sneakers at discounted prices.
Be sure to check the seller's ratings,  the condition of the sneakers, read customer reviews, and ask the seller for additional information or pictures before making a purchase.
You can also check out local thrift stores or consignment shops for gently used sneakers at a fraction of the retail price.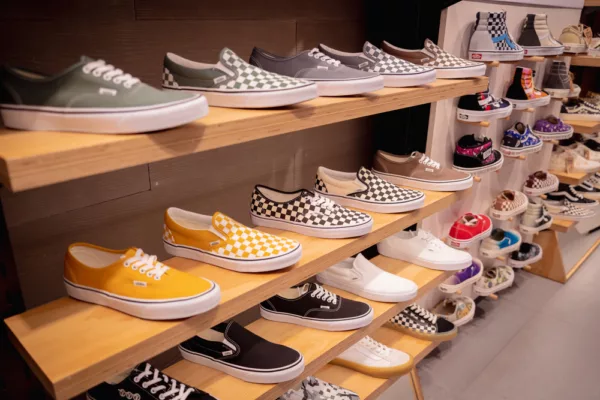 Utilize Price Comparison Tools
Price comparison tools can be immensely helpful in finding the best deals on women's sneakers.
These tools compare prices across various online retailers, allowing you to quickly identify the lowest prices available.
Related: 15 Best Golden Goose Dupes, Lookalikes and Alternatives
Some popular price comparison websites include Google Shopping, Shopzilla, and PriceGrabber.
Simply enter the model or brand you're interested in, and these tools will provide a list of options with their respective prices, saving you time and money.
Don't be afraid to negotiate or haggle with sellers
When it comes to buying sneakers, don't be afraid to negotiate or haggle with sellers.
This is especially true when buying from resellers or at sneaker conventions.
Start by doing your research and knowing the market value of the sneakers you want to buy.
Then, make an offer that is lower than the asking price but still reasonable.
Be polite and respectful in your negotiations, and you may be able to score a great deal on your next pair of sneakers.
Attend Local Sneaker Events and Swap Meets
Local sneaker events, conventions, and swap meets are fantastic opportunities to score unique sneakers at affordable prices.
These events often bring together collectors, enthusiasts, and sellers who are looking to buy, sell, or trade sneakers.
Keep an eye on social media platforms or community websites for announcements about upcoming events in your area.
You might even find limited editions or rare sneakers that are difficult to find elsewhere.
Wrapping Up How to find Sneakers for Cheap
Finding women's sneakers for cheap requires a combination of research, patience, and smart shopping techniques.
By staying informed, exploring various outlets, utilizing price comparison tools, and considering pre-owned options, you can expand your sneaker collection without straining your budget.
Remember, great deals are out there waiting for you, so get ready to rock stylish kicks without compromising your savings!
Shop Editor's Picks
Shevy
Hi! I'm Shevy! I'm the Founder and Managing Editor of Travel Beauty Blog est. 2016. I am also the Founder of Shevy Studio Marketing Agency where I work with entrepreneurs and bloggers on SEO/Content Strategy, Web Design and Consultancy.