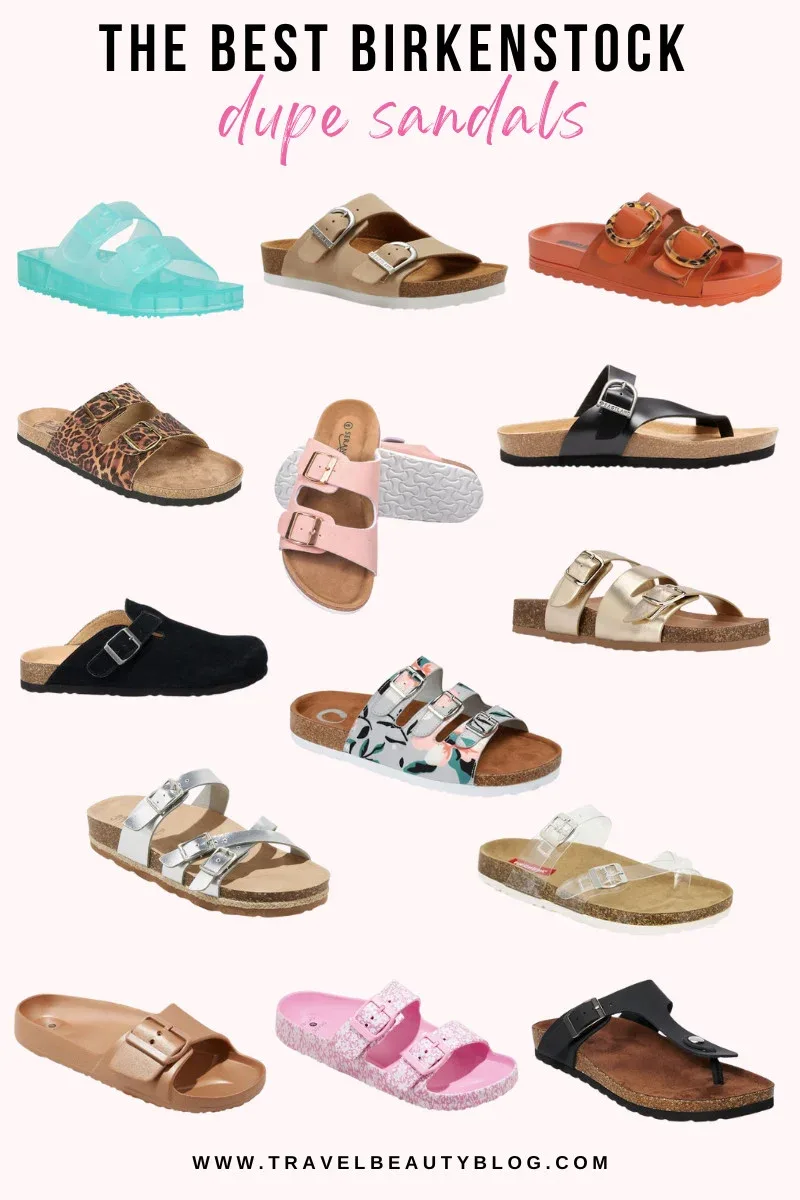 Last Updated on 7 months by Shevy
The Best Knock Off Birkenstocks For Summer
Summer is just around the corner, which means it's time to get out your flip flops, slides and sandals, including your Birkenstocks.
Over the years, the Birkenstock sandal has become synonymous with summer and so, it has gained its place as a summer wardrobe staple and favorite.
If you want the look for less, get ready to shop the best knock off Birkenstocks sandals on the market today.
We are a participant in various affiliate marketing programs and may earn a commission for any purchases made through these links at no extra cost to you. Read full disclosure here.
On the other hand, if you don't mind spending upwards of $100 on a pair of Birkenstocks then that's totally fine. These Birkenstock dupes and look alikes are just as trendy, stylish and desirable.
Check out our guide to the trendiest summer sandals to keep on heavy rotation this year. To find out which knock off Birkenstocks made our list, continue reading below.
Towards the end of this post you'll also find answers to some of the frequently asked questions about Birkenstocks and alternative brands.
The Best Knock Off Birkenstocks Sandals For Under $50
You can find some of the best Birkenstock dupes from various retailers from as low as $20.
Related: The Best Swimsuits To Hide A Tummy Bulge And Look Flattering
My suggestion is to always read reviews before purchasing anything that you are not 100% sure about.
Most people share real photographs of the items as well, so you can see how they will look in real life. 
Shop Birkenstock Dupes, Alternatives and Lookalikes
What Are The Different Types Of Birkenstocks?
There are different types of Birkenstock sandals, namely:
Yara – it has a wrap around ankle strap that is adjustable, as well as a secure toe loop and another buckle on the instep.
Zurich – closed at the sides but open at the toes and heels
Arizona – a two-strap unisex sandal that can be individually adjusted to the user's feet using two sturdy metal buckles
Boston – a classic clog-like sandal that has a cork and latex footbed and a cap along the entire front of the shoe
Gizeh – the classic thong sandal stands with timeless style. Comes with individual adjustable vintage-look metal buckles and the strap can be individually adjusted to the user's feet
Mayari – a modern thong sandal with a toe loop
Florida – a three-strap slide to give an extra bit of security and more of a custom fit
Madrid – has an oversized buckle strap
Yao – its a slip-on silhouette with adjustable buckles at toe straps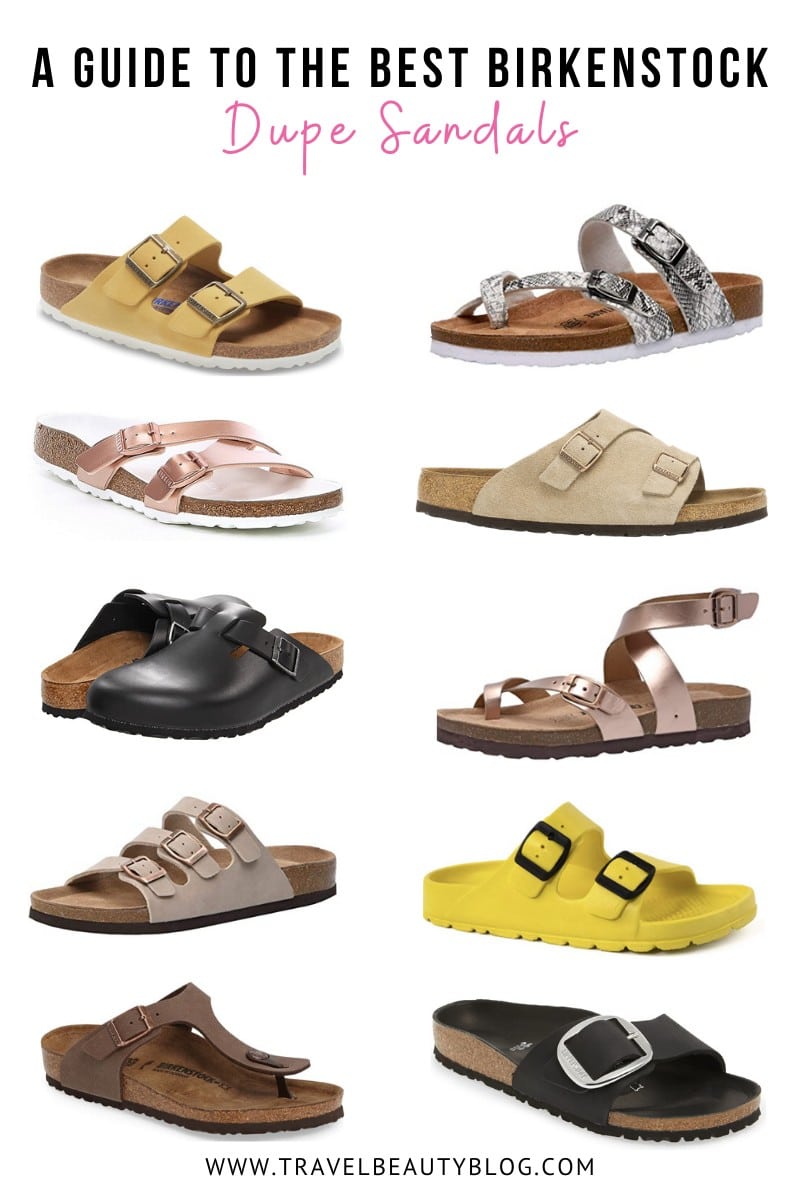 Birkenstock Arizona Sandals Dupe: Sonoma Goods Women's Leather Sandals $19.99 vs $135
The Arizona Birkenstock dupe sandal is perfect for everyday use if you live in a tropical country.
Or for the summer months if you live in colder climates – its ideal for going on vacation, to the beach or pool.
This one comes in 4 different colors and in a variety of sizes.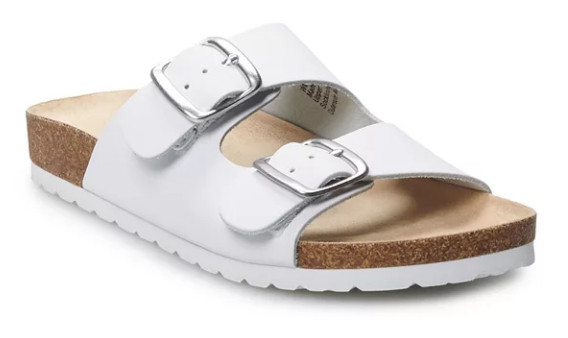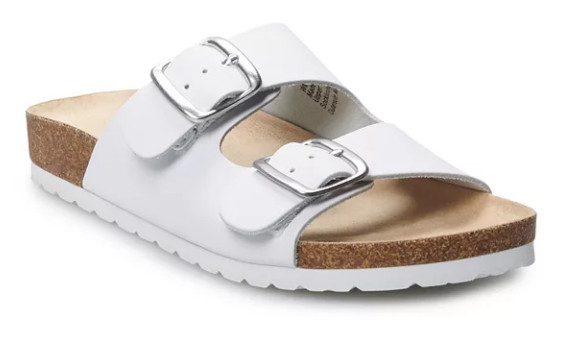 Mayari Sandal $99.95 vs Dupe $44.99
Let's compare the original Birkenstock Mayari sandal to the Mayari dupes.
The clear differentiator apart from the price, is the fact that the authentic pair has the word Birkenstock engraved on the buckles and the dupe does not.
Related: THE ULTIMATE GUIDE TO THE BEST BEACH BAGS
But even so, you can hardly tell them apart unless you scrutinize them closely. The Mayari knock off Birkenstocks is one of my favorites.
Mad Love Hillary Footbed Sandals – Birkenstocks Yao Dupe
This style is available in silver and brown and it looks very similar to Birkenstocks Yao slide sandal.
However the Yao sandals doesn't have that extra strap lower down like the dupe version.
The original Yao slides mainly comes in various metallic colors as well.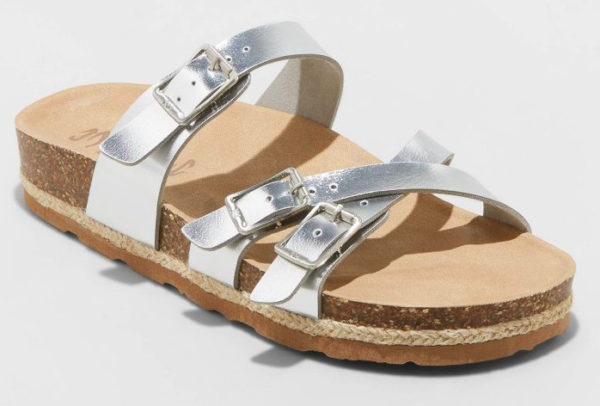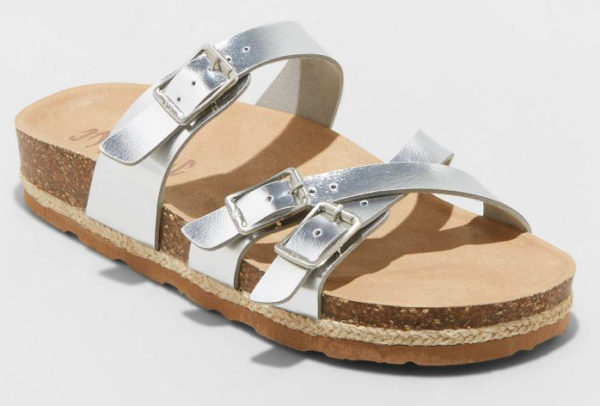 Megan EVA Single Band Slide Sandals – Birkenstocks Madrid Big Buckle Sandal Dupe
This EVA Rubber slides reminds me of Birkenstocks Madrid Big Buckle Leather Sandals.
Except this dupe is made entirely out of rubber and the original pair is made from leather.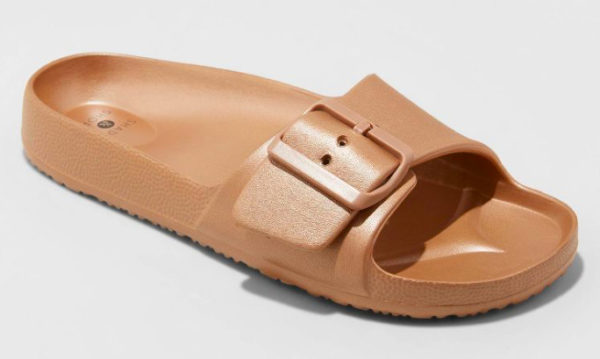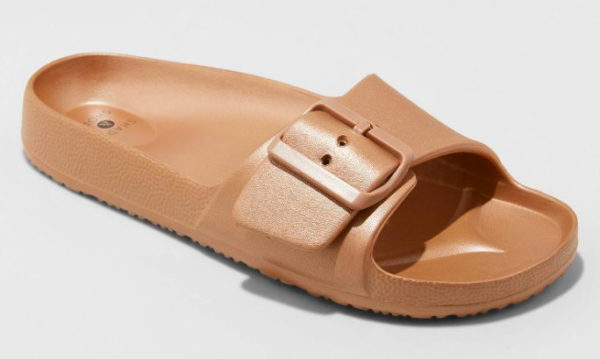 Neida EVA Two Band Slide Sandals – Birkenstocks Sydney Sandal Dupe
The Neida EVA Slide Sandals is definitely the dupe for Birkenstocks Sydney Sandal. They both have a floral design and two bands with medium sized buckles.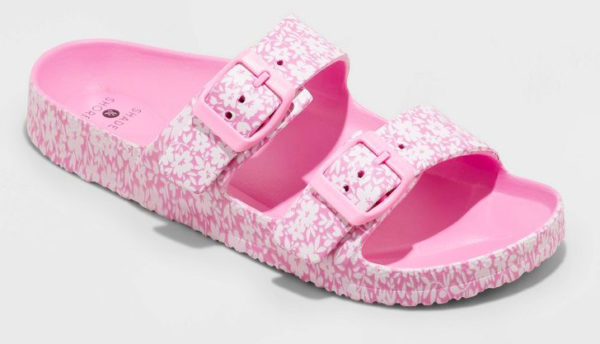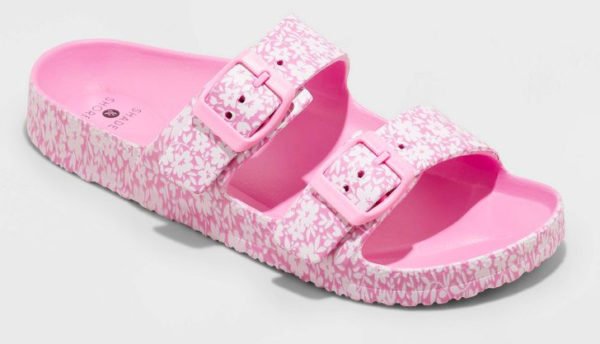 Seranoma Porcelain Leather Slide Sandals – Birkenstocks Gizeh Flip Flop Dupe
The Gizeh Birkenstock flip flop is one of the most popular of their designs and has become a classic. If you're on a budget you'll want to grab the Gizeh dupes for under $25.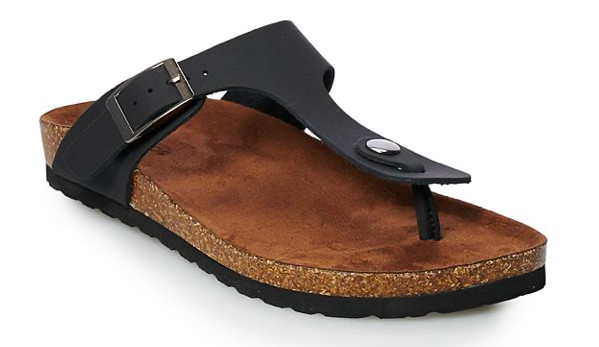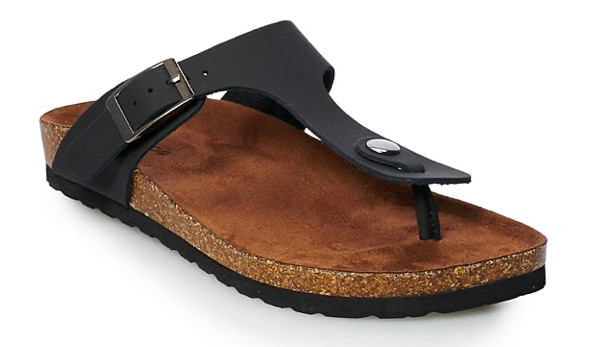 Sonoma Waterford Suede Clogs – Birkenstock Boston Soft Footbed Dupe Unisex Sandal
Sanoma Waterford Suede Clogs is an exact dupe of the Birkenstocks Boston Soft Footbed Sandal.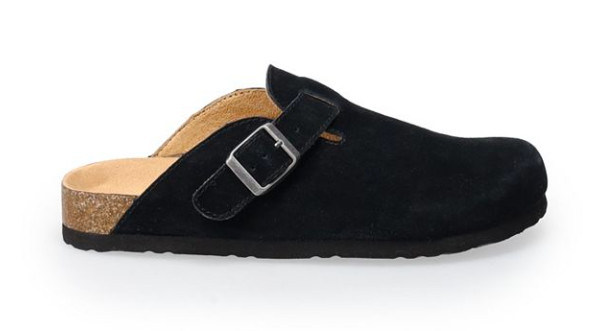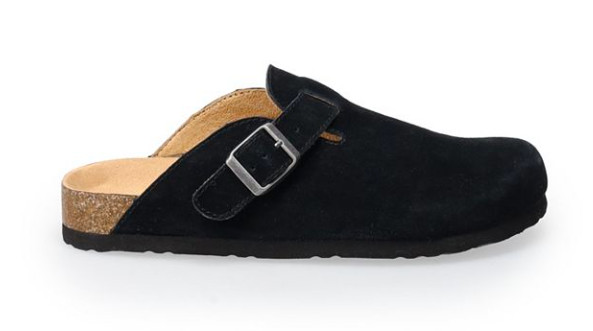 UKAP Buckle Straps Footbed Sandals – Birkenstock Yara Sandal Dupe
UKAP Buckle Straps Footbed Sandals vs the Birkenstock Yara Sandal Dupe.
Journee Collection Desta Sandals – Birkenstock Florida Birko-Flor Dupe
This pair of Desta sandals from Journey Collection was the closest Birkenstock knockoffs I could find to the Florida Birko-Flor sandal.
As you can see it is a very close match and comes in some pretty colors too!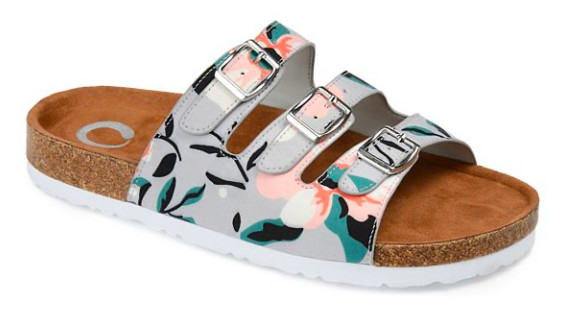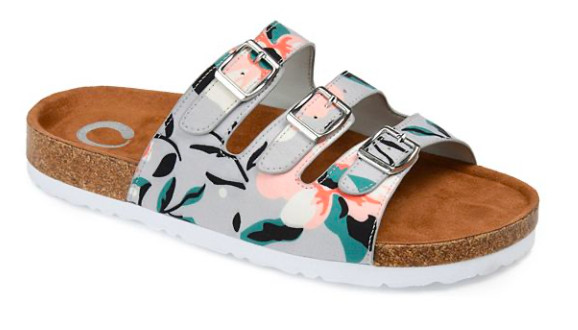 More Birkenstock Lookalikes
I've added some more fake Birkenstock sandals here in case you wanted more options from the styles listed above. These are all perfect for summer!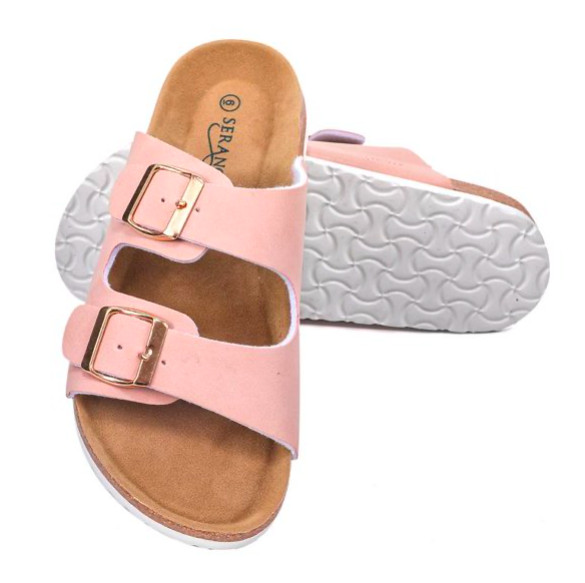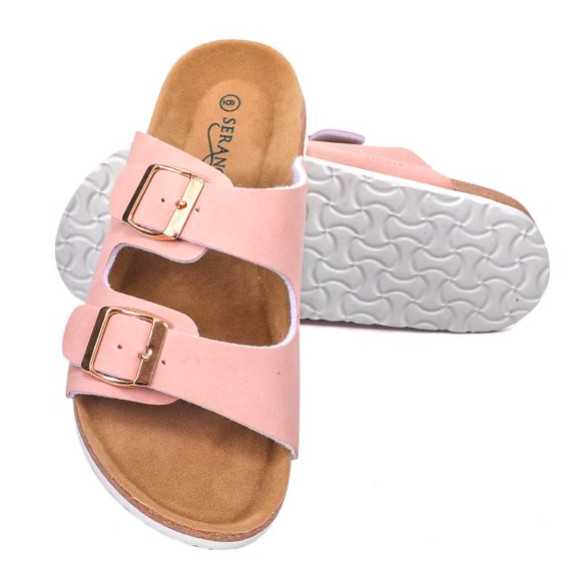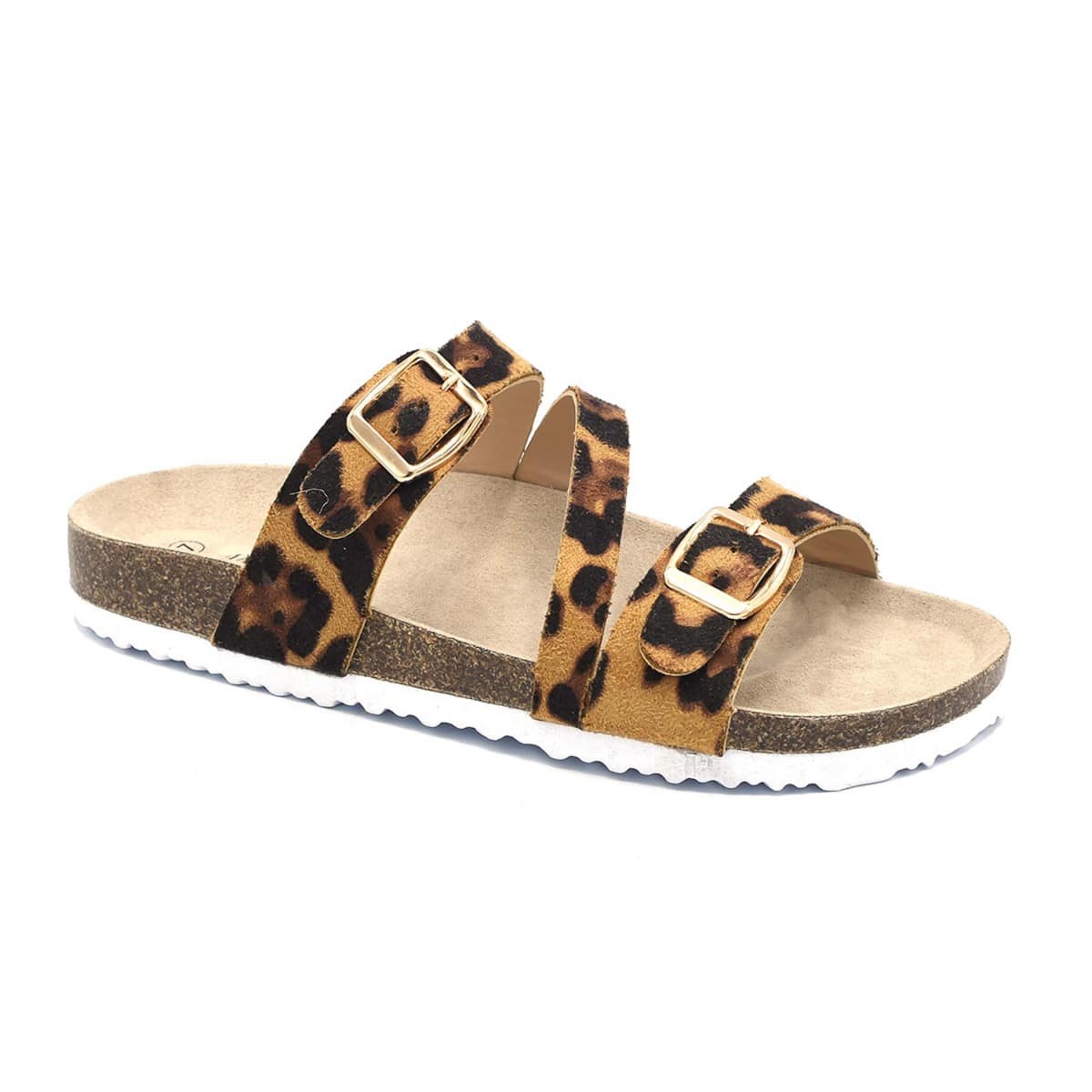 SNJ EVA Adjustable Double Buckle Flat Sandals
Add a pop of colour to your summer ensemble with this comfortable, casual Eva slide. It features a cushion bed and adjustable double buckles.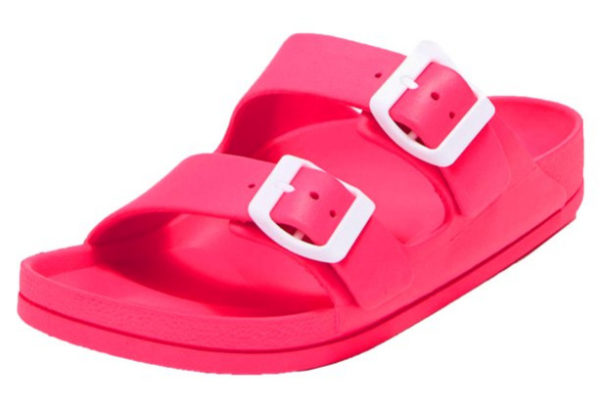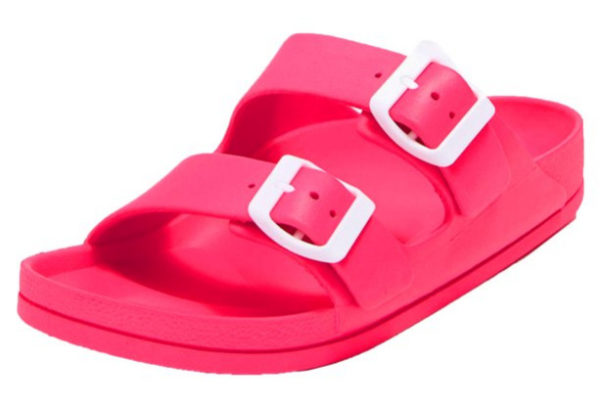 Northside Dina Thong Sandals – Birkenstock Gizeh Braided Slide Sandal Dupe
Get these Northside Dina Thong Sandals for only $30 vs Birkenstock Gizeh Braided Slide Sandal at $130.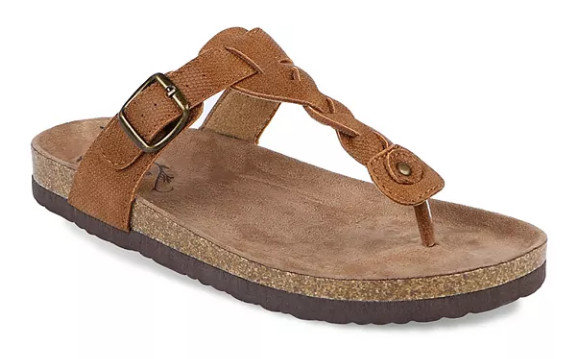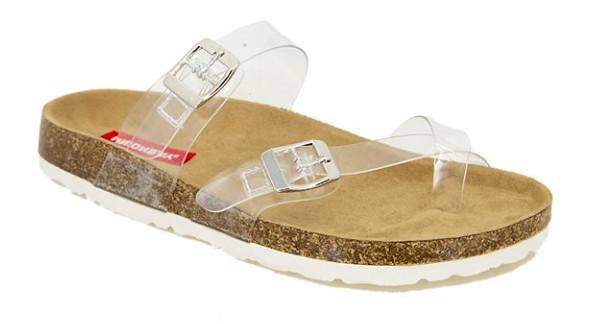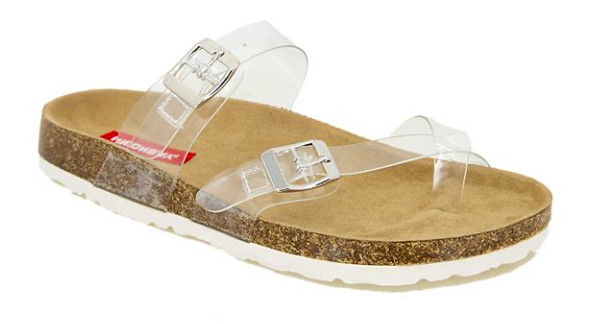 MUK LUKS Women's Grand Cayman Sandals – Knock Off Birkenstocks
The Muk Luks Sandals has adjustable straps and cushioned insoles that mold to your foot.
A pair of fashionable sandals that allow you to express your individuality while staying comfortable.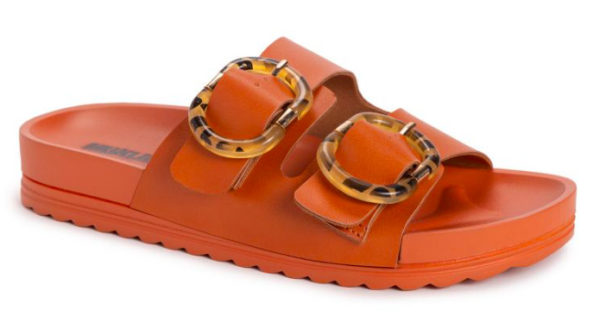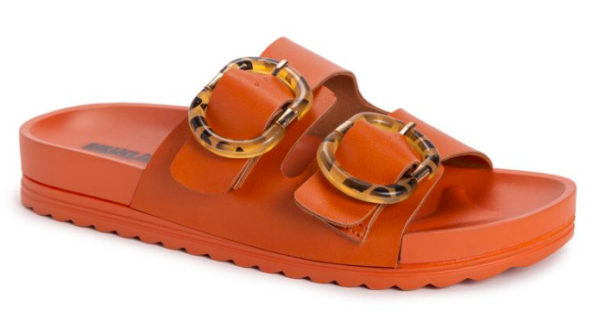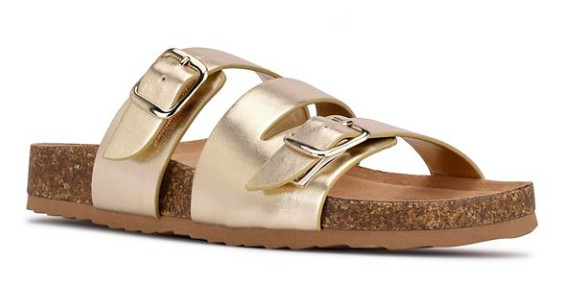 Teddy-J Jelly Molded Footbed – Birkenstock Sandal Dupes
An easy jelly slide sandal – an essential for every summer wardrobe. Teddy-J jelly sandals from Madden Girl is a cool and comfortable style that pairs well with everything in your closet.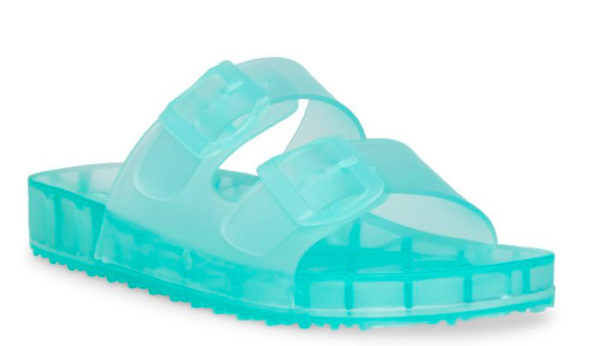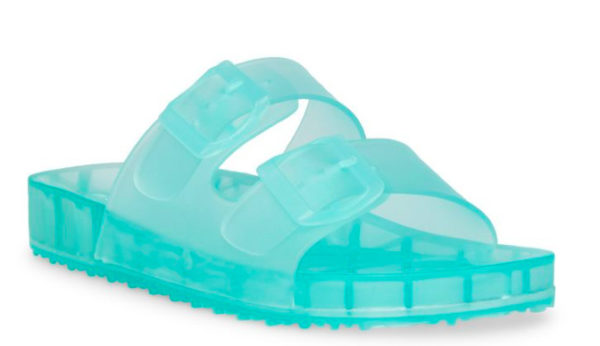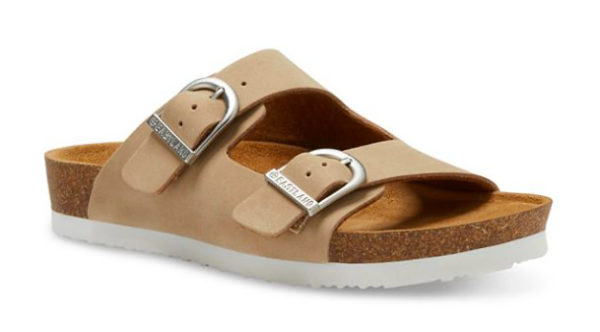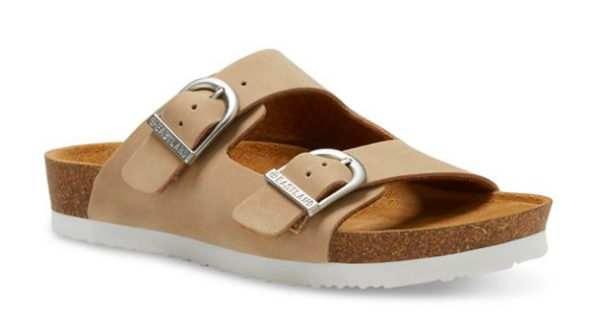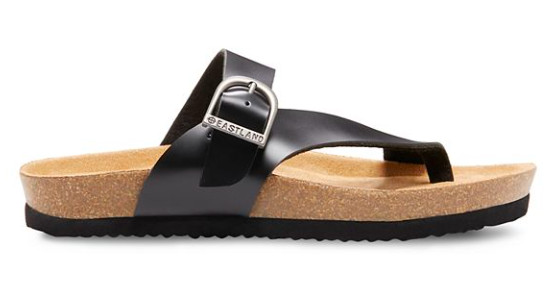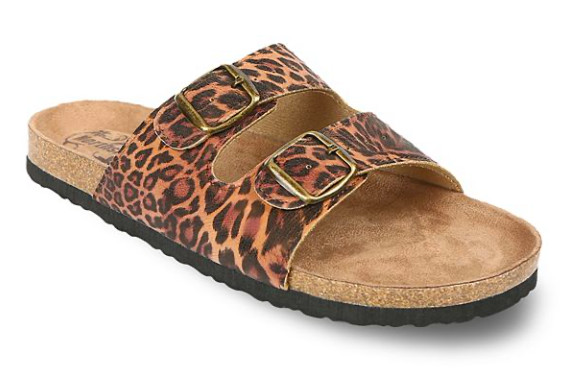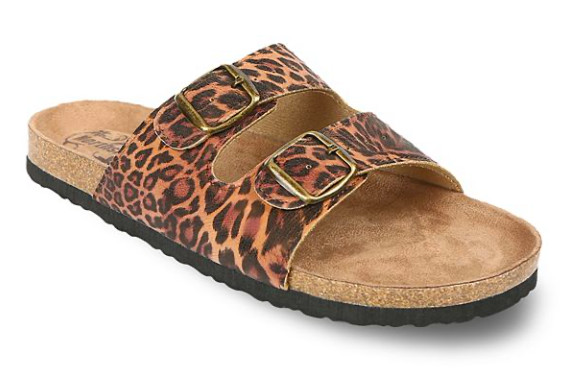 Shop Real Birkenstocks
FAQs About Birkenstocks
What Are Birkenstocks?
Birkenstock is a German brand of sandals which are notable for their contoured cork and rubber footbeds (soles) which confirms to the shape of the user's feet.
The shoe became popular with hippies and others who had a "back to nature" philosophy and appreciated the natural foot shape and foot-friendly comfort of Birkenstocks.
Nordstrom became the first department store to sell Birkenstock sandals in 1986. Prior to that, health food stores were Birkenstock's primary outlet. – Source
How Much Do Birkenstocks Cost?
There is nothing like cheap Birkenstocks. A pair of authentic Birkenstock typically costs anywhere from US$100 upwards.
Whereas a pair of knock off Birkenstocks normally costs US$25 upwards. It's such a big difference in the price and you can achieve the same or a similar look with the Birkenstock look alikes.
Are Birkenstocks Worth The Money?
I'm sure they are well worth the money yes but not everyone wants to spend $100+ on a pair of sandals that they can only wear for summer.
But at the same time there will always be the loyal, die-hard fans or customers who will buy it without thinking twice. However, nothing is wrong with buying Birkenstock look alikes.
Related: HOW TO MAKE THE BEST SUMMER CAPSULE WARDROBE EASILY
Are There Good Birkenstock Look Alikes?
Yes there are tons of knock off Birkenstocks that look just as beautiful as the original.
A major factor in determining the quality of the sandal you get, will be based on where it was purchased.
There is the possibility that if you are purchasing them from China, the quality may not be on par with let's say a US company manufacturing their own version of knock off Birkenstocks or sandals that look like Birkenstocks.
Shop Editor's Picks
Shevy
Hi! I'm Shevy! I'm the Founder and Managing Editor of Travel Beauty Blog est. 2016. I am also the Founder of Shevy Studio Marketing Agency where I work with entrepreneurs and bloggers on SEO/Content Strategy, Web Design and Consultancy.