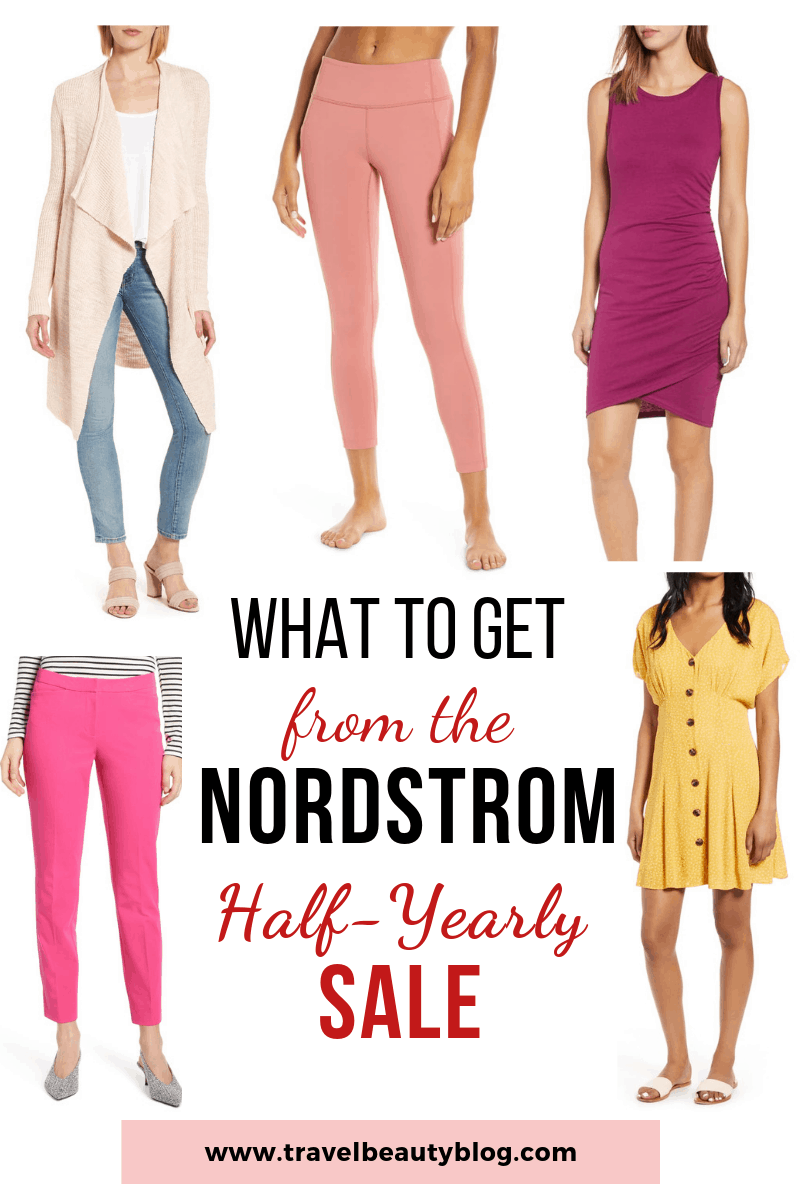 *I earn a small commission if you purchase through any of my links at no extra cost to you*
Nordstrom Half Yearly Sale
Nordstrom Half Yearly Sale is back again for another year and I have been waiting patiently. If you have been following me for some time, by now you would know that Nordstrom is one of my favourite places to shop. So I pretty much keep tabs of when they are having sales through the year. Two of their major sales have already passed which was the Winter and Spring sales respectively.
Limited Time Offer
The Nordstrom Half-Yearly Sale is open to the public and this year it would run from May 22 to June 06, 2019. You do not want to miss this fantastic opportunity to land your favourite items at 50% off. This may be the perfect opportunity to start getting some of those Christmas presents checked off your list.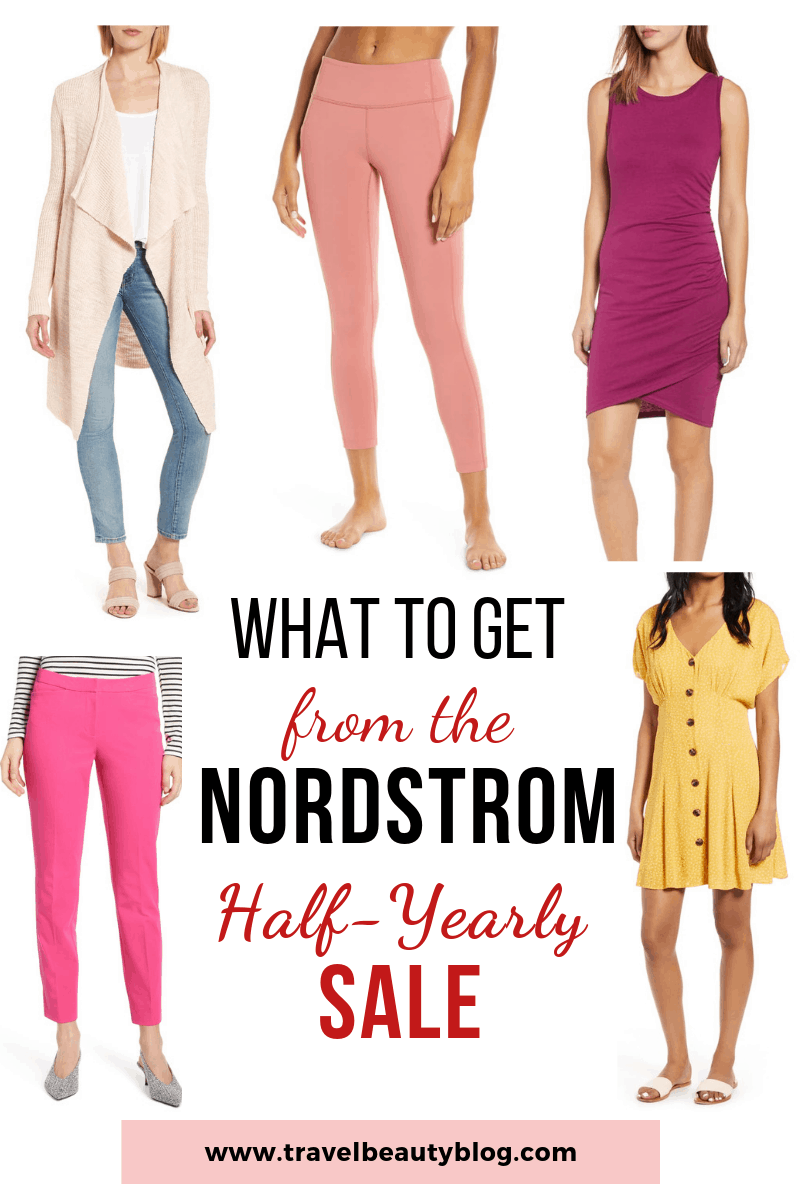 What To Get From The Nordstrom Half Yearly Sale
Here are some of the things that I am adding to my shopping cart.
Lightweight Dresses
Summer is around the corner so grabbing a few light-weight dresses would definitely come in handy. The purple ruched bodycon tank dress is a hot seller on Nordstrom.
Related: 5 Summer Trends To Wear Now
Shoes
You should probably want to stock up on mules, sandals and flip flops for the summer months. This Marc Fisher Ltd snakeskin slingback pumps are absolutely gorgeous and a steal of a deal.
Pink Asymmetrical Slide Sandal
Tory Burch Black Slide Sandals
Vince Camuto Asymmetrical Peeptoe
Bags
Have you ever dreamt of owning a Rebecca Minkoff bag but thought if only you could afford it? Well if so, this white leather bag retails for below $140 so grab it quickly before it goes. If you are in search of a belt bag then take a look at this white one here. There is also this black convertible crossbody Rebecca Minkoff bag for under $100 if satchels are not your choice. Small statement bags are trending and I like this yellow embossed mini one from Topshop.
Rebecca Minkoff Black Convertible Crossbody
Beauty
Every single sale I always link a cosmetic bag and I'm loving this pink clear bag from Ted Baker London. I'm such a makeup bag collector, I have at least 5 of them.
Ted Baker London Clear Cosmetic Bag

Related: Nordstrom Rack Lancome Event starts today May 22, 2019 and ends in 3 days. So if you like Lancome beauty products be sure to check out the sale event.
Jeans & Denim
When it comes to choosing the perfect pair of denim pants, the possibilities are endless.
Jewellery
Cult Gaia has some of the cutest and most unique statement jewellery I could find online. Similar to their iconic bags,  their earrings are made of mainly bamboo and acrylic.
Baublebar Floral Hoop Drop Earrings
That's it for my Nordstrom shopping picks. Hope you take advantage of this sale and get yourself some cute things. Happy shopping!
Read Next: Memorial Day Weekend Outfits Roundup
Last Updated on 3 weeks by Shevy
Shevy
Hi! I'm Shevy! I'm the Founder and Managing Editor of Travel Beauty Blog est. 2016. I am also the Founder of Shevy Digital Marketing Agency where I work with new and upcoming entrepreneurs and bloggers.