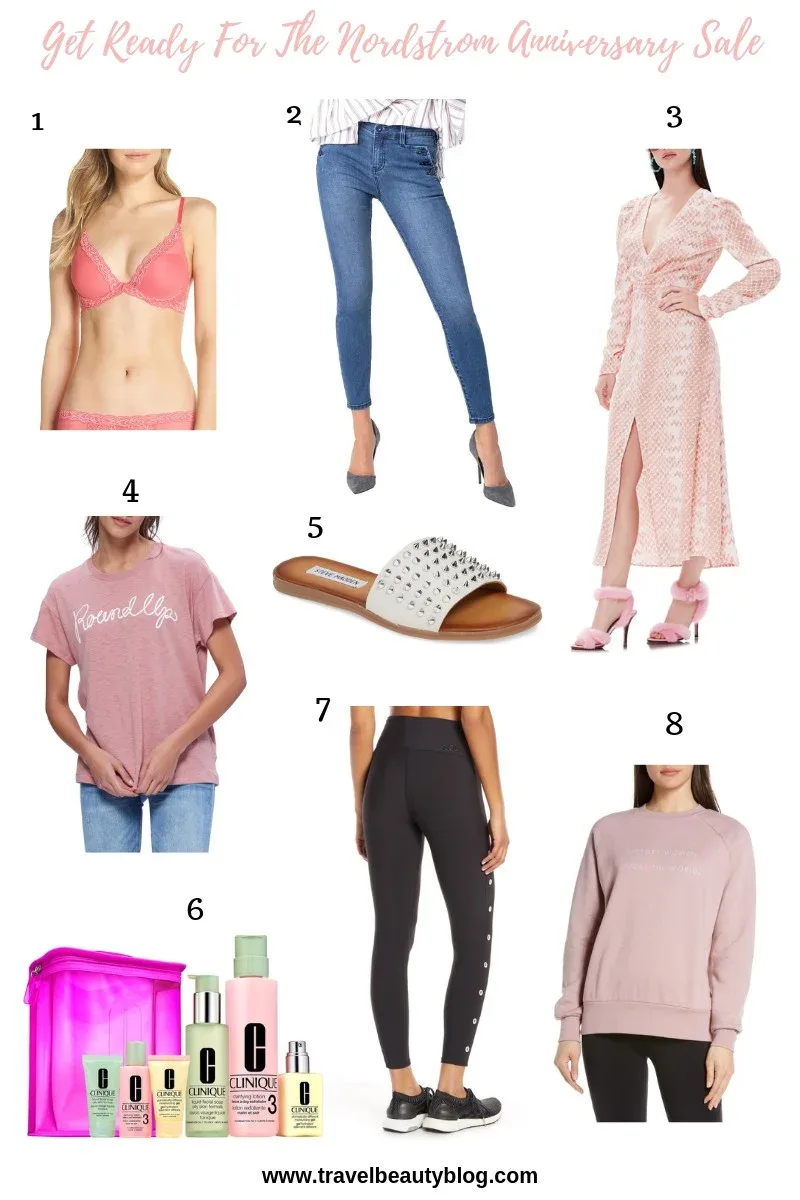 *I earn a small commission if you purchase through any of my links at no extra cost to you*
Nordstrom Anniversary Sale
Did you know that the Nordstrom Anniversary Sale is happening later this month? So that means now is the time to start gathering and curating everything on your wish-list. I don't know about you but I have already begun adding stuff to my cart. All because Nordstrom has a million things and it could take a pretty long time trying to find what I need. Especially during a sale as big as this one, where the hottest items will be selling out fast!
Related: Get Ready For Amazon Prime Day Sale
Important Dates To Note And Exclusive Perks
Of course, you know, Nordstrom always has special days for people who can access the sale earlier than others. They also make special provisions for persons who are Nordy Card members and Nordstrom credit card holders. So it is important to know which category you fall under so you can be prepared. The sale is from July 12-18 and in order to get ready you should mark your calendars as follows:
Related: Roundup Of The Most Wanted Swimsuits Under $50
Nordstrom Card Members Exclusive Perks:
First Up – shop 7 days before everyone else – that means card members can start shopping between today and tomorrow
Double up – use your Personal Double Points Day(s) when you shop the sale to earn extra points
Glam-Up Days – July 19 – August 04 – hundreds of beauty exclusives, samples, gifts with purchase plus free makeovers, tutorials and customized samples
Related: Roundup Of The Most Wanted Designer Dupe Bags
Other Important Dates And Events During The Sale:
Icon Pre-Shop In Stores – July 09
Icon & Ambassador Pre-Shop In Stores – July 10-11
Icon & Ambassador Pre-Shop Online – July 11 (starting at 12:30pm ET)
Early Access for Nordstrom Cardmembers – July 12 to 18
Anniversary Sale (Public Access) – July 19 – August 04 (Prices go up August 05)
If you think you might forget and want to be notified when this sale starts just click here to receive an email reminder. 
Related: The Ultimate Guide To The Best Summer Beauty Products
What To Get From The Nordstrom Anniversary Sale
All these products listed are under $100
The perfect bra to add a little romance to your everyday life.
Soft and stretchy skinny jeans featuring three-button on the pockets which was inspired by classic maritime styles.
This reptile-print dress is the definition of fierce and sexy with a high slit and plunging neckline. Everything about it says romantic date night or ideal for wearing to an evening reception.
Ash rose basic round neck lightweight t-shirt for the hot summer days up ahead.
Spiky suds slide sandal to add a little punk-rock attitude to your outfit.
Clinique 3 Step Skin Care set features products to help control oil for a healthy-looking complexion.
Black tights highlighted with grommets down the sides are designed to keep you cool when your spin workout heats up. How cool is that?!
"Support Women Support The World" a soft cotton-blend sweatshirt that quietly portrays your superhero status.
Sale Details Recap:
Remember public access starts on July 19 (next Friday) and ends on August 04. You can sign up here to get a reminder.
Read next: Roundup Of The Best Affordable Valentino Dupe Shoes
Last Updated on 3 weeks by Shevy
Shevy
Hi! I'm Shevy! I'm the Founder and Managing Editor of Travel Beauty Blog est. 2016. I am also the Founder of Shevy Digital Marketing Agency where I work with new and upcoming entrepreneurs and bloggers.