Last Updated on 7 months by Shevy
50 Pretty Spooky Halloween Nails Designs You Can Easily Recreate 2023
Looking for some last minute Halloween nails designs inspiration that you could easily recreate? We've curated over 50 spooky but cute Halloween nail designs that you can do for yourself!
We are a participant in various affiliate marketing programs and may earn a commission for any purchases made through these links at no extra cost to you. Read full disclosure here.
We've also included some fancier Halloween nail designs that you can take to your nail tech to have her do them for you.
Halloween is just around the corner, so why not try something new this year?
Whether you're getting ready for your next Halloween party or want to create a Halloween vibe all month long, we've got you covered!
These spooky nails will give you plenty of inspiration for your next costume.
Orange + Black Spooky Spider Themed Long Halloween Nails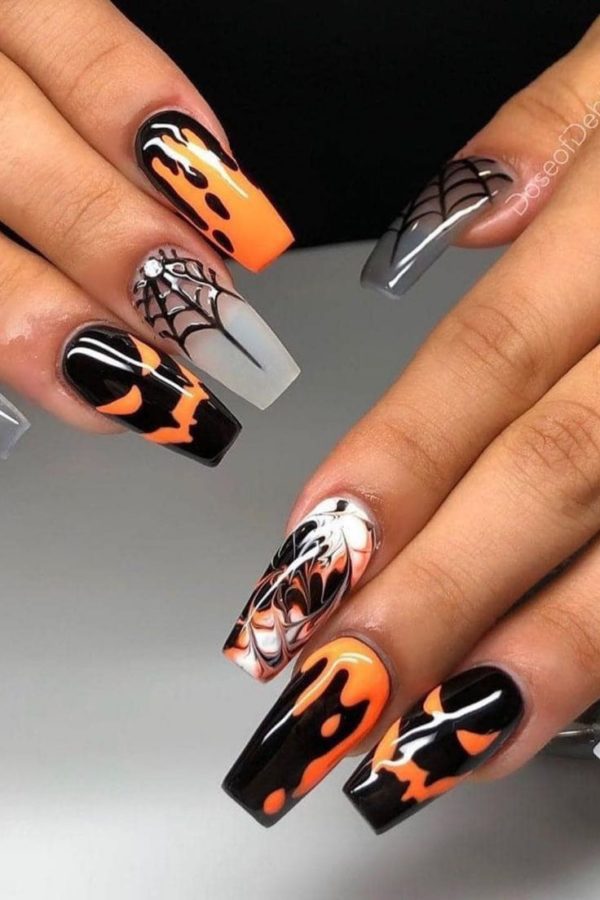 Orange, Black and White Halloween Manicure
Simple but elegant Orange, Black and White Manicure Halloween Nails. This style is also great to wear during the fall season.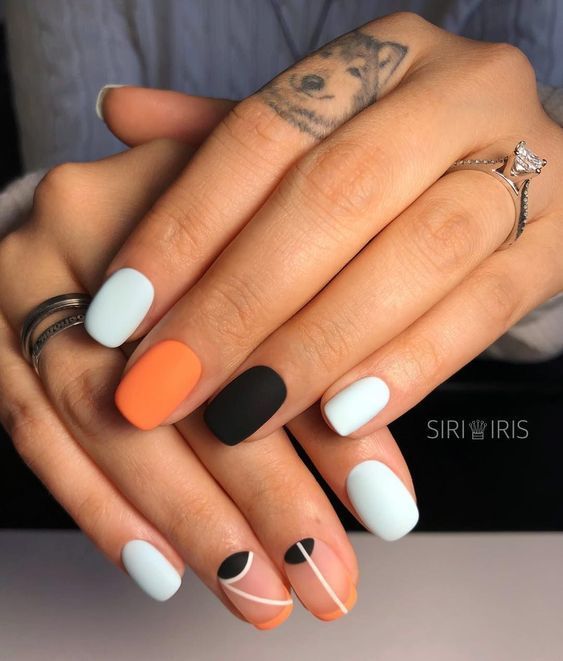 All White Ghost Nails
Keep things basic but spooky with this all white ghost themed acrylic nails.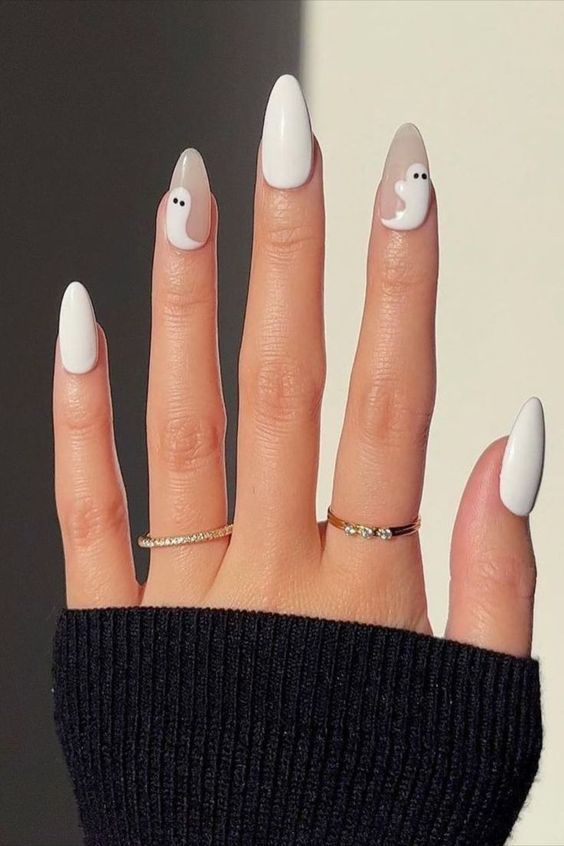 Recreate these nails with this set
Long Stiletto Halloween Fake Nails
Are you into Horoscopes and Celestial things? Why not try this long black and white celestial themed stiletto nails.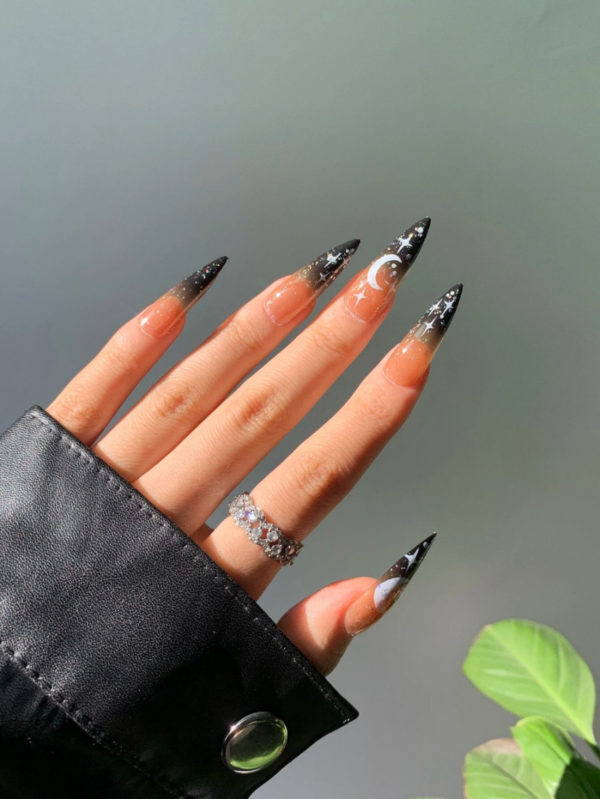 Recreate these nails using this set
Spider Web Ghost Themed Halloween Acrylic Nails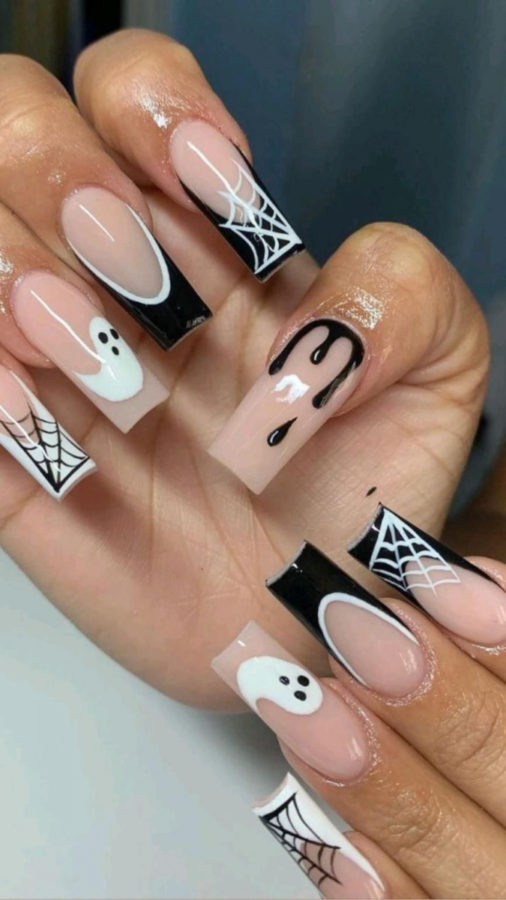 Scream Themed Pink Halloween Tips
A popular theme for Halloween is Scream movie themed items. Try something out of the ordinary with these pink and red Scream Halloween nails.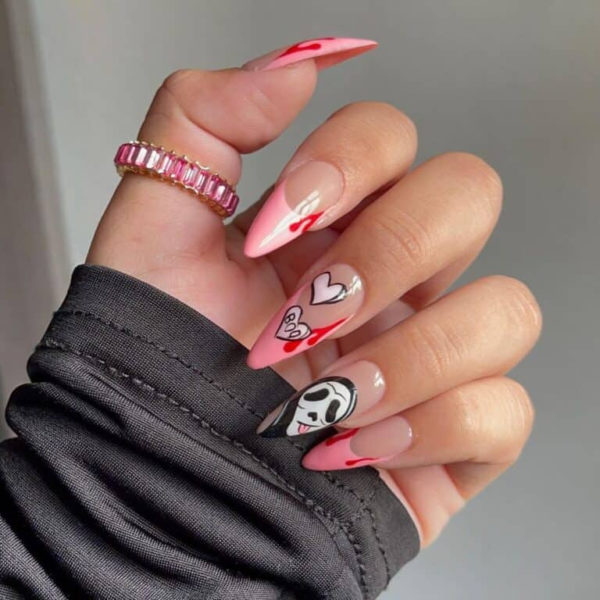 Orange, Black and White Spidey Cobweb Short Acrylic Nails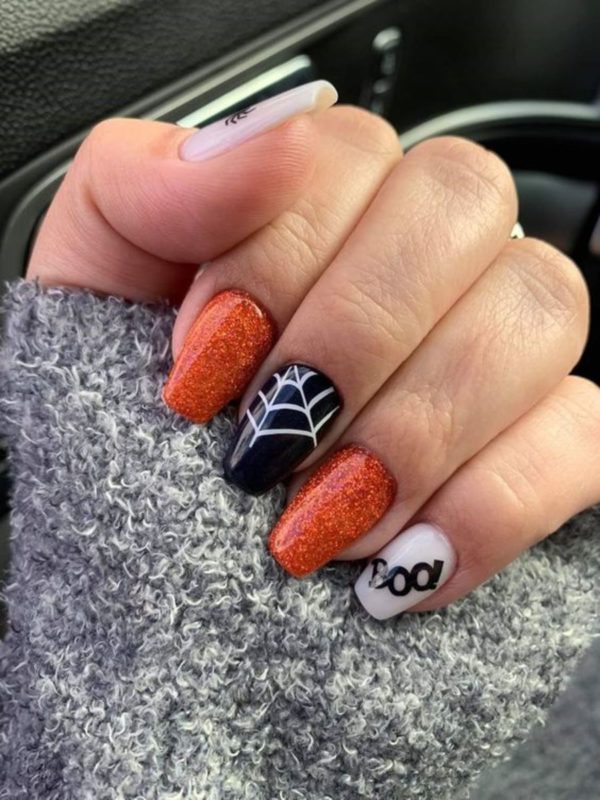 Blood Red Dripping Short Manicure For Halloween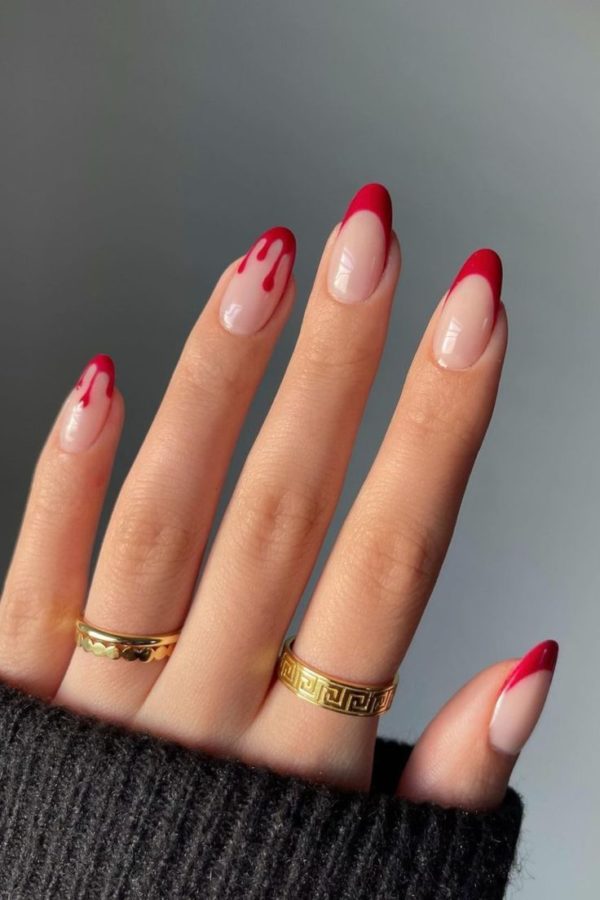 Recreate this style here
Spider Halloween Manicure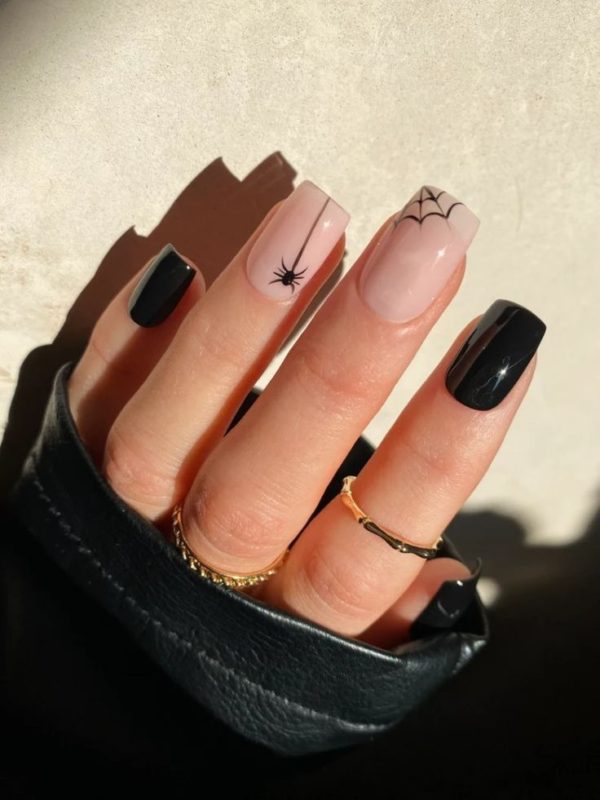 Red, Black and White Scream Halloween Acrylic Nails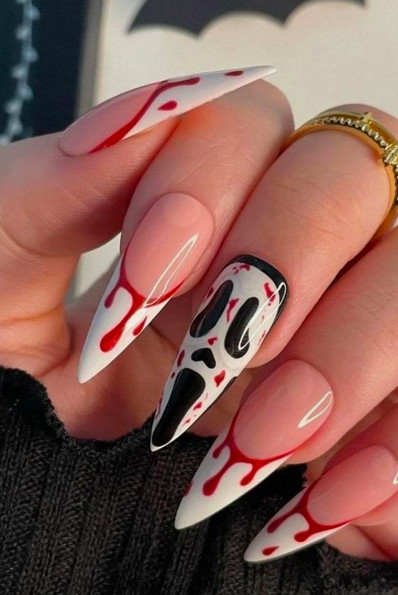 Recreate this style here
Spider Web Acrylic Tips Halloween Nails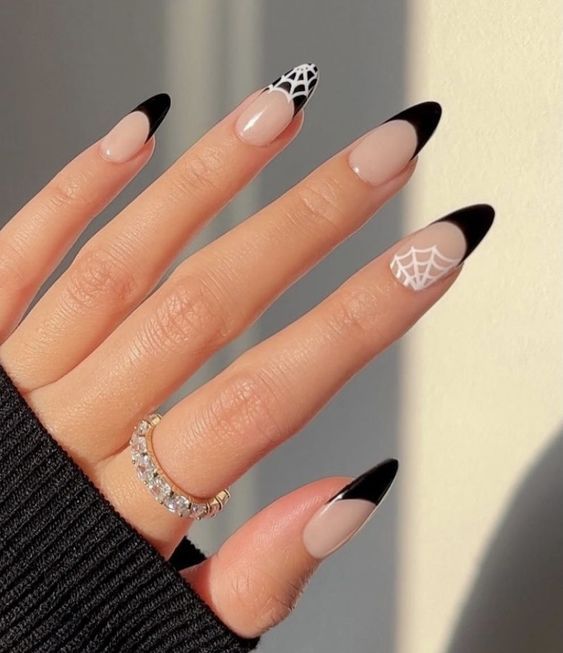 Purple Nails Halloween Press On
Add a soft, feminine touch to your halloween press on nails by using a color like this lilac purple spider and ghost themed nails.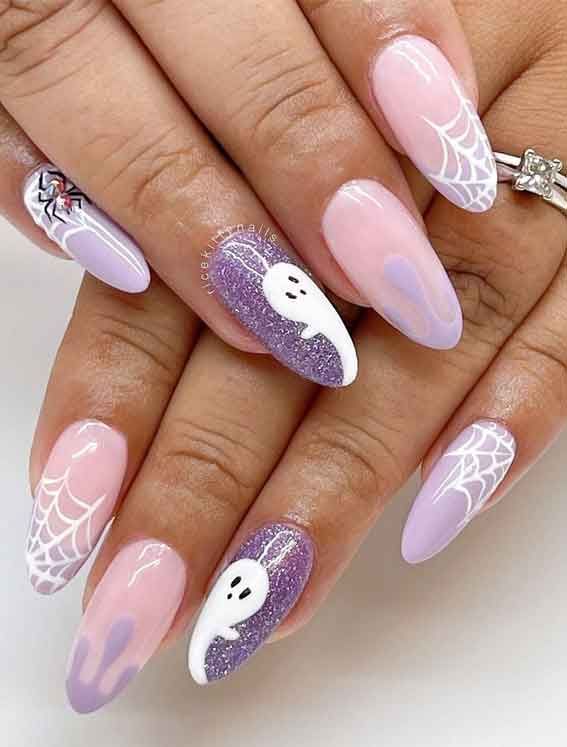 Neutral Halloween Nails
Want something more toned down and not so obvious? Try this very neutral halloween ghost nails in beige and white with splashes of black nail polish.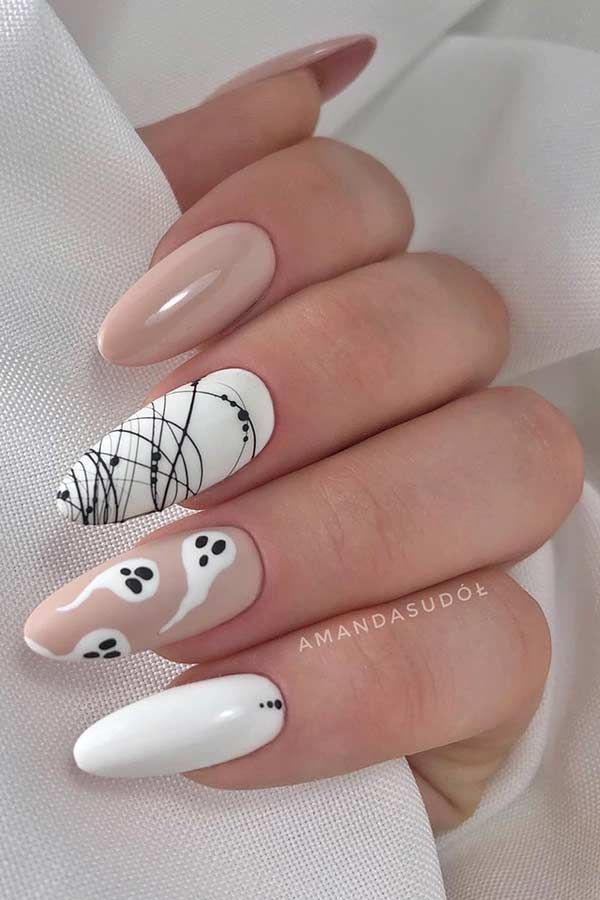 Black and White Ghost Scream Nails
Black and white spooky Scream nails with some spider webs and celestial designs in between.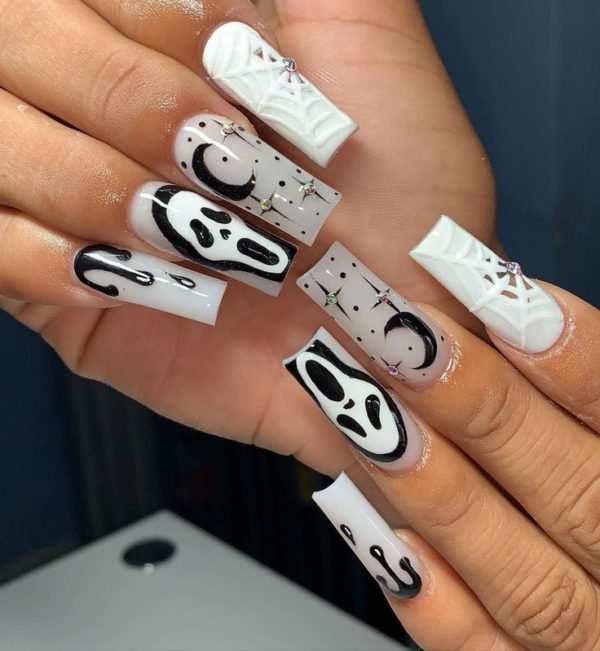 Halloween Pumpkin Pink Nails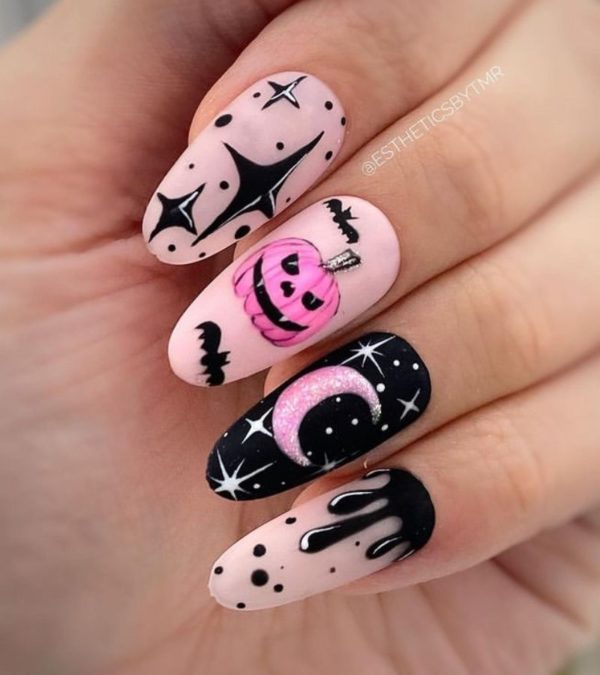 Halloween Coffin Nails Extra Long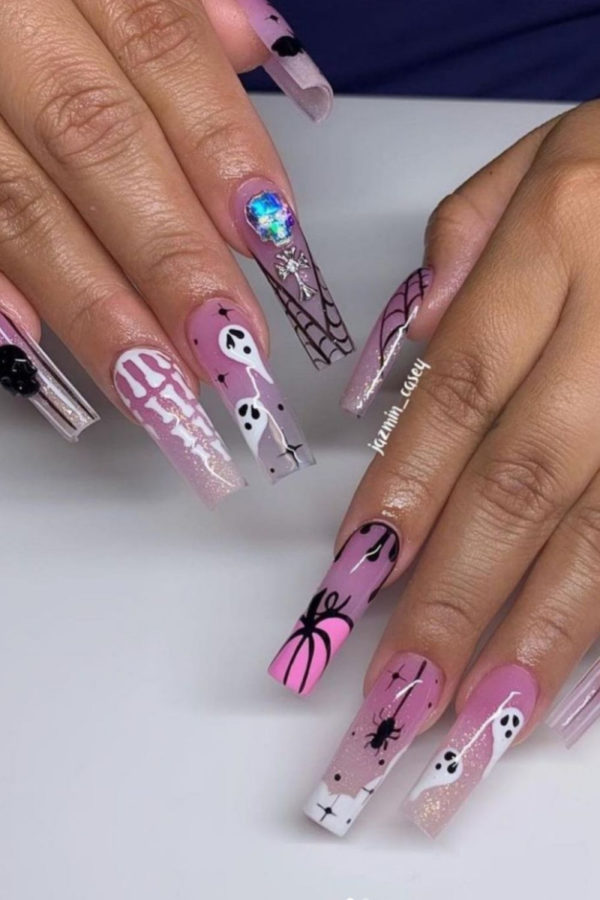 Eerie Halloween Nails
Cute Halloween Press On Nails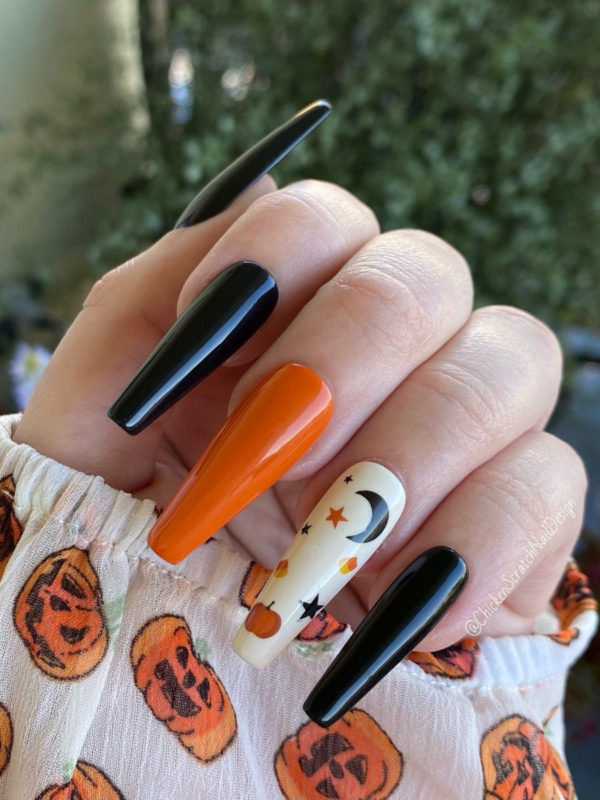 Dark Halloween Nails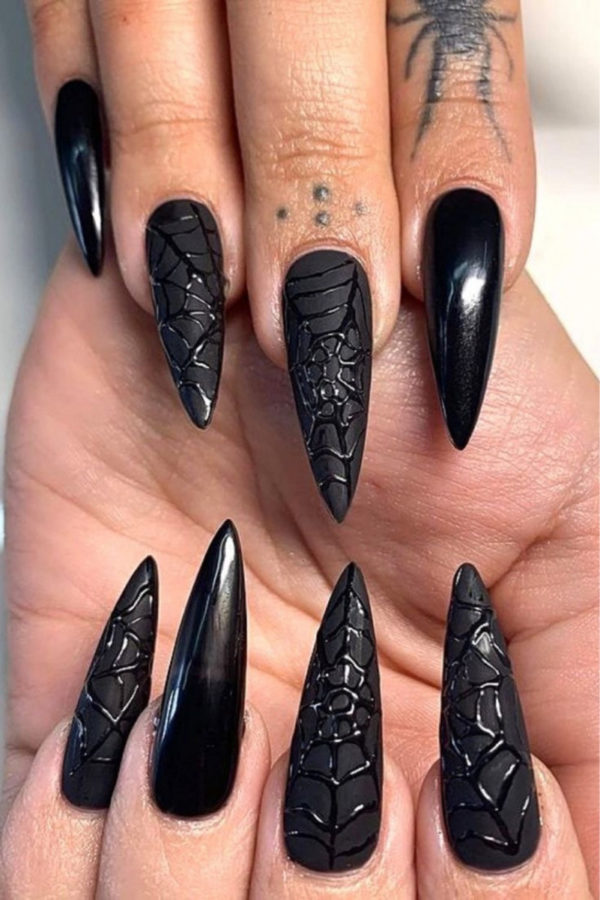 Colorful Halloween Nail Ideas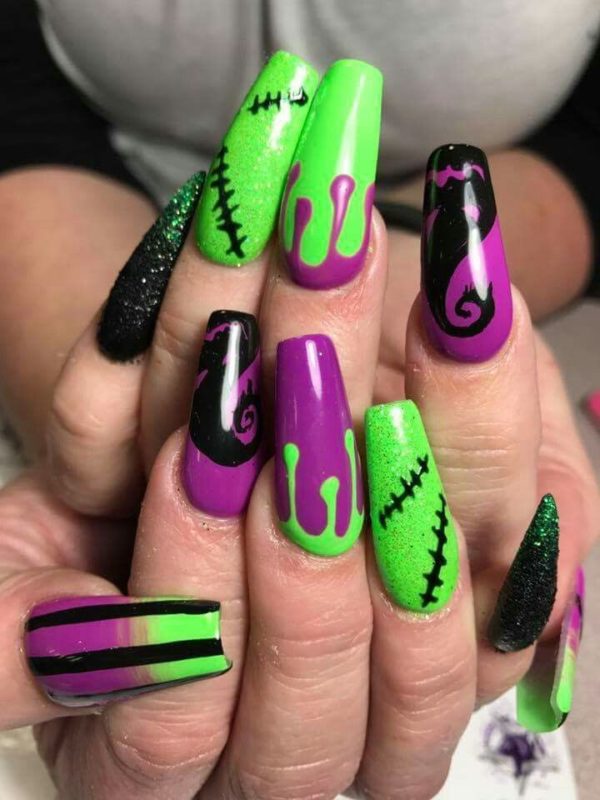 Halloween Patch Striped Nails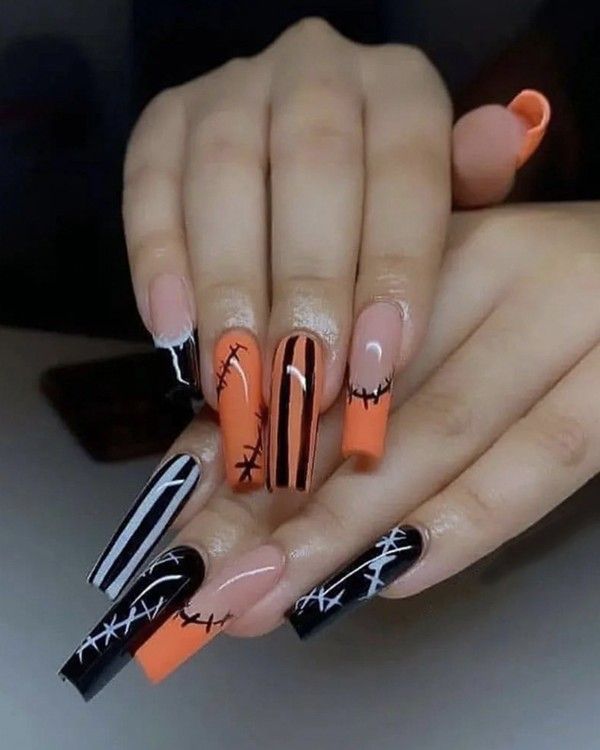 Recreate these designs with this set
Jason Michael Myers Halloween Scream Nails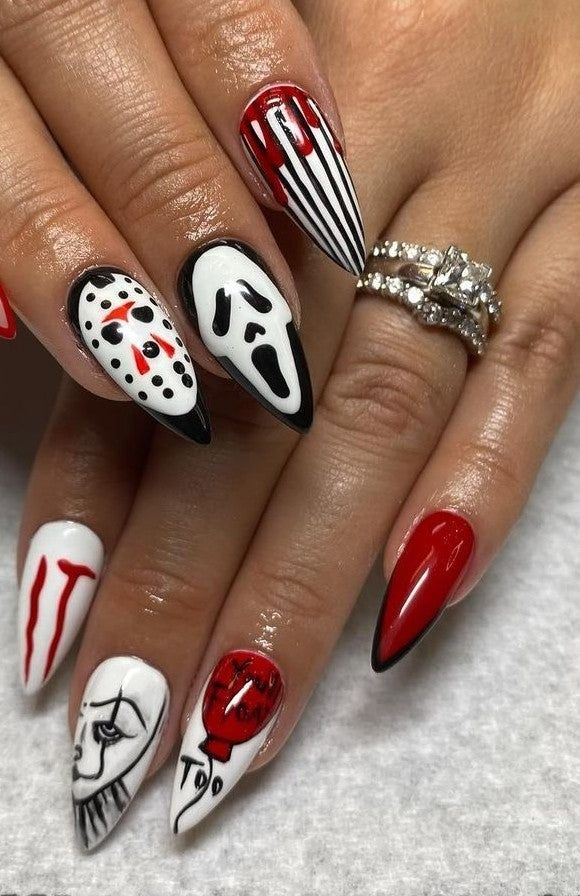 Celestial Nails Designs Halloween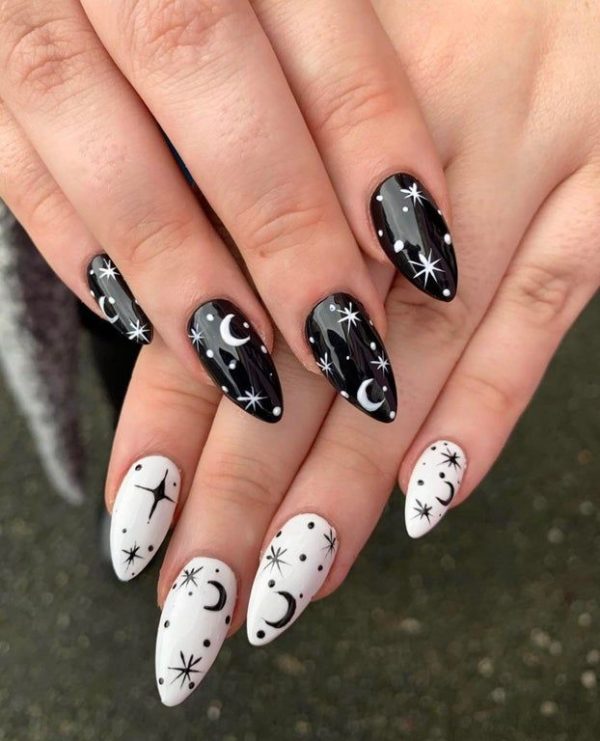 Cute Orange Nail Designs For Halloween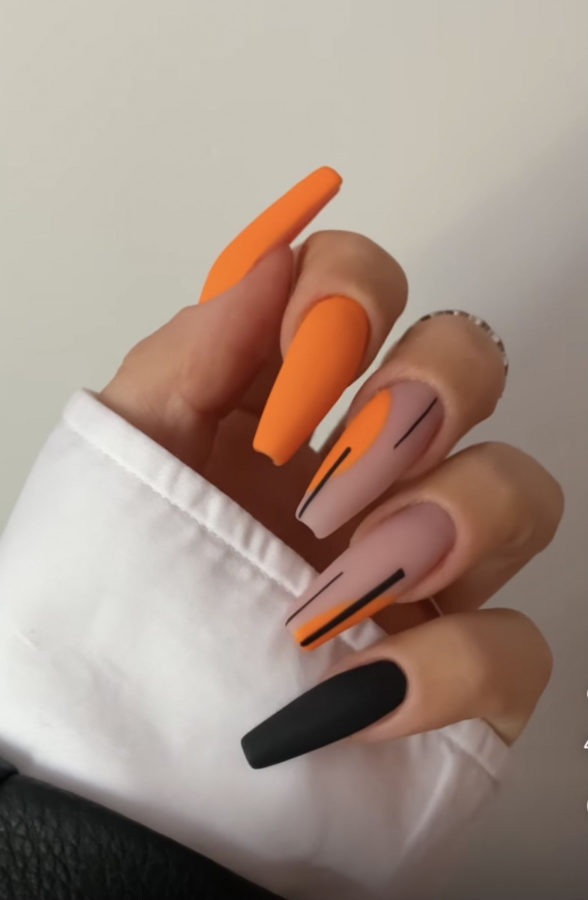 Gorgeous Halloween Nail Art Design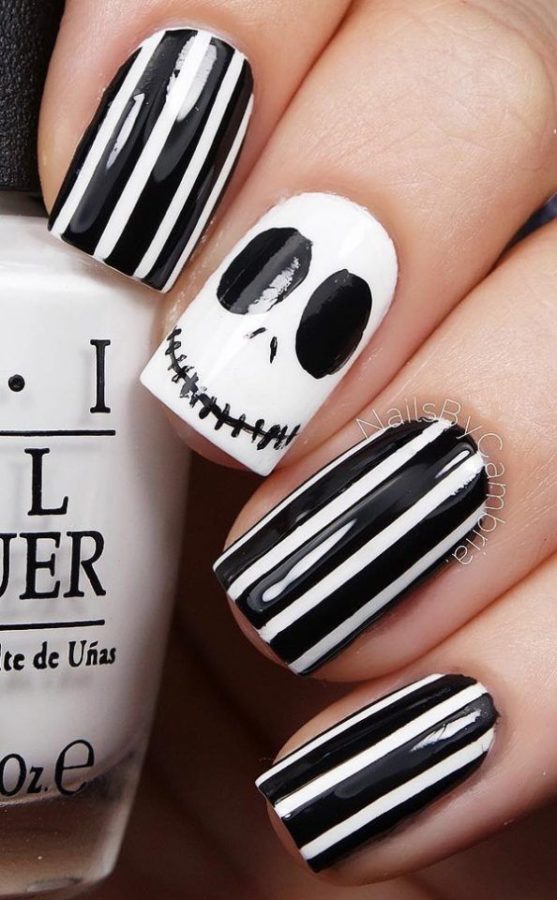 Purple Full Moon Halloween Nails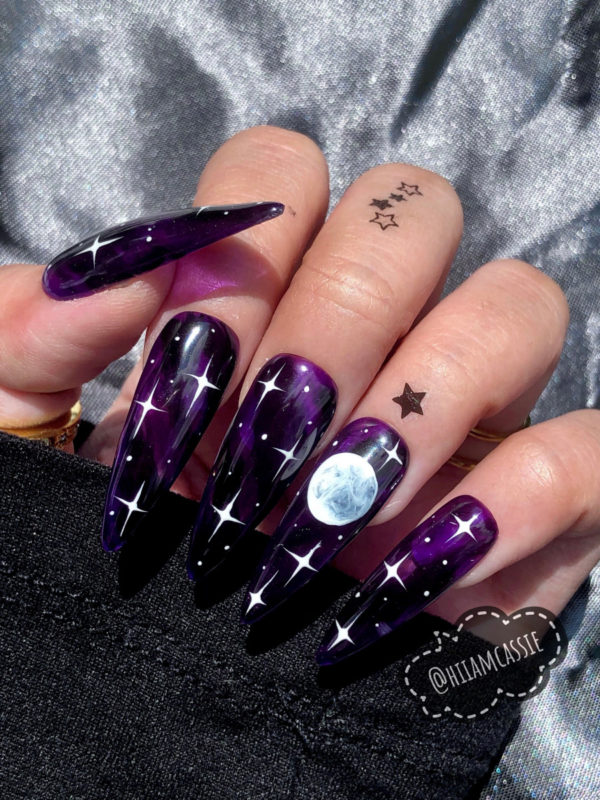 Girly Pink Halloween Manicure Long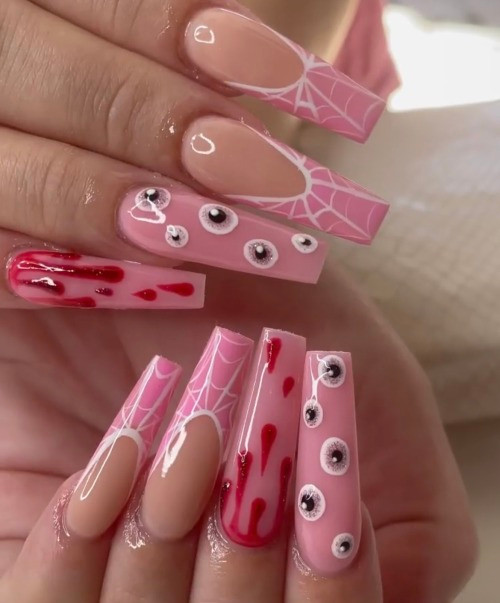 Extraterrestrial Halloween Coffin Nails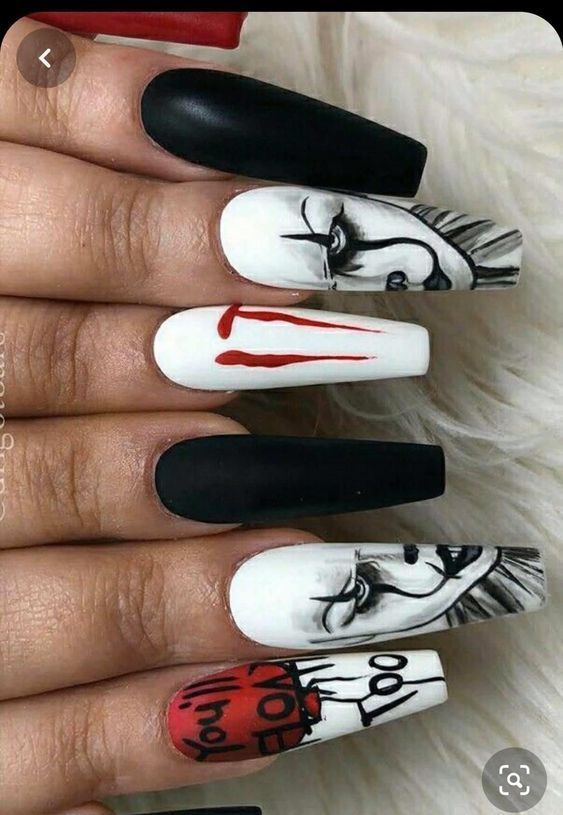 Spooky Halloween Set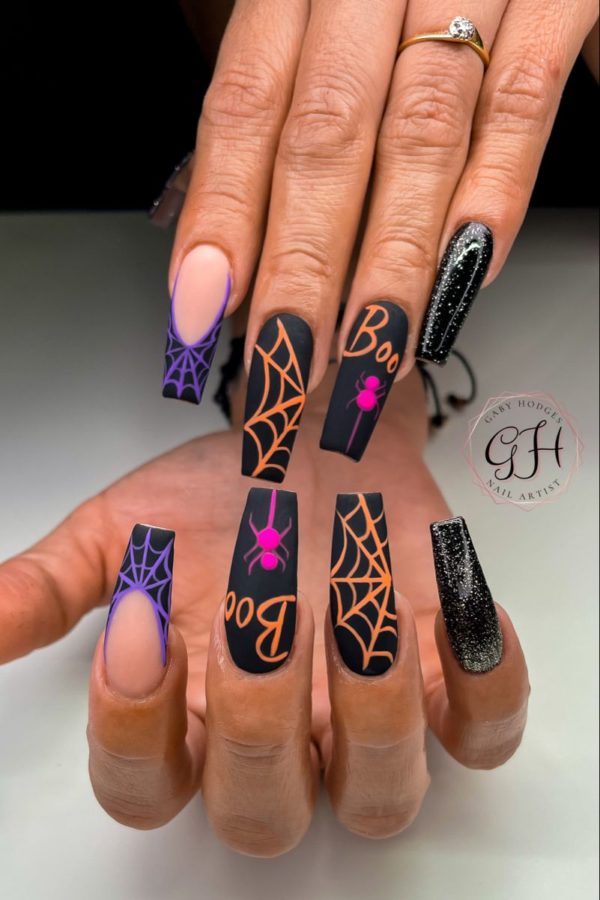 Halloween Jack O Lantern Nails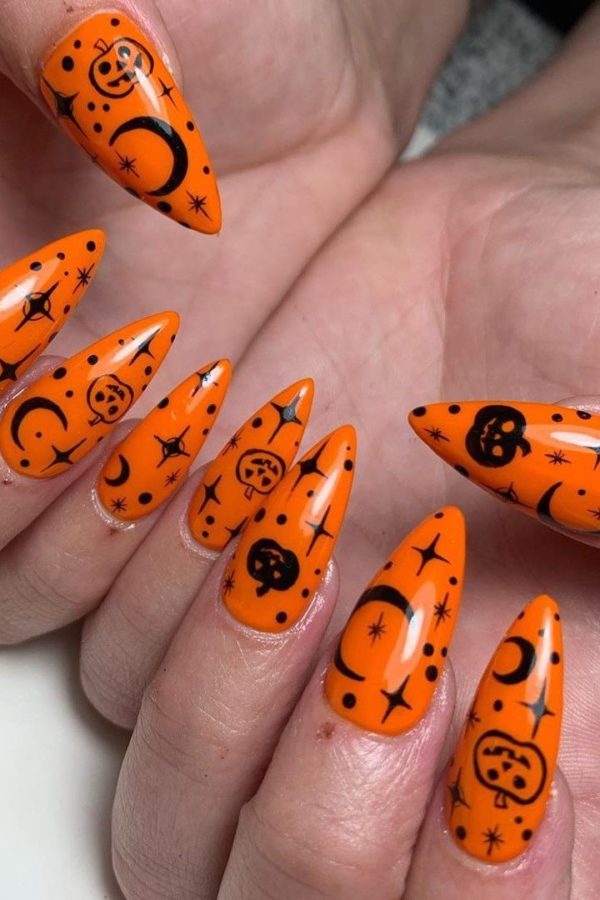 Spooky Halloween Nail Ideas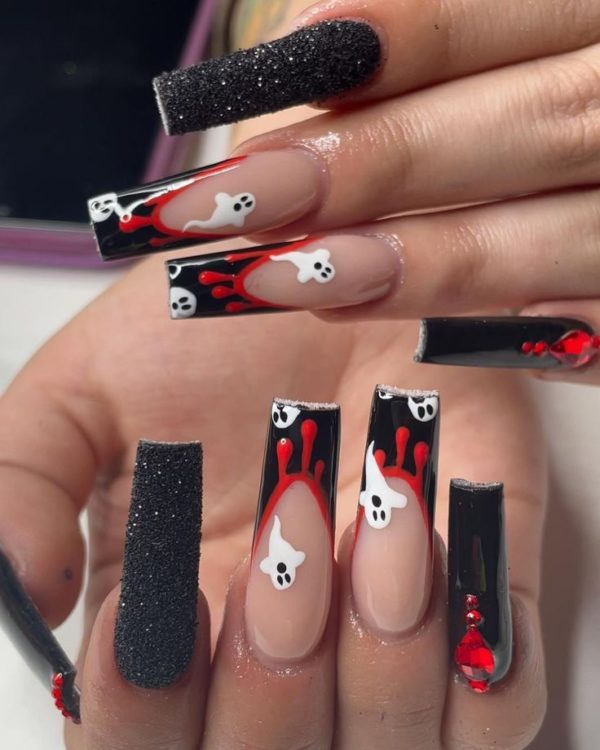 Pink Halloween Coffin Nails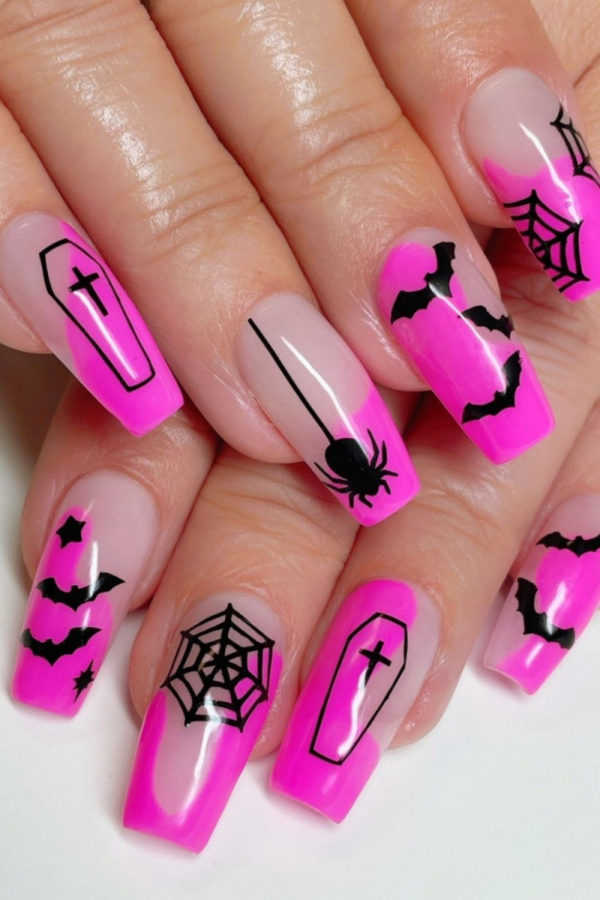 Scary Ghost Nails
If you're looking for a simple design, then these black ghost nails are perfect for you.
They feature a white outline along with a black background. You can use acrylic paint or gel polish to achieve this effect.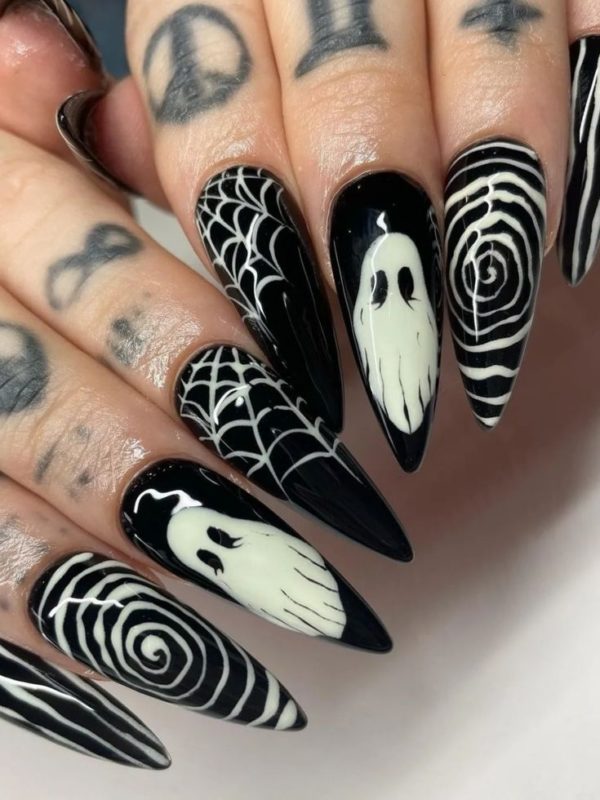 Cute and Fun Bat Halloween Nails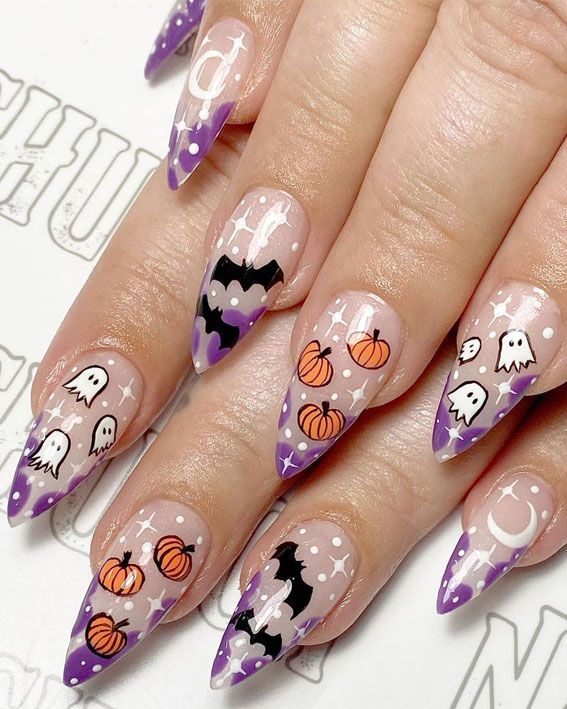 Basic Acrylic Nails For Halloween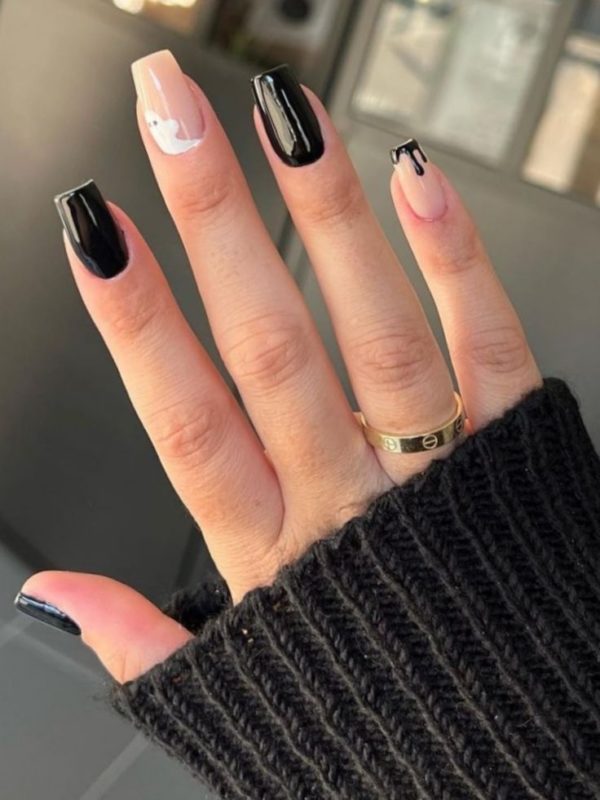 Spooky Ghost Nails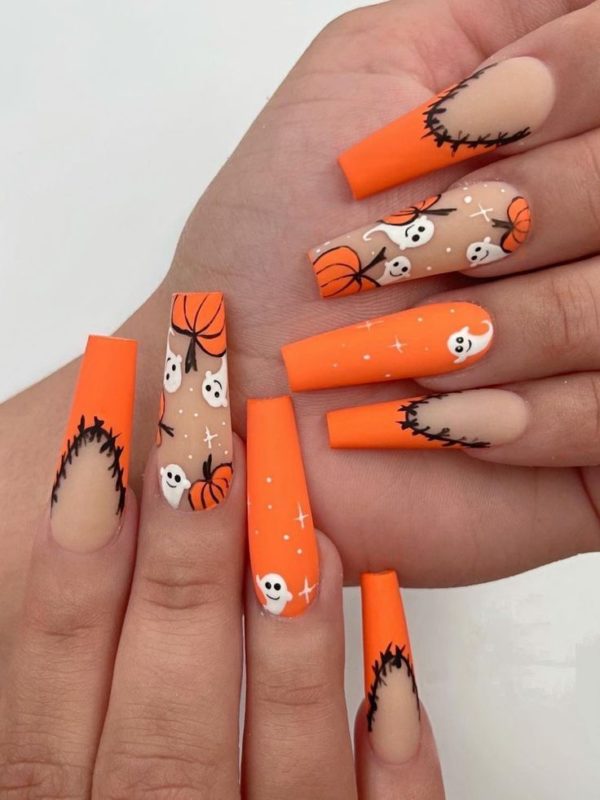 Recreate this style here
Horror Halloween Friday The 13th Jason Vorhees Nails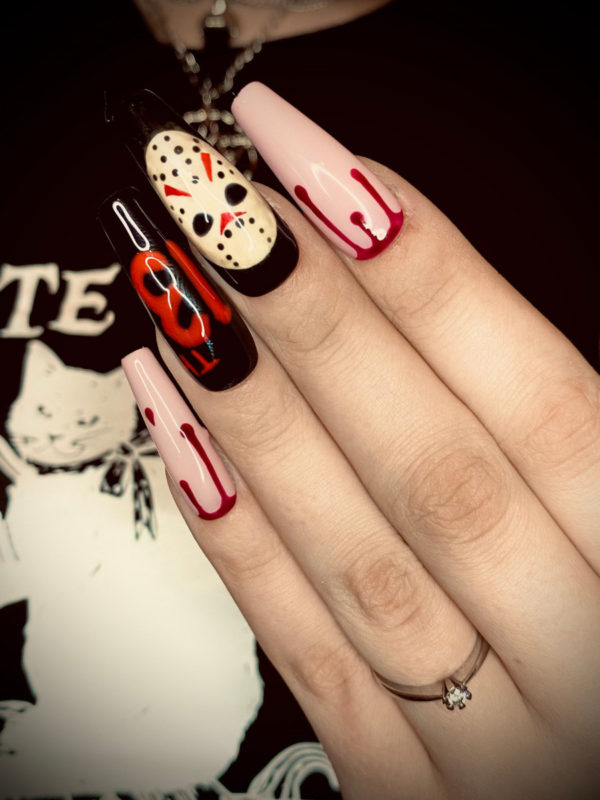 Nail Ideas For Halloween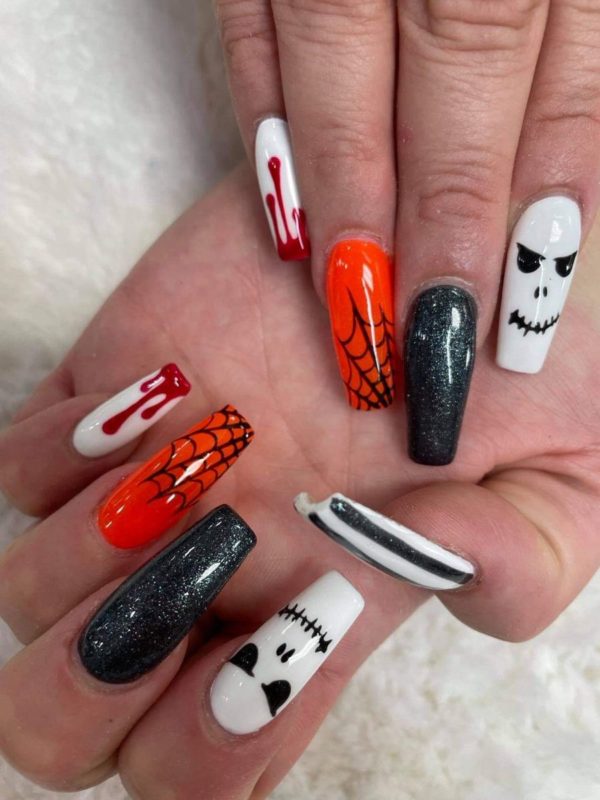 Bloody Halloween Nail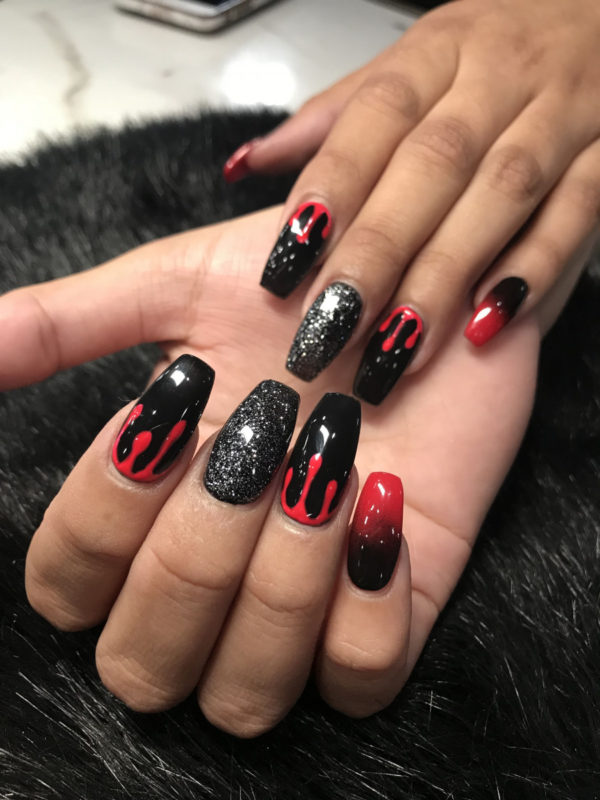 Halloween Acrylic Nails
Halloween Alien Nail Art Press On
If you're looking for more spooky nail art ideas, try adding black dots to your nails. This will give them an eerie appearance.
Dripping Blood Halloween Nail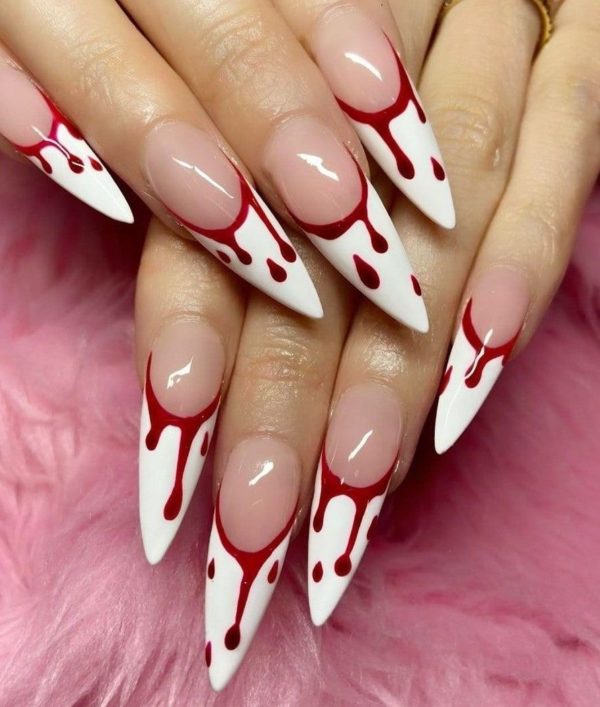 Recreate this style using this set
Orange Pumpkins Coffin Nails
To make these orange pumpkins, start by painting your nails with a bright orange color.
Then draw out the pumpkin shape, spider web and stripes with a fine tip marker or nail polish.
Next, use a dotting tool to add details such as eyes, nose, and mouth. Finally, apply topcoat.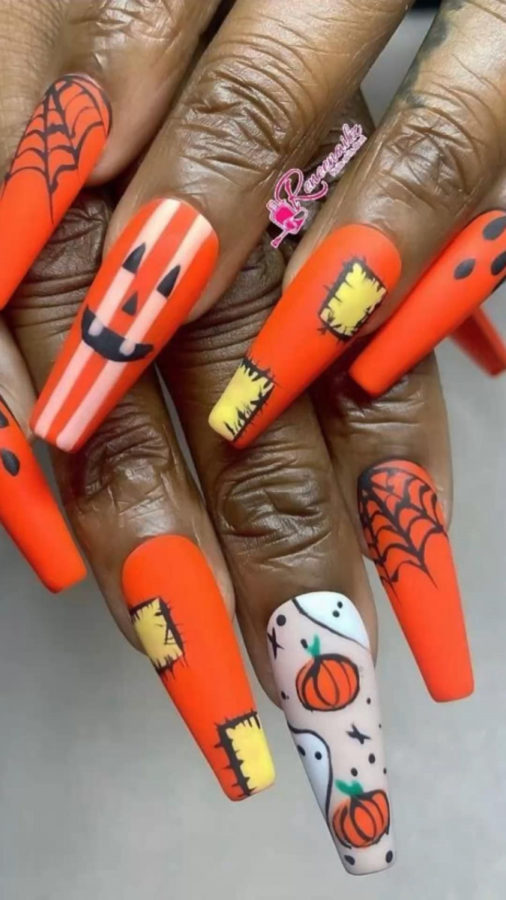 Scary Nail Design Halloween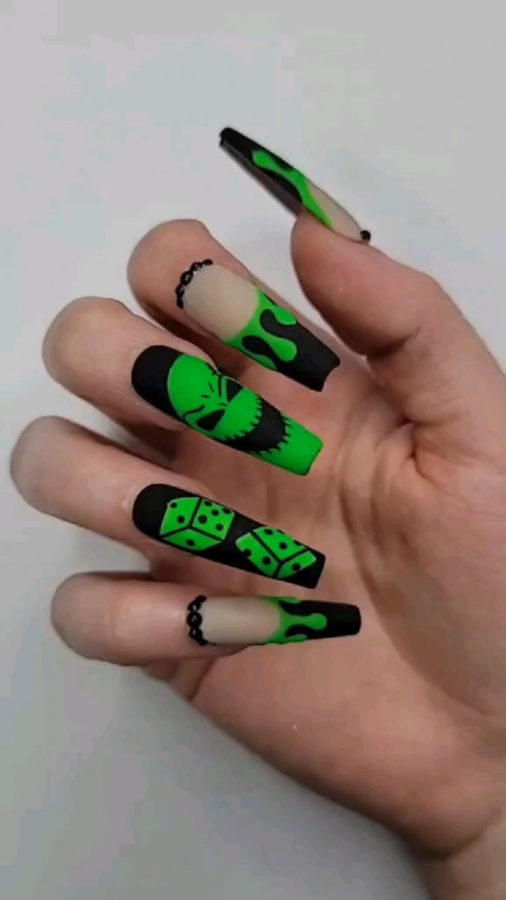 Create a similar look with this nails set
Simple Halloween Manicure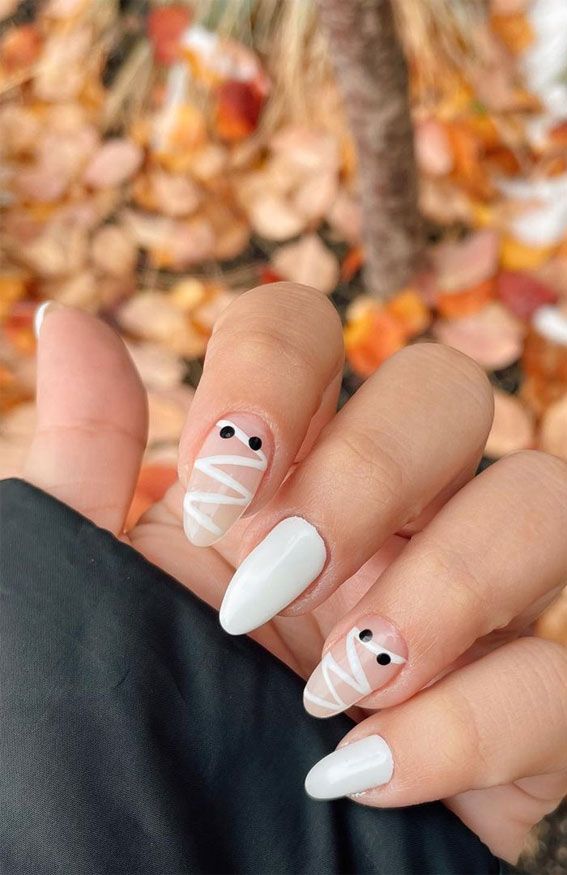 Spooky Halloween Stiletto Nails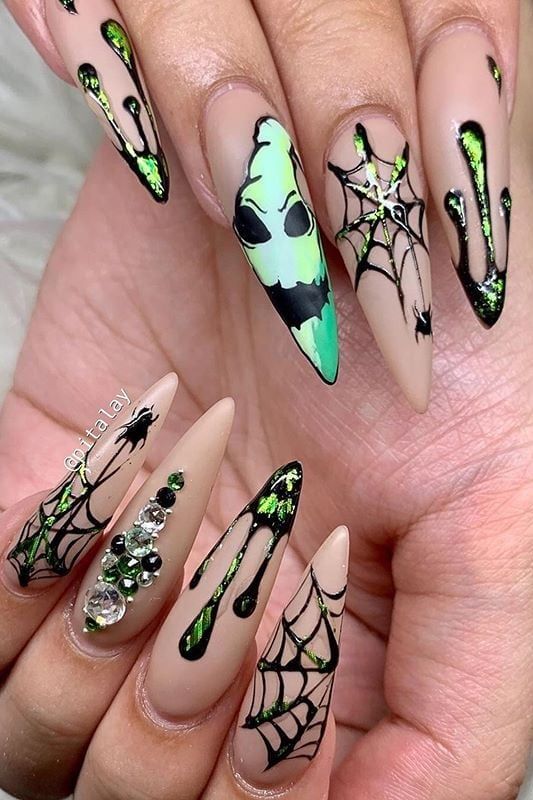 Bloody Halloween Nails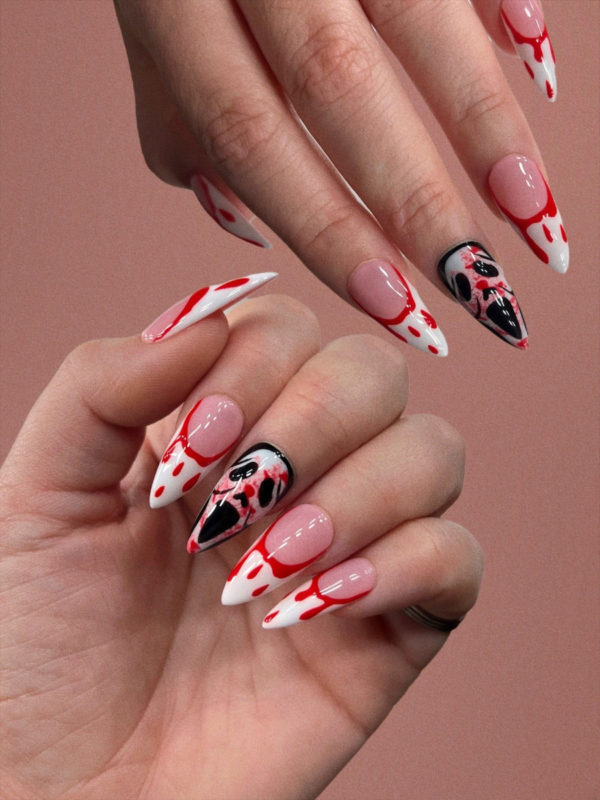 Spooky Spider Pumpkin Ghost Stick On Nails
Cute Spooky Halloween Pink Nails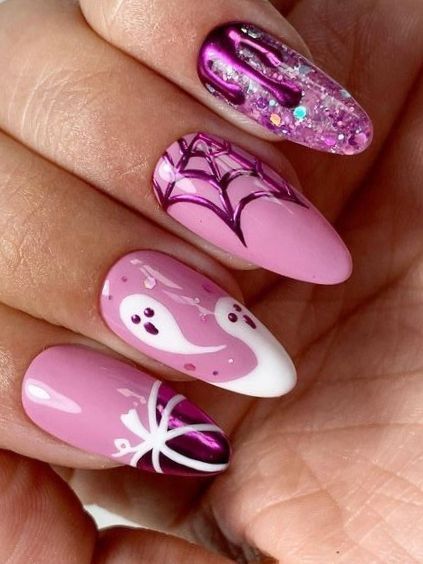 Scary Trick Or Treat Nails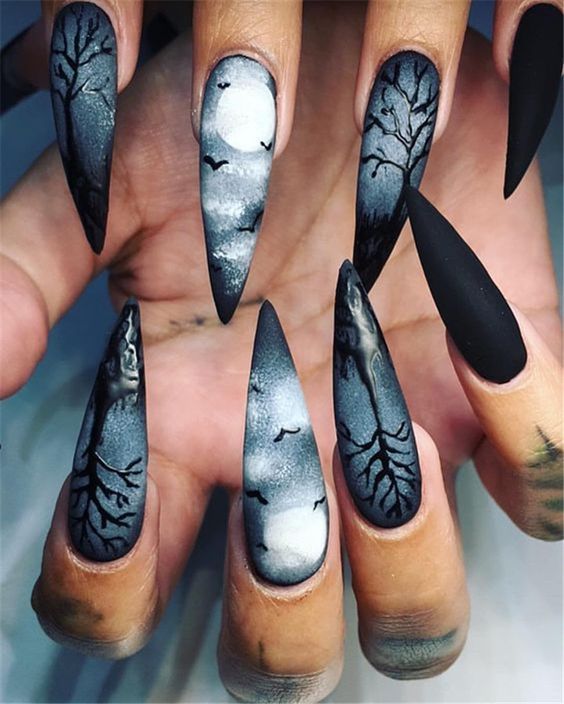 Related Articles You May Be Interested In:
How To Choose A Lipstick Color That's Right For You
The Ultimate Makeup Kit Beginners Guide
The Best Oils For Natural Hair In 2023
12 MAC Lipstick Dupes That Look Gorgeous On All Skin Tones
The Best Skincare Dupes To Shop Now
Shevy
Hi! I'm Shevy! I'm the Founder and Managing Editor of Travel Beauty Blog est. 2016. I am also the Founder of Shevy Studio Marketing Agency where I work with entrepreneurs and bloggers on SEO/Content Strategy, Web Design and Consultancy.