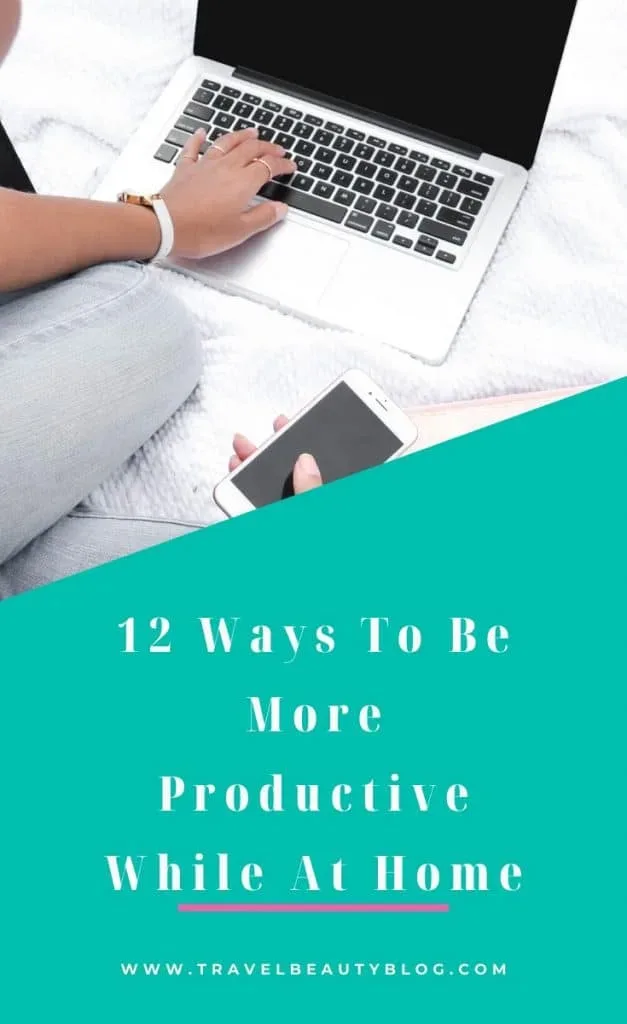 Last Updated on 4 weeks by Shevy
12 Tips On How To Be Productive At Home
Are you finding it difficult to stay productive while working from home?
With the freedom and flexibility that comes with remote work, it's all too easy to fall into the trap of distraction and procrastination.
But fear not! In this article, we will share 12 simple steps to help you boost your productivity and make the most out of your work-from-home experience.
Whether you're a freelancer, an entrepreneur, or part of a remote team, these tips are applicable to anyone looking to increase their efficiency and get more done throughout the day.
From creating a designated workspace to setting clear goals and eliminating distractions, we've got you covered.
We are a participant in various affiliate marketing programs and may earn a commission for any purchases made through these links at no extra cost to you. Read full disclosure here.
Discover effective time-management techniques, learn how to prioritize your tasks, and find out how to maintain a healthy work-life balance while working remotely.
We'll also delve into the importance of taking breaks, staying organized, and establishing a consistent routine.
Related: How To Easily Quit Being A Procrastinator 
Don't let the comforts of home hinder your productivity.
By implementing these simple steps, you'll be able to stay focused, motivated, and accomplish your goals like a pro.
So, let's dive in and unlock your true work-from-home potential!
12 Easy Tips On How To Be Productive At Home
Wake Up Early
I know you must be thinking why wake up early when you can start your day later.
Well while sleeping late may sound good, most people are more productive in the morning time.
Related: 8 Habits Of Successful People
Starting early sets the tone for the day and you are more likely to get more stuff done. You also want to start with the most important task of the day first.
Evaluate Your Tasks
Everyone has at least one thing they have been putting off for a long time.
Now is the time to sit down and evaluate your priorities and plan how you are going to get it done.
Make a note of the things you would like to accomplish, set goals and split them up for the week.
Each day work on a set of tasks or one single task until it is completed.
Having this list would ensure that you work on them in order of priority and that nothing is left undone.
Schedule to work on your tasks at a time when you know would be convenient for you.
Read Books
Reading is a great way to enhance your knowledge and keep the brain active.
If you don't already have books at home that you haven't had the time to read, now may be a great time to get some.
There are countless of books that you can order from Amazon and have them delivered to your home.
Alternatively you can listen to AudioBooks and if you are already a Prime Member you get 2 on free trial.
With your membership you also have access to Kindle Unlimited but if you're not a member, their E-Books start at $0.99 and up.
Avoid Watching Too Much News
It can be a bit overwhelming right now staying tuned to all the latest news updates. Not only that but there's an overload of information being circulated about the coronavirus.
Related: How To Live Your Best Life
On top of the already stressful situation that is occurring as a result of this global pandemic.
Limit the time spent watching the news so that you can make better use of your time and avoid feeling overwhelmed and stressed out.
Enroll In An Online Course
Sometimes reading books are not enough and you may require a more hands on approaching to learning a new skill. Enroll in an online course to learn a new skill.
Or enroll in a refresher course to update the skills that you already have.
This is a great way to make yourself more marketable and later on you can teach other people what you have learnt.
Hubspot offers free courses mainly in business and marketing.
UDEMY on the other hand, offers courses at very affordable prices. You can learn a skill like photography for example.
I have taken a couple of courses on Udemy in the past and have found them very helpful.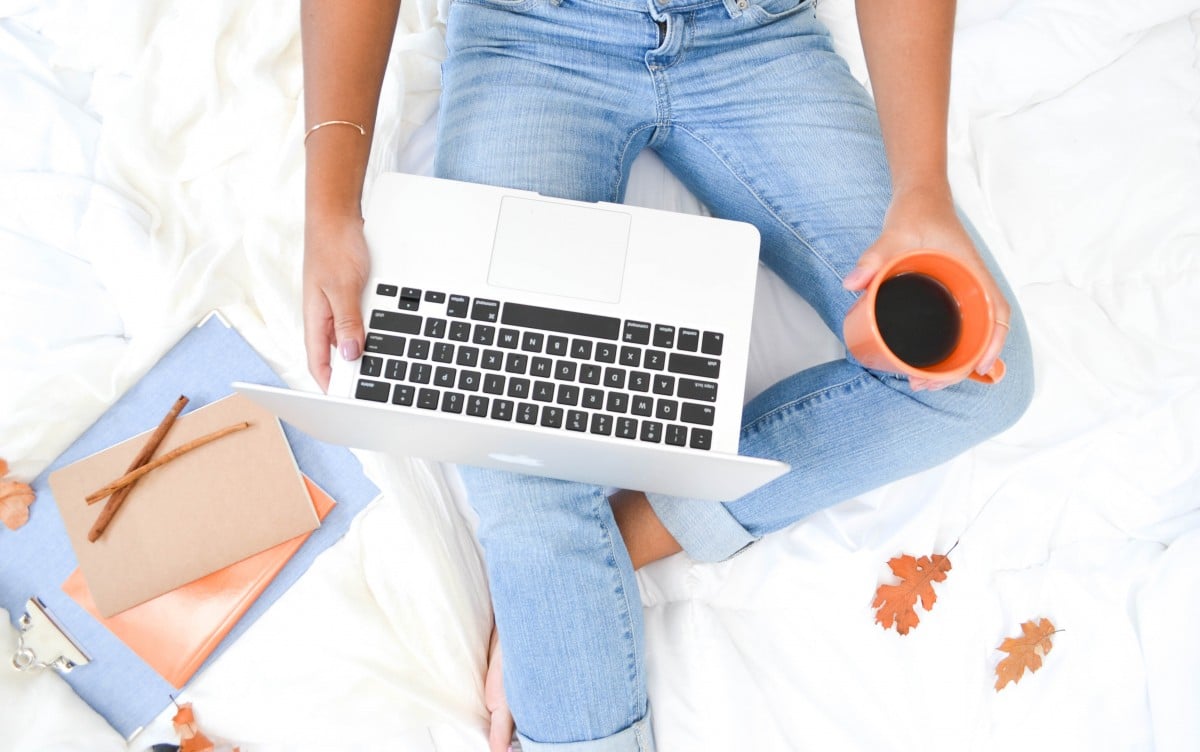 Start A Blog Or Online Business
Perhaps you have been thinking about starting a blog or business for a long time now.
I have an entire post dedicated to showing you how to start a blog as a side hustle.
You can make money blogging but it's difficult to do so when now starting up.
In that case, you may want to consider starting an online business instead.
Which may be more profitable in the shorter term as opposed to a blog like MailerLite or MailChimp.
Create A Course Or E-Book
If you already have a blog, e-mail list or a website, you can generate a source of income by creating your own e-course.
Teachable is a great platform for creating your courses both free and paid.
Alternatively you can share your course using your Email Service Provider.
But it can be quite expensive to host on Teachable, if you are not already making money from the course.
There is a monthly fee of $40 regardless of if anyone enrolls or not. You also have to promote your courses on your own.
For e-book creation you can use tools like Canva, Microsoft Word, or PowerPoint.
Related: 50 Journal Prompts For Self Discovery And Goal Setting
Depending on how you want to deliver the information to your audience and which platform is suitable for your needs.
You do not need to be an expert to create a course or e-book. As long as you know more than a few people, you can teach them what you know.
Limit The Time Spent On Electronics
Keep away from your phone and tablet as they are some of the biggest distractors.
For instance while working on your computer you may opt to leave the cellphone in another room.
Also, avoid turning on your television to try to catch up on your favorite Netflix series or movie.
Leave that for later in the evening or night when you are in a relaxed mode. By then everything on your to-do list would have been completed.
How To Be Productive By Taking Breaks
Reward yourself with 15 minute breaks at least once every 2 hours. Use this time to drink some coffee, tea, or to chat with your family members.
This is aside from your lunch break.
Related: 4 Simple Ways To Boost Your Self Esteem
Don't get too caught up in trying to finish everything in a day.
It's okay to attend to them when you feel you are ready to tackle them.
Spend Much Needed Time With Family
Use this time to do the things that you don't normally get the opportunity to with your family.
It may be helping the kids with their assignments, baking cookies, praying together or watching family movies.
Whatever it is that brings your family closer, do just that.
But keep in mind that large family gatherings are discouraged at this time.
For Creators And Persons Who Have An Online Agency
Become A Content Creator
Now is a great time to plan your blog content for the next couple of months.
Go beyond planning and actually create content that you can post accordingly to your posting schedule.
Catch up with folks on your mailing list who probably haven't heard from you in a while. Reach out to them not only via email but on social media as well.
Create content that would resonate with them in this current situation.
Bearing in mind that some people's focus have shifted away from fashion and beauty, for the time being.
Try promoting self-care, productivity, lifestyle and health and wellness content.
How about launching that e-course or e-book that you have in drafts for months?
A lot of people are on their phones more than ever everyday and are searching for ways on how to be productive at home.
Offer your Services online
Consider expanding your offers to accommodate persons that may now be forced to be innovative.
Especially brick and mortar stores who may not have a social media presence.
Offer your services to help solve their problem with online visibility. This may require you reaching out to them to pitch your services.
Some of them may want to launch an online store and need help with setting up on Shopify or Amazon for instance.
Assess their needs accordingly and create packages you can offer them at different price points.
Wrapping Up How To Be Productive At Home
There you have it!
The 12 ways on how to be productive at home.
If you do have any tips on how to be more productive please share them below! 
Shevy
Hi! I'm Shevy! I'm the Founder and Managing Editor of Travel Beauty Blog est. 2016. I am also the Founder of Shevy Studio Marketing Agency where I work with entrepreneurs and bloggers on SEO/Content Strategy, Web Design and Consultancy.