Last Updated on 7 months by Shevy
How To Have A Positive Mindset?
Today I want to focus on how to have a positive mindset in the midst of an economical shift. The past couple weeks have definitely reminded us all that we are living in crucial times. A time when we are required to live in faith more than ever before!
While I understand that everyone's situation is totally different, to which I am empathetic. I want to use my platform to inspire, raise awareness, encourage and motivate others.
As I believe we can all support and lift each other up in different ways. Regardless of if we are doing okay, or have been negatively impacted by the Covid-19 pandemic.
We are a participant in various affiliate marketing programs and may earn a commission for any purchases made through these links at no extra cost to you. Read full disclosure here.
Related: How To Be More Productive While Stuck Indoors
My heart goes out to all those who have lost their source of income, family and loved ones. But I want to emphasize that despite our circumstances, we have the power within ourselves to live in faith or live in fear.
These are my 10 tips on how to have a positive mindset during an economical shift.

How To Have A Positive Mindset During An Economical Shift
Speak Positive Affirmations Over Your Life
Make it a daily habit to speak good things over your life and that of your family and loved ones. In order to do this, you have to not dwell on the news reports and the horrible stories on social media.
Related: 3 Simple Ways To Practice Self Care
I am not telling you to not be aware of what's going, however, don't let it consume you. During this time you want to set your mind on positive thoughts as much as possible.
Here are 25 positive affirmations that you can use everyday from Alicia Powell of Pixistock:
With every breath, I release the anxiety within me and I become more calm.
I have replaced feelings of overwhelm with faith that everything will work out.
I have released all irrational feelings of fear.
I am bigger than any negative thing that could possibly happen to me.
I will keep all situations and circumstances in proper perspective.
I embrace all that's good and positive around me.
I forgive myself for ever inflating the severity of my problems.
I am divinely protected.
I will not let my anxious thoughts have power over me.
My business will survive this.
I have the ability to handle any challenge I face with strength and courage.
I am receptive to the peace of a grateful heart.
Though things around me may be uncertain, I am certain I will succeed.
I am in charge of how I feel today. Today I am choosing happiness.
Each day I am grateful for how loved I am and the many people that care about me.
I can get through anything life may unfold for me.
This is only temporary. The best is yet to come.
I choose to be grateful no matter my circumstances.
I am calm and centered. I am in control of my emotions.
Inner joy radiates through my entire being. 
No matter what happens today, I will find joy and positivity in it.
I can think clearly and solve problems. I am focused and disciplined.
I am grateful for past opportunities and the new ones that will be presented to me.
I am creative enough, brave enough and capable enough to pivot. I will do everything I can to rise, persevere and overcome.
I am not afraid to ask for help. 
Affirmation Tip: Say them while standing in front of a mirror, focusing on the meaning of each.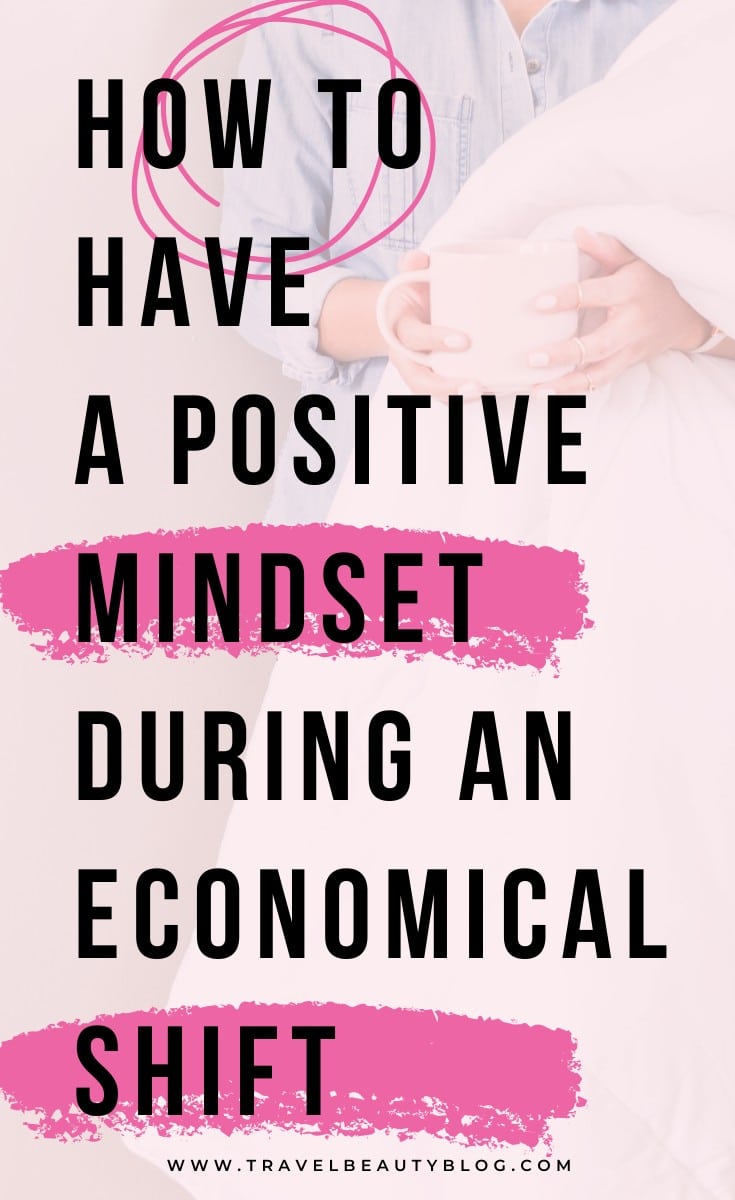 How To Have A Positive Mindset By Practicing Self Care
Do what brings you the most inner peace! Perhaps you have been neglecting yourself while taking care of everyone else around you. Find some time to practice self care by listening to music or a podcast.
Exercise, read a good book, have a spa at home or engage in a skincare routine, eat healthy or meal prep for the week.
Focus On The Positives
In the midst of the chaos you have to focus on what positives can be derived from your situation. Maybe you have been forced to work from home now.
If that's the case then this is your chance to start your own online business or to focus more time on the one you already have. Or the opportunity to spend more time with your family.
Perhaps you might have been released from your current job not knowing what the future holds. How about starting a blog, podcast or YouTube channel. Think about ways you can put your skills at work by helping people who are in need at this time.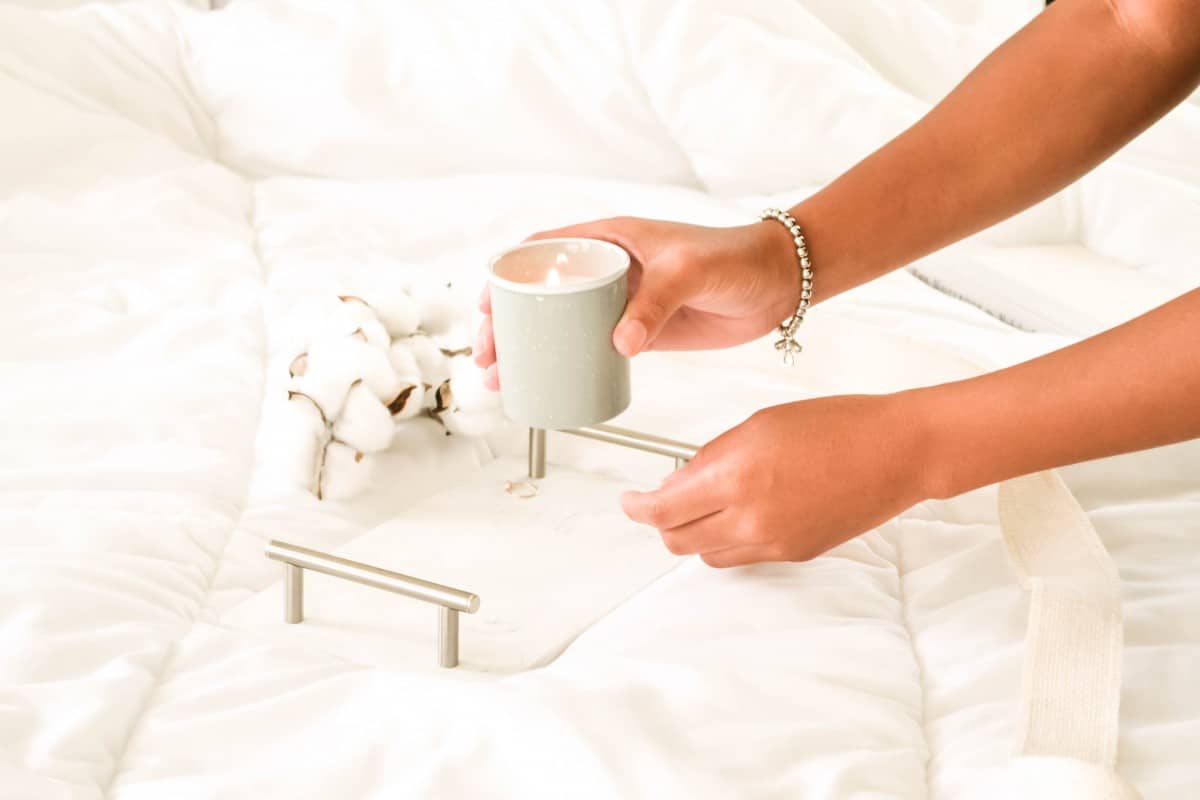 Spend Wisely
Now is not a time to buy that fancy spring dress you saw on ASOS. In fact, you want to hold on to your savings and the extra money in your bank account.
Even if you still have a steady stream of income at the moment. If you must spend, only buy what you need and defer buying the things you desire.
Related: 10 THINGS I STOPPED BUYING TO SAVE MONEY
How To Have A Positive Mindset By Being Grateful
If we are being honest, nobody expected the decade to start off like it did. So while our current situation may not be ideal or how we had imagined, we have to be grateful. Grateful that it could have been worse or simply look around and count our blessings.
Draw Closer To Your Spiritual Being
I believe that there is only one God. Others may have a different opinion or belief system. This is not a time to point fingers and cast blame. Instead, use this time to draw nearer to your God in prayer!
At the end of the day only Him can see us through the good and bad times.
Stop Worrying
It's natural for the human being to worry, especially in uncertain times. But you can't have faith and worry at the same time. Worrying only leads to unwanted stress that often results in unhappiness.
When you worry it does not improve the situation but rather, leaves room for negativity to dwell.
Also, you can't worry over things you have no control over. Although, that doesn't mean we can't contribute positively. We can be cautious, smart and do our part as a society.
So, in order to have a positive mindset, you've got to leave worrying behind!
Related: HOW TO EASILY QUIT BEING A PROCRASTINATOR
 How To Have A Positive Mindset By Journalling
Sometimes a great way to maintain a positive mindset is by putting your thoughts on paper. Take 10-15 minutes out of your busy schedule to write down what's on your mind.
Revisit them from time to time and see what needs to be actioned, and what needs to change. Remember thoughts lead to actions and action leads to results.
In other words, what you dwell on will become your reality.
Related: 50 JOURNAL PROMPTS TO HAVE AN AMAZING YEAR
Surround Yourself With Positive People
This might be a tough one but our environment and the people around us contribute to our reactions. Not everyone is fortunate to be surrounded by positive individuals.
But most times we have a choice to distance ourselves from situations and persons deemed toxic. It's equally important for you to be aware of the energy you give off and how they can affect those around you.
Envision Your Future
Last but not least, envision your future! Think about what you are going to do when you make it through this economical shift. Start planning for your future successes.
Imagine yourself doing the things you've always dreamt of. It could be as simple as going on vacation or buying an investment property.
[mailerlite_form form_id=3]
There you have it! 10 tips on how to have a positive mindset during an economical shift. If you find this post helpful please share it with someone who you think needs it.
Shevy
Hi! I'm Shevy! I'm the Founder and Managing Editor of Travel Beauty Blog est. 2016. I am also the Founder of Shevy Studio Marketing Agency where I work with entrepreneurs and bloggers on SEO/Content Strategy, Web Design and Consultancy.