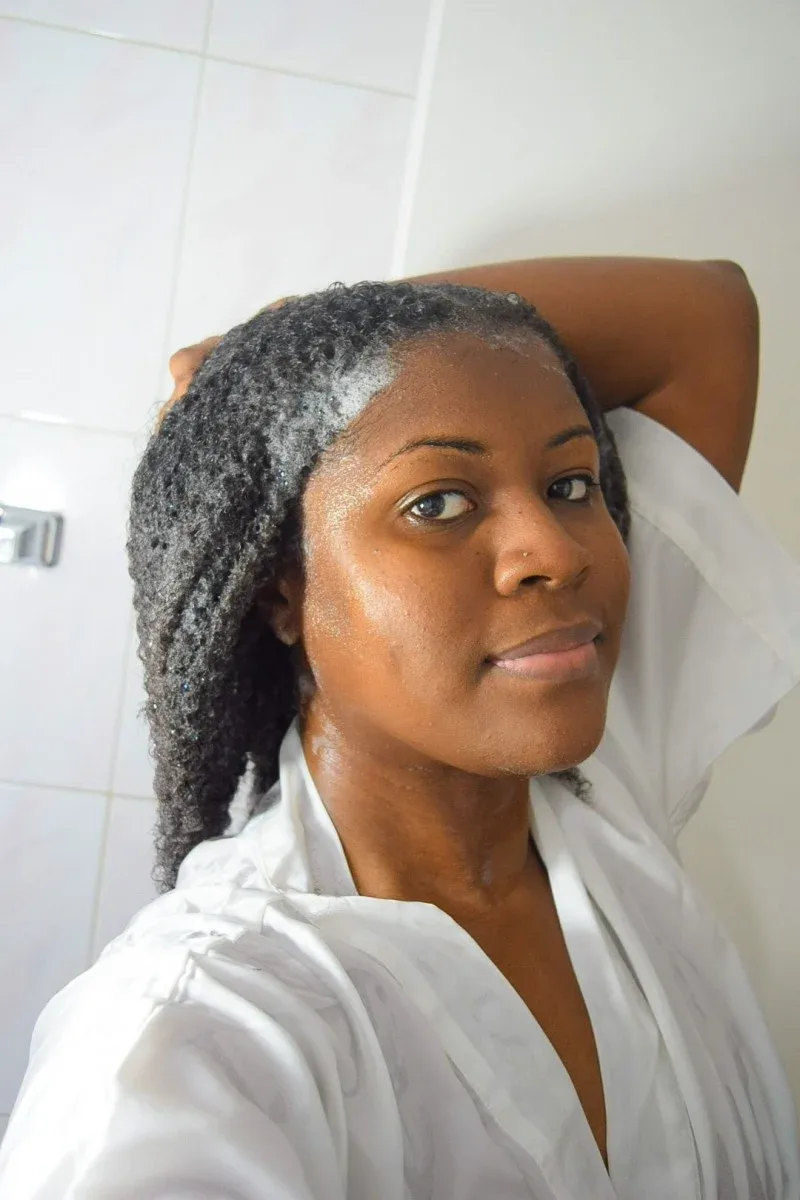 Last Updated on 7 months by Shevy
Carols Daughter Wash Day Delight Shampoo
I don't always shampoo my hair but when I do I use Carols Daughter wash day delight shampoo! Its a water-to-foam sulfate free shampoo made for curly and kinky hair.
So if you have natural hair you may want to consider adding it to your hair care routine.
*The product mentioned in this post was received complimentary for testing purposes. All opinions expressed are my own.*
We are a participant in various affiliate marketing programs and may earn a commission for any purchases made through these links at no extra cost to you. Read full disclosure here.
As a natural hair person I wash my hair with Creme of Nature's Co-Wash cleansing conditioner once a week.
Related: 15 Best Co Wash For Natural Curly Hair
Prior to discovering Carols Daughter Wash Day Delight water-to-foam shampoo, I would normally shampoo once a month with Cantu Shea Butter cleansing cream shampoo.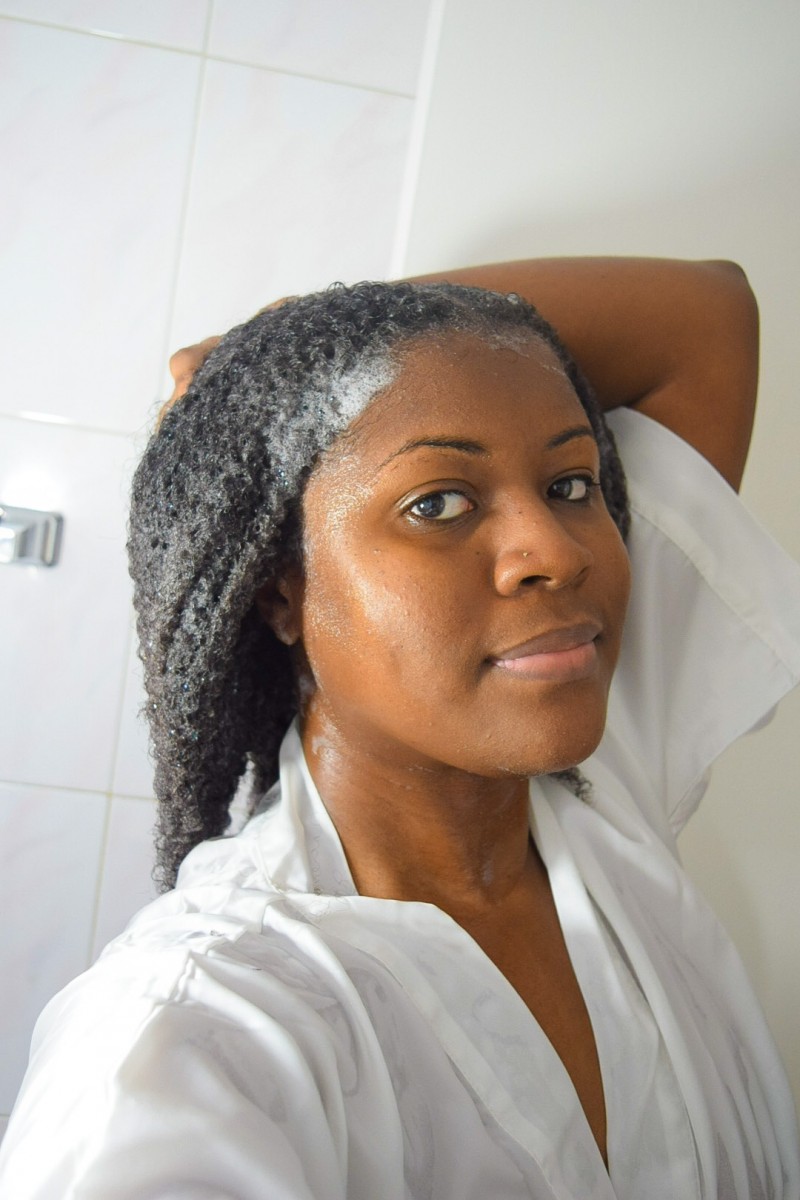 Awesome Results With Carols Daughter Wash Day Delight Shampoo
Packaging
The pointy tip applicator makes it super easy to get products down to your scalp.
This saved me time that I would have normally spent putting my hair into manageable sections.
Price
Although the price slightly varies amongst retailers, it should not cost more than $10-$15.
For me that is an affordable price point for a natural hair product and it is on par with similar products from other brands.
Related: The Benefits Of And How To Use Garnier Micellar Water
The bottle has enough product to last a couple of months well.
Ingredients
Carols Daughter wash day delight water-to-foam shampoo contains aloe. But does not have any harmful ingredients like sulfates, parabens, silicones or artificial colours.
Application
A little bit of product goes a long way as it only took about 2 pumps before my hair was literally covered in foam.
Coming from someone who has very thick hair, this was quite a surprise!
Also, there was no need to shampoo twice as my hair was squeaky clean after the first rounds.
Related: 12 MAC Lipstick Dupes That Look Gorgeous On All Skin Tones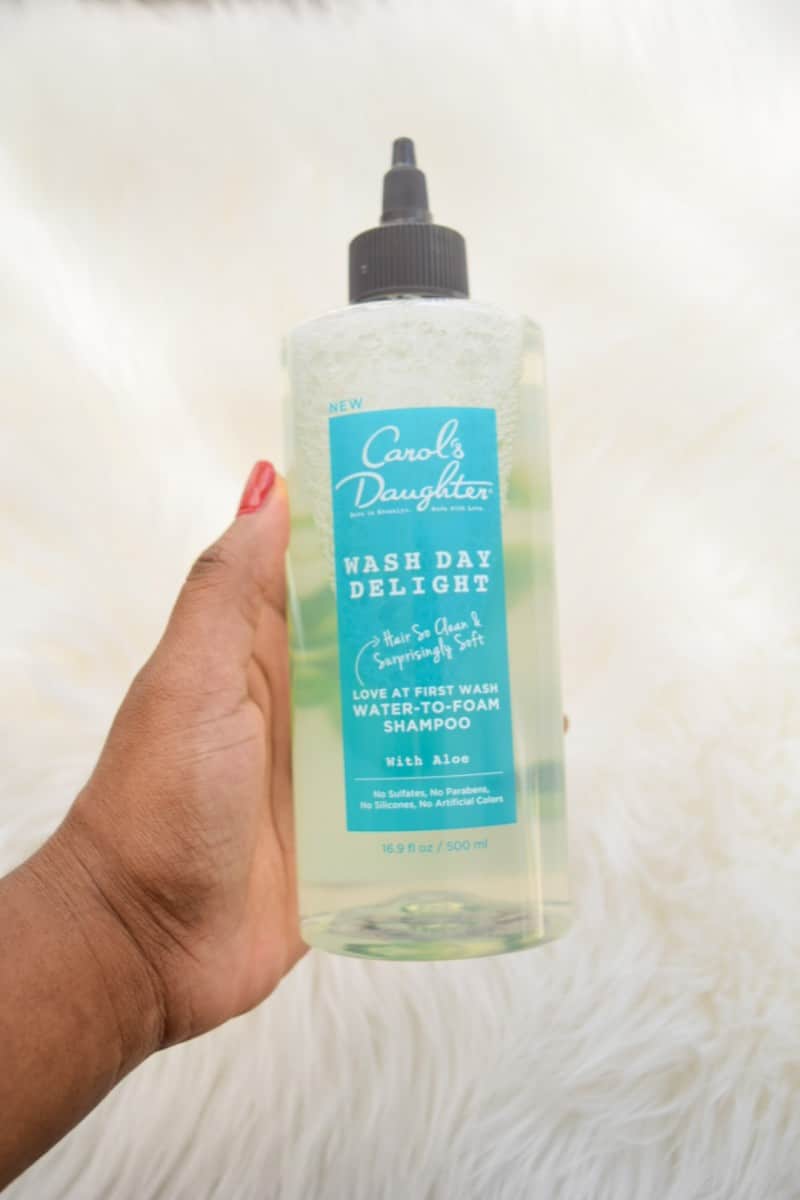 Results
I love the fact that it made detanlging my hair in the shower much easier. It also left my hair feeling soft unlike with some other shampoos that dry out my hair.
Normally after my regular shampoo I would have to go in with a deep conditioner to restore the moisture.
Related: How To Make It Last With Shea Moisture
But on this occasion I skipped that step altogether and just applied my moisturizer and oil afterwards.
You can watch my one minute snippet video here. It was literally love at first wash!
My Thoughts On Carols Daughter Wash Day Delight Shampoo
Going forward I think this is going to replace my Cantu shampoo because I achieved better results.
One of the reasons why I only shampoo once per month is because natural hair is naturally dry. So constantly shampooing my hair makes the situation worse.
Related: The Best Skincare Dupes To Shop Now
In my case, using a co-wash or pre-poo helps with retaining moisture while still cleaning.
Optionally I can then use a deep moisturizer or hair masque to add back moisture. But with a shampoo I would definitely have to do this step.
Have you ever tried Carols Daughter wash day delight shampoo before? How did it work for you or what other products would you recommend from them?
You may also be interested in reading:
The Best Oils For Natural Hair In 2023
30 Cute Purple Nail Ideas To Imitate In 2023
How To Choose A Lipstick Color That's Right For You
The Ultimate Makeup Kit Beginners Guide
Shevy
Hi! I'm Shevy! I'm the Founder and Managing Editor of Travel Beauty Blog est. 2016. I am also the Founder of Shevy Studio Marketing Agency where I work with entrepreneurs and bloggers on SEO/Content Strategy, Web Design and Consultancy.