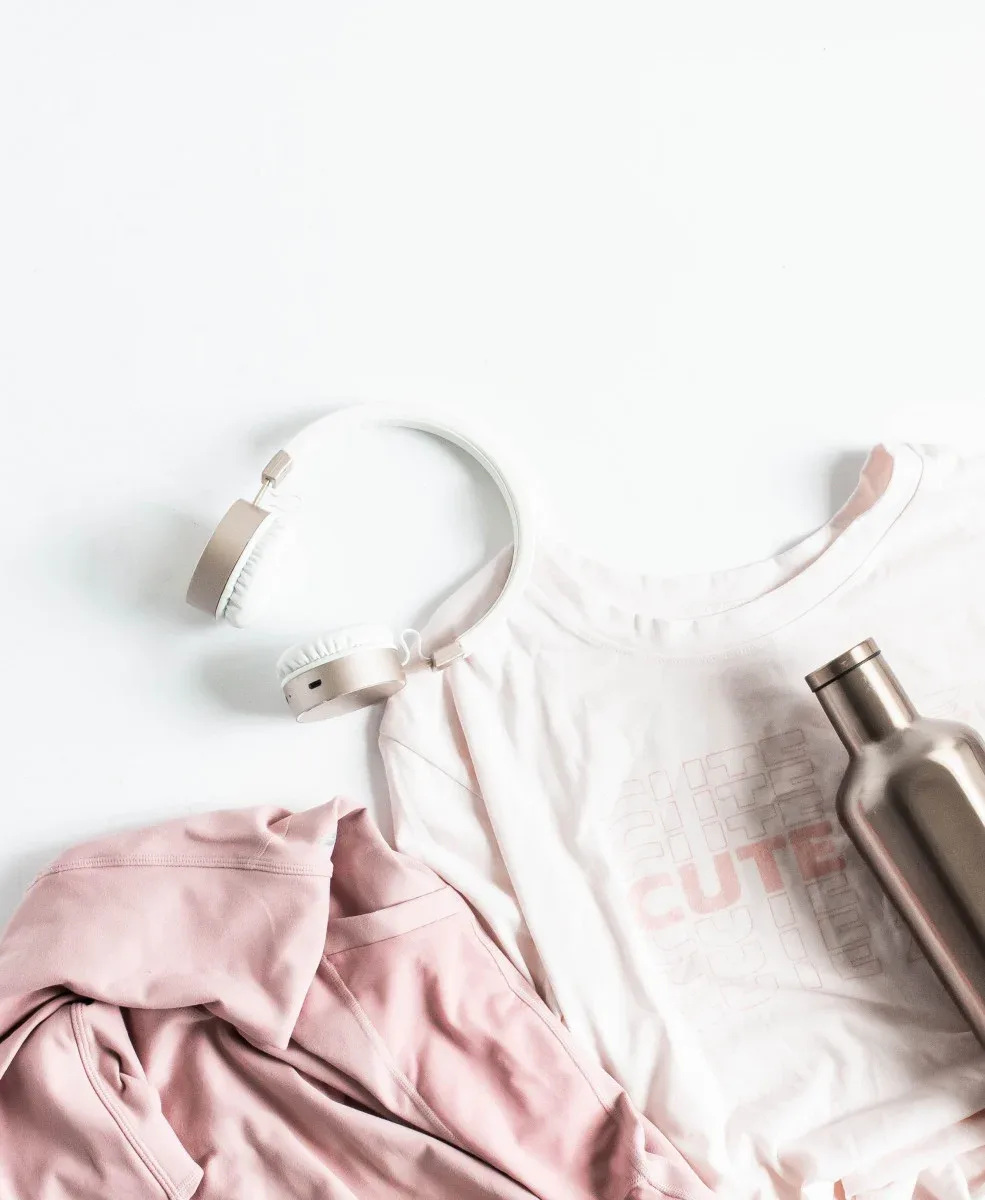 Last Updated on 7 months by Shevy
The Best Fitness Gears and Equipments For Staying Active
From running shoes to yoga mats, we've got everything you need to stay fit. What if I told you that having the best fitness gears can actually increase your motivation to get active?
However, you do not need to have the most expensive gears to maintain your fitness journey.
We are a participant in various affiliate marketing programs and may earn a commission for any purchases made through these links at no extra cost to you. Read full disclosure here.
Its all about having the right clothes, sneakers and accessories that makes working out less of a task. 
So are you ready to make an investment in yourself with the best fitness gears that will help you maintain your fitness and wellness goals this year? I hope so!
What To Consider Before Investing In Fitness Gears and Clothing For Your Body Type
The right gear will keep you moving all day long, whether you're on an outdoor adventure or just going through your daily routine.
That is why choosing the best, comfortable pieces that make you feel good about yourself is essential.
Related: 17 Fitness Brands Like Gymshark For Affordable Lifestyle Wear
Personally, I can relate to this because there is just something about nice clothing and fitness gears that gives me an extra push. Especially on my lazy days when I can do with some extra motivation.
The key to looking and feeling your best when lies in knowing exactly which key items to invest in.
Knowing Your Body
Before purchasing any activewear you should know your body type and be aware of the areas that are very flattering and the parts that you want to conceal.
There are so many types of fitness wear for different needs and purposes such as running, yoga, swimming etc.
You want to be able to feel confident showing off the areas that you are proud of.
The Need For Proper Support
For us, women its important to have the right amount of support for our breasts when it comes to rigorous workouts.
It doesn't matter what size bra you wear, we all need a good supportive sports bra like this one.
Sweat-proof and Comfortable Fitness Gears
While having comfort and style are great, wearing something that soaks up the sweat is a must.
Related: THE MOST BEAUTIFUL LOUNGEWEAR FOR WOMEN YOU NEED TO HAVE
For instance, there are tops and leggings that are sweat and squat proof respectively, that you can invest in for your workouts.
If you need sports clothing to accommodate your phone you can opt for leggings with side pockets.
Types of Fitness Gears You Can Invest In
Workout Clothes
If you're looking for workout clothes that will keep you comfortable during your workouts, then you'll want to consider investing in some good quality athletic wear.
You should also make sure that the clothing you choose has been designed specifically for exercise.
This means that it should be made from breathable fabrics and should not restrict movement.
Running or Walking Shoes
Get a pair of sneakers based on the purpose in which you need to use it. You can get trainers for running, cycling, mountain climbing, walking, lightweight sports, tennis etc.
If you plan on doing a lot of walking, choose a shoe with a cushioned sole.
When choosing running shoes, consider what type of terrain you'll be covering. Look for a shoe with a firm heel counter.
Gloves
Accessories such as hand gloves and foot socks go hand in hand with your other gym gears.
In terms of gloves, there are endless options and you can consider a pair that most suitable for your needs.
Hand gloves are great for gripping and protecting your hands while lifting equipment.
Resistance Bands
A resistance band is a piece of elastic tubing with handles on each end.
It's used as a form of strength training by stretching out the muscles while lifting weights.
These bands are available at many sporting goods stores and online retailers.
You can use them for strength training, yoga, Pilates, cardio workouts, and other activities.
Leggings
Most women prefer leggings but if you have slimmer thighs you may opt for a pair of sweat shorts.
Leggings usually come in various lengths such as knee high, mid-calf, ankle length or bike shorts.
Related: HOW TO STYLE LEATHER LEGGINGS IN 5 EASY WAYS
There are also lots of colours and fun patterns to choose from as well as different brands and customisations.
You can get them with or without pockets high-waisted and things like that.
Exercise Ball
If you're looking for an exercise ball, there are several different kinds available.
They come in various sizes and shapes, so you'll want to choose one that fits your needs.
You can use them at home, in the gym, or even in the office.
Sweatpants & Joggers
If you're not a fan of leggings you can wear sweatpants or joggers instead. They are also perfect for those days when you are not in the mood to wear fitted clothing.
Or perhaps if you don't want to show off the curves all the time.
Sneakers
With the evolution of so many fitness brands there's a pair of sneakers in every price range for everyone.
Whether you are loyal to a particular brand or like trying new styles, the possibilities are endless.
You should always choose a sneakers based on the activity you will be doing the most.
For instance I usually buy walking and running shoes because I mainly use them at the gym or for walking.
They are lightweight, soft and suited for these types of activities. Don't ever use your lifestyle sneakers for workouts or excessive walking because they will hurt and bruise your feet.
Worse case they can even damage your feet so I recommended that you seek professional advise if you are not sure.
Different shoes may be required for more rigid training such as jumping and tennis for example.
Yoga Mats
A yoga mat is designed specifically for practicing yoga.
It's made of rubber or other materials that provide traction while allowing you to practice poses without slipping.
Nothing beats working out in the comfort of your home on your yoga mat.
Sports Bras
Having the right support for your boobs while working out goes without saying. It's just one of those things that you should invest in if you engaged in a lot of sporting activities.
Even if its just walking, I highly recommended getting some good sports bras.
Related: How To Improve Your Look From Boring To Chic
Look for one that has good support for both your boobs and back. Ladies I am sure you don't want your boobs to droop like that of an old lady before its time.
Sports Jackets & Hoodies
Not a must-have but you may prefer to wear sports jackets during the colder months.
Or if you want to build a faster sweat while at the gym or outdoors, you can always throw on a jacket over your top or bra.
Tank Tops, Sweatshirts & Tees
Tops are my go-to for my workouts simply because my tummy is not as flat as it used to be.
Whatever your preference is, you can switch up your styles on different days or depending on what workout you'll be doing.
During the fall and wintertime you may opt for cozy sweatshirts and hoodies as opposed to tanks and tees.
Fitbit Smart Watches & Bands / Fitness Trackers & Cases
You don't need a Apple or Fitbit smart watch but if you have one it's a cool gadget to have.
An Apple Watch comes in handy especially if you hate carrying around your phone with you at the gym or for outdoor activities.
Both type of devices can keep track of your exercise routines, fitness goals and so much more data with regards to your health and fitness.
If you are going to be carrying around your phone its a good idea to wear leggings with pockets or purchase a sports phone case that can strap to your arms.
Water Bottles
Water bottles have become somewhat trendy over the past couple years.
But most importantly it is essential to stay hydrated during your exercises.
I like taking my own water bottle when I am going outside to walk or exercise at the gym.
There are a wide variety of water bottle brands on the market now and they are usually available in glass, stainless steel and BPA free plastic.
Headphones & Cases
Most people utilise headphones while at the gym, walking long distances or working out at home.
When I am doing my workouts I enjoy listening to the music that I like or I look at videos.
It helps keep me focused and takes my mind off how many more calories are left to burn or the distance left to cover.
It also keeps me pumped with the right adrenaline I need and helps pass the time as well.
When it comes to a choice between headphones or earbuds, there are tons of affordable options to choose from.
Wrapping Up Fitness Gears
Buy fun pieces!
Yes, it's important to buy practical active wear but at the same time, it does not have to be boring.
Buy fun pieces that would make you feel good about yourself so that working out becomes enjoyable.
Once you choose a few key items they are going to last for a very long time.
There you have it! All the right fitness gears to keep you motivated to get fit and maintain a healthy and active lifestyle!
Shop Editor's Picks
Shevy
Hi! I'm Shevy! I'm the Founder and Managing Editor of Travel Beauty Blog est. 2016. I am also the Founder of Shevy Studio Marketing Agency where I work with entrepreneurs and bloggers on SEO/Content Strategy, Web Design and Consultancy.