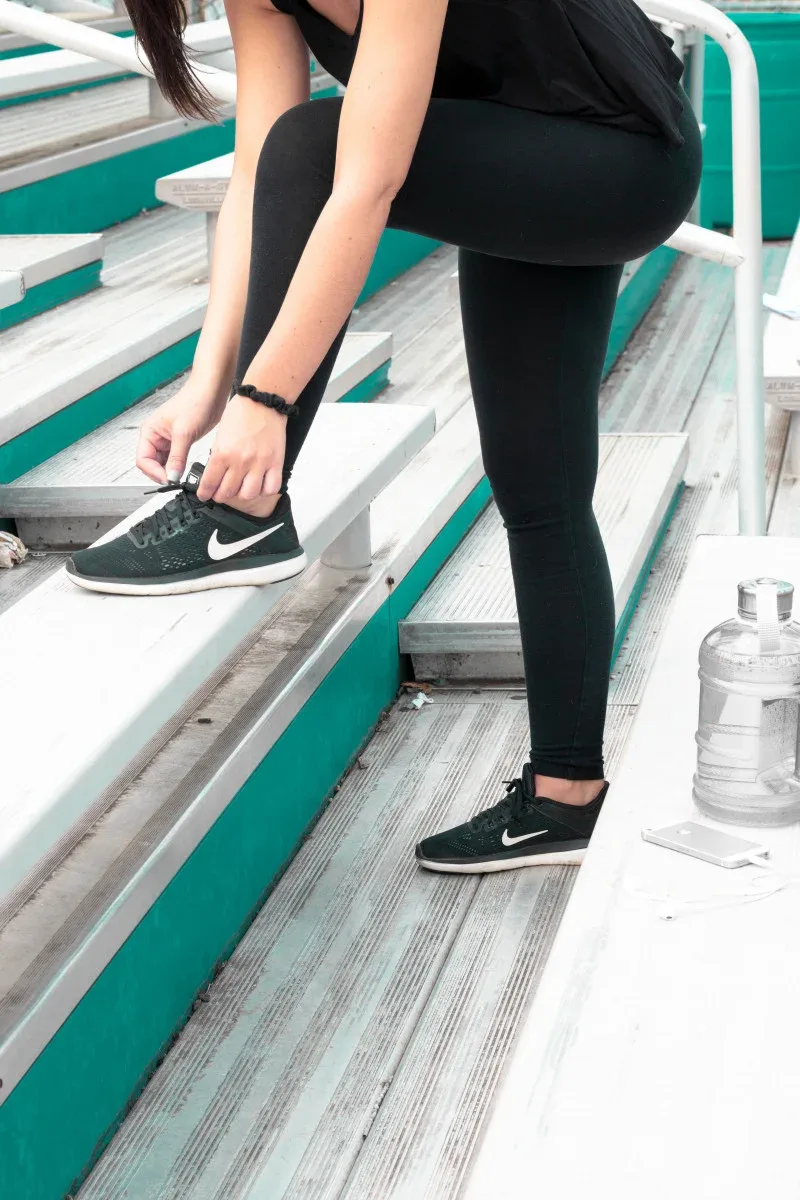 Last Updated on 6 months by Shevy
Top 17 Brands Like Gymshark For Affordable Activewear
Looking for some new workout gear? Check out these top brands like Gymshark!
There are many fitness brands similar to Gymshark that are just as beautiful, affordable and worth mentioning for activewear and lifestyle clothing.
That is not to discredit the Gymshark brand in anyway. As a matter of fact, Gymshark has built up an incredible status and name for themselves as being one of the fastest growing fitness brands to be recognised worldwide.
We are a participant in various affiliate marketing programs and may earn a commission for any purchases made through these links at no extra cost to you. Read full disclosure here.
Related: The Best Fitness Gears For Staying Active And Fit
If you are not acquainted with Gymshark, it is a fitness apparel and accessories brand, manufacturer and online retailer based in the United Kingdom.
They offer high quality fitness clothing and accessories including compression shorts, sports bras, tank tops, leggings, socks, and much more.
Gymshark was founded in 2012 by a high-school teenager and has since grown its social media following to millions of supporters around the world.
So now let's get into some of the popular clothing brands like Gymshark that are also killing it in the fitness, athleisure and lifestyle space.
At A Glance: 17 Fitness Brands Like Gymshark For Amazing Quality Workout Clothes:
ASOS 4505
Outdoor Voices
Zella by Nordstrom
Fabletics
Lululemon
Puma
BooHoo Fit
Alo Yoga
Under Armour
Miss Guided
90 Degree By Reflex
AYBL
Alphalete
Amazon Essentials
Nike
Adidas
Reebok
Shop GymShark
Brands Like Gymshark: ASOS 4505
ASOS is a popular British online fashion retailer that caters to young men and women. The website retails over 850 brands including their own range of clothing and accessories.
ASOS 4505 is one of their clothing line, particularly, a collection of sportswear clothing and accessories such as gym bags, socks, sports bras, running and yoga leggings, activewear tops and outwear.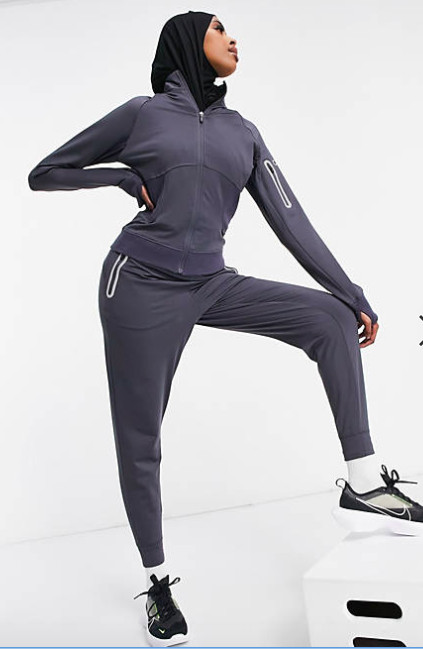 Prices range anywhere from $10 upwards to $45 and includes a range of tall, petite, maternity and plus sizes. ASOS 4505 is a combination of fitness gears and style on a budget.
Read more: What To Wear With Black Skirts
Shop ASOS 4505
Brands Like Gymshark: Outdoor Voices
Outdoor Voices is a sustainable brand that retails both men and women lifestyle wear. They work with manufacturing partners that provide top quality products and share the same values for human rights and environmentalism.
Through their brand, Outdoor Voices focuses on building a community of vibrant and varied recreationalists who believe in the power of doing things and having fun in the process.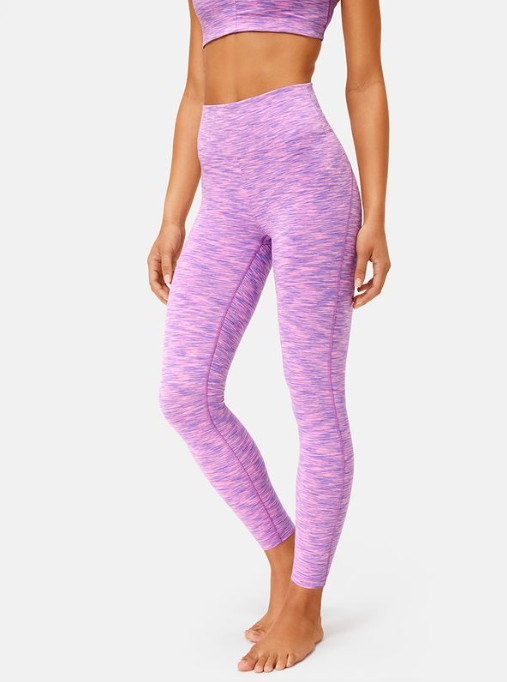 Shop Outdoor Voices – Brands Like AYBL
Gymshark Alternatives: Zella by Nordstrom
Zella activewear is one of Nordstrom's most popular private label brands — one that is highly sought after. There are tons of activewear styles to choose from within the collection, all at super affordable prices.
According to Nordstrom, Zella activewear line was made to move, with workout and lounge essentials for women, men and girls. In terms of pricing, you can expect to pay from $29 upwards for one item.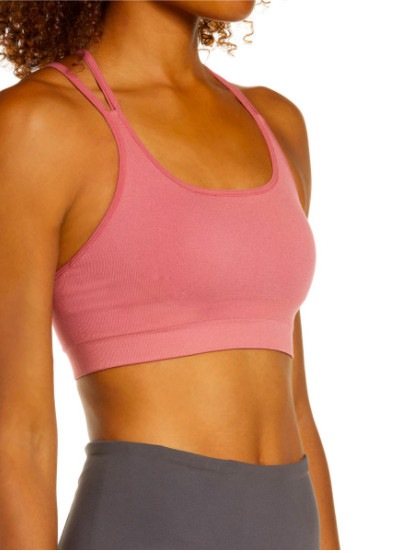 Shop Zella by Nordstrom
Gymshark Alternatives: Fabletics
Fabletics CEOs and co-founder Kate Hudson joined forces in 2013 and created this brand after they realised there was a gap in the activewear marketplace.
According to them, there were plenty of luxury brands, but none that offered stylish and high quality gear at an accessible price point.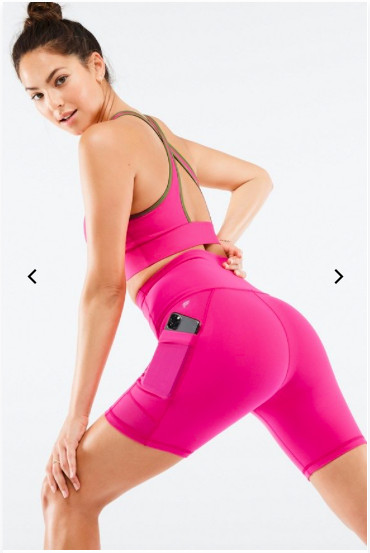 Fabletics creates clothing that inspires men and women to stay active, regardless of what activities you will be engaged with. They provide on-trend high quality designs at affordable prices. Their mantra is about living your passion every day.
Fabletics' business model is membership / subscription based, which costs $49.95 a month. If you choose to checkout as a guest then the price of the item is doubled.
What I love most about them is that most of their clothing are inclusive and is available in up to a size 4XL.
Shop Fabletics
Brands Like Gymshark: Lululemon
Lululemon retails men and women's casual and fitness clothing and accessories. The brand was founded on their love for yoga and mindfulness.
Related: How To Build A Summer Capsule Wardrobe From Scratch
They are an all inclusive brand catering to plus size women as well.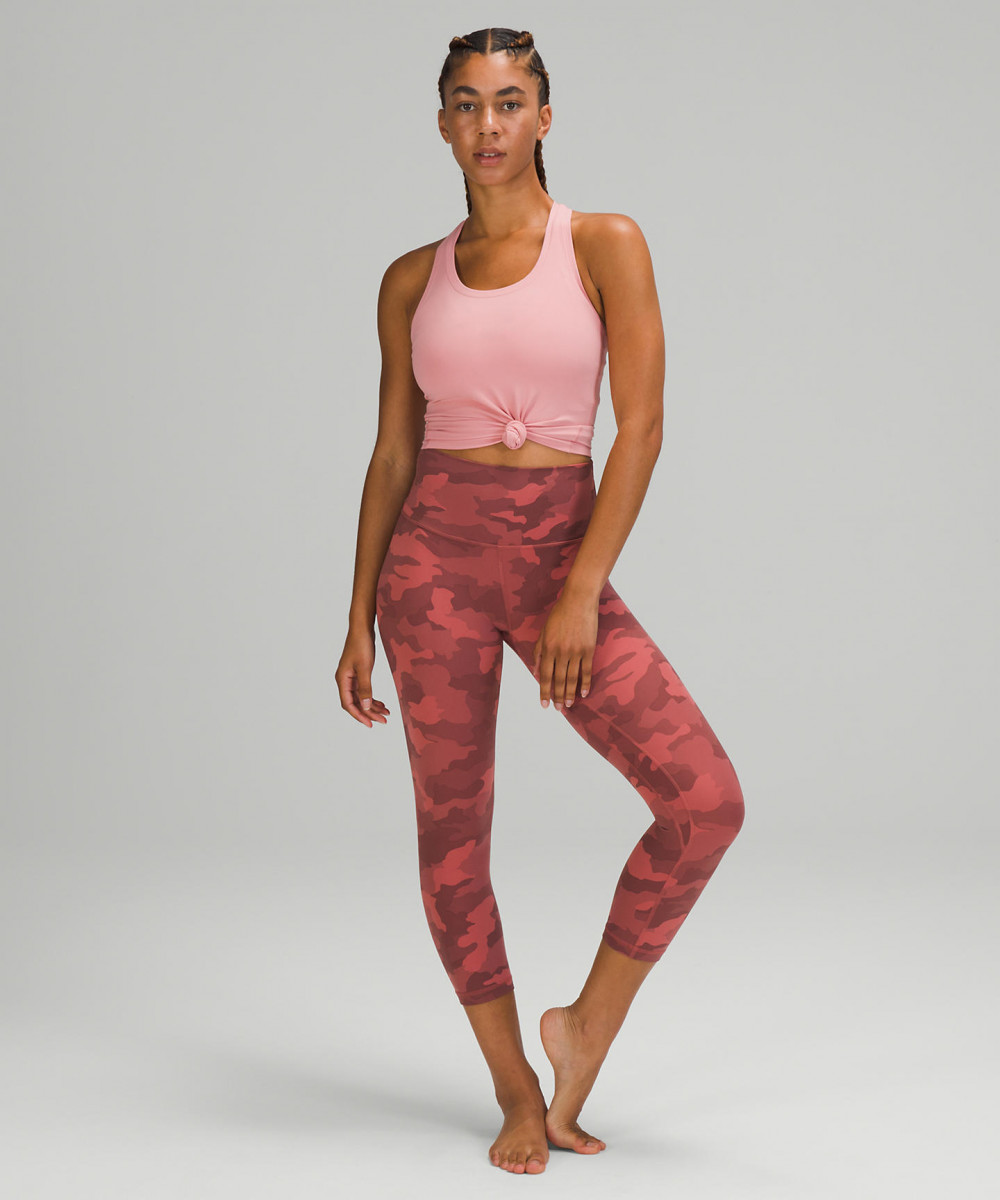 Shop Lululemon – Brands Like AYBL
Gymshark Alternatives And Brands Like Alphalete: Puma
Puma is a German multinational corporation that designs and manufactures athletic and casual footwear, apparel and accessories. 
The brand has been making high quality sports clothing since 1948.
Puma is one of the largest sportswear manufacturer in the world. They don't only focus on manufacturing sporting wear but they portray an active lifestyle brand.
They offer a wide range of products, including running shoes, tennis shoes, and even swimsuits.
Their clothing and lifestyle brands is comparable to that of Alphalete.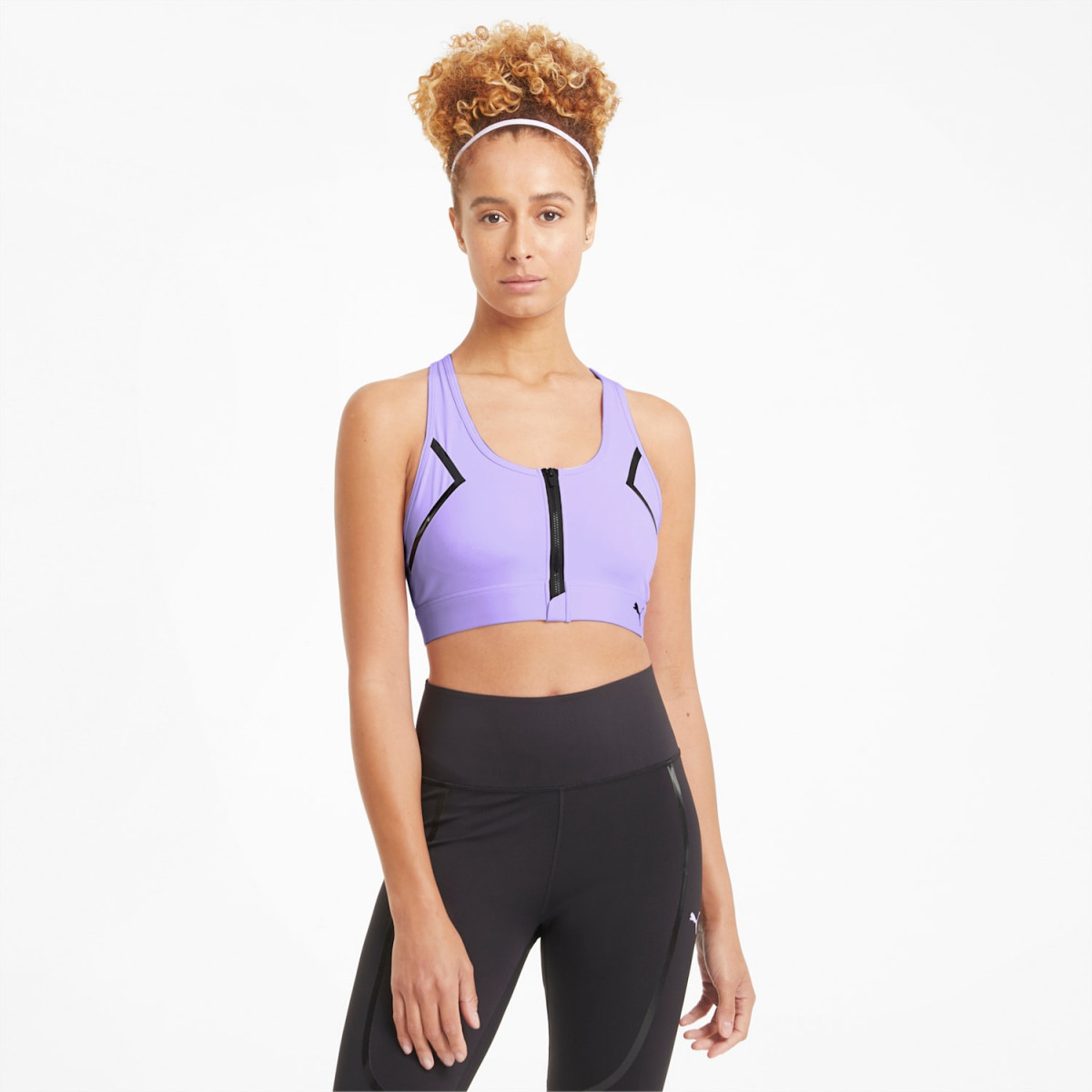 Shop Puma
Gymshark Lookalikes: BooHoo Active
Boohoo has an entire section on their online store dedicated to cheap workout clothes. They encourage women to reach their body goals by providing the latest gym and workout clothes that are comfortable and easy to move in.
They want women to be passionate about their fitness routines and at the same time keep their fashion sense on point. With the pieces from their Fit collection, you can create your own activewear sets.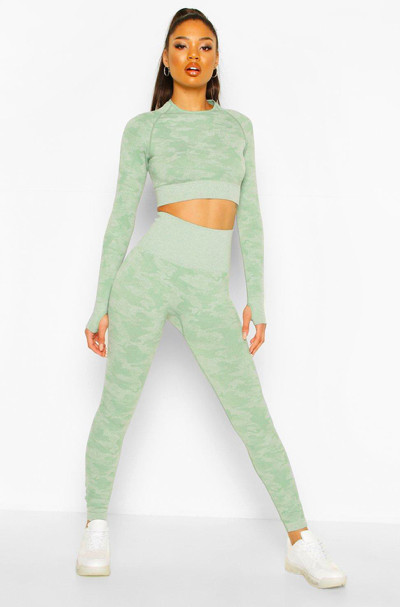 The collection features high fashion athletic tops, sports bras, bottoms and leggings, which are meant to be flexible.
You can stay both on trend and stylish while working out in Boohoo's fitness wear pieces.
Shop Boohoo Active
Brands Like Gymshark And Alphalete: Alo Yoga
Alo Yoga was founded in Los Angeles in 2007 because the founders wanted to spread good by bringing yoga to the world. They claim that they are the only clothing line that actually promotes Yogis and their practice.
Alo thrives on the fact that celebrities enjoy wearing their fashion-forward brand which is a cross between Yoga wear and street style. Alo makes their pieces comfortable, contemporary and not just for the mat.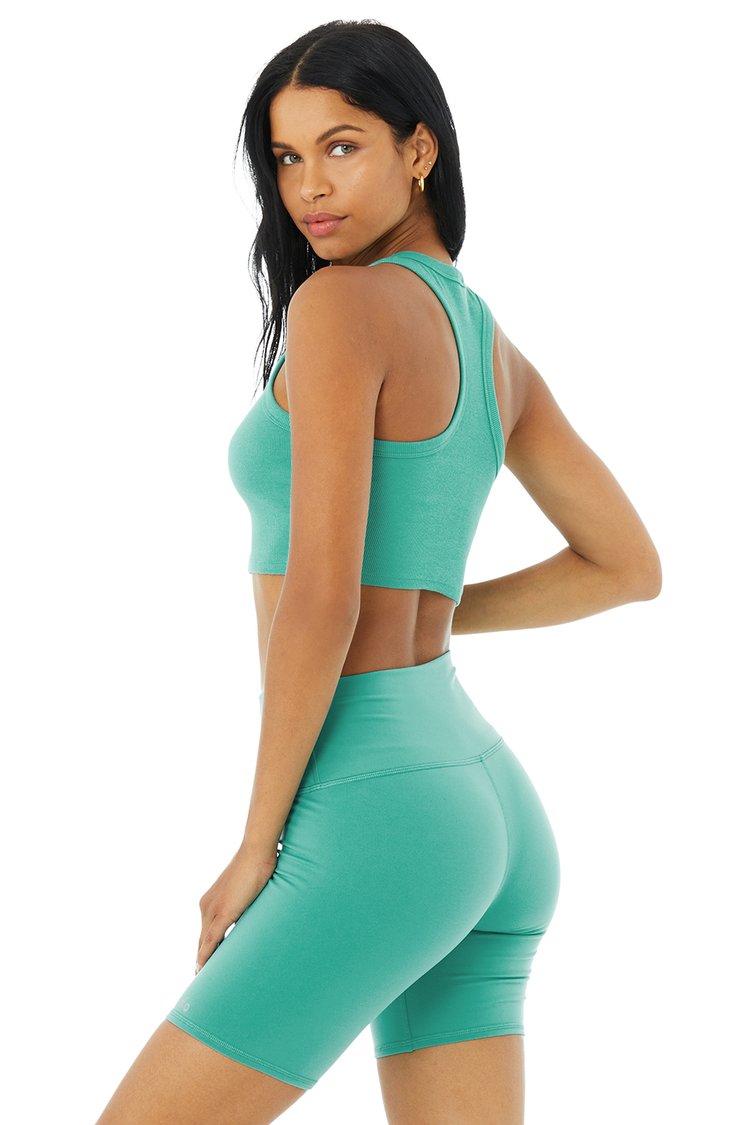 Shop Alo Yoga
Instagram Workout Brands Like Gymshark: Under Armour
If you're looking for Instagram workout brands like Gymshark then Under Armour may interest you.
Under Armour prides themselves in making game-changing sports apparel, shoes & accessories. Their core values are founded on performance solutions by giving you the athletic clothing and accessories that you can't imagine living without.
Related: How To Make A Leopard Print Skirt Outfit Look Chic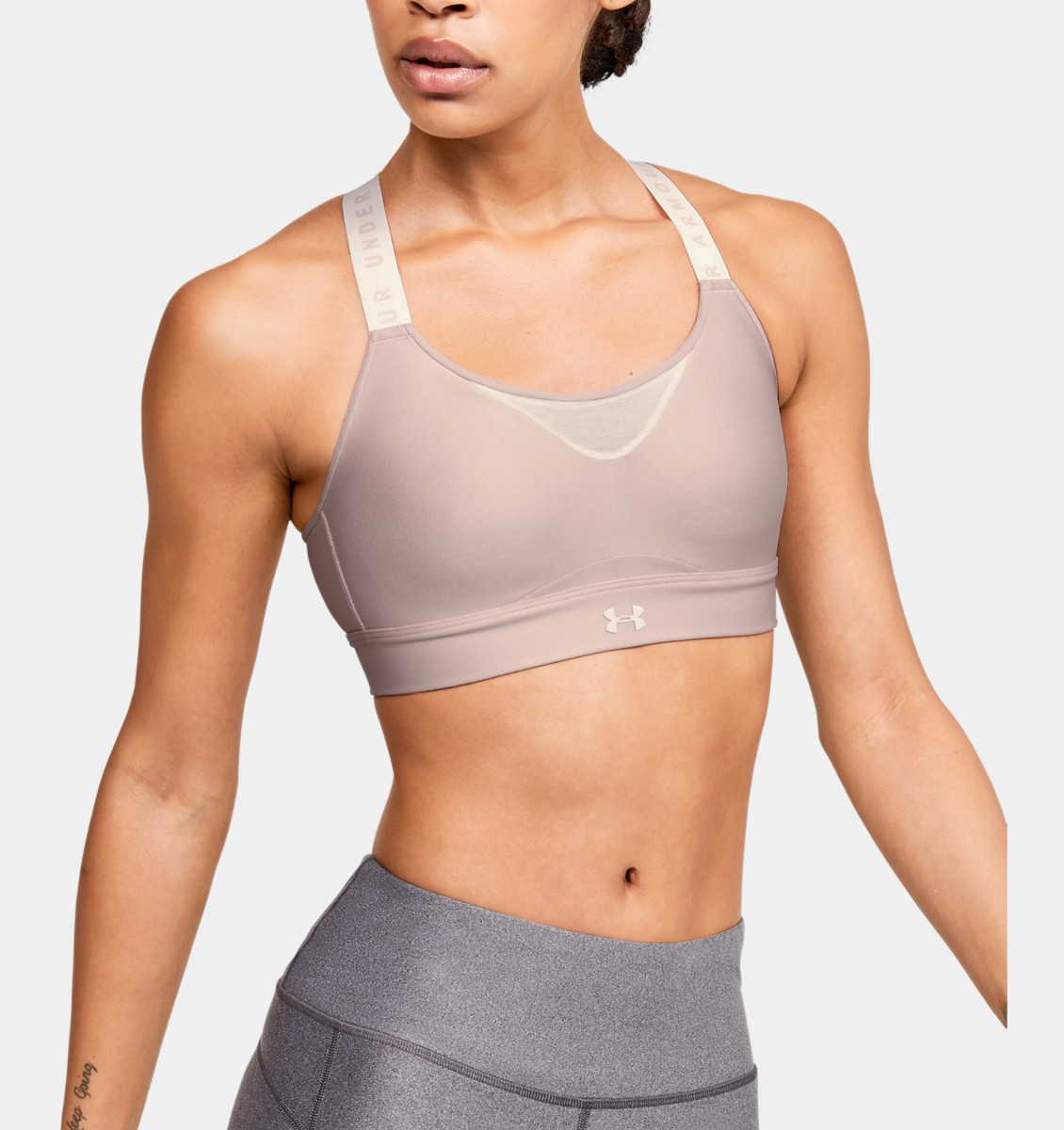 Shop Under Armour
Brands Like Gymshark But Cheaper: Missguided Activewear
Misguided also has their own in house activewear clothing line featuring gym clothes, workout clothes and accessories.
Their mission is to empower women around the world to be confident in themselves and be who they want to be.
Missguided clothing brand is influenced by social media, street style, and popular culture. Created for women on the go, no matter where in the world they are.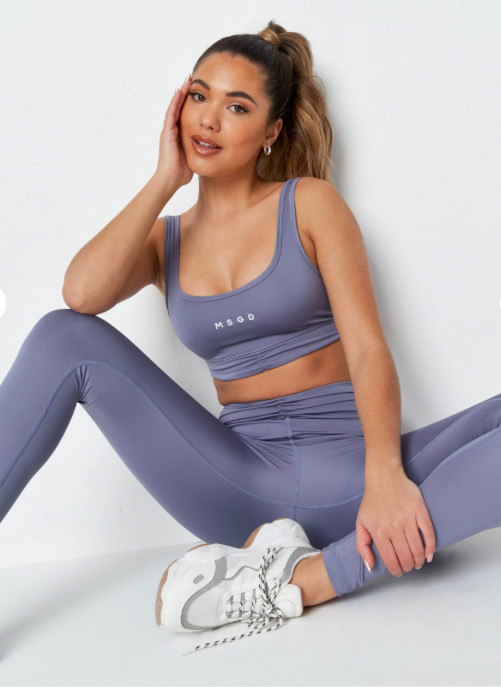 Shop Missguided Activewear
Affordable Brands Like Gymshark: 90 Degree By Reflex
90 Degree by Reflex retails affordable men and womens activewear – a mixture of functional sportswear and progressive street style. They also carry pieces that are perfect for everyday wear!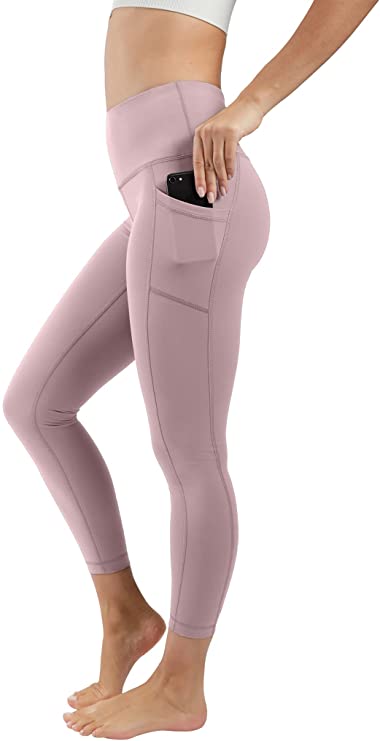 Shop 90 Degree By Reflex
Fitness Brands Similar To Gymshark: ABYL
ABYL is a new women's activewear brand with basic designs at affordable prices. There's not much information online about them but their headquarters is located in the UK.
Due to them being in the same space as Gymshark, they are essentially a competitor. However, I don't see them as a direct competitor at least not right now, but rather an alternative to Gymshark.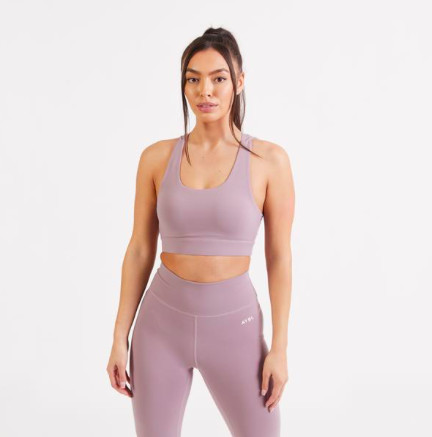 Workout Brands Like Gymshark: Alphalete
Alphalete is a fitness and lifestyle brand for men and women that has been around for quite some years. If you prefer seamless workout outfits then this is the brand for you!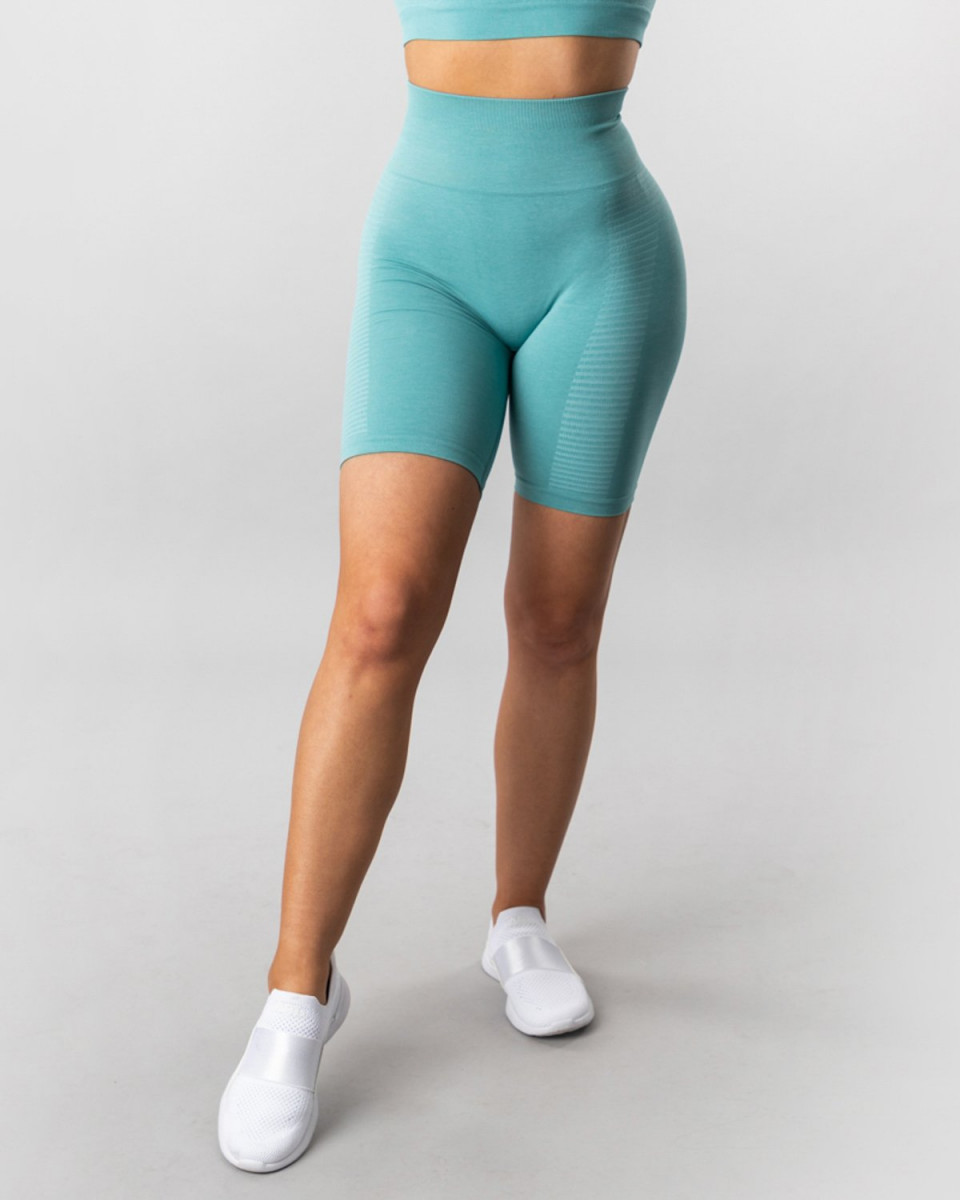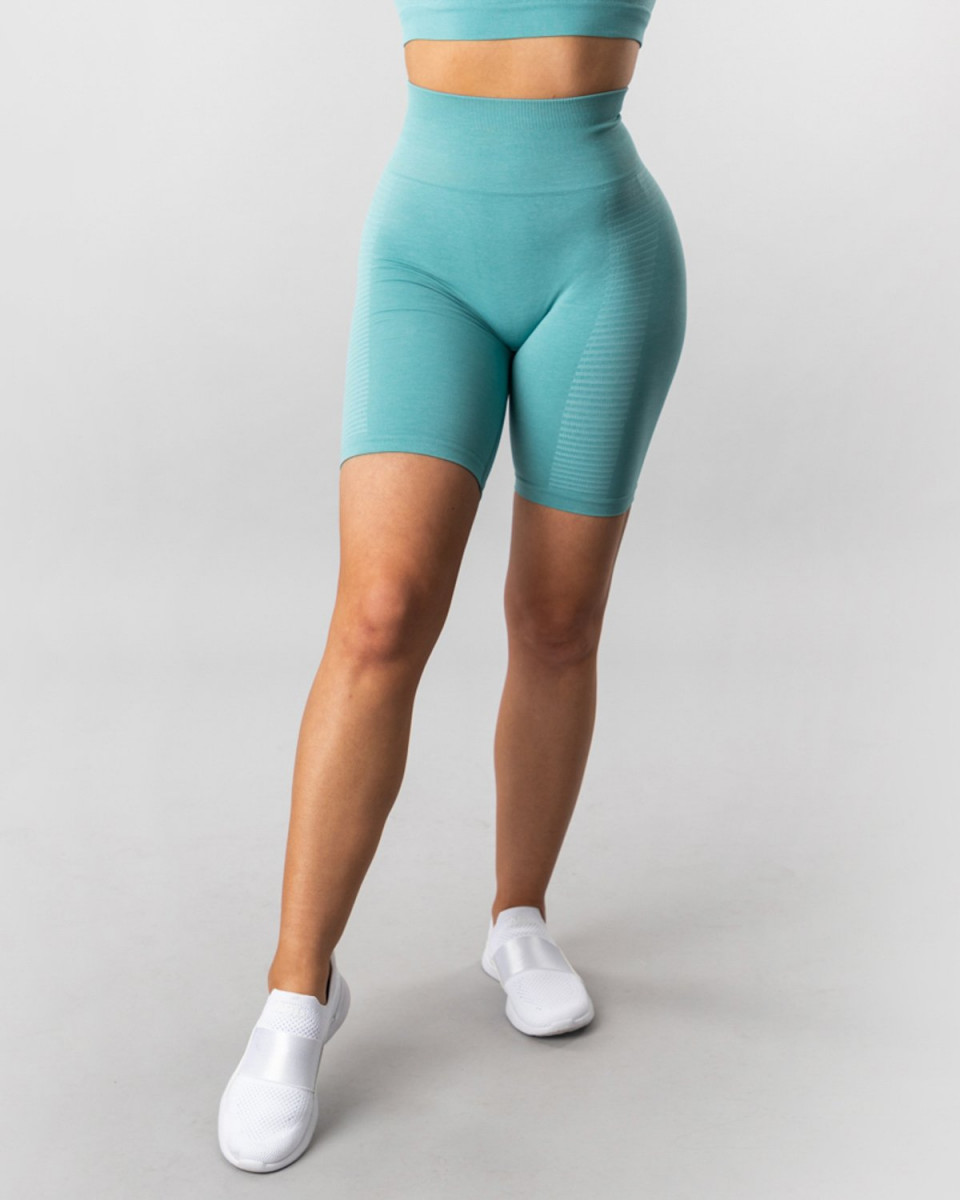 Brands Like Gymshark But Cheaper: Amazon Essentials
Last but not least on this list of the best fitness brands like Gymshark is Amazon Essentials. Amazon was smart enough to jump on the fitness trend and included their in-house athletic clothing line.
The prices of Amazon Essentials is unbeatable as you would expect, which features men and women's casual and activewear.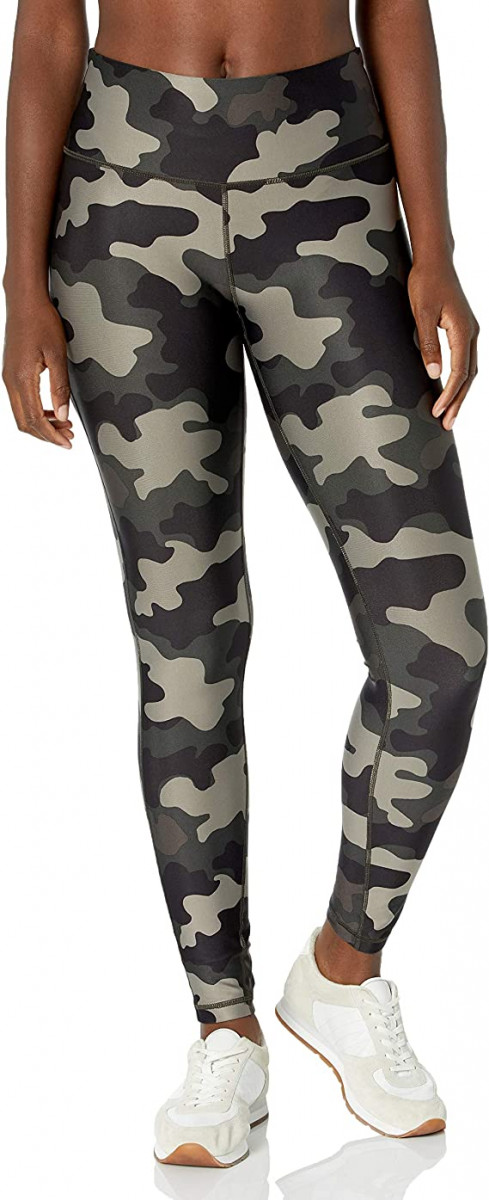 Shop Amazon Essentials
Brands Like Gymshark: Nike
Nike also makes a wide range of athletic wear, including running shoes, basketball sneakers, tennis shoes, training apparel, and more.
Adidas
Adidas Originals has been making high quality sportswear since the 1997. They offer a variety of products, including clothing, footwear, accessories, and equipment.
Their performance sports brand includes running shoes, football boots, soccer cleats, and other athletic shoes.
Reebok
Reebok has been around since 1958 and continues to grow today. Their products are designed to be comfortable and functional while still being stylish.
They offer a wide range of styles and colors to fit every lifestyle.
Shop Brands Like Gymshark
Workout Clothes Brands Like Gymshark – FAQs
Why is Gymshark so popular?
Gymshark grew in popularity due to their alignment with major fashion influencers bloggers. They have built up an incredible status and name for themselves as being one of the fastest growing fitness brands to be recognised worldwide.
Who are Gymshark competitors?
Some of Gymshark's biggest competitors are:
AYBL
Alphalete
Outdoor Voices
Zella by Nordstrom
Fabletics
Lululemon
Puma
Alo Yoga
Under Armour
90 Degree By Reflex
Nike
Adidas
Reebok
What leggings are comparable to Gymshark?
ABYL leggings and Outdoor Voices leggings are comparable to that of Gymshark's leggings.
What is the most popular activewear?
The most popular activewear brands are:
Fabletics
Lululemon
ASOS 4505
Outdoor Voices
Gymshark
Zella by Nordstrom
Puma
BooHoo Fit
Alo Yoga
Under Armour
Miss Guided
90 Degree By Reflex
Amazon Essentials
AYBL
Alphalete
Nike
Adidas
Reebok
Fabletics vs Gymshark which is better?
They both are good quality. I feel like Gymshark has more fun clothing items than Fabletics. However, although Fabletics leggings are much more simpler in design, I find them more practical because most of them come with a pocket for your phone unlike Gymshark leggings.
What are the best workout clothing brands?
Some of the best workout clothing brands are:
Gymshark
AYBL
Alphalete
Outdoor Voices
Fabletics
Lululemon
Puma
Alo Yoga
Under Armour
90 Degree By Reflex
Amazon Essentials
Wrapping Up: Best Gymshark Alternatives
There are tons of other brands like Gymshark, each one having different values. But if I had to choose just one from this list it would be the one that is in alignment with my core values, followed by my personal style then needs.
Each one of these brands like Gymshark has something for everyone and it all comes down to personal choice.
Shop Editor's Picks
Shevy
Hi! I'm Shevy! I'm the Founder and Managing Editor of Travel Beauty Blog est. 2016. I am also the Founder of Shevy Studio Marketing Agency where I work with entrepreneurs and bloggers on SEO/Content Strategy, Web Design and Consultancy.