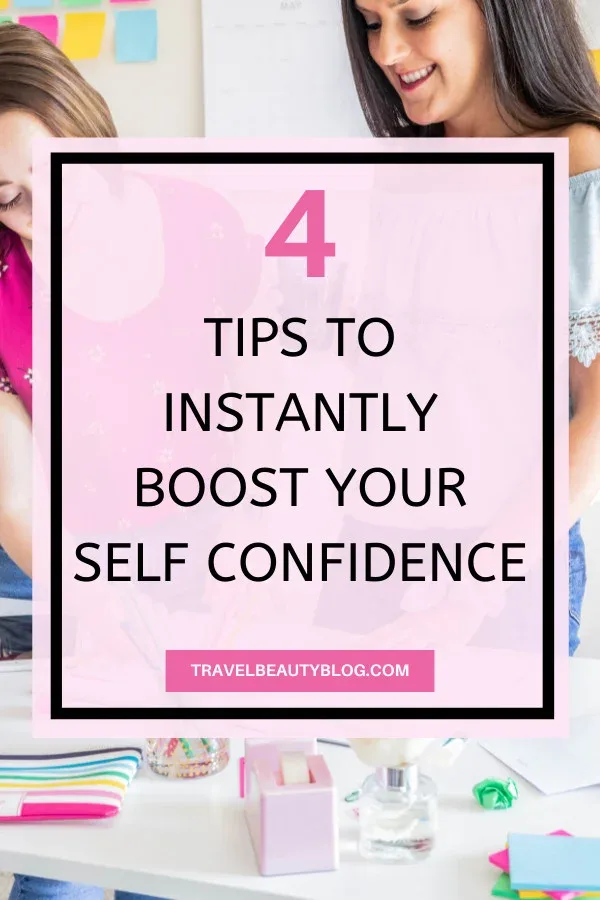 Last Updated on 7 months by Shevy
4 Simple Steps To Follow When You're Low Self Esteem
In celebration of International Boost Self-Esteem month, I am sharing 4 simple things to do when you're low on self-esteem. So many times we put others' needs ahead of ours while neglecting the simple task of self-care.
We are a participant in various affiliate marketing programs and may earn a commission for any purchases made through these links at no extra cost to you. Read full disclosure here.
Related: 50 Journal Prompts To Have An Amazing Year
Whether you are busy managing a home, business, working or going to school full-time, it's important to take care of yourself.
Having good morale has a positive effect on your emotional and physical well-being. These are the 4 simple things to do when you're low on self-esteem.
When You're Low On Self Esteem, Think Good Thoughts
Being happy 24/7 is impossible but keeping a positive mindset and attitude isn't. Thoughts become words and words become actions, therefore, it is important to be conscious of your thoughts.
Recognize when you are dwelling on unhealthy things and replace them with positive affirmations.
You can also do this in situations where someone tries to get you upset. Instead of responding in a similar manner just think about something that would get your mood up.
When You're Low On Self Esteem, Pamper Yourself
When you're low on self esteem you can pamper yourself by going to the spa, getting a manicure and pedicure, a body massage or even a facial.
Have you ever noticed that whenever you get one of these things done how good it makes you feel on the inside?
After a long day of work, I end the day with my night time skincare routine using the Beauty Sleep Serum and Neck Firming Lift from Dermelect.
You know the relaxing feeling that you get after having a body massage? Well, that is exactly how the Beauty Sleep Serum makes me feel after applying it.
It sets the mood for the night and I look forward to waking up the following morning with fabulous skin.
When You're Low On Self Esteem, Stop Comparing Yourself To Others
Believe it or not but some people see the need to compare themselves to others. Either for validation or proof that they are better than the next person.
Either way, it is not healthy because everyone is at different stages in their life journey.
Not because you haven't achieved something that they did, means that you can not. Set your own standards and measure your achievements based on your growth.
The bottom line is, whether or not you're low on self esteem, you should not compare yourself to others.
Not only does this do more harm than good for your overall self esteem; everyone's situation is different and sometimes things are not always what they seem.
Related: HOW TO HAVE A POSITIVE MINDSET DURING AN ECONOMICAL SHIFT
When You're Low On Self Esteem, Practice Self-Care
Take time to practice self-care by doing things that would improve your life and boost your self esteem.
Take care of yourself mentally and physically as this would have a direct impact on your self-esteem. How do you view yourself? Are you living with a "barely get-by" mediocre mentality?
Or are you setting goals and taking steps to achieve them? Every once in a while do something for yourself that you have never done before. Perhaps do something you always wanted to do but never had the courage.
Eat healthily, exercise regularly, read good books, form good habits, listen to positive music etc.
Completing a simple activity such as my skin care morning routine gets me pumped for the day.
It automatically boosts my confidence and suddenly I feel like I can conquer the world. Well at least that's how I feel and I'm sure I'm not the only one that feels this way.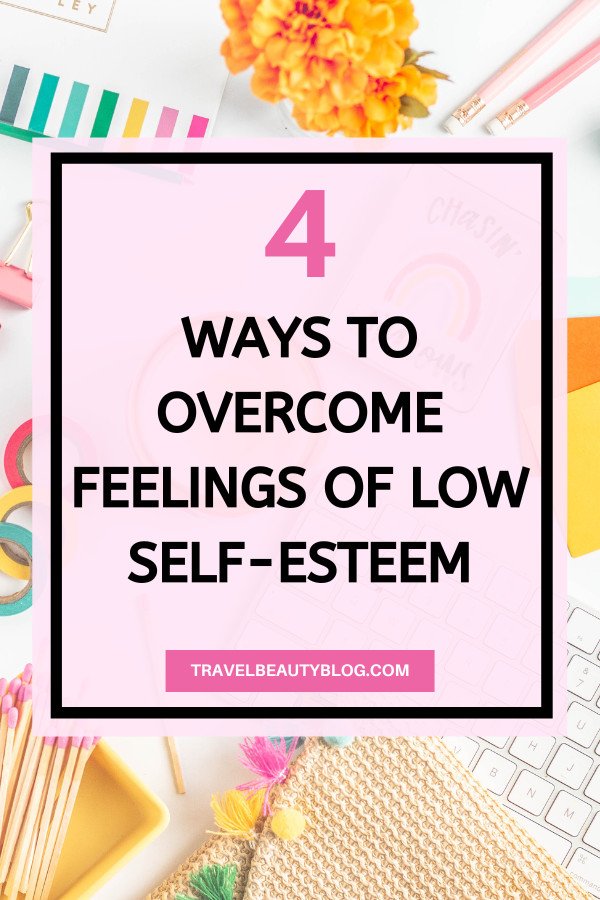 ---
5 EASY WAYS ON HOW TO DEAL WITH REJECTION
Have you ever worked hard to be a part of something only to be told no? Well, I am guessing that is why you are reading this post right now.
You may have had situations recently where you were rejected for not being good enough. The truth is rejection is inevitable but you can use it as a learning experience to grow.
Am I telling you that you should get used to being rejected? Yes, that is right because you can learn a lot about your weaknesses or where you went wrong and let it motivate you to become better.
By the time you are finished reading this post you would come away with 5 easy ways on how to overcome rejection.
Related: HOW TO BE MORE PRODUCTIVE WHILE STUCK INDOORS
HERE IS A RECENT PERSONAL EXPERIENCE/STORY:
Recently I applied to be part of a premium affiliate network as another outlet for my blog but was not approved. Being a person that does not like to keep all her eggs in one basket, I decided to give them a try.
Not only for that reason but also because other bloggers spoke highly about them. Naturally, one of my biggest fears is being told no, so it usually takes a lot of effort and courage for me to actually reach out to networks and brands.
I felt a bit disappointed but at the same time, I did not let that deter me from seeking other avenues. Another instance where I had to deal with rejection in recent times was when I applied to a beauty brand to become an affiliate but was rejected.
Now, when things like this happen, I would normally distance myself from them and their products. It might sound petty but it's sad that they say no even before seeing my full potential.
WHAT BLOGGING HAS TAUGHT ME
What my experience as a blogger for almost 3 years has taught me is that rejection becomes part of your blogging journey.
Especially when you want to work with or for other people, because there are always demands, rules, and terms and conditions to be met.
So if you happen to have a hard time dealing with rejection, just know that it is part of life. But definitely not the end of the world.
There is always a possibility of hearing more no's than yeses. That is why its good to never have high expectations, instead remain neutral.
Related: 10 OF THE MOST POPULAR PART TIME JOBS FROM HOME
WHAT WORKED FOR ME
These are the ways in which I managed to deal with and overcome rejection. However, it may not necessarily work for you but its sure worth a try.
Finding out what my weaknesses were and working on them
Let the situation motivate me to do better and put out my best work
Looked for ways in which I could do things differently
Stopped having high expectations
Reminded myself that it is not the end of the world
Everything happens at the right time with the right people
Work harder on what's already in front of me – such as promoting other brands that I am already approved for. Some of these brands are linked right here on my blog so you guys can see where I shop.
Related: HOW TO LIVE YOUR BEST LIFE
HOW TO

OVERCOME REJECTION – BOOST YOUR SELF ESTEEM
Establish yourself better or as a professional in your field to become the individual that people come to for advice. This may sound impossible but everyone is a pro at something. You only need to find out what your strengths are and build on them so that you can help others who need assistance in that area. For instance, you can become a Guru in affiliate marketing if that is your strong suit. Then help others by sharing actionable steps or sell courses teaching them how they too can become verse in affiliate marketing.
Get used to hearing no. But don't just take no for an answer, find out the reasons why (if possible) and make amends.
Leave room for disappointment, therefore, do not put your hopes up or concentrate on only one area/thing. In case it does not work out for you, you should not feel too disheartened.
See the positive side of things as tough as it may be. If your life does not depend on it then you can live without it.
Use a different/unique approach. For instance if you are a blogger who wants to start working with your favourite brands. Sometimes these companies just want to see something that stands out to them from the crowd, instead of what everyone else is already doing.
WRAPPING UP 

HOW TO BOOST YOUR SELF ESTEEM AND OVERCOME REJECTION 

WHEN YOU'RE LOW ON SELF ESTEEM
That concludes 4 easy ways on how to deal with rejection and how to boost your self worth when you're low on self esteem.
I hope that with these tips you are better able to take care of your mental and emotional wellbeing.
You know as they say, in every situation you should expect the worst outcome but hope for the best.
Have you ever been rejected by someone? How did you deal with it? Let me know in the comments below. Also share this post with someone who may be low on self esteem and could use some assistance.
Shevy
Hi! I'm Shevy! I'm the Founder and Managing Editor of Travel Beauty Blog est. 2016. I am also the Founder of Shevy Studio Marketing Agency where I work with entrepreneurs and bloggers on SEO/Content Strategy, Web Design and Consultancy.