Last Updated on August 29, 2020 by Shevy
*This post contains some affiliate links in which I may earn a commission at no extra cost to you*
My Favorite Tv Series
It was extremely difficult to round up my favorite tv series of all time to just fifteen. But the reason why these shows made the list is because I really enjoyed them (obviously) and felt part of the show.
Not only that, but I got serious withdrawal symptoms whenever they had a break or when it was finished.
In addition to that, it was almost as though everything else was on hold while I viewed them. All I wanted to do was to watch episode after episode until I got tired or lacked sleep. Some of these shows are presently airing and some are finished (sadly).
From time to time I revisit the discontinued ones and watch a couple episodes to refresh my memory. So now lets get into my roundup of favorite tv series for all time sake!
You might be interested in: HOW TO LIVE YOUR BEST LIFE
Pin for later: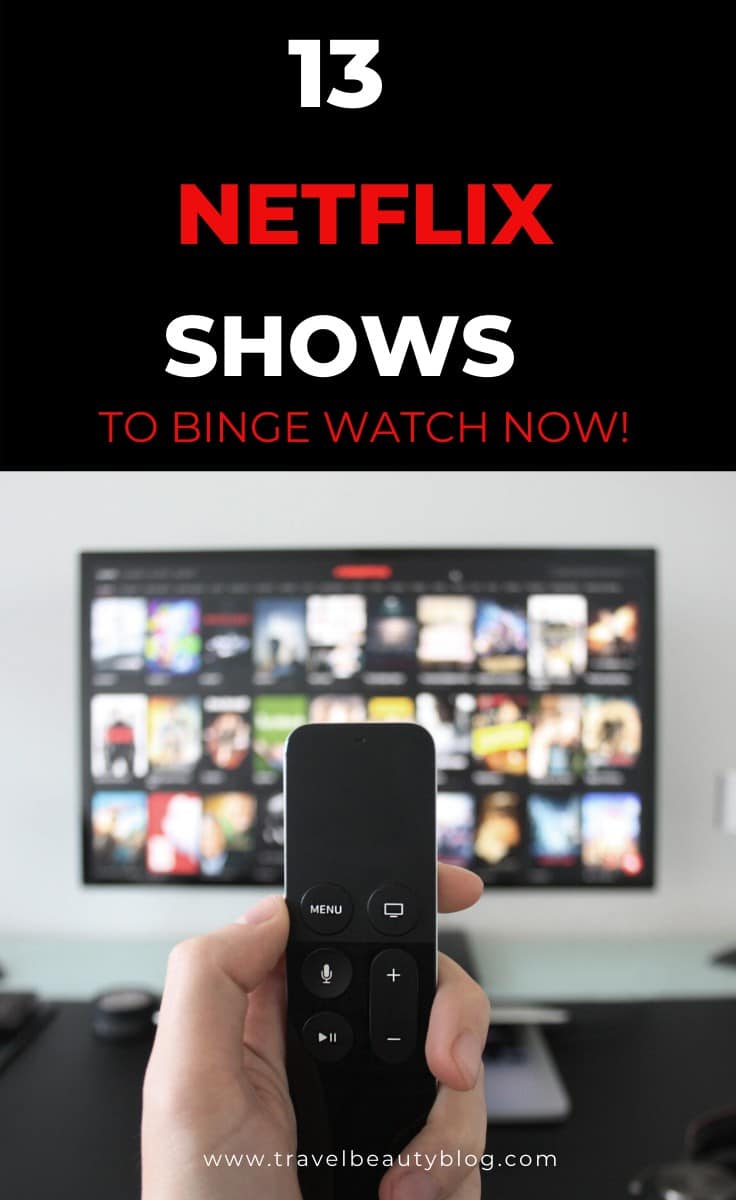 My Picks Of Favorite Tv Series On Netflix 
In general, my picks usually involve action, crime, thriller, science fiction, drama, romance, and suspense. 95% of the times I am either watching a series or tv show as opposed to an actual movie.
For me, series has become so popular because its what people want and they make you feel a part of the show and to an extent the character's life.
Movies do still give you that thrill but its usually a one-off thing or having to wait at least a year or two for a continuation or sequel.
Top 10 Favorite Tv Series Of All Time
Breaking Bad


#1 on the list is Breaking Bad because after evaluating my entire list I came to the conclusion that it was my most missed series. This show is about a high school chemistry teacher Walter White who barely gets by to make ends meet. His son has cerebral palsy, his wife is pregnant and he finds out that he has terminal cancer. As if life couldn't get any worse for Walter, he desperately turned his old RV into a mobile meth lab.
I remember when I started watching this show it was so slow that I wanted to give up midway the first episode. But my friend Sergio who introduced me to the show convinced me to continue as he said it would have build up eventually. Usually, he always recommends good shows that he knows I would like, so I decided to stick it out.
It wasn't until around the fourth or fifth episode, I thought that it was headed somewhere (lol). From there on out, the more episodes I watched, the more I became addicted. Filled with drama, suspense, crime and a bit of comedy too. Everything I like combined into one show. Well, I am so happy that I gave it a chance because I became hooked and it made it to my favorites list. Breaking Bad is undeniable my favourite tv series of all time as at the end of 2019. 
Billions


#2 Billions is currently airing at the time of writing this post and its at the top of the list. As a matter of fact I am awaiting season 4 which premieres next month (March 17). About 2 years ago while browsing Netflix in search of a movie I came upon this show. After reading the synopsis and watching the first episode I felt intrigued to continue.
What's is about:
A shrewd, U.S. Attorney Chuck Rhoades and a hedge fund king Bobby "Axe" Axelrod goes head to head using all of their power and influence in a bid to outmaneuver the other.
My favorite characters are Bobby Axelrod of course and Wags, his right-hand man. An easy guess if you have already seen some episodes. Together they are like a real-life Bonnie and Clyde situation and I love their chemistry. So you know that makes Chuck Rhoades my least favourite character since they are rivals.
It's not like any other series I have seen and I'm here for it. What goes on behind the scenes is really an eye-opener to what happens in the real world. You might also learn a thing or two about the stock market, stock exchanges, and Wall Street.
Power


#3 Most people that I know have seen or heard about Power before so I don't need to say much here. 
But if you do not know then here's the synopsis:
You should know the name Ghost, real name James St. Patrick, who is a wealthy New York night club owner who has it all and lives a double life as a drug kingpin.
Another show that is compact with action and drama from start to finish. With each season it just seems to be getting more and more interesting and jaw-dropping. Shockingly it was not as predictable as I thought it would have been so that is another thing I like about it.
How To Get Away With Murder


#4 There are not many television shows that can actually get me of my seat in anticipation of the next scene. Between How To Get Away With Murder and Power, they both had that effect on me. Drop everything you are doing and pay close attention when watching them otherwise you are going to miss important details. Just the name alone suggests a big part of what the story is about.
Introduction:
As the name suggests, a group of law students and their brilliant criminal defense professor become involved in a twisted murder plot that changes the course of their lives.
Secrets, lies, deception, murder, abuse of power, corruption pervades in the entire story-line. Words alone can't do justice so my only recommendation is that you watch it and you won't be disappointed.
OZARK | Netflix


#5 This show deserves a spot higher than #5 on my top favorite TV series list but its a close call.
A financial adviser drags his family from Chicago to the Missouri Ozarks, after making a deal with a drug boss to launder $500 million in five years. Unknowing to his family who eventually finds out and is furious about his motives.
Rating this at number 5 was tough but boy did I enjoy this show thoroughly! In some ways, it reminded me of Breaking Bad as it also had a slow start but drama filled. Every time I thought I had the next scene figured out they surprised me something else in a good way. Ozark has definitely earned its spot as one of my favorite tv series in the past couple of years.
Updated April 2020: SPOILER ALERT
If you have seen the recently concluded Season 3 of Ozark, you will agree that it was one of the best seasons thus far. There were some unexpected new actors in this season which helped beefed up the Byrde's connection with the Cartel.
It also ended with a bang and unfortunately we have got to wait an entire year to see how things unfold in Season 4. Needless to say, I can't wait! Season 3 is definitely worth a binge rewatch. After finishing off season 3, I may have to bump this show higher up in the list as one of my favorite tv series. 
Blacklist 
#6 Elizabeth Keen, a new FBI profiler has her entire life uprooted when a mysterious criminal, Raymond Reddington, shows up on her first day on the job insisting only to speak to her. Redd as he is known, eluded capture for decades but the real mystery is can she contain him?
Seasons 1 and 2 were the best as I thought it started to get drawn out in the later episodes. At one point they even released a spin-off with "Elizabeth's" husband "Tom Keen" but that was short lived. However, it had quite an interesting storyline and filled with the type of things that I look out for in a movie. 
The Haves & The Have Nots | Oprah TV Network (OWN)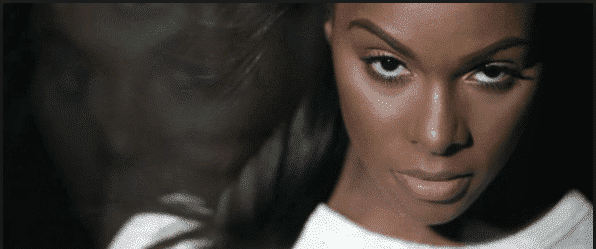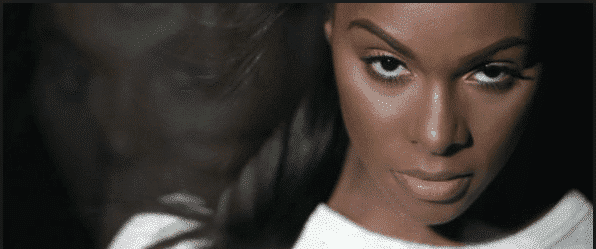 #7 Tyler Perry has no limits when it comes to his TV shows and The Haves and the Have Nots is no different. They are so real and always so unpredictable because every time I think I have the show figured out it takes another twist.
It tends to get more intense and interesting just when a storyline ends! He is definitely a mastermind when it comes to the art form and his creativity level is 1000.
Its a drama-filled show focusing on the lives of the rich Cryer and Harrington families, and the poor Young family.
This one will surely have you on the edge of your seats and wanting more after each episode. Before you start watching this show, do all your house chores because you will be glued to your TV/computer screen "salivating" for more drama. Though it can be quite a drag and slow at times, it does not fail in keeping your interest.
April 2020 Update:
I am still waiting The Haves And The Have Nots. This show doesn't seem to have a near end because things just keeps on getting better. Thank you Tyler Perry for keeping me entertained all these years with this TV Series. 
Bodyguard | Netflix


#8 David Budd, a war veteran helps thwart a terrorist attack and shortly after was assigned to protect a high profile politician. He got mixed up in the same conspiracy he was trying to prevent in the beginning. 
This show was everything I did NOT expect and I totally enjoyed it. Apart from some eye-candy, it did have some drama. Therefore it has made it to my most liked because it was just so unpredictable. I loved the turn of events and the shocking, mind-blowing scenes.
Usually, I take my time when I am enjoying a show but I couldn't help it and literally started and finished in one weekend. Word is, there is a season 2 in the making so start preparing your popcorn (lol). Each episode is an hour long but it will not disappoint. Me: David Budd can you be my bodyguard, please? Him: "Okay Ma'am!"
I'm really hoping they have another season of Bodyguard Netflix because it's one of my favorite tv series for the year 2019. 
Shooter


#9 Bob Lee Swagger, an ex-Marine sniper is coaxed into returning to the job to prevent a plot to kill the President. Later on, he finds himself framed for the very said murder. The storyline is similar to Bodyguard but entirely different.
If you have ever seen the Shooter movie starring Mark Wahlberg then you can guess how badass this series was.
Mark Wahlberg is one of my favourite actors and he does a great job at production. 
Queen Of The South


#10 Teresa flees Mexico and becomes the #1 drug smuggler in the country after the death of her drug-dealer boyfriend.
Teresa in a sense is like the female version of Pablo Escobar in the elite drug world. By now you can see a similar pattern with the types of shows that I watch and enjoy. Right now I am patiently and anxiously awaiting Season 4.
Dynasty | Netflix
Plot: 
#11 A classic prime-time soap opera that focuses on the lives of the Carringtons and the Colbys who feud for control over their fortune.
Indeed a modern day soap opera and it reminds me of Revenge which is listed below. Hopefully, this show continues for as long as possible because I like it a lot. Fallon, although feisty, I like her personality and so she's my favourite character. 
Favorite TV Series: Older TV Shows
Since I could not limit myself to only choosing 10 series I had to add three more of my favourites.
Revenge (2011) | Netflix 

#12 Revenge – Emily moves to the Hamptons and charms her new neighbours by falling for their son. Meanwhile plotting their downfall for the sins committed against her family. 
Revenge was like a new age soap opera filled with lots of drama from beginning to end. It was released in 2011 (around the time I looked at it) but it was quite interesting. Nolan was one of my favorite characters in the show; playing mainly the role of a computer whiz.
White Collar


#13 – White Collar – an FBI agent and a con-artist form a partnership because of his expertise, to take down other white collar criminals in exchange for his freedom.
Imagine a con artist and an FBI agent being good friends, sound a bit like real life right? Neal Caffrey was a very good thief and the best part was that he was very hard to catch. Up to this day, I still feel despondent that the series was discontinued.
Orphan Black 


#14 An FBI agent is pulled into a compelling conspiracy after witnessing the suicide of a girl who looks just like his partner.
As you can see from the picture above there are 4 persons with the same face that's supposed to be quadruplets. Spoiler alert: Orphan Black is about these sisters who were cloned to create more versions of themselves. Each one having a different personality and living their lives in different states. With more time, we discover that there are more clones (some dangerous) and even a male counterpart in the later seasons. 
Designated Survivor | Netflix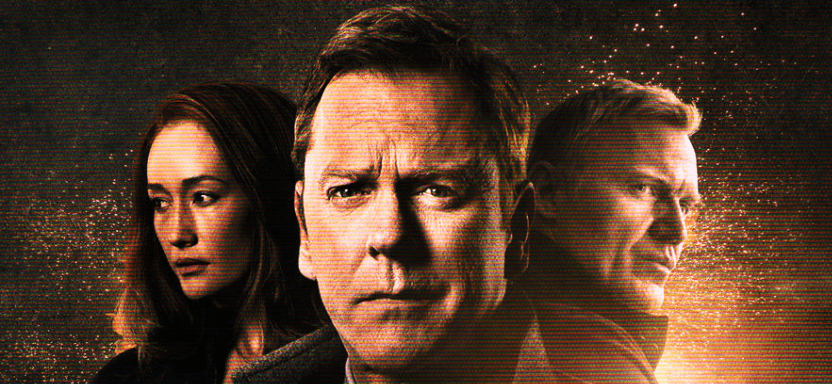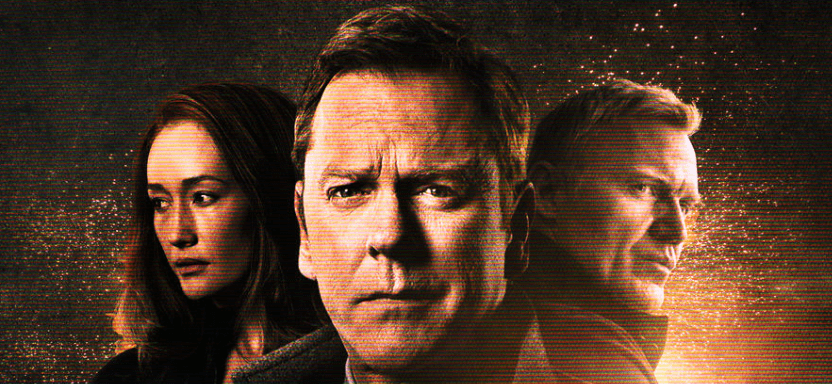 #15 – Designated Survivor – If you have ever seen the movies White House Down and Olympus Has Fallen, their storylines are similar to Designated Survivor.
Perhaps you know this guy from the series 24. In this show, he is acting as a low-level Cabinet member who becomes President of the United States. It all happened after a catastrophic attack kills everyone above him in the line of succession.
After viewing the first episode which I thought was good, it took a couple weeks after that before I watched more. I enjoyed season 1 better than I did the second but I am remaining optimistic for season 3 which airs later this year. Mainly because there are many missing pieces at the moment, which I hope gets unearthed this time around. I just couldn't finish my top 10 favorite tv series list without including Designated Survivor.
Blindspot
#16 Another show worth mentioning as one of my favorite tv series is BlindSpot. With the exception of the final season, I totally enjoyed this series and it deserves a spot on this list.
Rounding Up My 10 Favourite Tv Series
That's it for my favorite tv series of all times. All these shows are highly recommended if you enjoy watching the same genres as me. Have you ever seen any of them? Or if you decided to check them out after reading this post lets discuss them in the comment section! Oh and if you do not have them on Netflix in your country, check Amazon Prime Video which is free with Amazon Prime. What are your favourite tv series of all times? Share them in the comments down below. 
You may also enjoy: 8 GOOD CHARACTERISTICS OF SUCCESSFUL PEOPLE
2