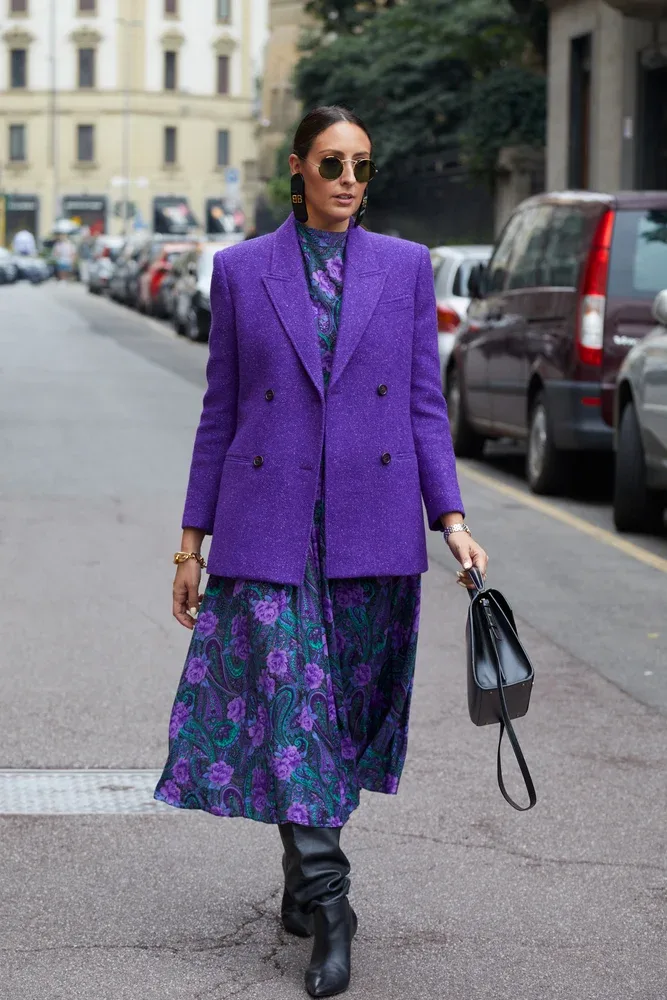 Photo: Depositphotos
Last Updated on 7 months by Shevy
Summer Maxi Dresses For Petites
Summertime is here, and that means it's time to break out the maxi dresses. But what if you're on the shorter side?
Many women worry about wearing maxi dresses because they fear they'll be drowned in fabric or overwhelmed by the length.
The good news is there are ways for petites to rock this summery trend with confidence!
Related: Fall Guest Wedding Dresses That Make You Look Amazing
We are a participant in various affiliate marketing programs and may earn a commission for any purchases made through these links at no extra cost to you. Read full disclosure here.
So if you're having a hard time finding pretty maxi dresses for summer then you've come to the right place!
In this article you'll discover the 10 best summer maxi dresses for petites that won't make you look like you stole your grandma's dress.
As well as some tips on how to style your summer maxi dresses for petites.
Shop Summer Maxi Dresses For Petites

Styling Tips: How to Wear Maxi Dresses When You're Petite
Here are some clever hacks and tricks to make sure your petite frame looks fabulous in a summer maxi dress.
Find the right Fit
A dress that fits well around the waist and hips will help elongate your frame.
Additionally, opt for styles with vertical stripes or prints, as these can create the illusion of height.
Don't be afraid to try out different styles until you find what works best for you!
Opt for a fitted or cinched waist
When you're petite, it's important to avoid being completely covered up in billowing fabric.
One way to do this is by choosing a maxi dress with a fitted or cinched waistline.
Not only will this add some shape and definition to your silhouette, but it will also help avoid overwhelming your frame with too much fabric.
Look for dresses that are nipped in at the waist or have a defined waistband to accentuate your figure and balance out the length of the dress.
Consider wearing heels or wedges
If you're petite and planning to wear a maxi dress, consider pairing it with high heels or wedges.
The added height will elongate your legs and create the illusion of a taller frame, especially when the hemline of the dress is hovering just above the ground.
However, keep in mind that the height of the shoes should be appropriate for the length of the dress – if it's too long, you might end up tripping over yourself!
Aim for a shoe height that allows you to walk comfortably and confidently.
Accessorize to elongate your frame
Aside from pairing your maxi dress with heels or wedges, you can also use accessories to elongate your frame.
For instance, try wearing a long necklace that falls past your chest area to draw the eye downwards and create the illusion of length.
You can also experiment with wearing a skinny belt around your waist to define your silhouette and create a visual break between the top and bottom half of your outfit.
When it comes to jewelry, opt for pieces that are delicate and not too chunky, as these can overwhelm a petite frame.
Choose the right length
When it comes to maxi dresses, length is crucial for petite frames.
Avoid dresses with excessive fabric that can overwhelm your frame and make you look even shorter than you are.
Instead, opt for styles that fall just above your ankle. This will create a lengthening effect on your body and give the illusion of height.
Additionally, if you're able to hem your dress, do so to ensure the perfect fit for your height.
Remember, a well-fitted dress is key to looking and feeling great in any outfit!
10 Amazing Summer Maxi Dresses For Petites
Into the tie-dye trend? How about this black slouchy sleeveless tie-dyed stripes maxi dress. It's made with a soft and stretch jersey material and has a flowy casual style.
This dress was designed to fit and flatter a 5'4″ and under frame.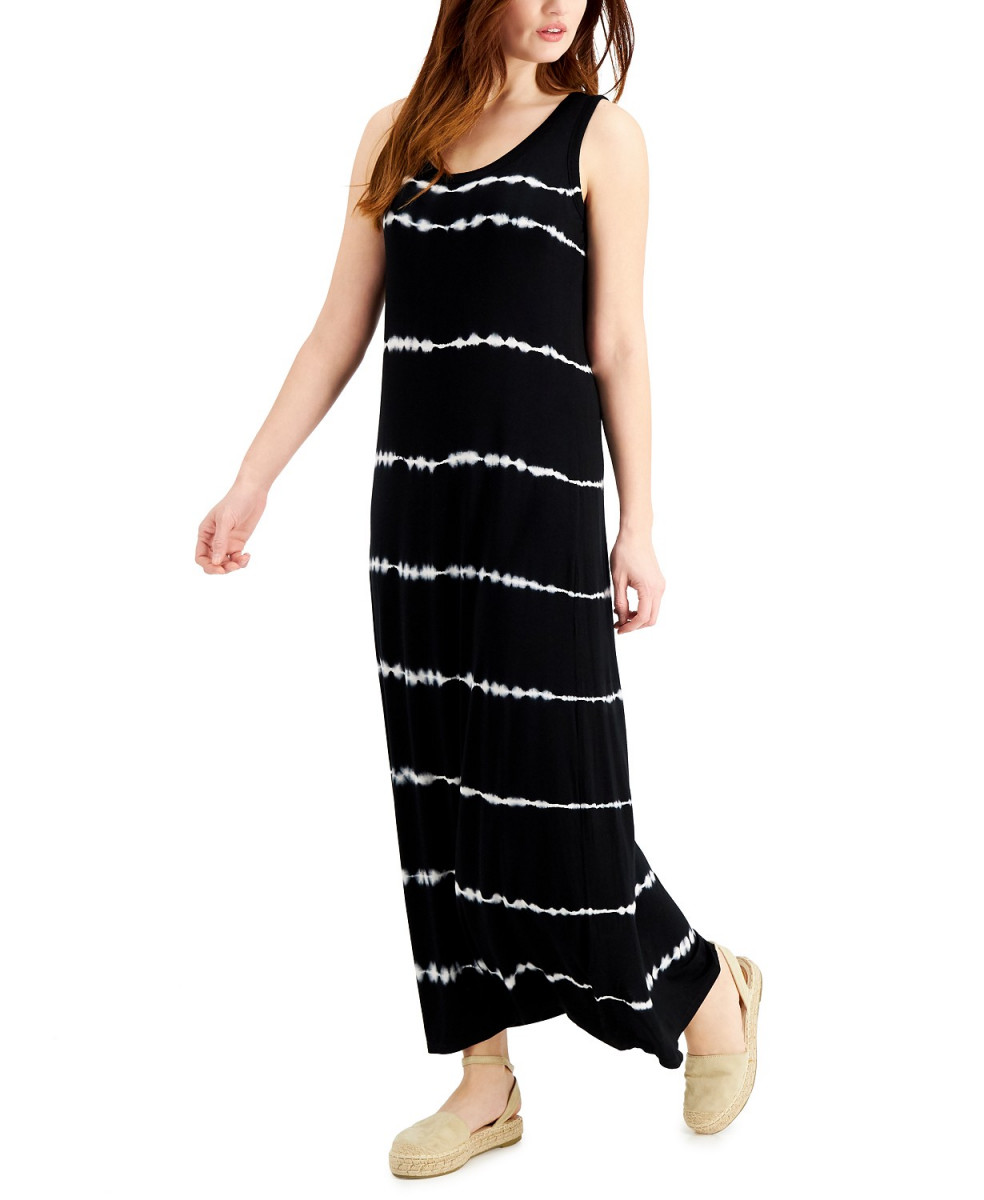 Can't have summer without florals. If you need a summer maxi dress that's not too casual but not overly formal, then this should be your pick!
I love a good floral print dress. This one is a free-flowing maxi dress made of sheer chiffon fabric with a pretty floral print design throughout.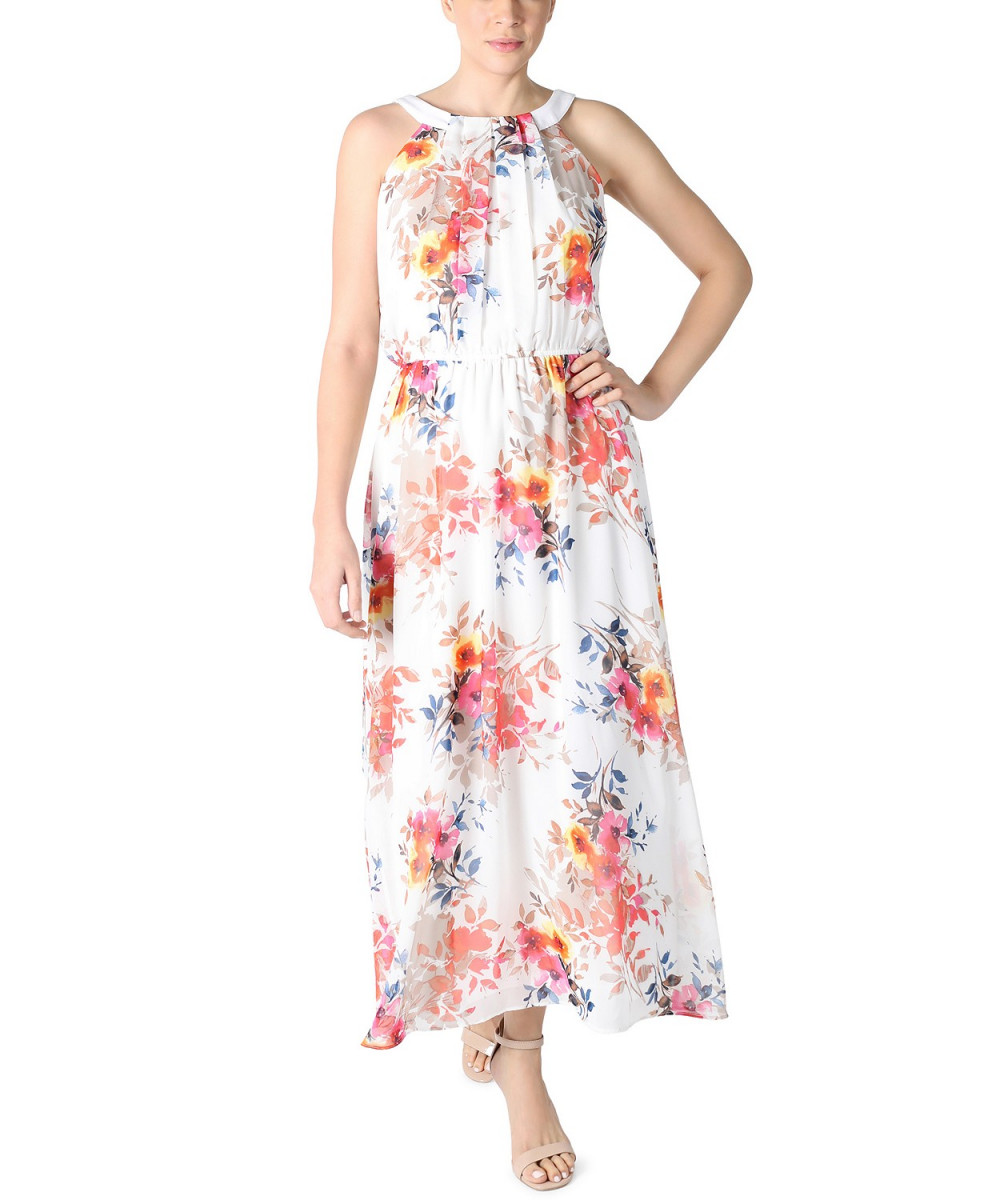 Spice up your summer with halter summer maxi dresses for petites. This paisley print halter back maxi dress is a warm-weather must-have with its eye-catching print and made-for-petites fit.
Related: Classy And Affordable New Years Eve Outfits
Turn heads this summer by stepping into style with this black and white paisley print maxi dress.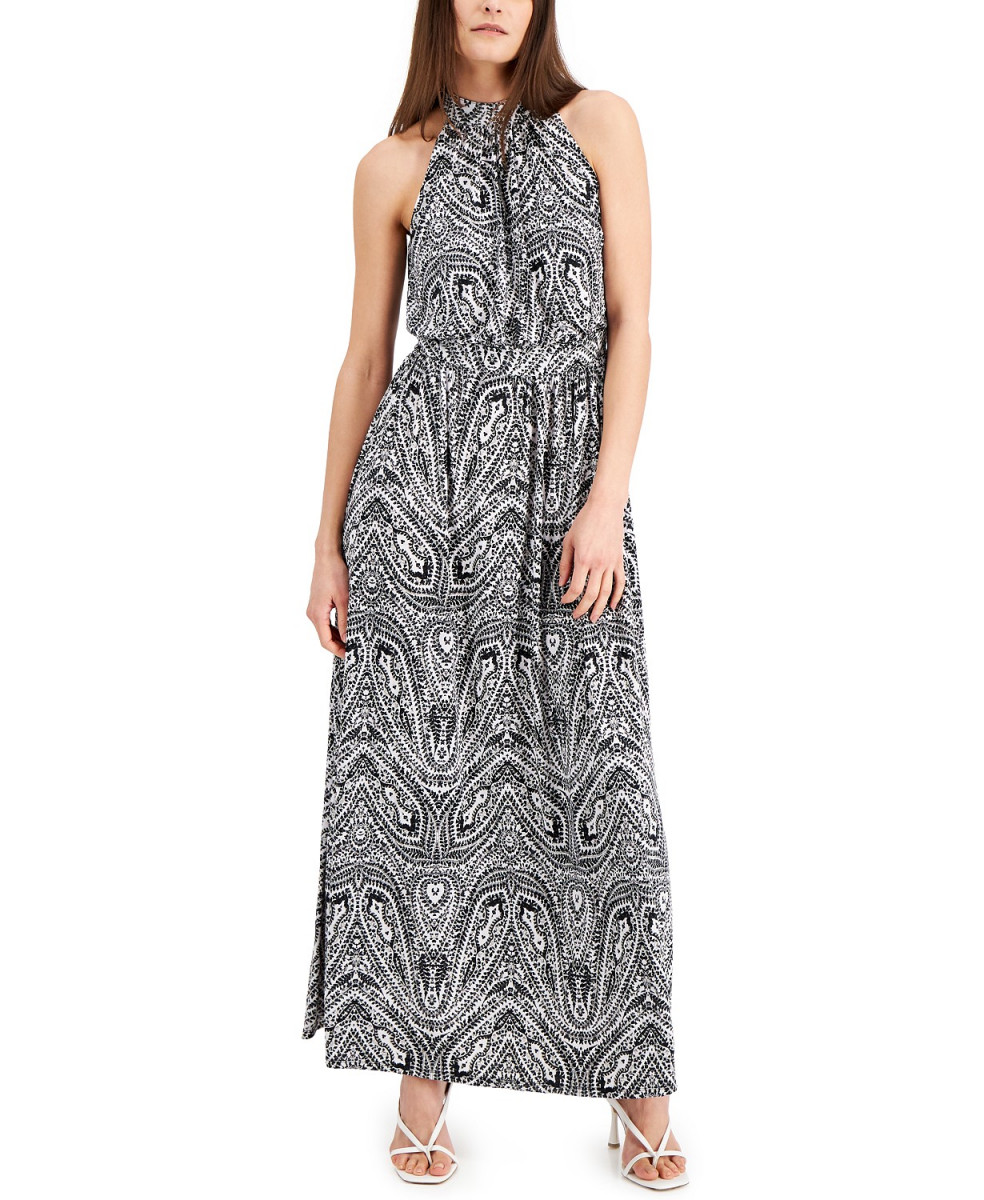 Want to make a statement this summer? Then grab this puff sleeve slit maxi dress already! This is a dress that I would definitely wear!
Apart from its relaxed, maxi silhouette, statement puff sleeves and split hem at the side. This cute summer dress also features a crew neckline, bias cut hem, and gathered detailing throughout.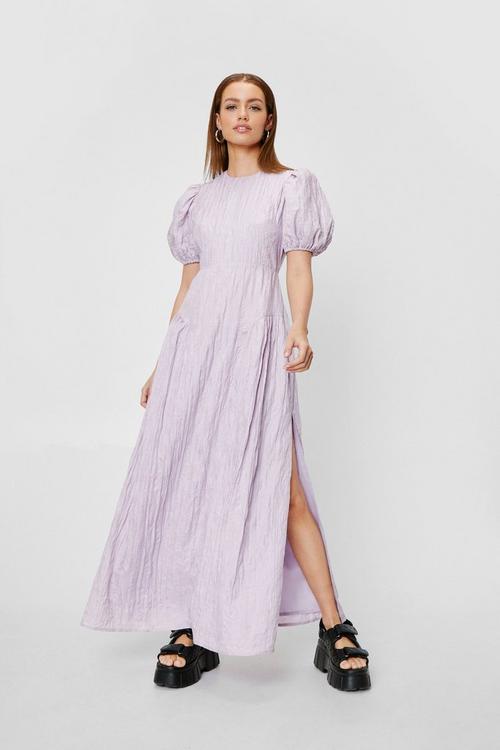 Perhaps you want to show off a little back this summer, after you've been working at that summer body all year.
This relaxed split front maxi dress comes in satin and also features a V neckline, a low back cut, adjustable crossover straps, and a zip closure.
Be the envy amongst your friends this summer with this simple but elegant back outside black maxi dress!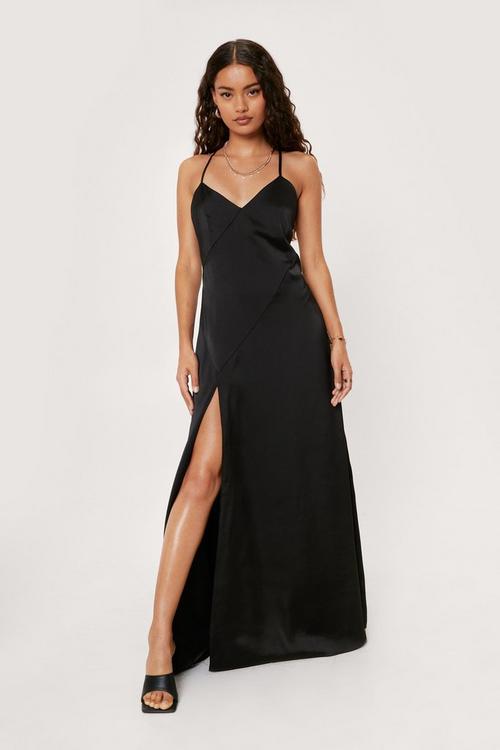 Headed to a family kickback or poolside party this summer? This petite wrap front floral print maxi dress is perfect for the occasion.
Related: The Ultimate Guide To The Best Holiday Outfits
Comes in a nice yellow floral print with popcorn sleeves and a high split front for to flaunt those legs.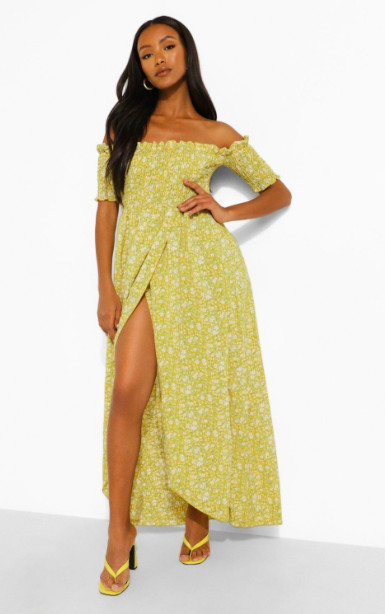 Need a formal maxi dress for summer? This blush color one shoulder maxi dress won't disappoint. It checks all the boxes when it comes to summer maxi dresses for petites.
It's elegant, classy, simple and was designed to fit petite women curves perfectly.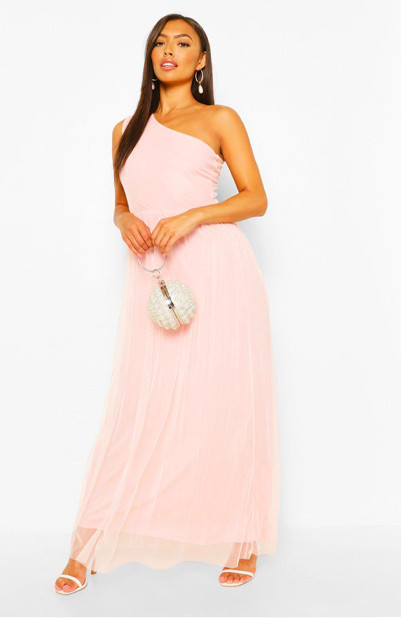 Require something a little extravagant and bold to turn heads at your next summer soiree? This vibrant yellow statement ruffle sleeve maxi dress delivers on that.
This versatile dress was designed for maximum sophistication and statement-making. It was handcrafted by artisans in Ghana with a focus on sustainability and ethical production.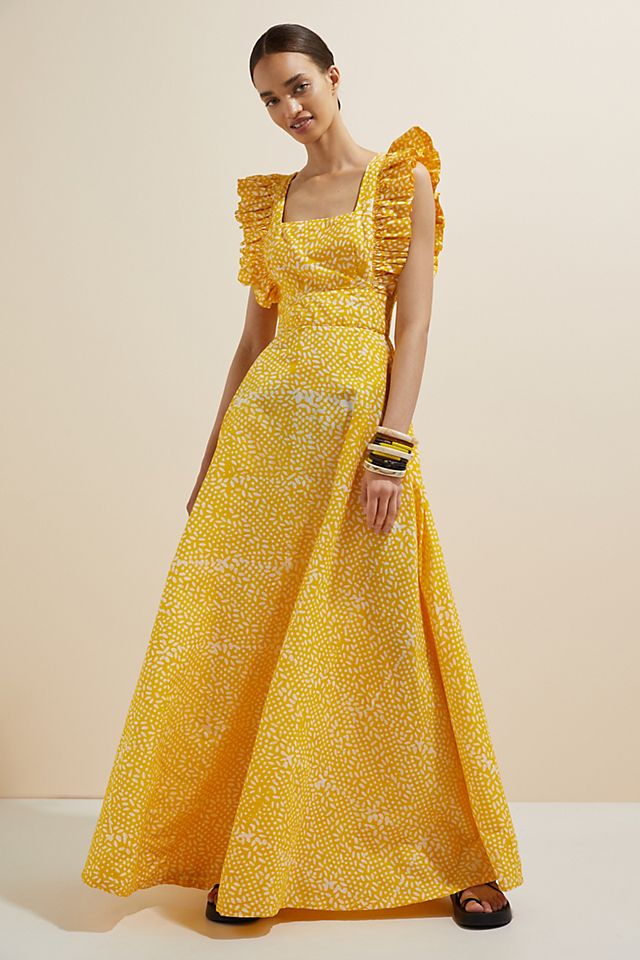 Set your eyes on this cream pleated chiffon material strappy maxi dress with a lining and cowl neckline. Perfect for attending your summer event during the day. Or for a beautiful evening out, dinner at a restaurant or date night.
This dress fits pass the ankles so a pair of wedge sandals or heels may be required depending on the occasion.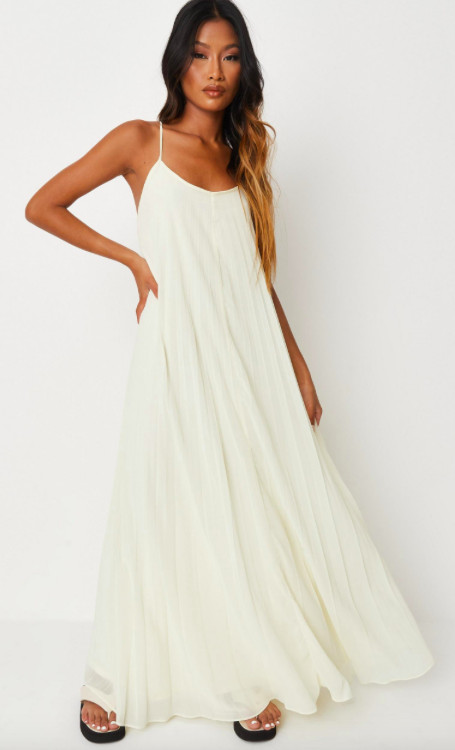 I'm in love with this gorgeous sleeveless maxi dress with a shirred waist, open sides, multiple tie back and split hem detail.
Related: 13 Ways To Style A Black Skirt
Everything about this dress says summer all over it and you can dress it down with a pair of sandals. See the orange version here.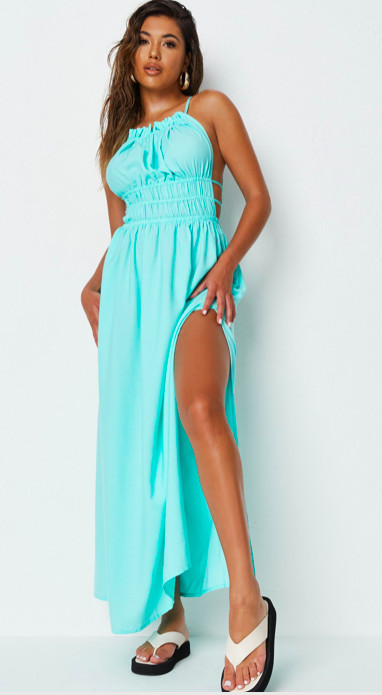 Wrapping Up Summer Maxi Dresses For Petites
There you have it. 10 cute summer maxi dresses for petites that are perfect for all summer events and occasions.
Don't let your height hold you back from wearing summery maxi dresses! This article also provided clever hacks and tricks to make sure petite frames can rock the trend too.
Shop editor's picks

Shevy
Hi! I'm Shevy! I'm the Founder and Managing Editor of Travel Beauty Blog est. 2016. I am also the Founder of Shevy Studio Marketing Agency where I work with entrepreneurs and bloggers on SEO/Content Strategy, Web Design and Consultancy.