Last Updated on 10 months by Shevy
*This post contains some affiliate links in which I may earn a commission at no extra cost to you.*
18 

Spring Fashion

Trends For 2020
February is finally here so that means its time to start planning your spring fashion outfits for 2020. From neons to statement sleeves and netty details, these are my 18 favorite spring fashion trends to wear in 2020.
You may also be interested in: The Best Winter Outfits For This Year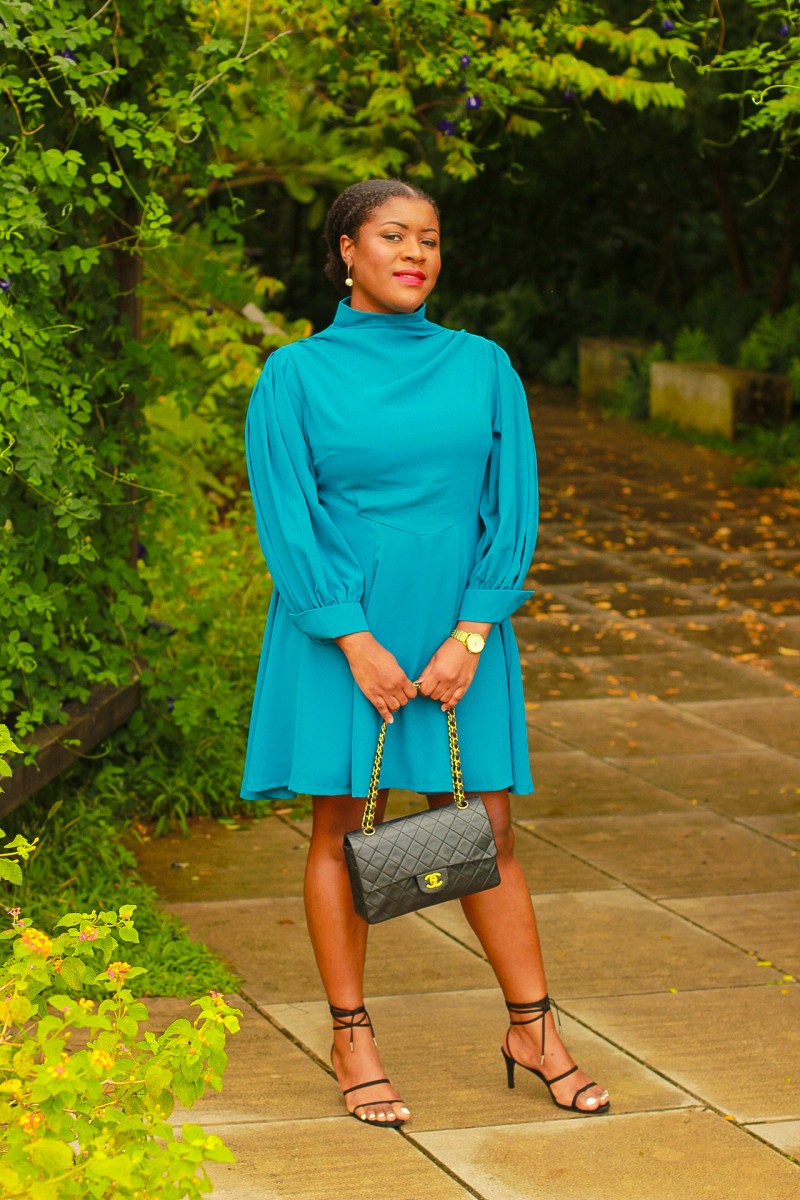 The

 

Best

 

Spring Fashion

To 

Wear

 

Right

 

Now
Statement Sleeves
Statement sleeves is the perfect style for vintage fashion lovers. As you can see from my photographs I am wearing a teal high neck skater dress with over-sized statement bell sleeves. Which has a flouncy yet sophisticated look with a hint of vintage vibes.
When my order came in from Boohoo, I tried it on and hated how it looked on me. It looked so nice on the model online but I couldn't see myself wearing it.
Related: HOW TO MAKE THE BEST SUMMER CAPSULE WARDROBE EASILY
A couple weeks later in putting together outfits for my next blog photoshoot, I decided to give it a try. In the end, it was not as bad as when I had tried it on without makeup and with my hair undone. The entire experience with this dress taught me that I should be more open to styles outside of my comfort zone.
Shop The Statement Sleeves Trend

Neon
Believe it or not I have not bought any items in neon yet. Although I'm more inclined to adding something in neon pink to my spring fashion wardrobe. Neon has been a spring trend for the past couple of years consecutively but I always think about what am going to do with those neon coloured clothing when it goes out of style.
If you are not too comfortable with wearing bright neon colours, you can sport the trend in a more subtle way.  Such as using a bold colour accessory like a handbag, belt or a pair of shoes.
Shop The Neon Trend

Crochet Dresses
Did you grow up in the era where your grandmother used to crochet all the doilies? I surely did! Get ready to turn heads and make a fashion statement with one of 2020 biggest spring fashion trends.
Wear a crochet dress that doesn't look like a beach coverup or your grandmother's hand sewn table cloth. There is no need to wait for a trip to the beach, as you can expect to see it on the streets.
Related: AMAZINGLY THE BEST SWIMSUITS TO HIDE YOUR TUMMY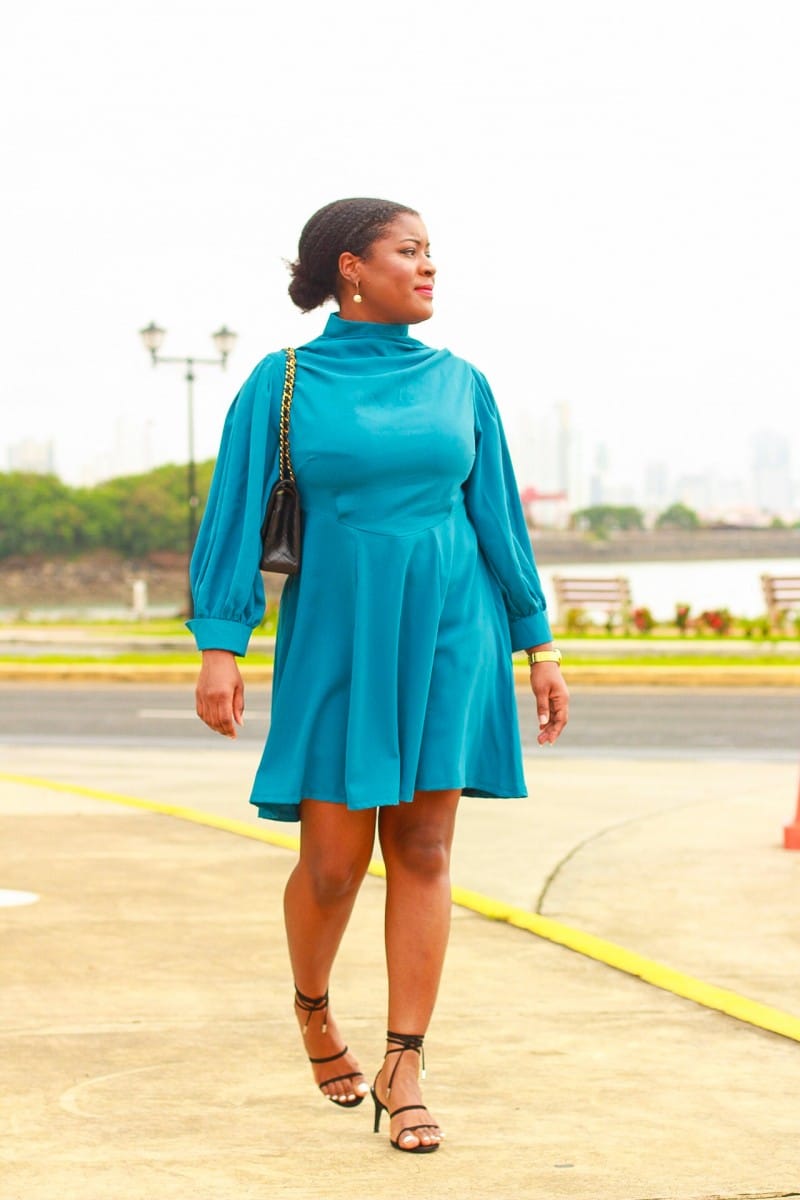 Polka Dot
One of my go-to spring fashion styles for the office is a polka dot shirt or skirt. I'm slightly obsessed with the print to the point where I had to stop myself from buying any more polka dot.
Right now I am down to only one polka dot shirt for work, which means its way overdue for another one. This is one of those trends you can wear in and out of Spring on repeat.
Shop The Polka Dot Trend

Blazers With Bralettes and Bra Tops
Since my tummy is not flat flat like in my younger days I am going to skip out on this trend. However, that's not to say that I am not obsessed with the style. In fact, I admire those girls who can effortlessly pull off this look.
Related: How To Look Chic Wearing All White
Shop Bralettes

Sheer Layers
If you want to show off a little skin without being too sexy you may want to try a sheer blouse. Throw it over your favourite lace bra or bralette, or over a thin layer of clothing. This style would be perfect for the upcoming festival season.
Shop Sheer Layers

Shirt Dresses
One of the easiest outfits you can possible wear on a casual Spring day is a shirt dress. They are appropriate for the cool temperatures and doesn't require much planning. Style them with sandals, kitten heels or a pair of sneakers.
Related: A GUIDE TO THE BEST KNOCK OFF BIRKENSTOCKS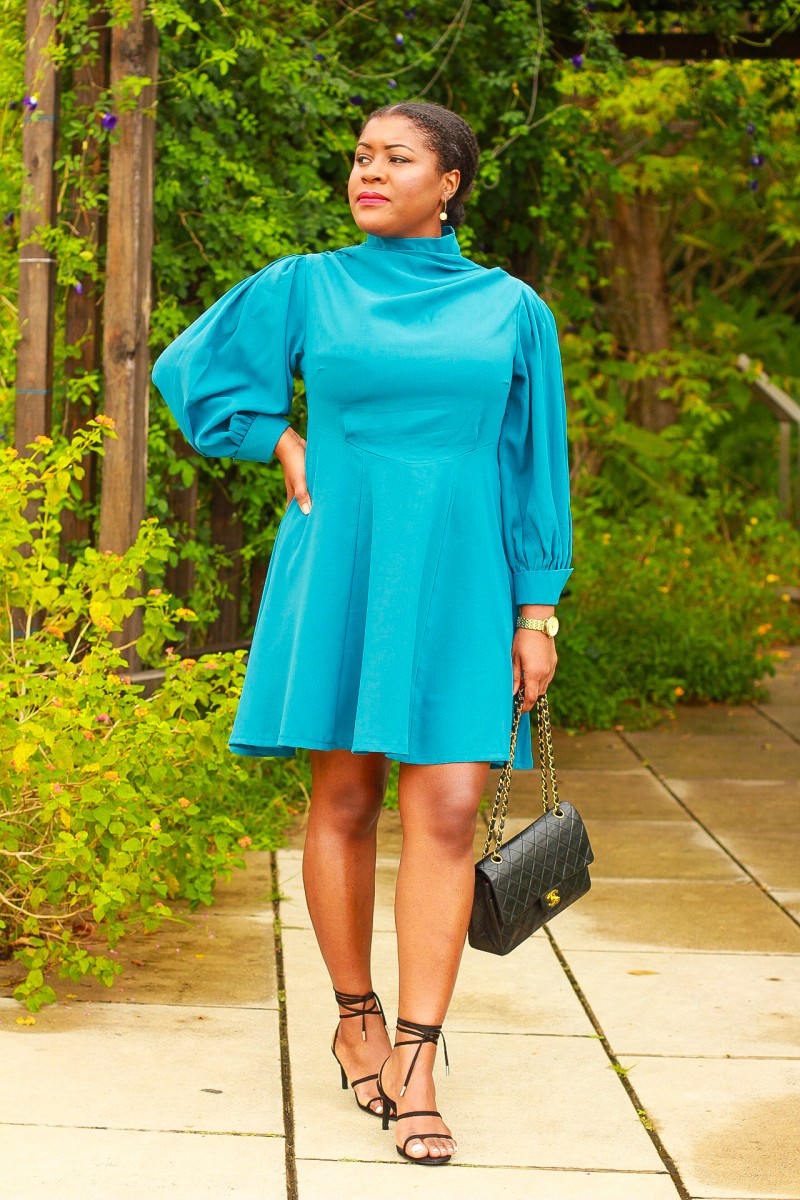 Shop My Outfit

Colourful Leather
Say goodbye to those all black leather outfits you might have been planning to wear. Instead, replace them with colour such as red, orange, purple, blue or green leather. Or you can take it to another level by wearing a bold, floral print leather skirt.
Hot Shorts
If you are thinking that hot shorts were only made for the summer then think again. Hot shorts is making a comeback for 2020 spring fashion so you better be ready to rock this style. Style them over a pair of black tights and balance off the look with a long sleeve sweater or jacket.
Ruffles and Tiers
Not only tiered ruffle tops and skirts, but tulle and pleated skirts are set to make a comeback as well.
Related: THE MOST BEAUTIFUL LOUNGEWEAR FOR WOMEN YOU NEED TO HAVE
Shop Ruffles and Tiers

Waistcoats and Vests
These can be worn as a three piece suit, mismatched or over a white blouse or shirt.
Fringe
Fringe bags, fringe skirts, tops and dresses, you name it. Keep it simple with a short fringed hemline or a long fringed hemline for a more dramatic and fun look.
Shiny Fabrics and Metallics
If you fancy shiny fabrics then you can get away with satin, holographic and metallic clothing.
You may also find this of interest: The Best Most Affordable Statement Sleeve Sweaters
Neutrals and Camel
All beige and brown tones are going to be everywhere this spring.
White Button Down Shirts
White button down shirts with a twist. Either oversized, statement sleeved and has extra seams and pockets. Or has ruffles at the back, is super cropped or have low necklines.
Statement Bows
Expect to see a major bow moment with the incorporation of large statement bows this season in dresses, tops and bikinis.
Related: THE ULTIMATE GUIDE TO THE BEST BEACH BAGS
90's Hair Accessories
The 90's hair accessories trend will be on the rise for spring fashion 2020 and would not be going anywhere soon.
Oversized Bags
Another reason to carry around more things than you actually need on your person. Go for large colourful bags that you can fold under your arms. This spring fashion trend is already a favourite amongst fashion influencers.
Related: THE MOST AFFORDABLE DESIGNER BAGS TO INVEST IN
Shop More Spring Fashion Trends

Which spring fashion trends are you looking forward to wearing this year?
[mailerlite_form form_id=2]
Read Next: How To Style Leather Leggings In 5 Easy Ways
Shevy
Hi! I'm Shevy! I'm the Founder and Managing Editor of Travel Beauty Blog est. 2016. I am also the Founder of Shevy Studio Marketing Agency where I work with entrepreneurs and bloggers on SEO/Content Strategy, Web Design and Consultancy.