Last Updated on 10 months by Shevy
*I earn a small commission if you purchase through any of my links at no extra cost to you*
Beauty Hacks
If you have been looking for ways on how to improve your beauty routine then look no further. Today I'm sharing 5 beauty hacks that will save you time and money. Bear in mind that these are not new tricks or tips. But rather, its what I do when time does not permit a 10-15 step makeup or skincare routine. To be honest, even when time is not an issue, it can get really frustrating doing the same steps every day. So this is also a great way to change up that daily ritual when it comes to your face. Now let's get to the 5 steps that will hopefully ease some of your burdens.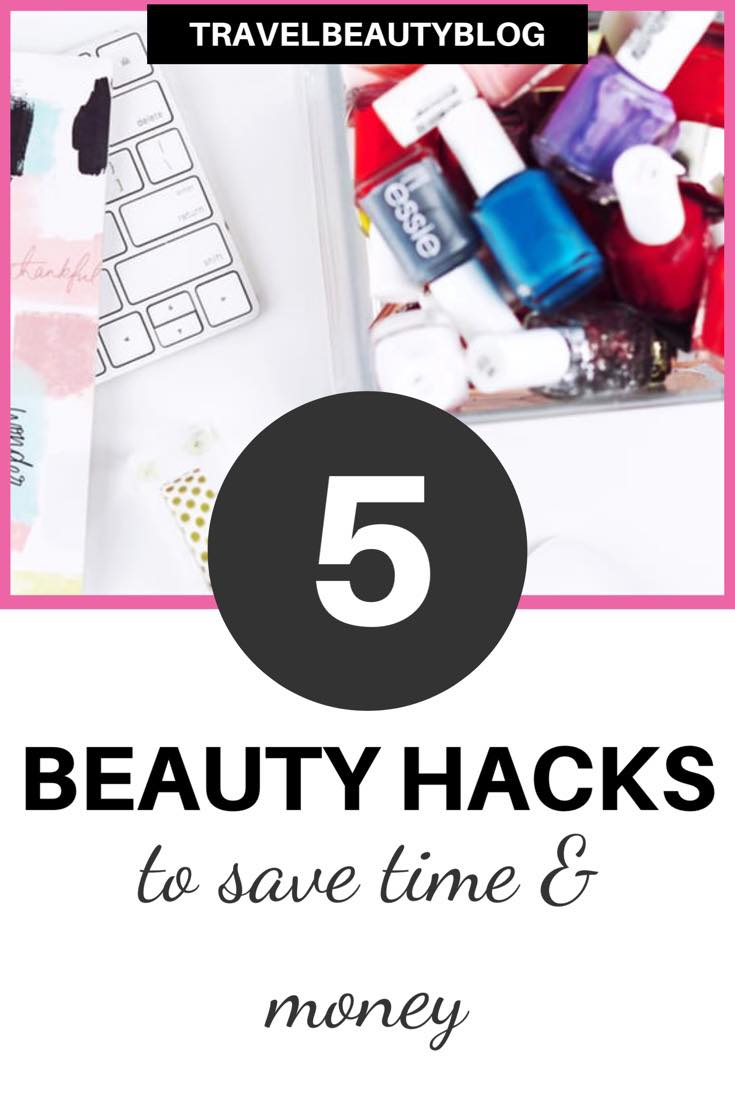 Related: What I Absolutely Like About Nivea Face Moisturizer
Skip The Face Moisturizer
You are probably asking why would I suggest such a thing when its the first and most important step in applying makeup. The main reason is that you can use a face primer that does the same job. Since the primer can do both jobs, and in the interest of time, you should forego this step altogether. Face primers not only prepare your face for your makeup but it moisturizes it as well. It can even be used on its own on a makeup-free day as there are good benefits of doing that.
Use An Oil Cleanser
To remove your makeup,  use an oil cleanser as opposed to makeup remover towels. Most times wipes leave dirt on your face and you still have to wash your face afterward. With an oil cleanser, you only need to apply some to your face and wash it off once. That's it, all your makeup is gone without any residue.
Related: Best Drugstore Makeup Under $20
Foundation With An SPF
Use a foundation with an SPF of at least 15 to help protect the skin from the sun. In this way, you do not need to worry about using a separate sunscreen. Alternatively, you may use a face primer or moisturizer that has a sunscreen like this one here.
All-in-One Highlighter And Concealer
Highlight, conceal and clean up your brows with the same highlighter/concealer. Avoid buying a separate eye-shadow primer because your highlighter/concealer would do an equally amazing job. Make sure that you are using a shade that would be able to work for all areas. This would also save you time from having to switch in between different products.
Related: 6 Best Tested Foundations For Women Of Colour
Wet Your Beauty Sponge
Instead of setting your face with a fix-it spray, wet your beauty sponge with water. It will set your face in place like you used a setting spray. But if you do not wish to try this then spritz your face with water after applying makeup.  Both processes work just as good as using a spray, and water is free and available to everyone. If you insist on using something other than tap water then use micellar or rosewater. Using either of the latter would therefore defeat the purpose of this beauty hack.
Beauty Hacks That Work For Me
There you have it, 5 beauty hacks that I practice on a regular basis to save time and money. I know these are not as half crazy as some of the other beauty hacks I have read online or seen on YouTube. Either way, I hope you enjoyed this post and that you share it with your friends. By the way, do you have other beauty hacks that you can share with me? Let me know down below how you capitalize on a 10-minute routine by eliminating certain steps or products.
You May Also Like: Popular Products That Are Really Worth It
Pin For Later:
Shevy
Hi! I'm Shevy! I'm the Founder and Managing Editor of Travel Beauty Blog est. 2016. I am also the Founder of Shevy Studio Marketing Agency where I work with entrepreneurs and bloggers on SEO/Content Strategy, Web Design and Consultancy.