Last Updated on 7 months by Shevy
47 Cute Nails Ideas For Christmas
The holidays are right around the corner, which means it's time to get festive with your nails.
Whether you're looking for something simple or something elaborate, there are plenty of ways to add a little sparkle to your hands.
Perhaps you're planning to host a Christmas party or simply want to add some festivity to your daily look.
We are a participant in various affiliate marketing programs and may earn a commission for any purchases made through these links at no extra cost to you. Read full disclosure here.
Nail polish is an easy way to add color to your hands and feet and there are so many ways to create unique nail designs for the holidays.
Here are some great nails ideas for Christmas that will keep you looking festive all season long.
Nail Polish Nails Ideas For Christmas
Start by choosing a base color and then add accents using acrylic paint, glitter, sequins, or even stickers.
If you'd rather go for a more traditional design, use a dotting tool to draw lines across your nails.
Related: 30 Cute Purple Nail Ideas To Imitate In 2023
You can use any type of nail polish to create a design on your nails. If you prefer glittery polishes, try using them as accents on top of solid colors.
Or, go with a simple matte finish for a clean, classic look. Whatever style you choose, make sure to apply two coats of polish so that the design shows up clearly.
If you want something long lasting then opt for acrylic or gel nails instead.
Snowflakes Nails
Paint your nails with one color and then add a second coat of polish for a better application.
You could then use a dotting tool to draw a snowflake pattern on your nails (in white or silver glitter).
Or, if you want something a little less intricate, you could simply add some snowflake decals to accentuate the design.
Alternatively, you can create cute snowflake designs using acrylic paint and glitter. The key is to keep things simple.
Finish off your nails by adding a few dots of white or silver glitter polish, and that should be enough to create a beautiful winter scene.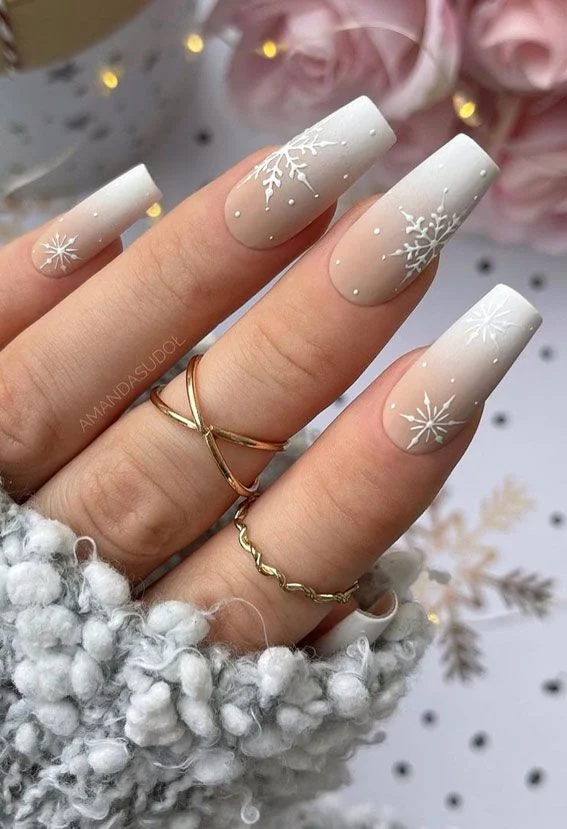 Glitter Dark Red Snowflake Nails
Starry Night Nails
Create a star pattern by painting one nail red, then adding white dots to the center.
Paint another nail blue, then add black dots to the center. Repeat the process until you have five stars.
Candy Cane Nails Ideas For Christmas
For the candy cane stripes, use two coats of OPI Candy Apple Red and one coat of Sally Hansen Xtreme Wear White Out.
Apply a striping brush to create the striped pattern.
These sweet treats come in many different colors, shapes, and sizes, making them easy to incorporate into your manicures.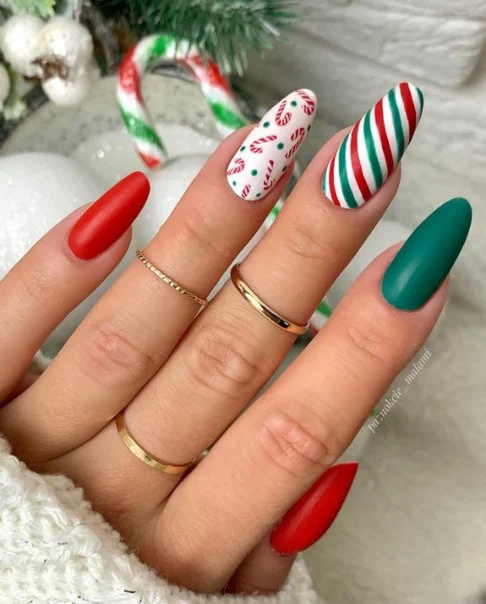 Snowman Nails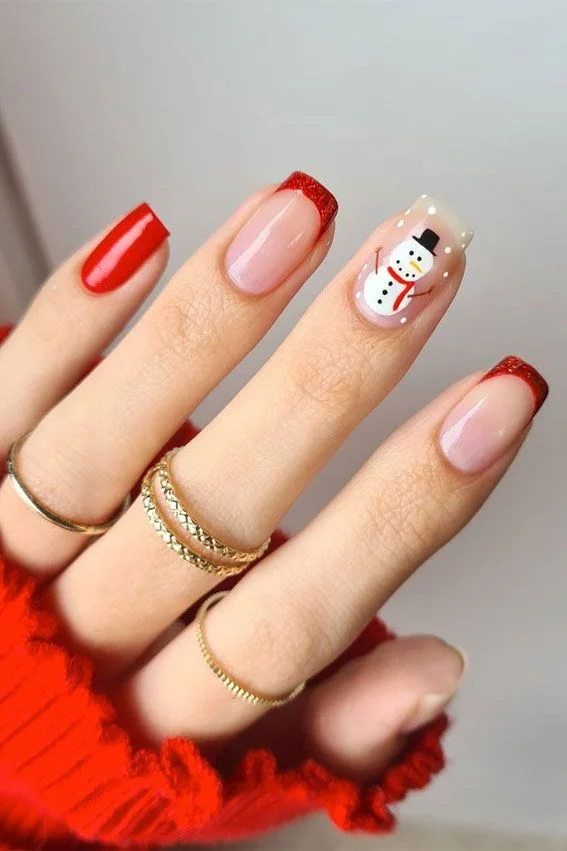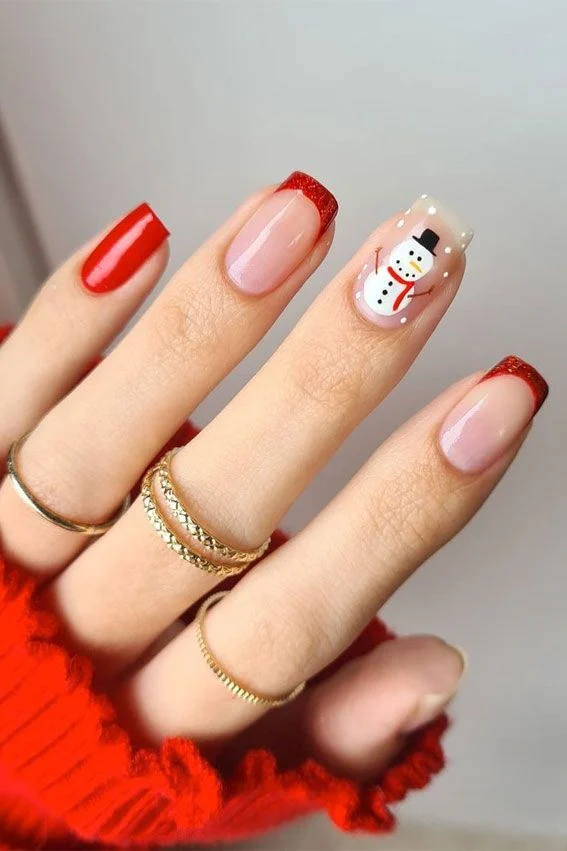 Green Festive Nails
White Merry Christmas Nails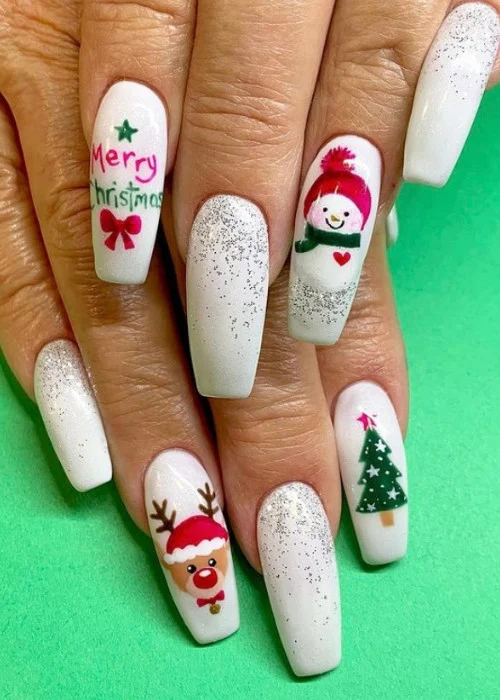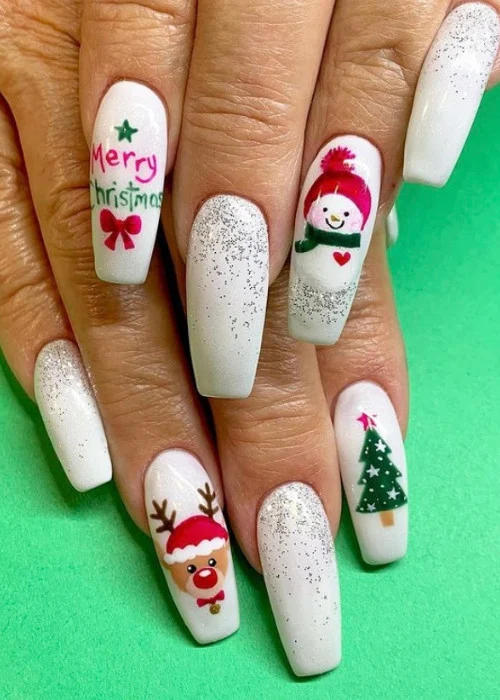 Gingerbread Man Inspired Nails
Reindeer Nails
Snow Manicure Winter Nails
Christmas Red Nails
Light Pink Festive Nails
Cute Nails Ideas For Christmas: Red and Gold
Christmas Ball Nails
Christmas Candy Nails
Black Christmas Nails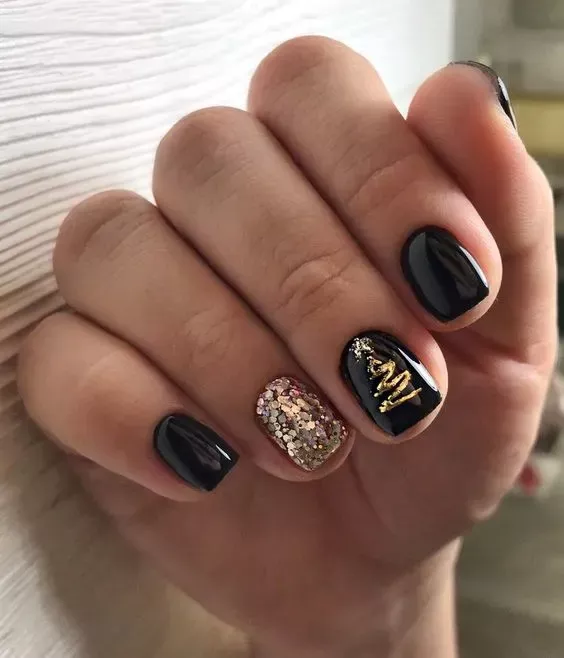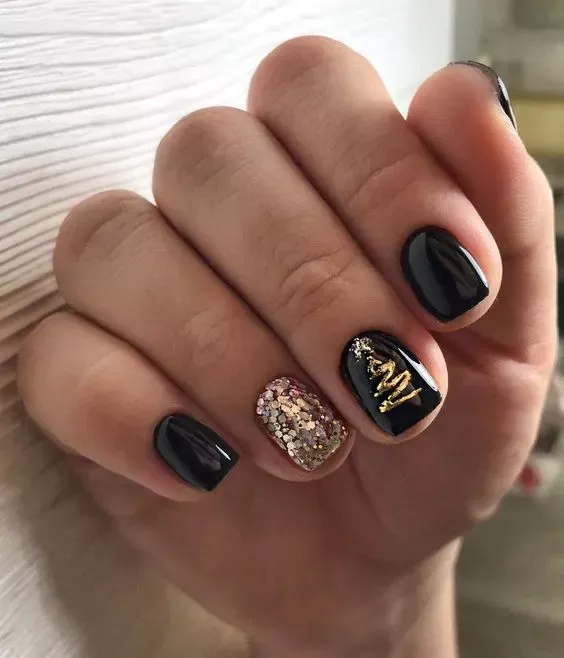 Red and White Christmas Nails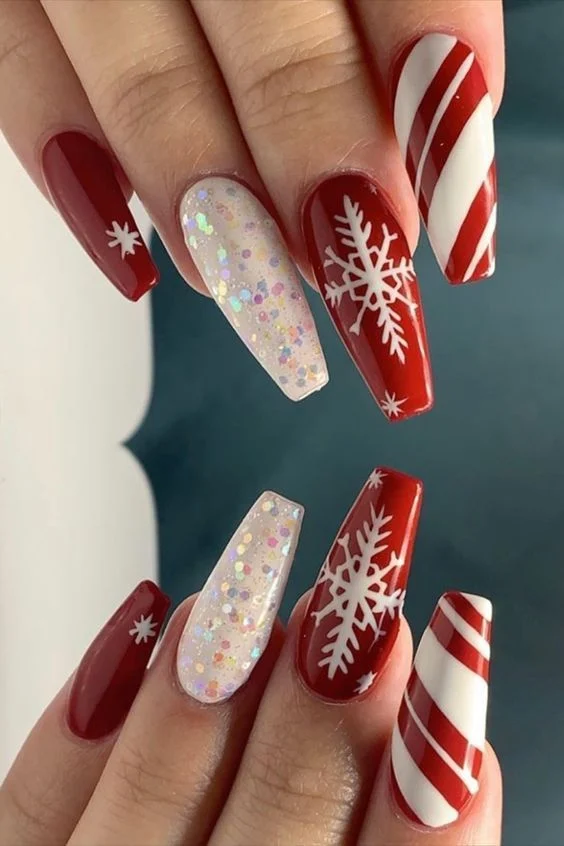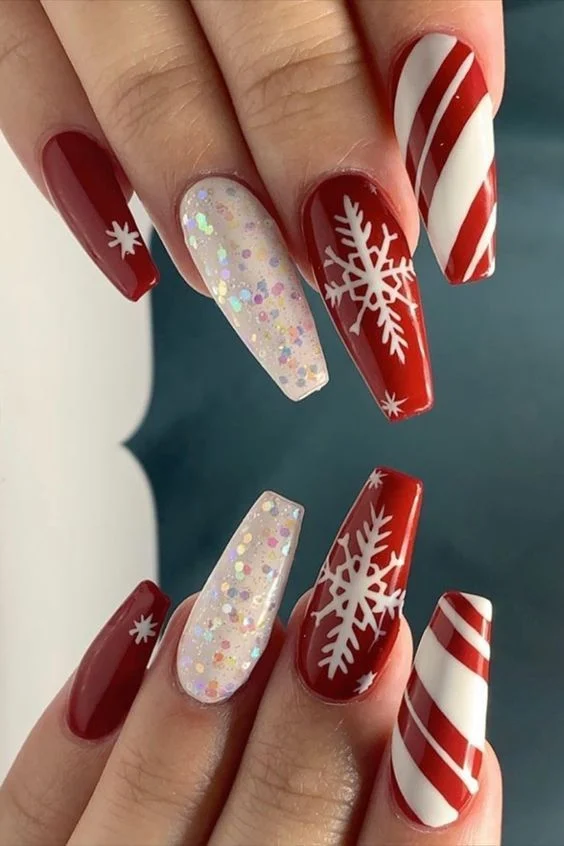 Pink Winter Nails
Holly Jolly Christmas Nails
Grey Christmas Nails
Christmas Confetti Nails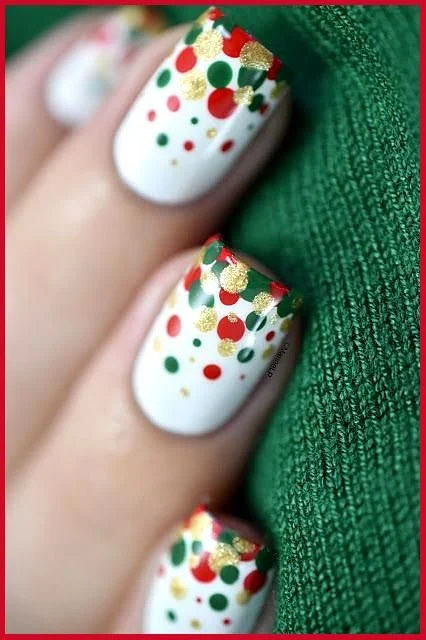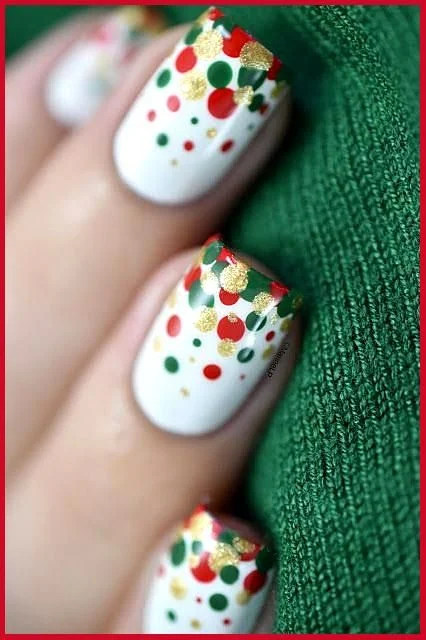 Cute Red Nails Ideas For Christmas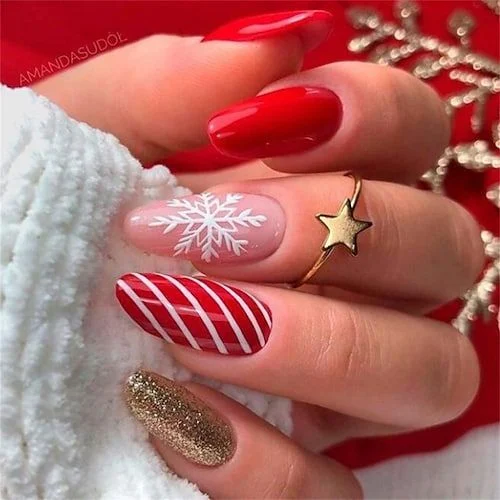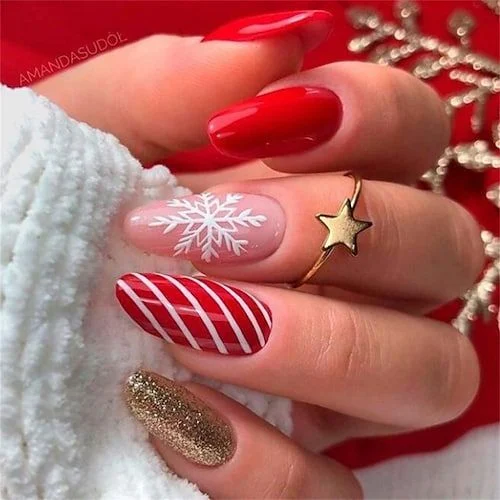 Iridescent White Manicure Glitter Snowflake Nails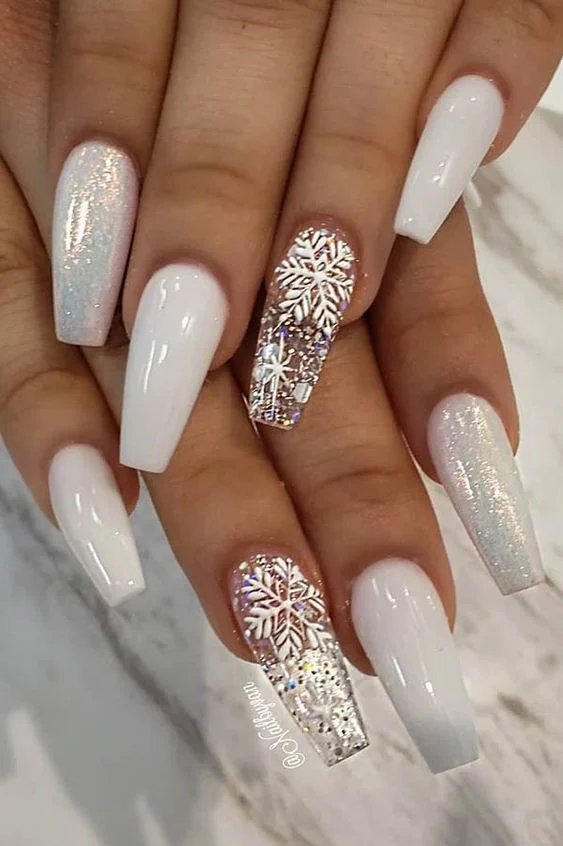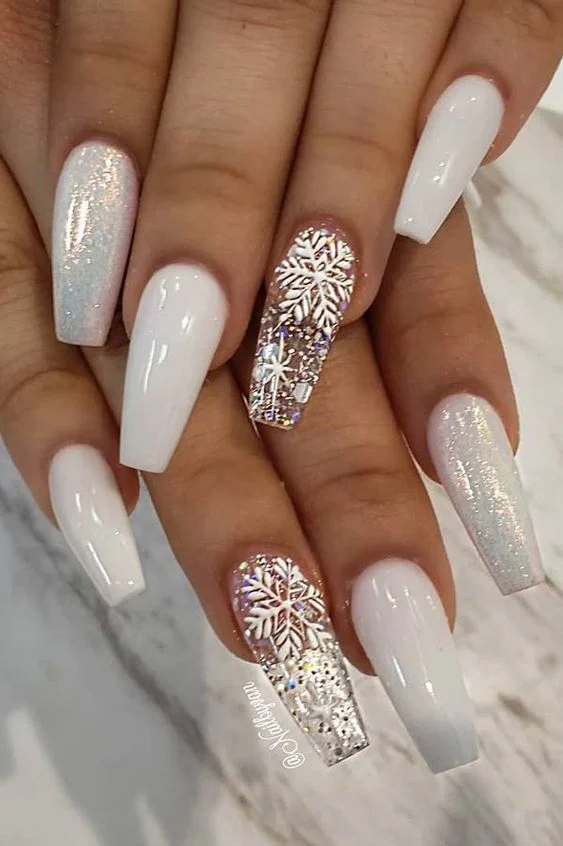 Christmas Red Santa Nails
Purple Christmas Nails
Short Manicure Gel Reindeer Nails
Neutral Christmas Nails
Cute Winter and Christmas Nail Ideas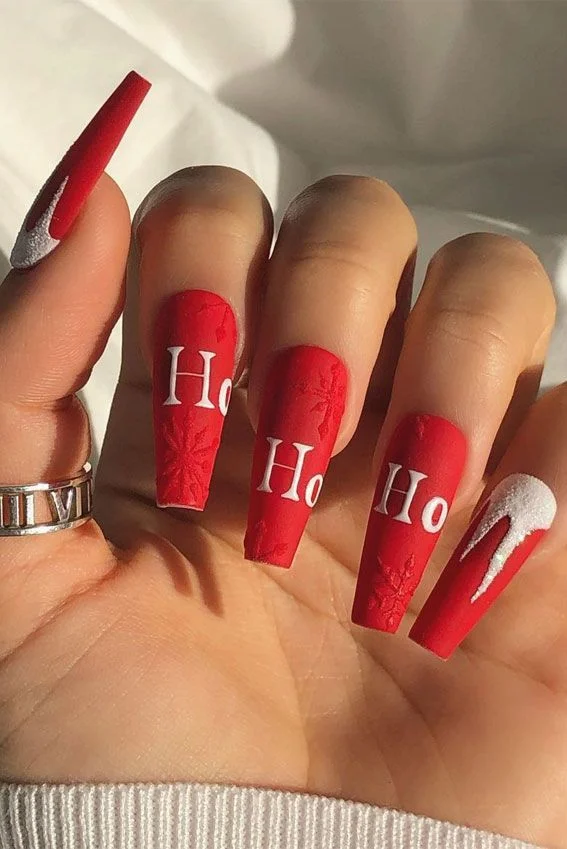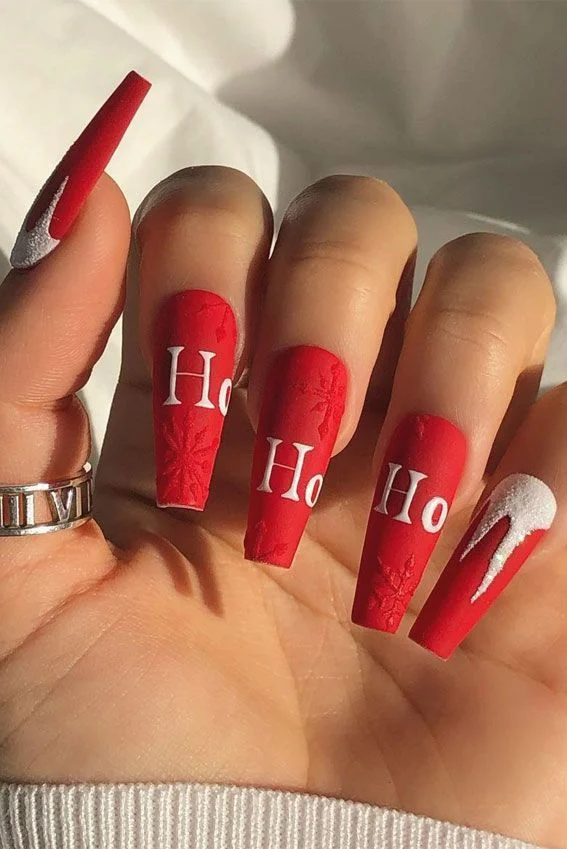 Christmas Themed Nails
Snowflake Silver and Blue Holiday Nails
Santa Gnomes Nails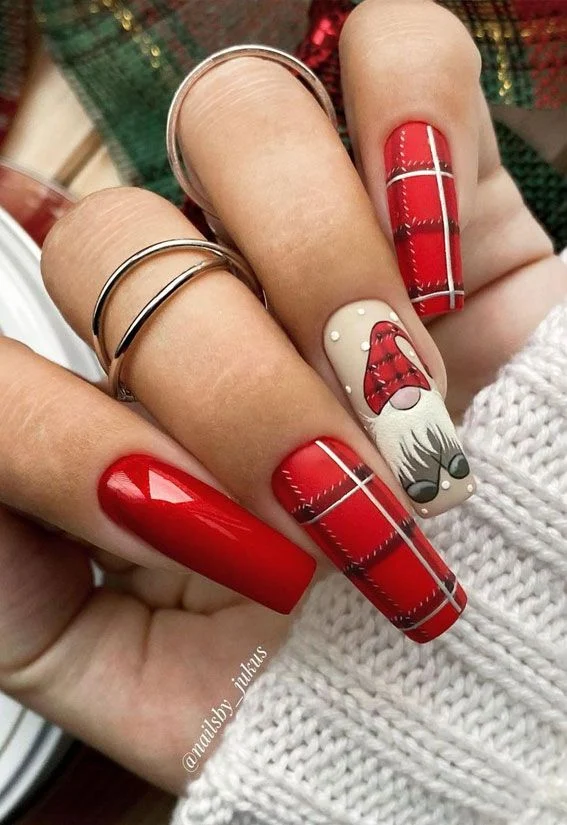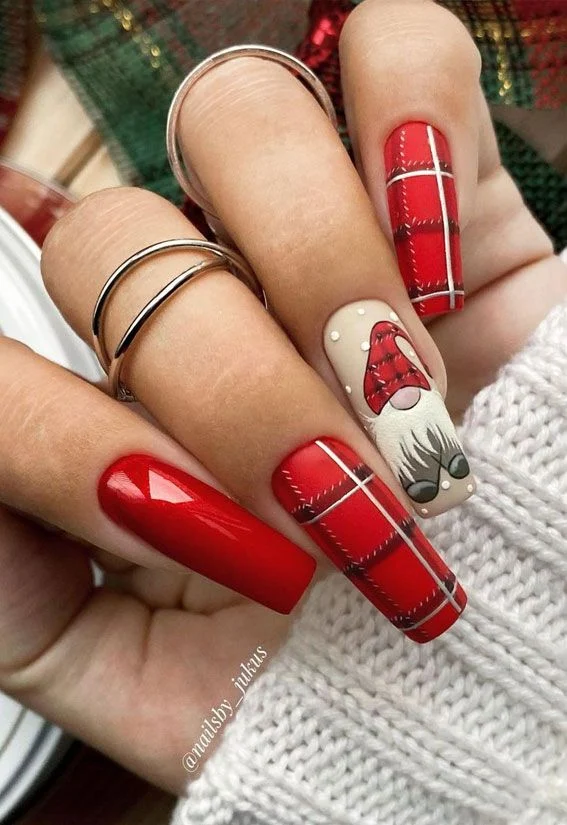 Long Winter Nails
Christmas Plaid Press On Nails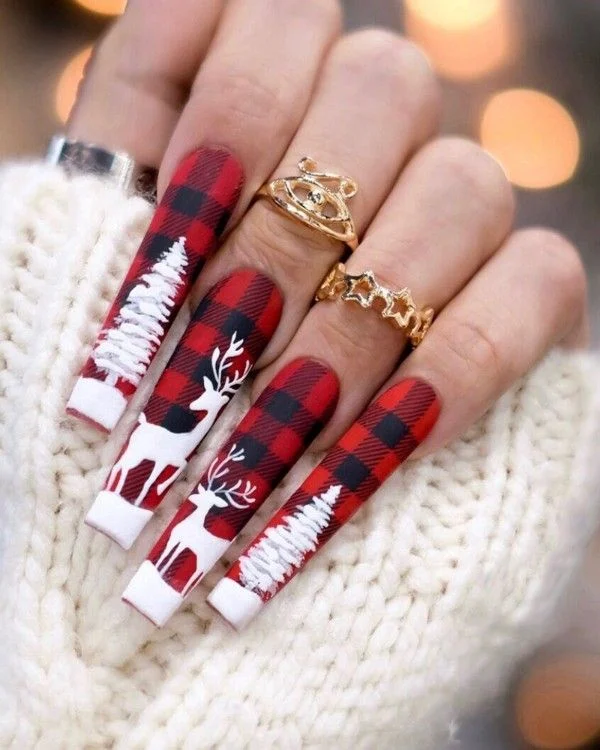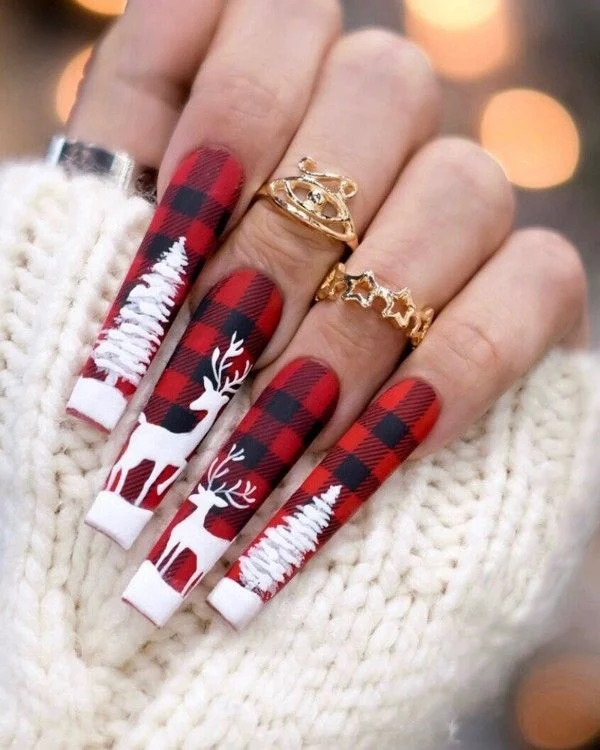 Black Christmas Nails
Long Red Christmas Nails Ideas For Christmas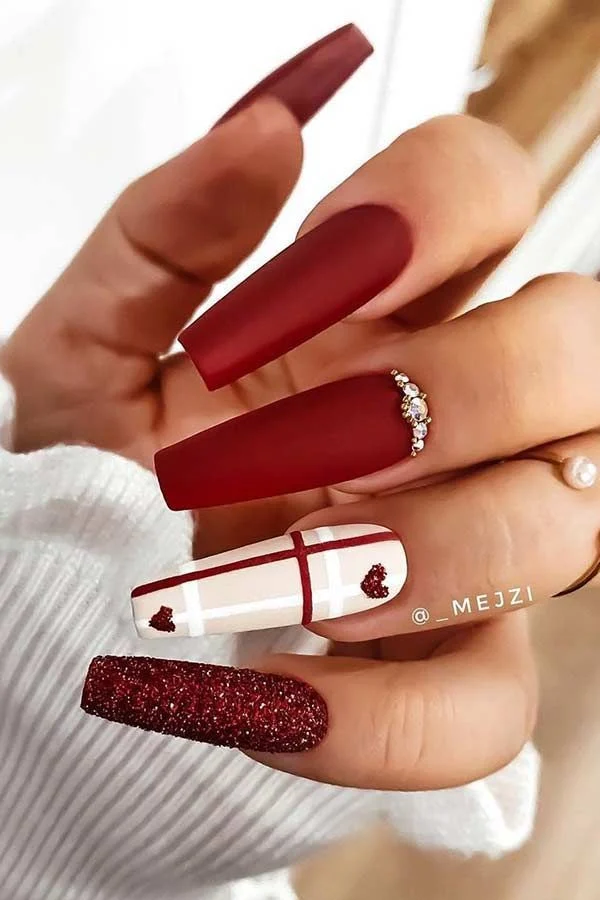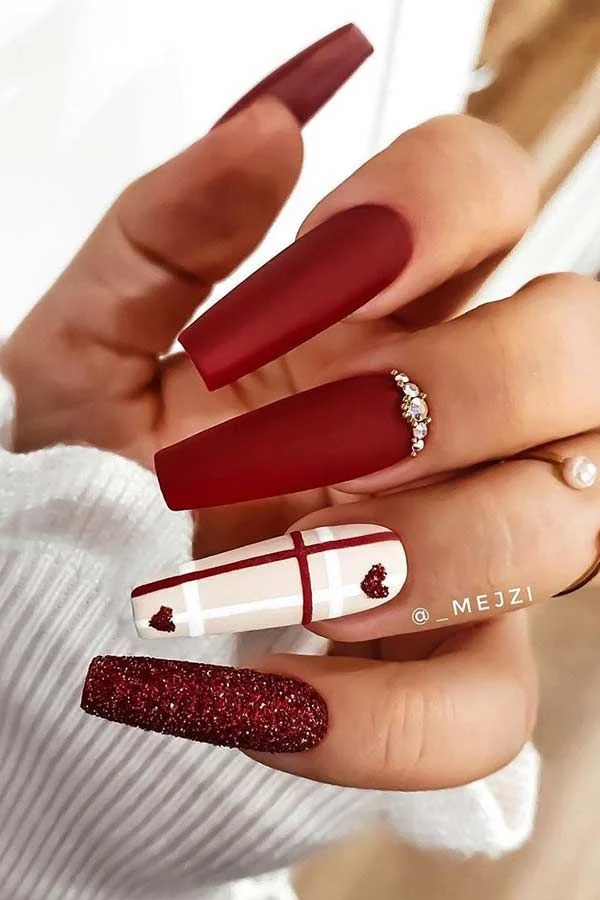 The Grinch Nails
Short Christmas Tree Nails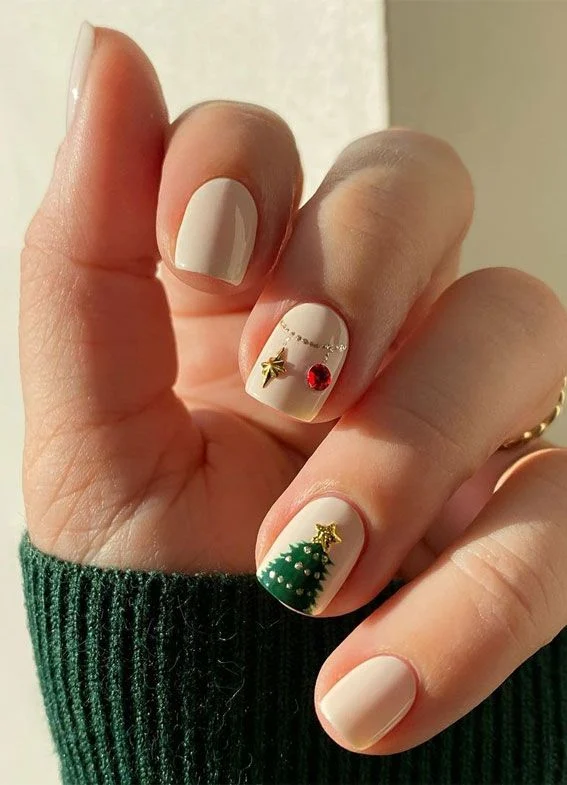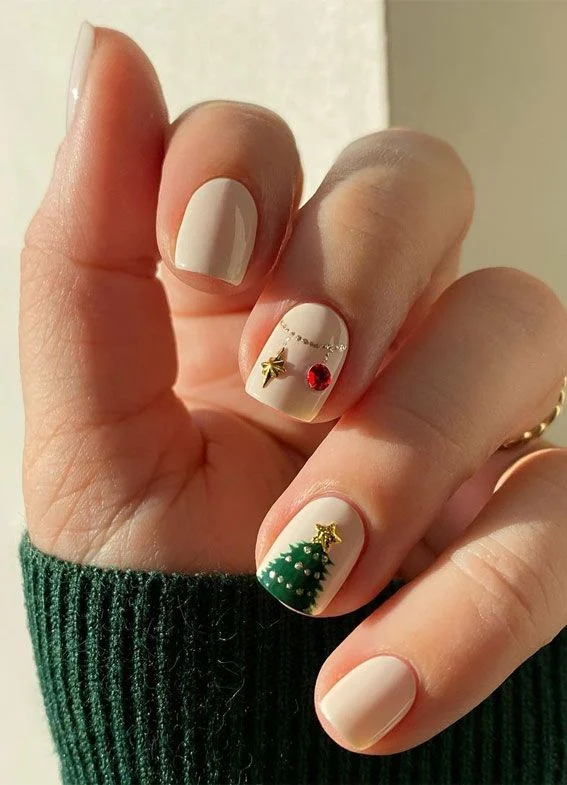 Red Christmas Nail Designs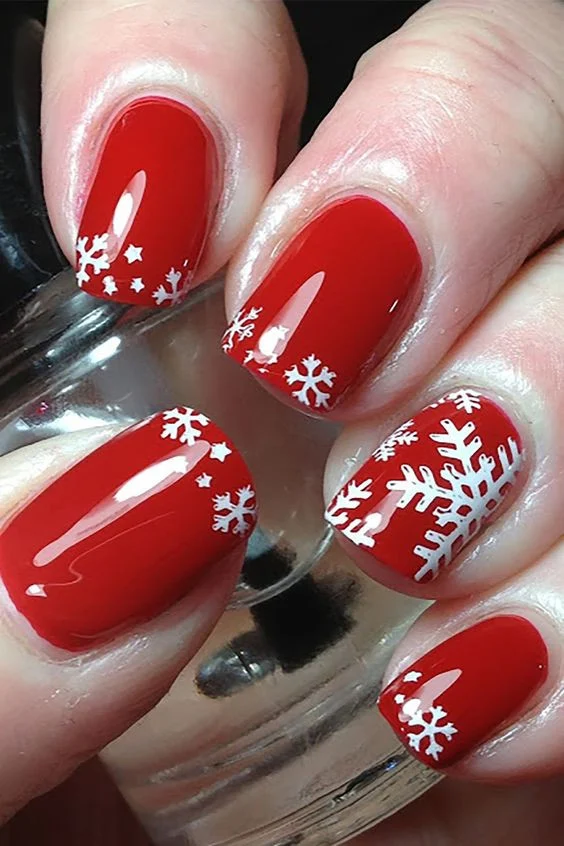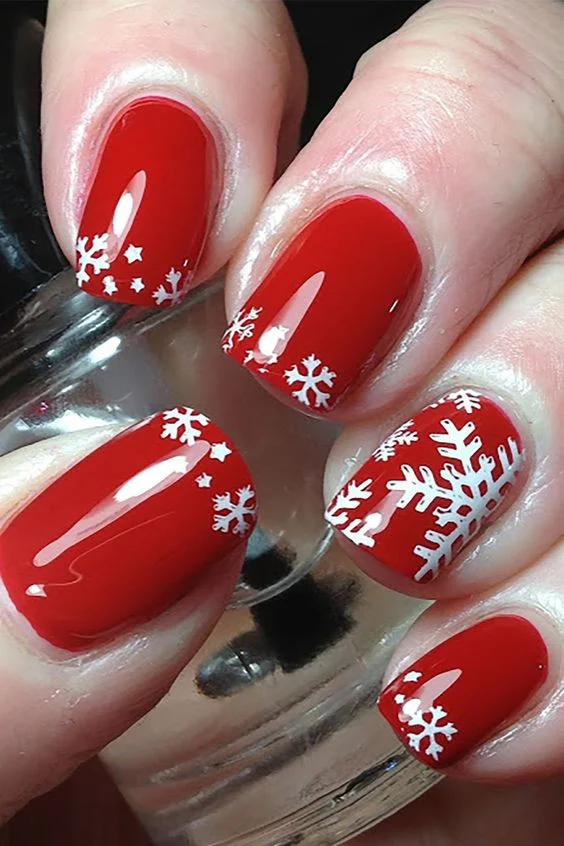 Glitter Snowflake Nails
Cute Festive Nails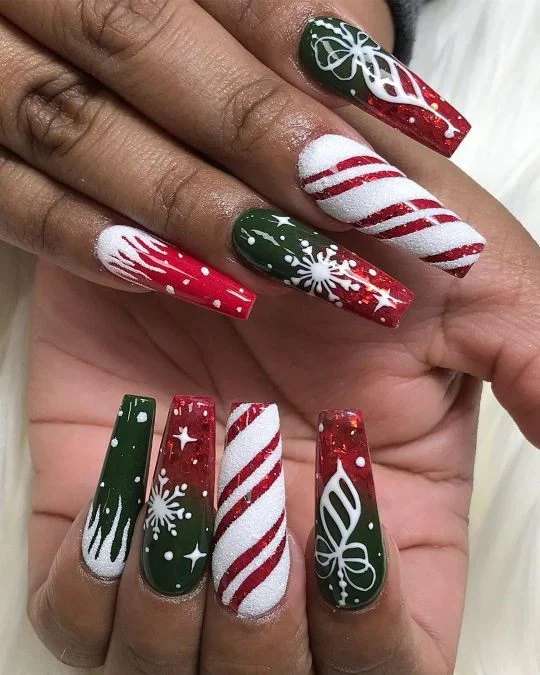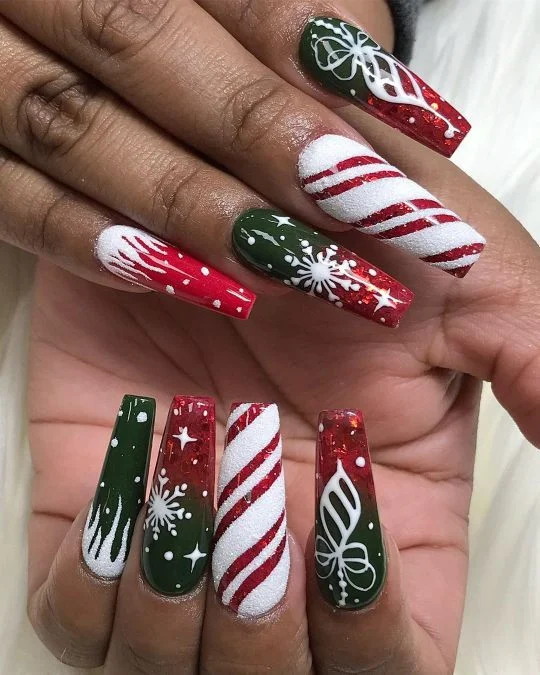 Silver Glitter Reindeer Nails
Cute Christmas Nails
Blue Snowman Christmas Nails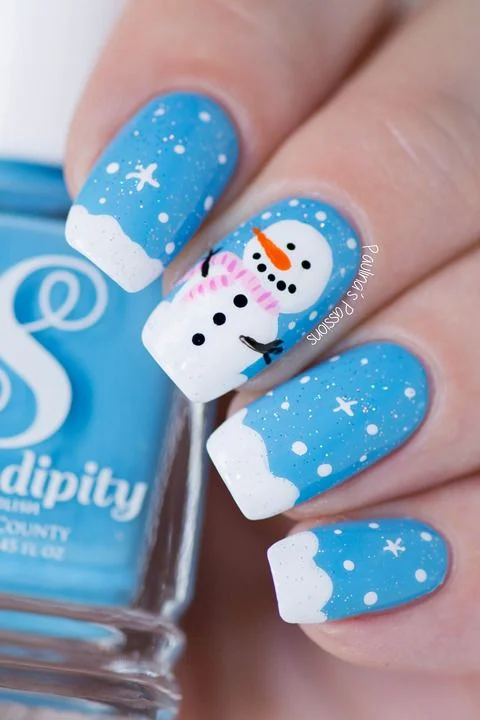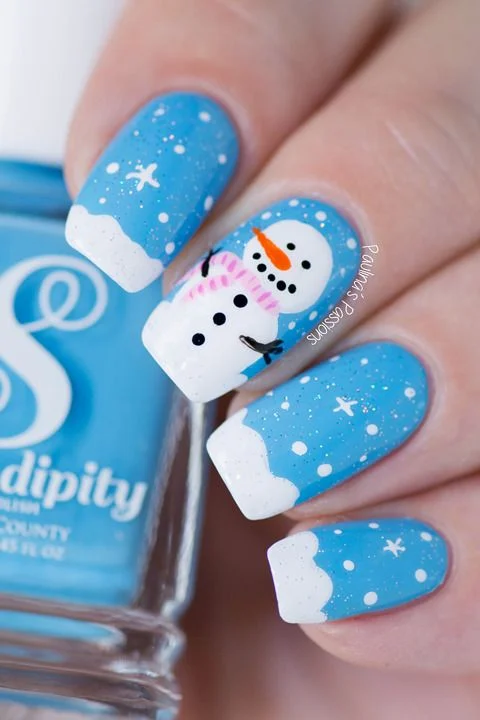 Reindeer Santa Nails
Candy Cane Christmas Nails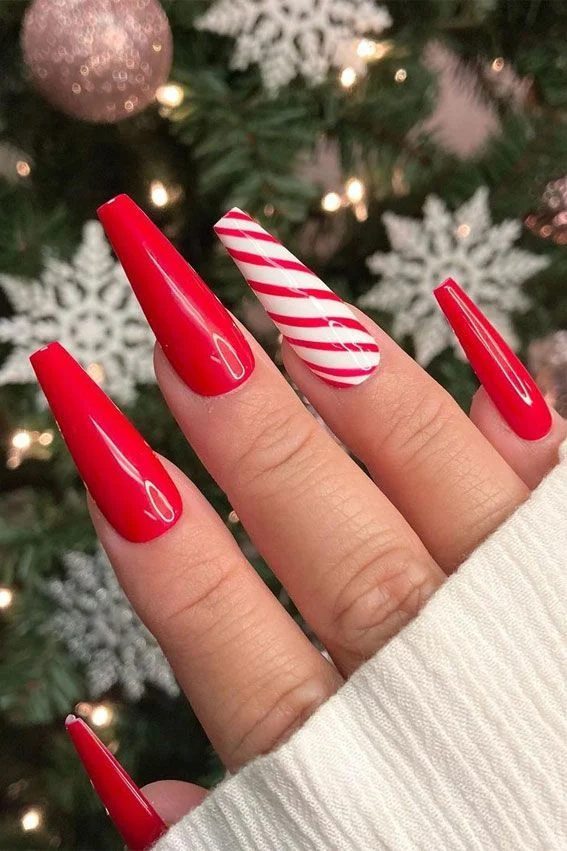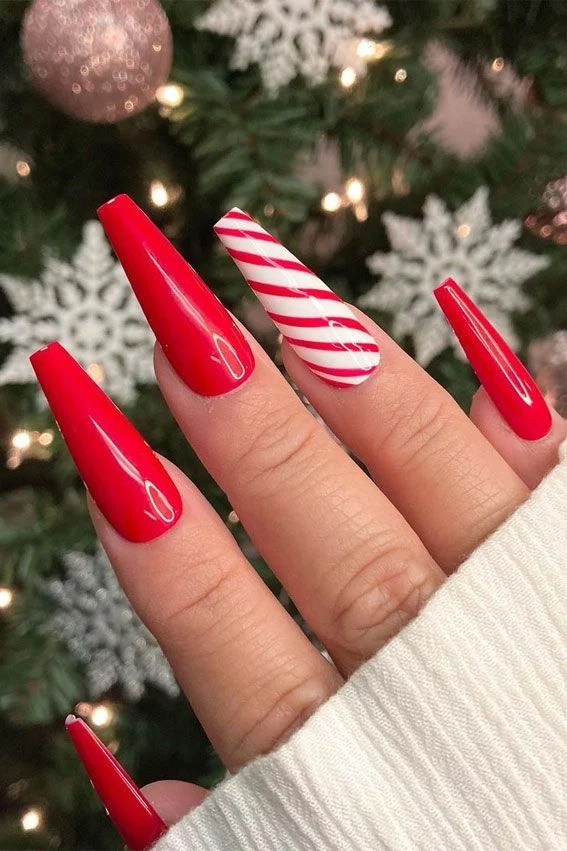 Wrapping Up The Best Nails Ideas For Christmas
If you're looking for something different than the usual red and green Christmas colors, try adding candy cane stripes or snowflake shapes to your manicures.
These simple nail art designs are easy to recreate, and they look beautiful on every hand. You'll be surprised at how cute they look.
Whatever you decide, be sure to keep things simple. Don't worry if you mess up; you can always paint over mistakes.
We hope that these fun and easy nails ideas for Christmas will inspire you to create your next magical, holiday themed manicure.
Read next: 50 Pretty Spooky Halloween Nails Designs To Recreate Now
Shevy
Hi! I'm Shevy! I'm the Founder and Managing Editor of Travel Beauty Blog est. 2016. I am also the Founder of Shevy Studio Marketing Agency where I work with entrepreneurs and bloggers on SEO/Content Strategy, Web Design and Consultancy.