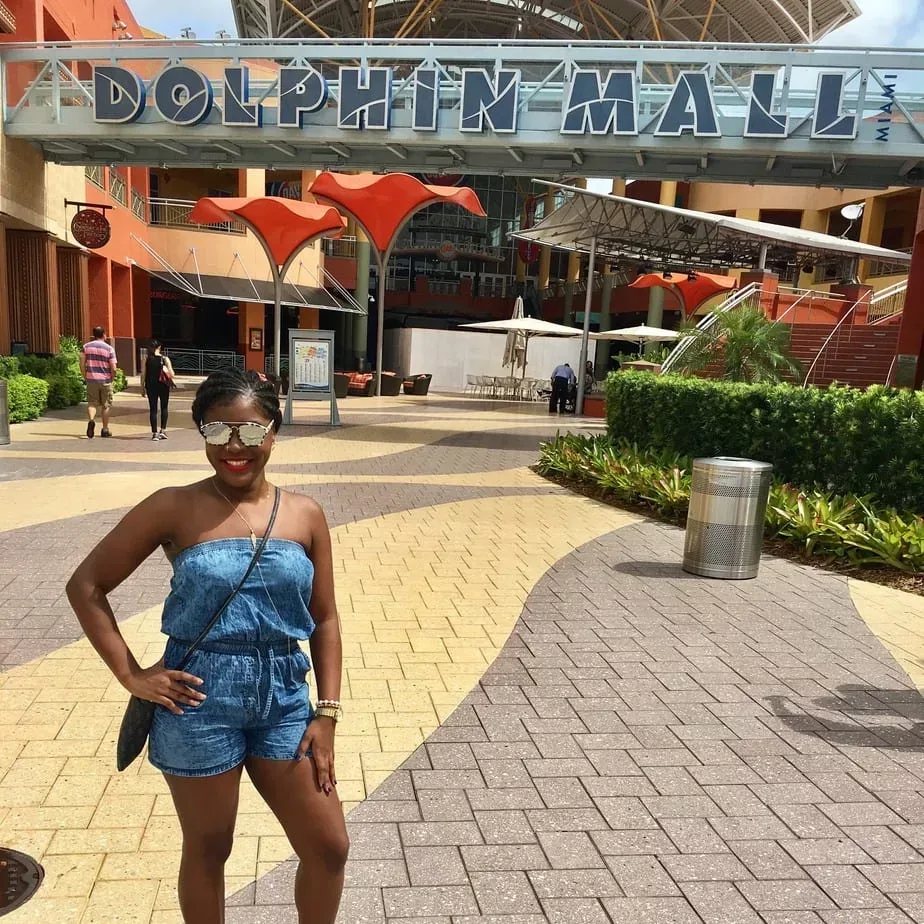 Last Updated on 10 months by Shevy
Trip to Miami
It was around the second week of July 2016 and I couldn't remember when last I had taken a day off from work. At the time my cousin Joey was on vacation in Disney Orlando, Florida with his family. I longed for a break from work and since we hadn't seen each other in a long time we decided to meet up in Miami on his return from Orlando.
Searching For Flights
As I began searching for flights luck was on my side! Flights were available from as low as $250 from Panama City. Some holidays were coming up towards the end of August so I thought what a perfect time! So I took a chance and bought the ticket even before getting my leave approved. Life is about taking chances and I think some of the best moments happen spontaneously.
Travel Day & Hotels
I decided to travel on our Independence Day holiday which fell on a Thursday so I took the Friday off. That meant I would have been away from the office for only one day. Once my leave was approved I began searching for hotels in Miami and Fort Lauderdale.
The Hotels in Fort Lauderdale had good rates but were too far away from the main town. So after about a week of searching and deliberating, we decided on one in Miami, not too far from the airport.
Later that day when I got home, I began organizing my luggage so that in the days ahead I would start packing.
By the end of that same week I had put together an itinerary because I wanted to maximise the little time that I would have been there. However, it was unnecessary because I quickly dodged all the fun activities I planned and decided to shop most of the time. lol
At the Airport
When I landed the atmosphere almost felt like home, as it reminded me of Panama City. The tropical weather, familiar sights of Waterfronts, Yachts, Skyscrapers, Palm Trees and Yellow Taxi Cabs.
Getting around
Google Maps gave us a sense of direction in terms of what places were near our Hotel and where the nearest restaurants were. This made our lives so much easier. It was like having a personal tour guide in the palm of our hands!
The only limitation was that we needed to be in wifi accessible zones because neither of us had a local sim card.
Uber
But for the most part Lyft and Uber taxi services were very efficient in taking us around the city. Every time we left the Hotel we hoped that there would be free internet where we were going.
Most of the drivers were friendly so I capitalized on the opportunity to ask about getting to the different places that I was not sure about. To my surprise three-quarter of them were Latinos who migrated and had been living in Miami for a number of years. I even spoke a little Spanish here and there with some of them.
Shopping
I love to shop! Like who doesn't? The first day I touched down I just had to find the nearest shopping outlet which happened to be Dolphin Mall. Let me just say I did not leave there until around 9 or 10pm.
There were so many stores I wanted to go into it that it was not possible to do all at once. But on the following day I returned and continued where I left off.
Malls
Dolphin Mall is a really huge Mall and luckily for those maps inside it was of great use. If you have plans to go here I suggest you utilize the maps placed inside the Mall because then too much time is wasted looking around for stores randomly. But by all means if time is not an issue then you can spend all day browsing every possible store.
I don't know if Miami generally has really good shopping or if it was due to being Labour Day weekend. But the sales were insane.
Even the day before I left Miami I went back to the Mall. I wanted to be sure I didn't leave anything behind. I couldn't resist going into some of my favourite stores such as Zara, H&M, Nine West, Forever 21, Michael Kors just to name a few.
American Airlines Arena
For most people living in Miami and in America, the American Airlines Arena is perhaps a common sight for them. However, for me, it was worth taking a picture there just to say I have done it.
Lincoln Road Mall
Lincoln Road Miami Beach is a pedestrian-only promenade located between West Avenue and Washington Avenue. It offers unique shopping, sidewalk cafes, bars, galleries and fine dining. It is the home to Brand name and Specialty stores like Guess, Steve Madden, Zara, H&M, GAP, and Forever21.
Most of the restaurants and bars have couches or chairs and outdoor table,s perfect for a late-night cocktail with close groups of friends.
Wynwood Walls Art Museum
Wynwood Walls Art Museum is an outdoor museum featuring huge, colorful street murals by artists from around the globe. I love street art and this place was no exception. We spent about 45 minutes here just taking photographs and enjoying the scenery.
Every painting had its own vibe. I absolutely loved and appreciated this place! If you are into art and photography, this is a good place to check out next time you are in Miami. It is free to enter but be sure to check opening and closing times prior to going. In a separate blog post I shared more of the photos of the Artists' work here. So you can look out for that soon. Click here for the Wynwood Walls Picture Album.

Quick story:
Although we did not strictly follow the itinerary, I had grouped each activity based on proximity to each other. So our plan was to go to South Beach after leaving the museum. By the time we were ready to go we realized that there was no access to free wifi. Time was going, the sun was blazing hot and we needed a taxi. Feverishly we checked at various points in and around the museum but no luck. What was more weird was the fact that no taxis were in sight either so we began walking in the direction in which the taxi that dropped us off came.
Getting no where fast, we asked a few people on the side walks which way was South Beach lol. "Could we walk from here?" we asked. Of course it was not possible to walk!
We came to a halt after walking for about 20 minutes. By that corner which I cannot remember the name of the street, on the opposite side had a clothing boutique (I am sorry I did not take the name down) which my cousin suggested we go into to ask the owner to use their internet.
Why hadn't we thought about that sooner? I guess the sun was too hot to think clearly. Long story short, the owner of the place was very nice and allowed us to access his username and password for the internet. Soon our Lyft driver arrived and we were on our way to the beach!
Boy did we learn the true meaning of endurance!
South Beach
We headed to South Beach which is approximately 10-15 minutes drive away from the Museum, where we spent the remainder of the day.
Miami Beach, famed for its colorful lifeguard huts is the meeting place for international art lovers and persons escaping the winter.
Although I was born on an island where beaches are like second nature, the clear blue water and the white sand are a must-see for any Miami visitor.
Unfortunately time didn't allow for visiting the nearby museums, shops and historic buildings.
On a side note, the beach is very open and I was amazed that there was no changing rooms. I would like to believe that there may be some but somehow we didn't know where to find them.
Fort Lauderdale
We took a train using the Tri Rail at the Hialeah Market Station as it was the nearest one to where we stayed. It took a cool 20 minutes to Fort Lauderdale-Hollywood International Airport then another 20 minutes by car to Sawgrass Mills Mall. We were not able to see and do much but at least we were able to have lunch and spend the day at the mall.
After a tiring day of shopping at the mall I couldn't resist having a nutty chocolate ice-cream from Haagen-Dazs.
Dolphin Mall
On our way back from Sawgrass Mills Mall we almost missed the last train which was scheduled to leave the terminal at 10:00 p.m. Due to the driver taking the wrong lane to the main area like when departing to another state.By the time we made it to the terminal there were other people waiting so we knew the train hadn't left yet.
Train Tickets
When it was time to purchase tickets the machines were not accepting our visa cards and neither did we have small change. I thought to myself the train would surely leave us. Luckily after asking a few  people a man was generous enough to change a $10 bill. We bought our ticket and was in time to catch the train.
Overall my time in Miami was a fun experience. On my next trip I hope to do more adventurous things and visit more of the beaches. It was a mini getaway well spent.
If you enjoyed this post please give it a Pin.
What are some of the things you can recommend to do in Miami?
Save
Shevy
Hi! I'm Shevy! I'm the Founder and Managing Editor of Travel Beauty Blog est. 2016. I am also the Founder of Shevy Studio Marketing Agency where I work with entrepreneurs and bloggers on SEO/Content Strategy, Web Design and Consultancy.