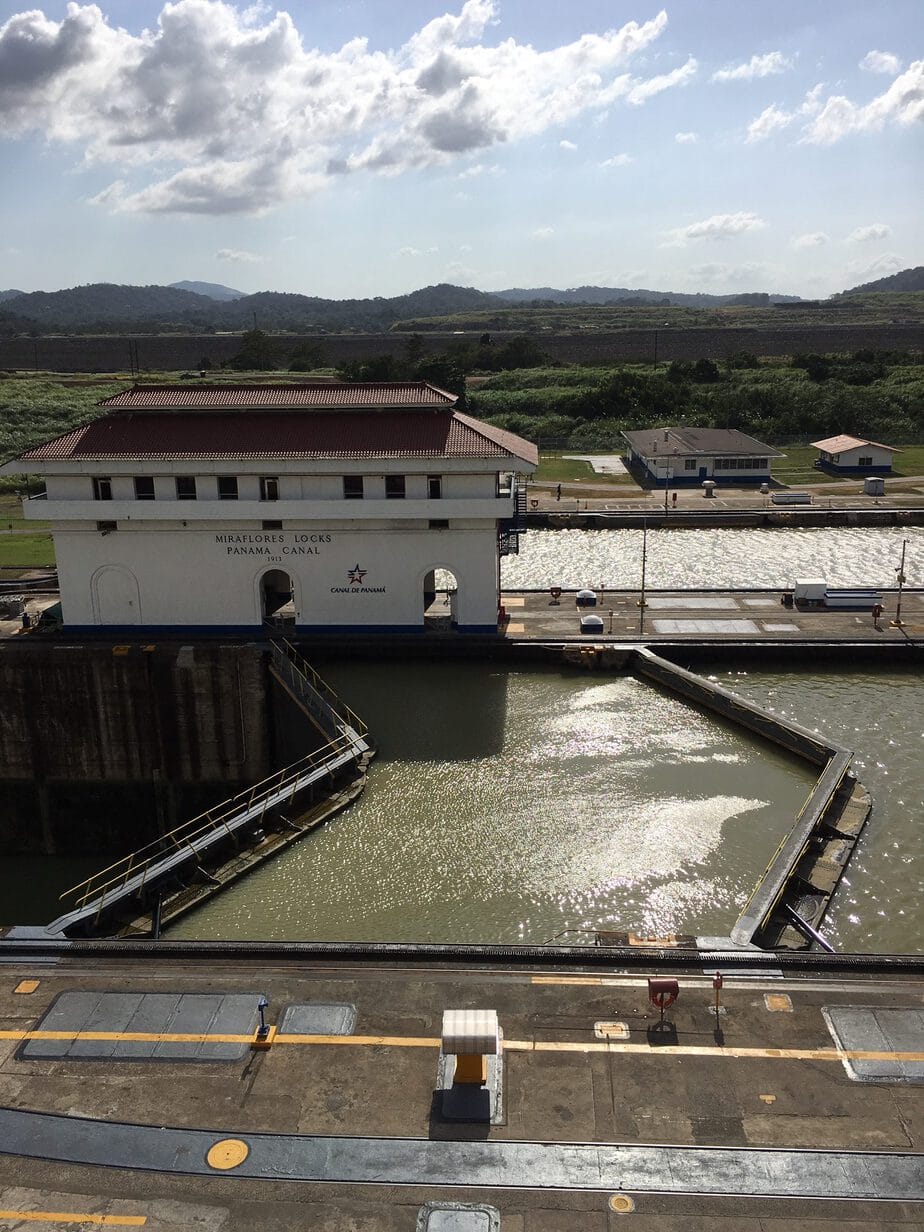 Last Updated on 12 months by Shevy
Miraflores Locks And The Panama Canal
PanamaYou might have heard about The Miraflores Locks and the Panama Canal before. If not, it is one of the things you must do if ever you are in Panama. The Panama Canal is a water bridge that joins both the Pacific and Atlantic Oceans. Ships and boats transit through the Panama Canal for transporting cargo to other parts of the world. It saves the shippers not only time but millions of dollars.
Related: A WONDERFUL DAY OUT AT WYNWOOD WALLS MUSEUM MIAMI
My First Time At The Panama Canal
I first visited the Panama Canal in 2015 and then several times thereafter. In fact, I really wanted to do this post for quite a while now. But because of the many video clippings and pictures, I haven't figured out the best way to compile them to upload them here. So while browsing through some old pictures on my phone I stumbled upon some and decided its time to do this post.
There are three locks or steps in which the ships are lifted and lowered before sailing into the Pacific Ocean. Namely the Gatun Lake, Pedro Miguel and the Miraflores locks.
What Is Expected At The Panama Canal
For me, every time I go to the Canal, each experience is different. Sometimes if you are lucky you may see a cruise ship passing through or two ships simultaneously. Other times, it is mainly the cargo ships going in. Once you pay and you enter, you have access to the entire area. An area on the balcony to view the ships and access to the museums. You would also find on the different floors, a restaurant, cafes and souvenir shop. Before each sailing, there is a 15 minute film that you can look in the salon. It is highly recommended to watch so that you can gain a better appreciation for the canal.
Best Time To Go
I would say the best time to go there is on a Sunday when there are less people. Usually the Canal is always a busy place but I have found it much better on a Sunday. Unless you do not mind the crowd then a Saturday is also an option. Perhaps during the week may also be a good time but I have never gone during the week because of work. My experience was that most of the ships sail between 1-3pm on a weekends. So that may be a good time however, you may want to call them first to confirm.
Cost
Visitors pay US$15 while residents pay no more than $5 and the cost for children may vary.
Getting There
From the city you can take a taxi and pay no more than $5 or you can take UBER to avoid being taken advantage of. A lot of the taxis charge more when they realise you are a foreigner or do not speak Spanish. Alternatively you may take a Metro Bus which costs 15 cents with a metro card. Without the card you would not be able to ride the bus because they do not accept cash. That is how the buses work in Panama so purchase a card at any of the Metro Stations and travel cheap, Only use the bus if you are absolutely sure that you know where you are going.
Museums
There are about 3 levels of museums so do not leave without visiting at least one of them. Especially the one with the simulated ship and control room where you experience being a Canal worker. Also visit the main one where you can learn about the history and the people who built the Canal. Its quite interesting and the other museums are mainly about Panama's wildlife.
Shevy
Hi! I'm Shevy! I'm the Founder and Managing Editor of Travel Beauty Blog est. 2016. I am also the Founder of Shevy Studio Marketing Agency where I work with entrepreneurs and bloggers on SEO/Content Strategy, Web Design and Consultancy.