Last Updated on September 14, 2020 by Shevy
How to Make A Statement With Ruffled Bell Sleeves Dress
One of the coolest trend to rock this season is the ruffled bell sleeves. When I saw this cute denim dress with statement sleeves in Zara, I couldn't resist buying it. Luckily for me, it captures 3 styles in one: off-the shoulder, bell sleeves and ruffles.
These trends are available in almost every clothing item that exists. Whether they are dresses, tops and rompers, long sleeve or short sleeve, various fabrics and colours, the choice is yours.
Related: HOW TO BE COMFORTABLE AND STYLISH AT THE SAME TIME
I earn a small commission if you purchase through any of my links at no extra cost to you. Read full disclosure here.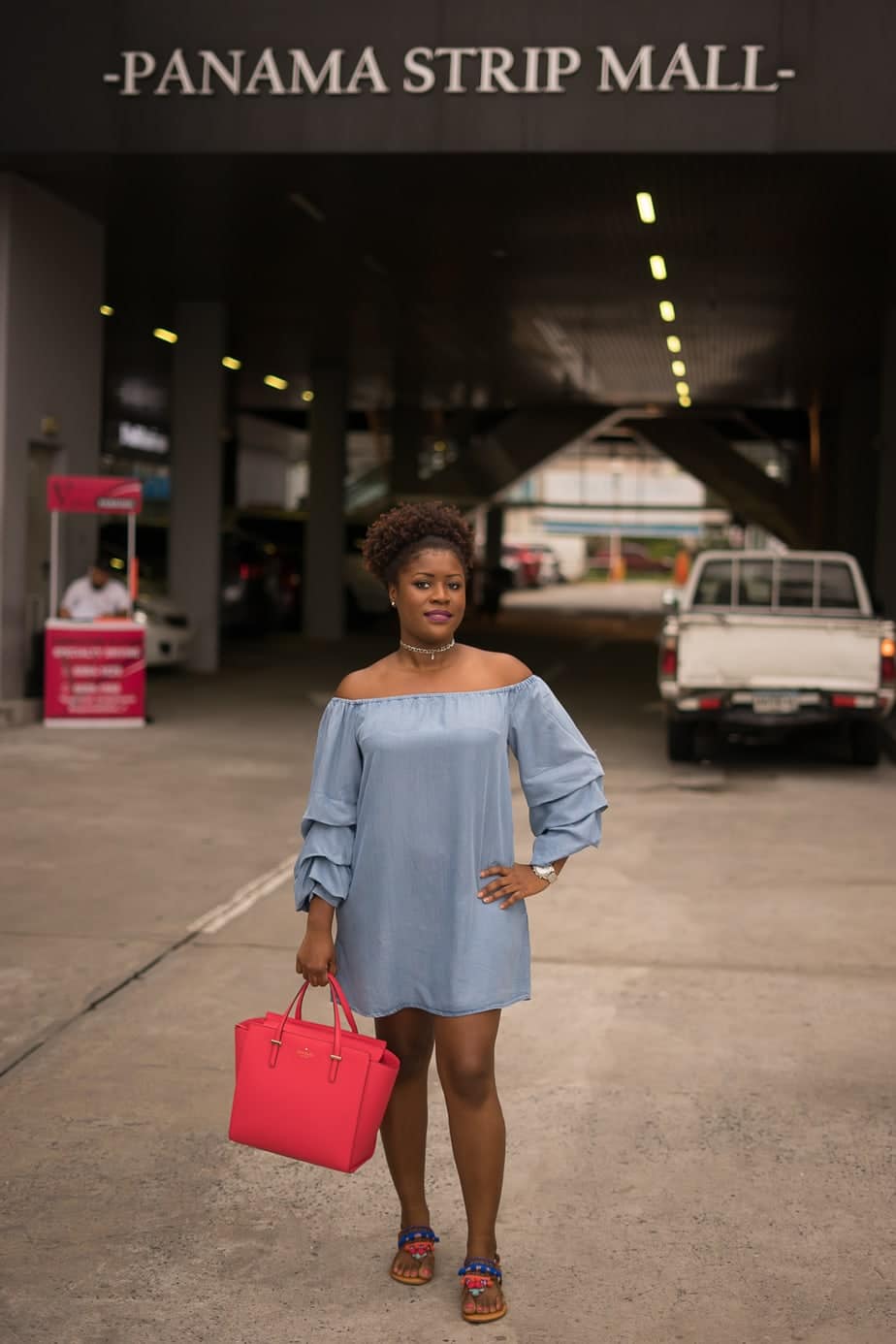 This post contains affiliate links.
Whichever way you decide to rock your outfit keep it simple. Since attention would already be drawn to the shoulders, stay away from bright colours and prints. Your look should be kept to a minimal when wearing attention-grabbing clothing or accessories.
As you can see I paired my dress with a solid-colour statement Kate Spade bag and cute pair of pom-pom sandals. What I love about Kate Spade is that her bags are beautiful and well-made.
Related: HOW TO BE VERSATILE WITH STYLING A LEATHER SKIRT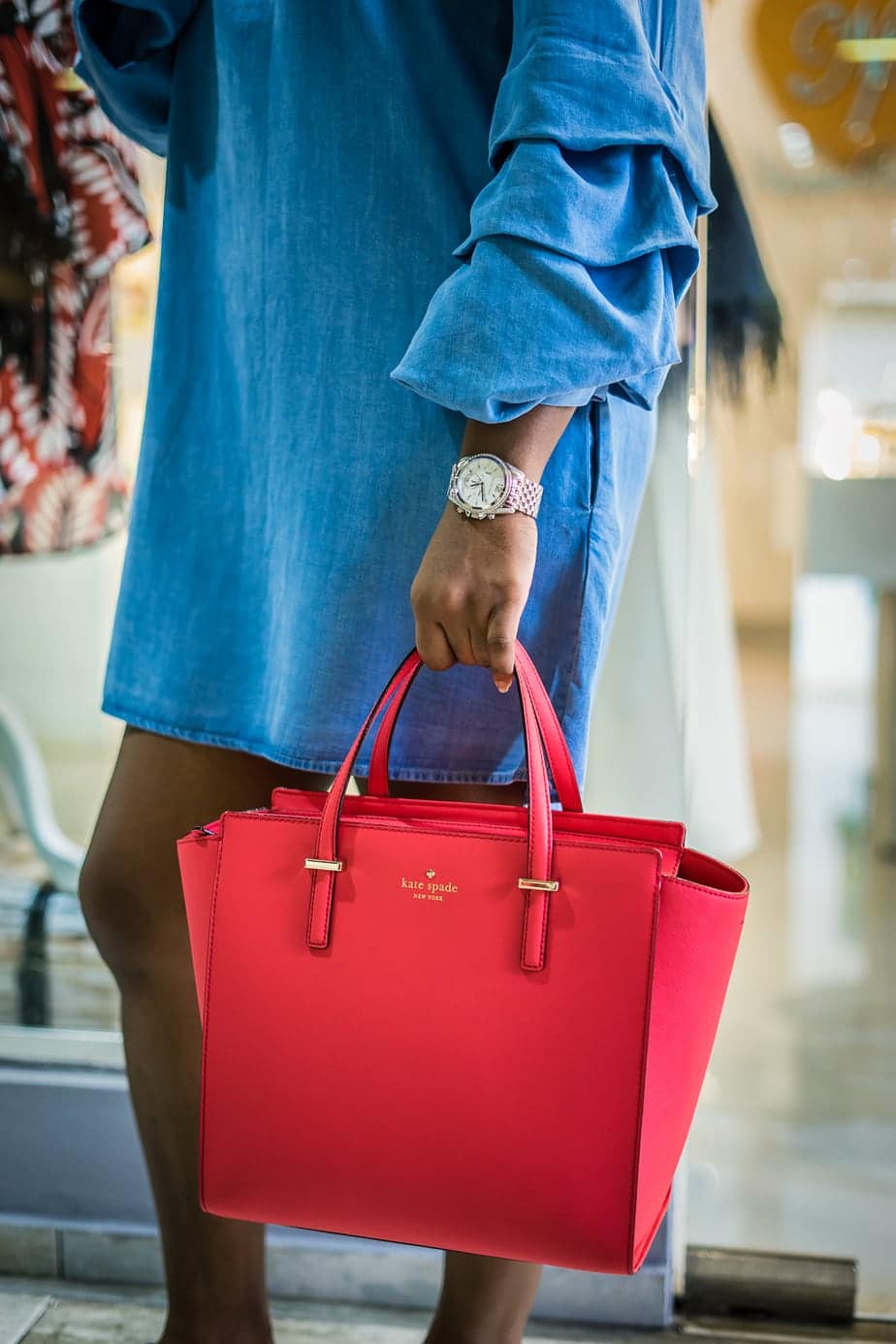 Durability
Durability is important to me and that has been a consistent quality in her masterpieces. What always surprises me is that they appear small in size but usually holds a load of stuff which makes me happy because I am lazy and do not like to carry bags in my hands.
If you have been following my blog or Instagram you know that I am well into the off-the-shoulder style. Although, not practical for everyday wear, this is a great way to go shopping or just to add some modern, chic pieces to your closet.
Pom-pom clothing and accessories have been around for quite a while and is a fun way to get your wardrobe summer-ready. However, you do not want to overdo it. Perhaps a pair of earrings, sandals, a straw bag with pom-poms and a hat are all you need.
Shop this look:
Save
Save
Save
Save
Save
0