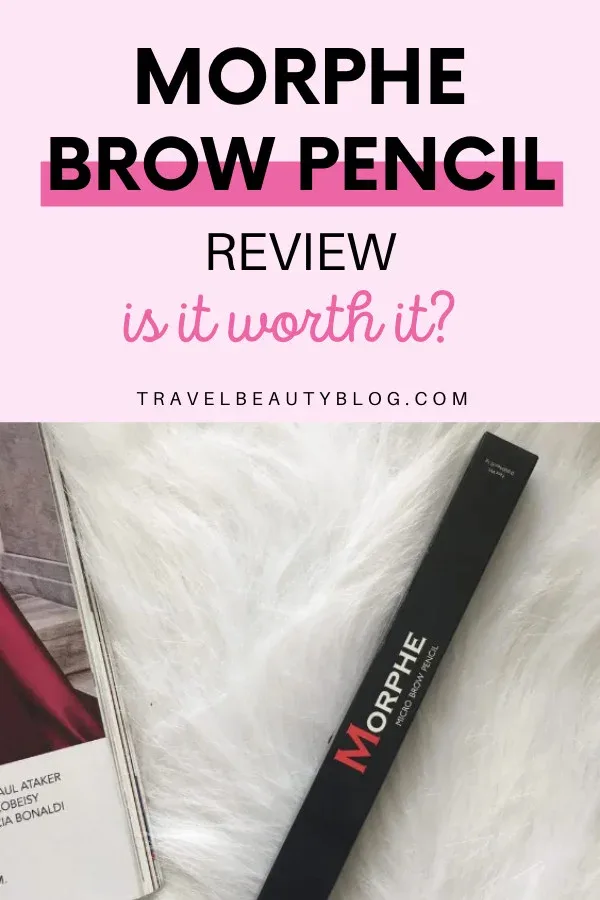 Last Updated on 2 years by Shevy
Disappointed That I Wasted Money On Morphe Brow Pencil
Today I am giving my honest review of the Morphe micro brow pencil after using it for 2 weeks. As I sit here typing up this blog post I feel a little disappointed that I wasted money by purchasing the Morphe brow pencil. When I first received this product in the mail I contemplated whether or not I should do a review.  But a few days later after posting it on my Instagram I received a lot of questions about it.
We are a participant in various affiliate marketing programs and may earn a commission for any purchases made through these links at no extra cost to you. Read full disclosure here.
Related: Cover FX Power Play Foundation Review

A lot of my followers wanted to know if it was worth it and if it was something that they should buy. At the time it was too soon to give an honest review so I waited a little while. The only thing I could have said at the time was that it was a good product so far. Well it was, until the following week while putting on my makeup for work the product ran out. Even before I could have finished filling in my brows. Seriously, I had just started to enjoy using the product when suddenly it ran out.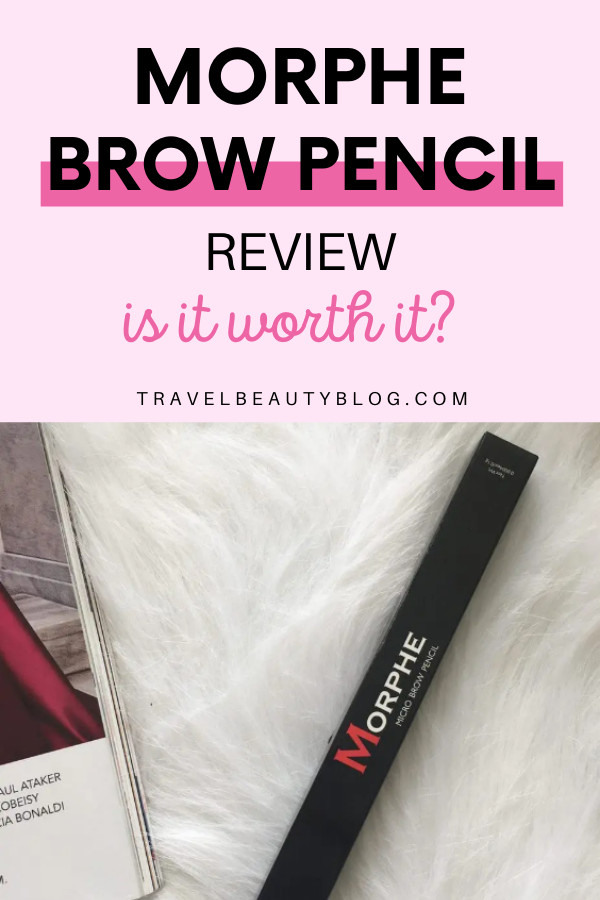 Is Morphe Micro Brow Pencil Any Good?
Yes. The Morphe Micro Brow pencil is a really good product and it worked well for me. My only disappointment was the amount of product that was included for the price. It is one of those brow pencils that only has product on one little end of the pencil.
So if you plan on using this for everyday use, you are going to need a couple to last a month. I would say on average, one pencil may last up to 2-3 weeks if you plan on using it everyday. Depending on how heavy you will be using it, it may last up to a month but nothing more.
Related: YSL Mini Lipsticks Review
Things To Note About Morphe Brow Pencil In Chocolate Mousse
It retails for $4 but I had to add shipping and custom duties so it came up to a little more. Depending on where you live those are some of the things you may want to consider before purchasing. If you can get it in store from your local department stores, I highly recommend that option.
Product Details:
Costs $4.
Retractable.
Pointed tip but very sturdy, which gives a lot of control when shaping your brows so the strokes are similar to that of a hairline.
There is the brow pencil on one side and a spoolie brush on the other end.
Lasts about 2-3 weeks maximum if you plan to use it daily.
Comes in 7 different colours .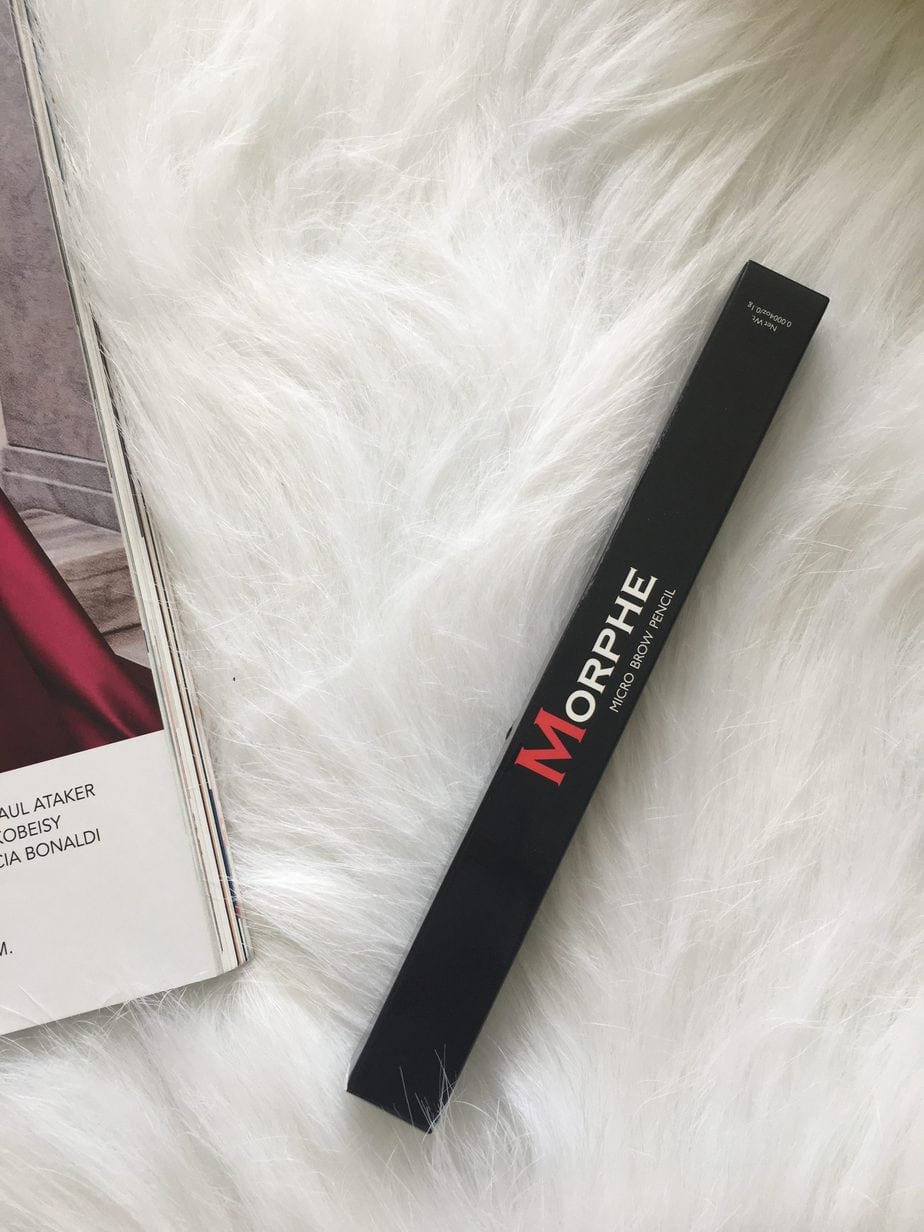 Final Thought
Morphe Brow Pencil is a great product and I loved every moment of using it. It did make my brows look extra cute but I hoped for more usage out of it and that's the main reason why I felt so disappointed. But my personal experience is that perhaps I should have just stuck to my regular brow pencils as opposed to a retractable one because they last for a way longer period of time or I should have bought a mixture of both types but lesson learnt.
Related: An Outline Of The Best Drugstore Makeup All Under $20
Probably my expectations were too high for a $4 two in one product, but I hope you understand my frustration because it didn't even last a month. Some of you might say well I should have bought more than one, which is true but I hardly ever buy 2 of the same item on first trial. What about you have you ever used the Morphe brow pencil or similar products from that Brand?
At the time of purchasing the Morphe Brow Pencil is was relatively new but now they also have a brow creme in addition to the eyebrow pencil. My perfect shade is the chocolate mousse (same as the pencil) but unfortunately it is currently sold out in the creme. They
Save
Shevy
Hi! I'm Shevy! I'm the Founder and Managing Editor of Travel Beauty Blog est. 2016. I am also the Founder of Shevy Studio Marketing Agency where I work with entrepreneurs and bloggers on SEO/Content Strategy, Web Design and Consultancy.