Last Updated on July 17, 2020 by Shevy
Embroidery And Stripes: All About My Latest Obsession
Stripes and embroidery are my two favourite trends this season. The versatility of stripes is infinity and that is not something I can say for all clothing. Also, stripes never really seem to have a special season. Which means I can wear them all year round without feeling awkward. Polka dots used to be my obsession but I am currently cheating with stripes.

This post contains affiliate links
Vertical vs Horizontal Stripes
Although I have seen both horizontal and vertical stripes on the forefront these days, vertical stripes seems to be the most preferred one. For a long time most people believed that if you want to appear slimmer than you are, you should wear clothing with vertical stripes. However, later studies done by Hermann von Helmoltz in 1925 also called the Helmholtz Illusion discovered that this belief was wrong. According to him, if you want to appear slimmer you should actually be wearing horizontal stripes.
To me, it does not matter which direction the stripes are in. By the way, this illusion had no impact on me choosing this dress. It is a shirt dress which means that I can wear it alone without having to find a pair of jeans to match. As well as, the floral embroidery details at the front makes it complete and extra cute. Embroidery prints are definitely one of my picks this season. You can tell by some of my previous outfits posted in recent times. Hopefully this trend doesn't go away too soon.
About the Dress
This particular dress I bought it at a local clothing store and can't seem to find the exact one online. But I have linked similar ones down below if you are so interested.
Wishing you guys a wonderful Monday and blessed week ahead. Don't forget to let me know your thoughts about this outfit down below.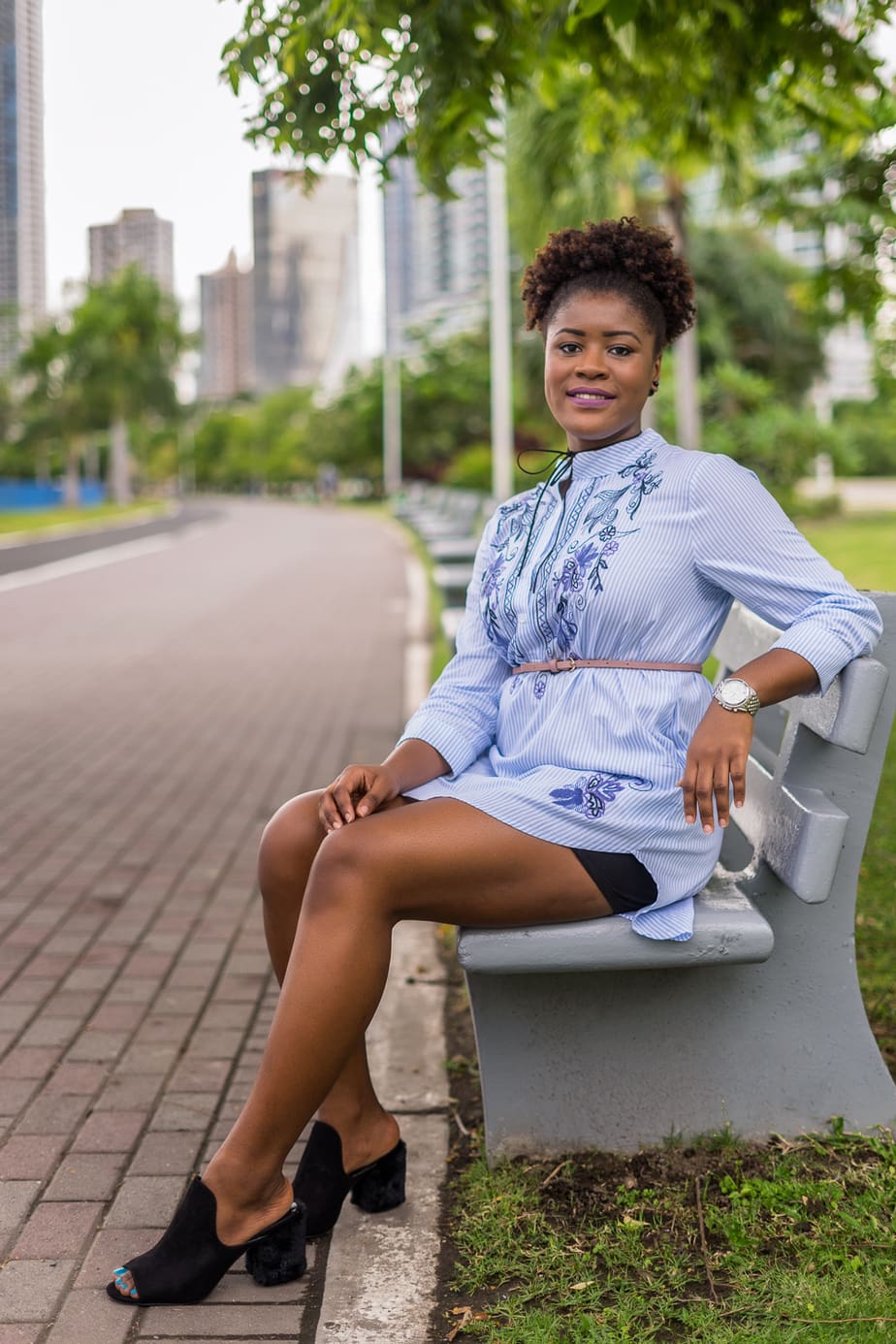 Achieve a similar look here:
Save
Save
Save
Save
Save
Save
0