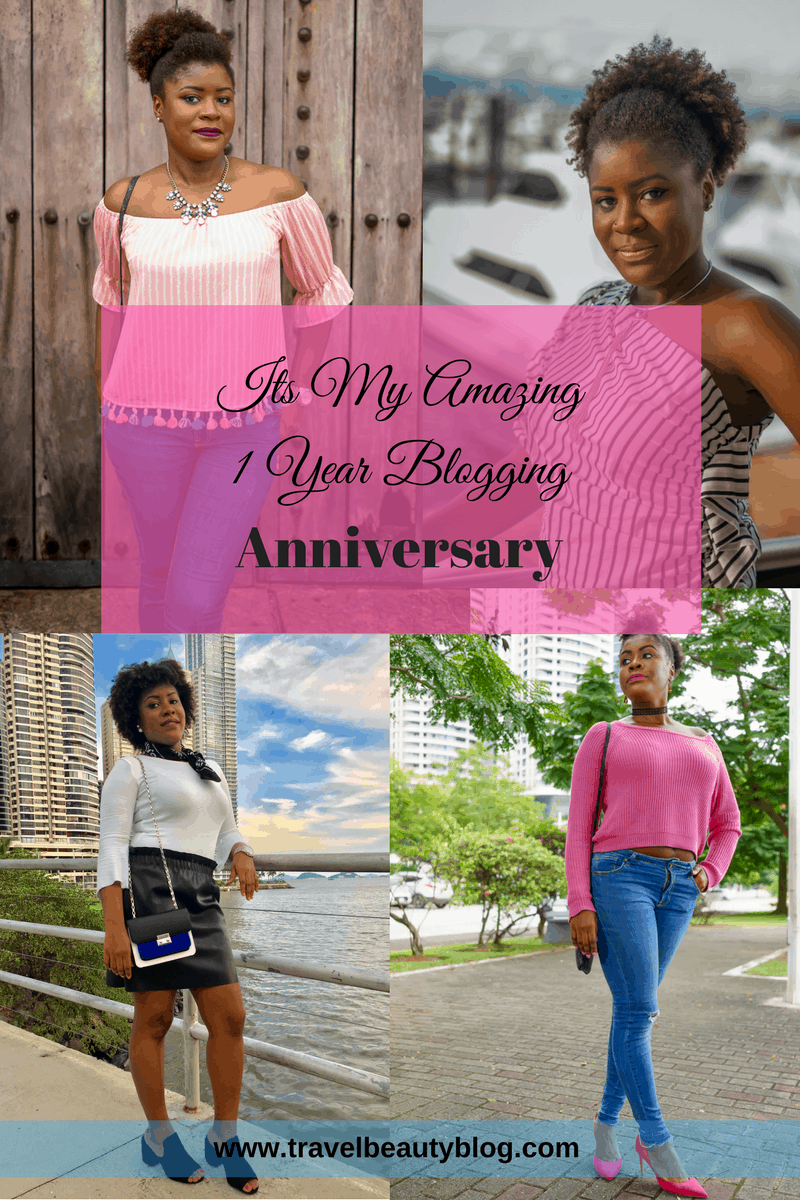 Last Updated on 10 months by Shevy
Its My Amazing One Year Blogging Anniversary
Today is my one year anniversary since I started Blogging and over the past week I have been spending time editing and updating old posts. Looking back at where I've started and where I am now, I've really come a long way. Although I have not yet hit my peak as a Blogger, I accomplished a lot in one year.
The Journey
One year ago today I had no idea which direction my blog would have taken. Initially when I started, I didn't know what my niche was but my focus was mainly lifestyle and travel topics. However, as time progressed fashion took the forefront and my passion for it is no secret.
Accomplishments
Website
When I created my site it was on the Blogger platform with my own personalised domain. Months later I wanted more control over my site so I switched to a self hosted WordPress website. By far one of the best decisions I have made was to make that transition and I would encourage other Bloggers to do the same. Free sites are limited in every aspect and doesnt have much flexibility. Self hosted sites are more costly but it is totally worth it as I am very pleased with the way my website looks.
Followers
My followers and readers have grown immensely and I have worked tirelessly, following all the tips and tricks to make this happen. Building a loyal following is very difficult as you may know, even today those numbers fluctuate. An area I am still struggling with is the growing of my email list and I have not figured out how to master it yet.
Collaborations
A few brands have reached out to me over the past few months who I was able to work with. As I continue to put out more content and work on growing my following I hope to score some sponsored posts.
Professional Photographs
In order to survive blogging, one has to invest in a camera or having professional photos taken. Thankfully I found Bruno who is now my photographer so my blog photos have improved.
Networking
During this year I was fortunate to meet other wonderful bloggers and I am satisfied that I was inspired by a lot of them.
Monetisation
This is something I learnt on the blogging journey as I had no idea what this meant prior to that. Not very rewarding at this point but I hope with time the small commissions amount to something.
Moving Foward
Blogging is a hobby for me and as long as the good Lord continue to give me health and strength I am going to continue. Also, I can't wait to add another year then to look back and see what I have accomplished in 2 years. Someday I know all this hard work will be rewarding but until then, I am doing it for fun.
CollaborationsSave
Save
Save
Save
Save
Save
Save
Shevy
Hi! I'm Shevy! I'm the Founder and Managing Editor of Travel Beauty Blog est. 2016. I am also the Founder of Shevy Studio Marketing Agency where I work with entrepreneurs and bloggers on SEO/Content Strategy, Web Design and Consultancy.