Overrated Fragrances
One of the most overrated fragrances I have recently used is from this brand…wait before I get to that. Over the Christmas holidays, I decided to capitalize on Nordstrom gifting by purchasing some products as gifts and for myself as well. They had quite an assortment of bundled products in cute holiday packaging that made gift giving easier. I always wanted to try Jo Malone London's fragrances since I have seen a lot of great reviews from fellow bloggers about their perfumes.
The Christmas Cracker Collection which consisted of 3 different miniature products. A cologne, a hand, and body wash and a body creme so I decided to go with that one. Ideally, it is a good size if you just want to test the products before buying the full sizes. At the time, the product scored a 4-star rating so I thought that was good enough.

Personal Preference And Why I Classed Them As Overrated Fragrances
My favourite fragrances are usually fruity or mild scents like blackberry, cinnamon, vanilla or lavender. However, each product in this set was the opposite. Not only is the cologne really strong and distinct but it has a smell I can't explain. But if I had to describe it I'll say that it smells like "cedar wood". Also, it does not smell feminine to me and seems better suited for a man.
Whenever I am buying something I always read the reviews. So my purchasing decisions are heavily dependent on them whether good or bad. Why didn't any of the feedback suggest that this is for men or even spoke about the strong scent of this perfume?
Related: The Best Perfumes I Ever Used And Recommend
Products Included In Set
Lime Basil & Mandarin Body Creme
English Oak & Redcurrant Body & Hand Wash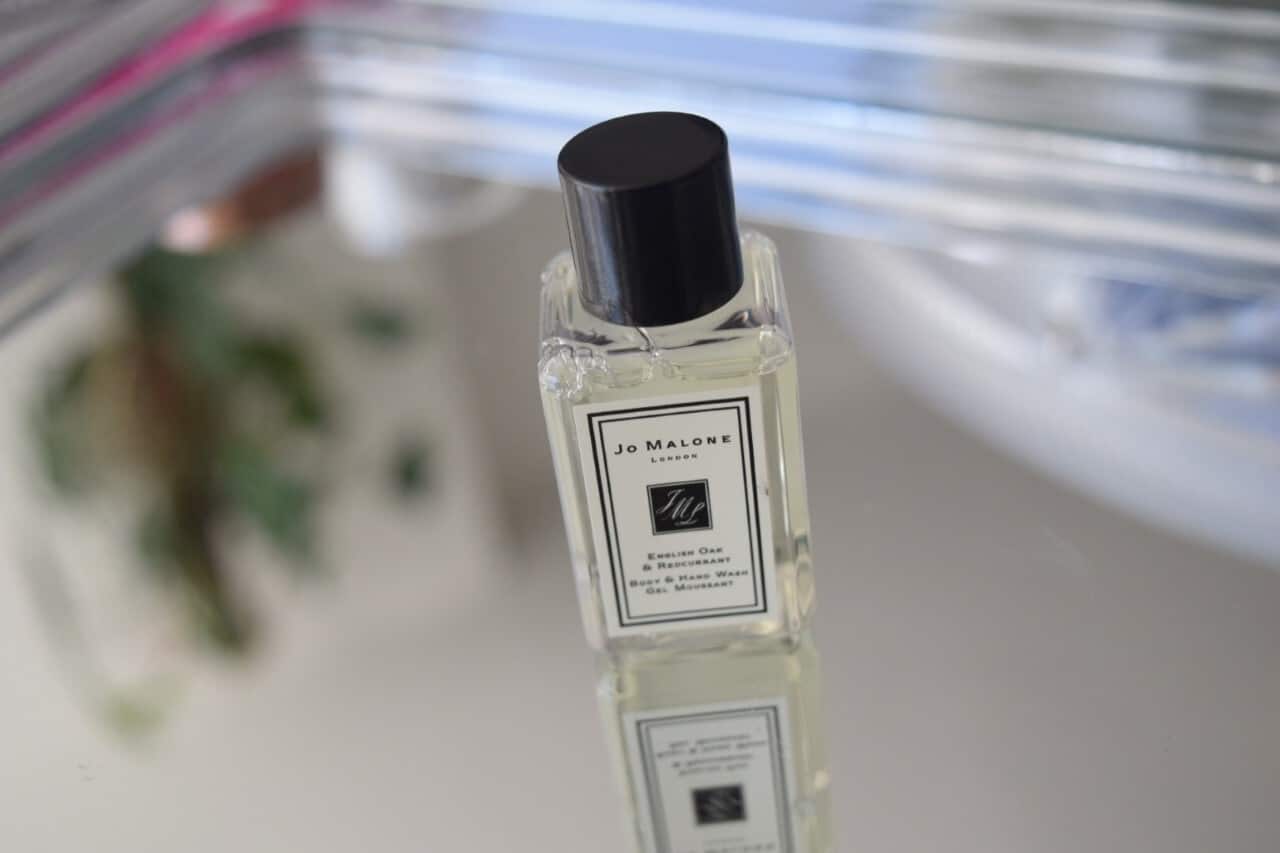 My Thoughts
Perhaps I got carried away by the beautiful photographs and flatlays on Instagram and expected way more. Or, do people not buy products they enjoy anymore but rather buy because of the hype? I hope it is not the latter. So I ask myself what the rave is about for this brand? Maybe I was misled by popularity and needed to make a more informed decision before committing to purchase.
Buying a perfume should not require over-thinking right? Probably I chose the wrong product and there may be others that are great. At least I would like to believe so because honestly, I would like to give this brand another chance. But at the same time, I do not want to have a repeat of this situation. Jo Malone London products are expensive so that leaves little room for disappointment.
Related: YSL Beauty Products Review
Have you used any of their products before and do you like them? Can you recommend a mild smelling fragrance and lotion from this brand? Are there any overrated fragrances you have used in the past that you think wasn't worth it?
0