See How To Wear Your Tassel Trim Top With Confidence
Wondering how to wear your tassel trim top? Tassels are everywhere this summer in different forms and fashion. When I first bought this top some months ago I was intimated of wearing it. After that first attempt I thought it was playful and would make me look childish. The trend was also not as popular back then so it hung in my wardrobe until now. At the time I was in search of some tops to travel and was more focused on the off-the-shoulder style and so I didn't pay much attention to the little tassels hanging at the hem.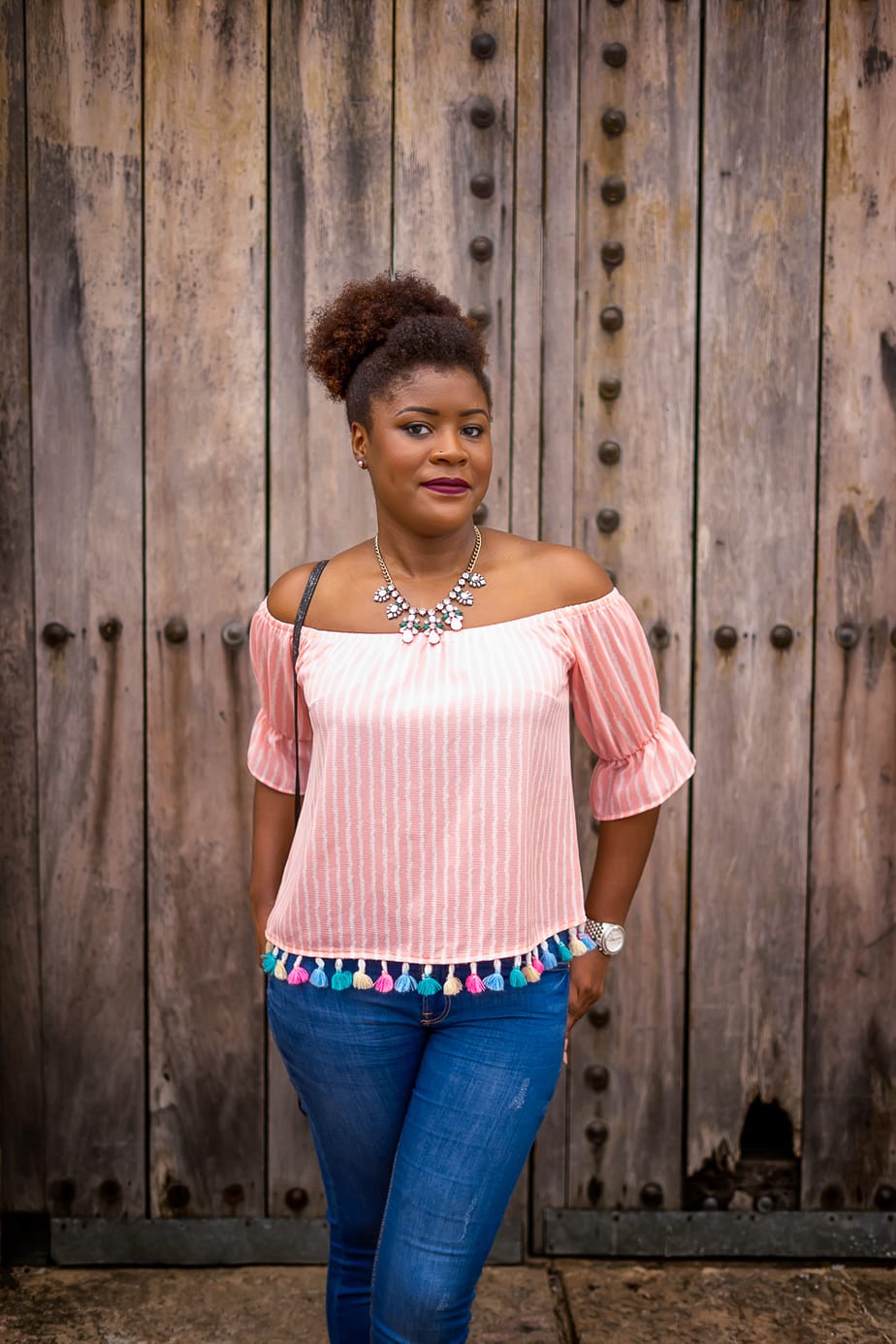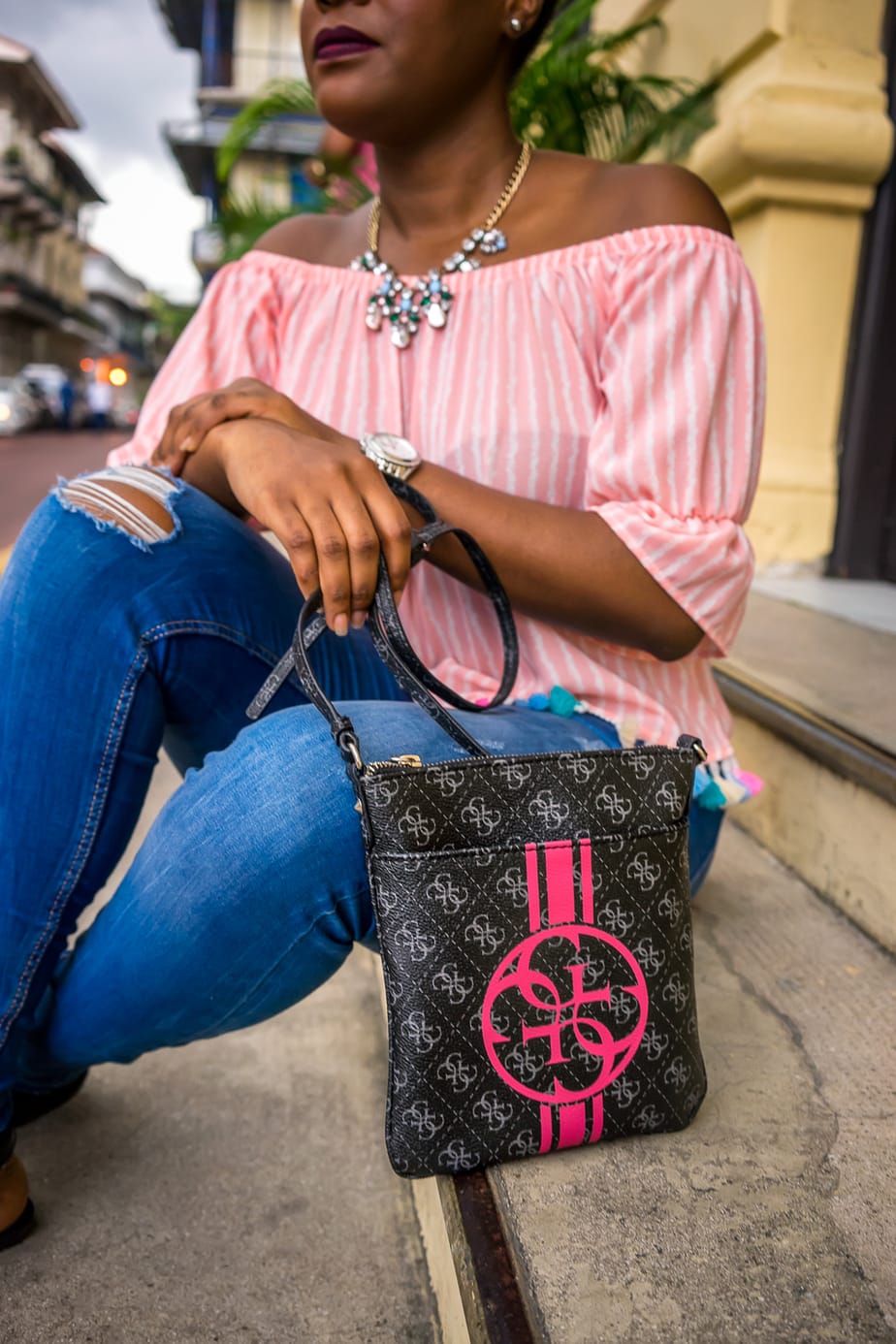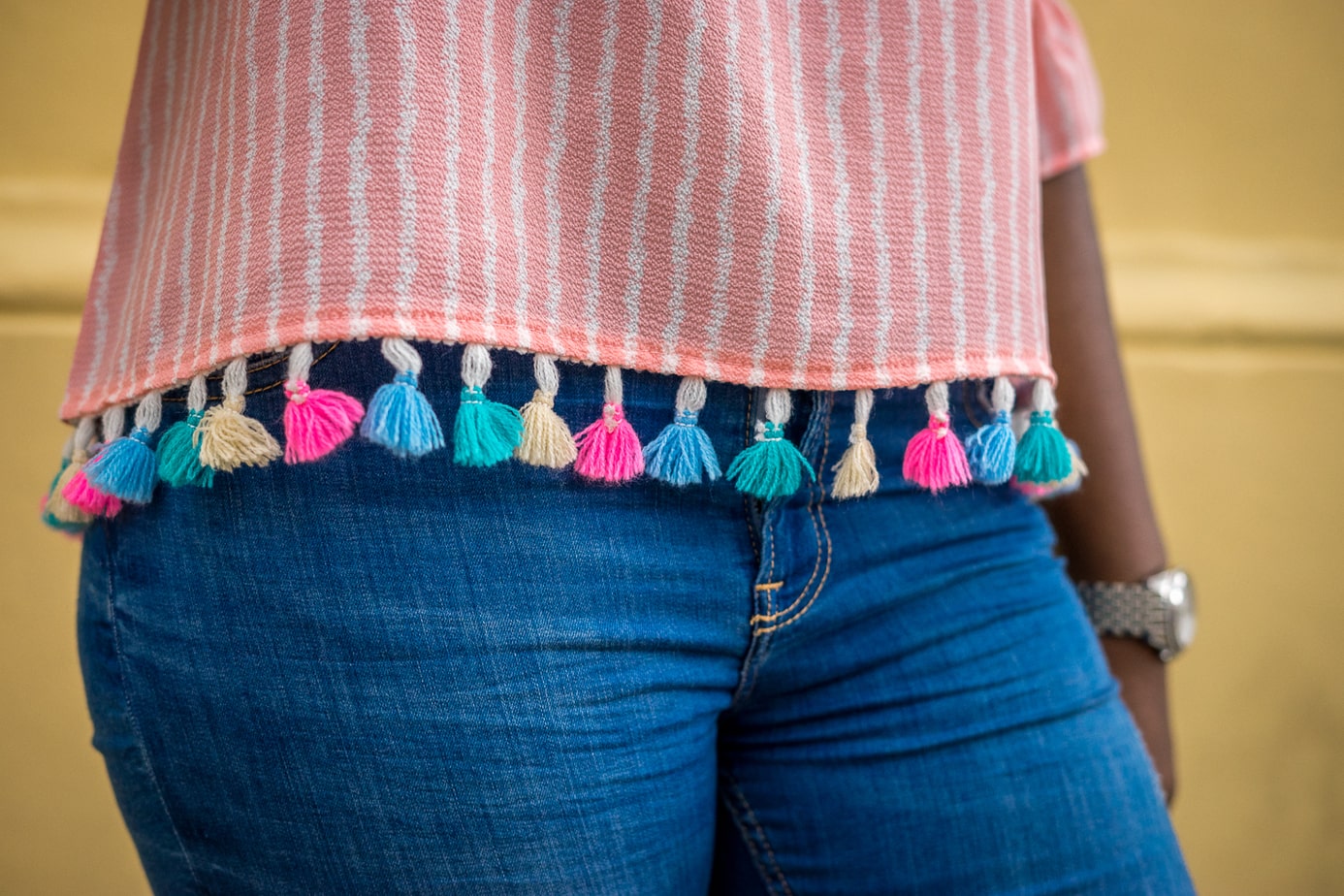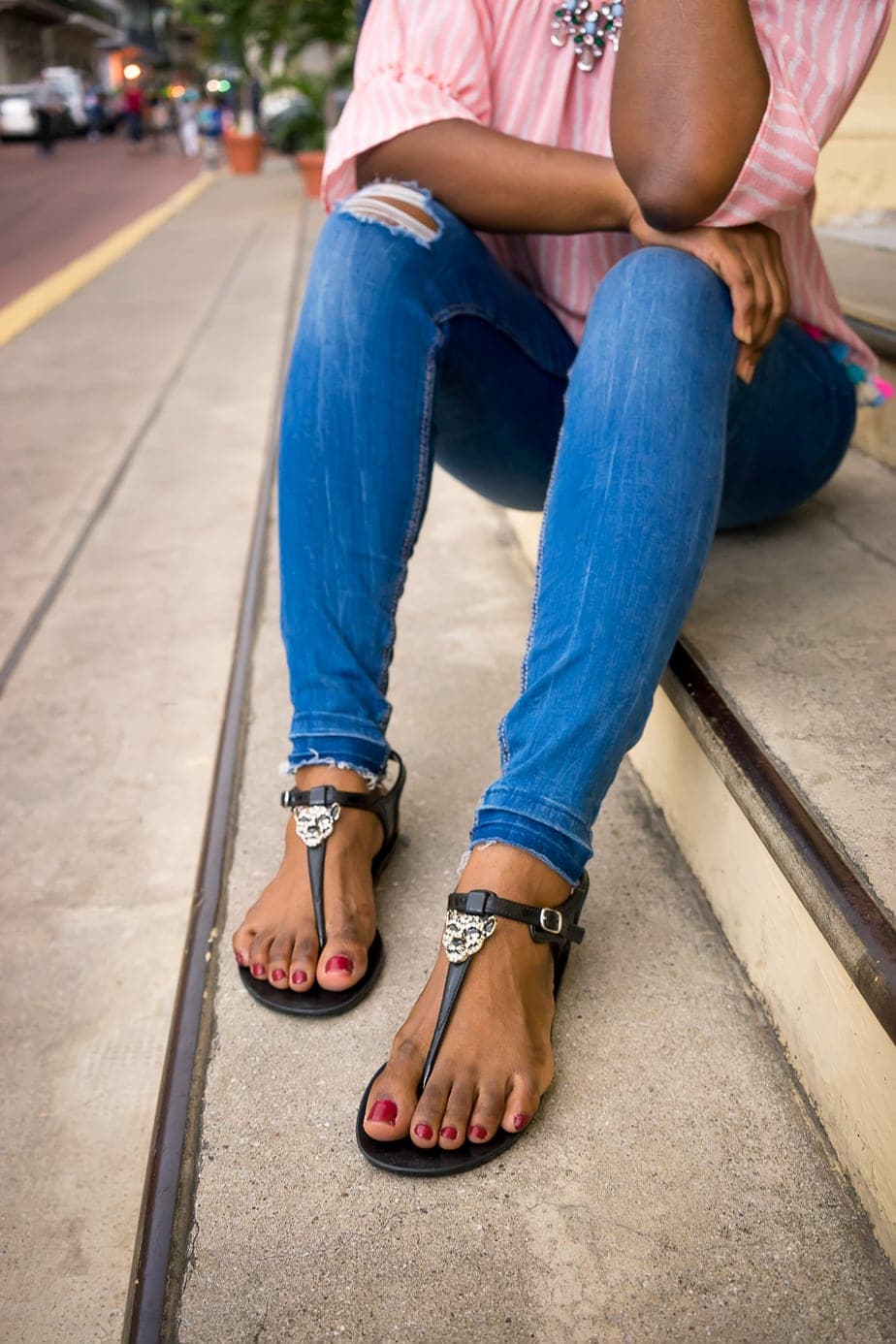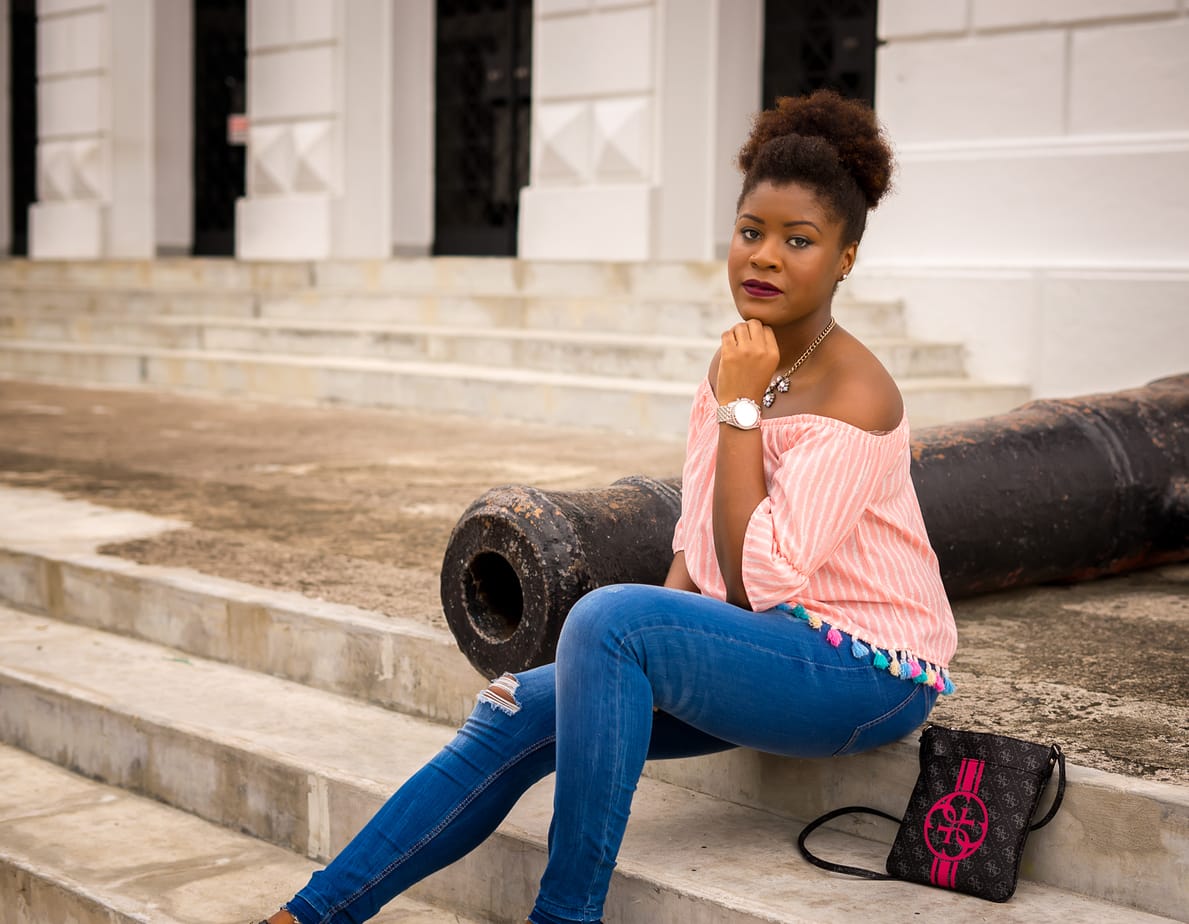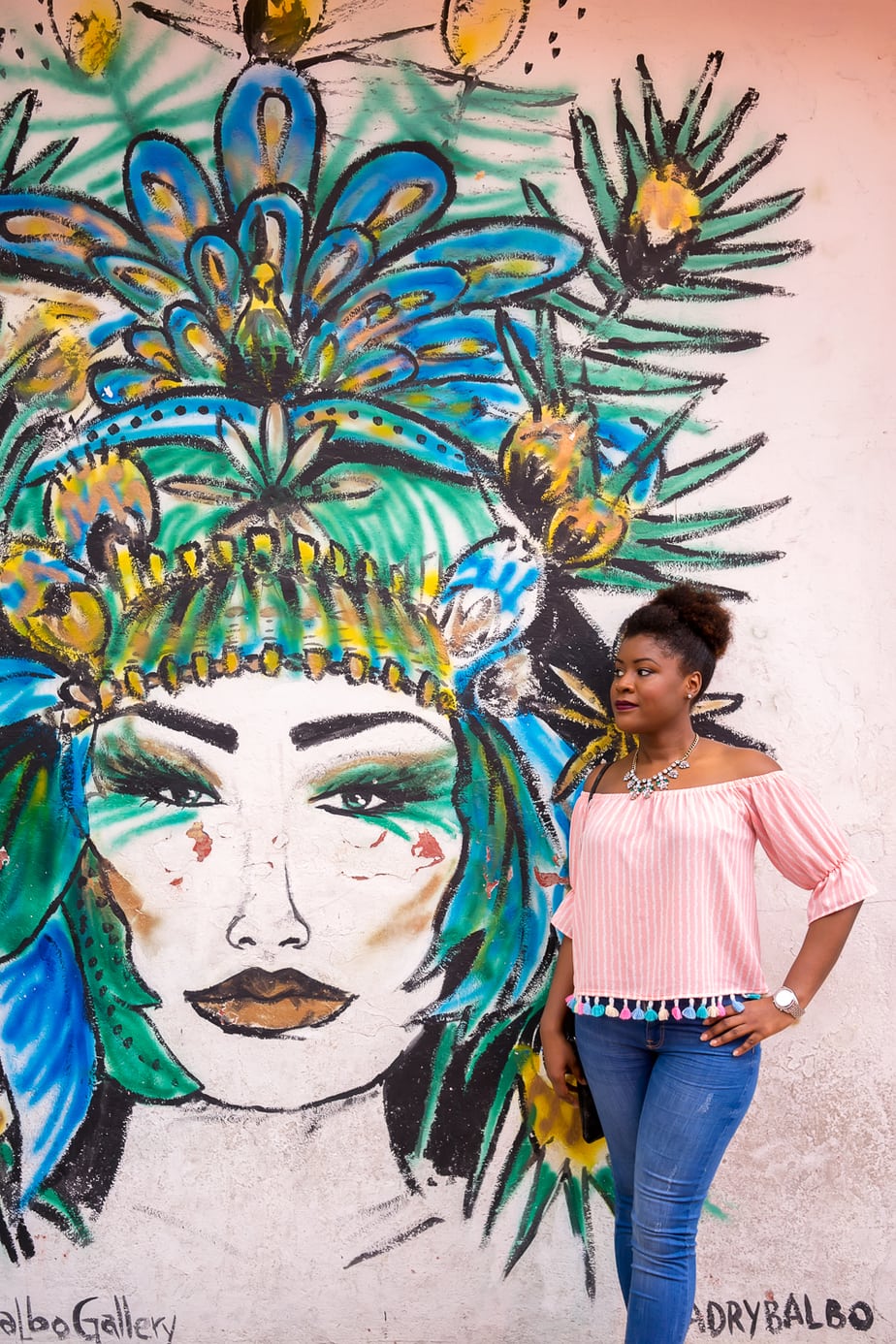 This post contains affiliate links
Tassel Trim Top
Now that the trend is common I can wear it with confidence. Similarly to pom poms, tassels also have that cute playful vibe to it and I'm loving it. This brings me back to a time when I tried to wear bell jeans some years ago after they went out of style. Skinny jeans had already taken over and it felt super weird in my bell jeans. Sad to say I ended up ditching them for some skinny fit ones.
It really amazes me to see how each trend circles back around but with a slight difference each time. I am older and wiser now and proud to say that I am keeping my clothing items as long as they fit. Regardless of if they are trending or not.
Related: Roundup Of The Most Wanted Things Under $50
Colourful Tassels
Colourful tassels are fun to wear this summer and I have paired mine with a pair of blue jeans from Bershka. The sandals are from Kenneth Cole, the necklace is from Forever21 and the bag is from GUESS.
Below I have linked some similar products in case you want to achieve a similar look. What are your favourite styles to wear this summer? Comment below and let me know.
Read Next: Popular Festival Jewellery You Need Right Now
That's it for now. Don't forget to follow me on social media for updates: Instagram, Facebook, Bloglovin & Twitter.
Save
1