Last Updated on August 8, 2020 by Shevy
*I earn a small commission if you purchase through any of my links at no extra cost to you*
Best Winter Coats
As we head into the full swing of winter, I thought it would be a perfect time to roundup the best winter coats under $100. It is essential to have warm clothing and a proper winter coat can cost hundreds of dollars. Luckily, I was able to find these cute winter coats and jackets on the internet that won't break the bank.
I'm talking trench coats, parka jackets, fur coats, shearling jackets and just about any other coats you can think about.
You may be interested in: How To Style Leather Leggings In 5 Easy Ways
Roundup Of The Best Winter Coats Under $100
This quilted hooded jacket with faux fur trim hood from BCBG comes in 4 colours and was made to tackle the cold weather.
MK wool blend lapel coat is only available in black and gray but definitely a well made, coat suitable for the office.
A frost-free puffer jacket that doesn't break the bank and this colour is antique coral.
Guess logo quilted puffer jacket in silver.
Teddy bomber jacket for those not so cold days when you need a lighter coat.
Love me this black faux fur coat for under $100.
A cozy faux fur teddy jacket is so on-trend this season, ensuring it'll be in your wardrobe rotation during the coming winter season.
Glam up your look with the help of this classic cut sateen Michael Kors red trench.
This cement colour faux fur trim hooded parka is too cute to pass up.
That concludes my roundup of the best winter coats under $100. Good luck finding one that you love because they are all so beautiful.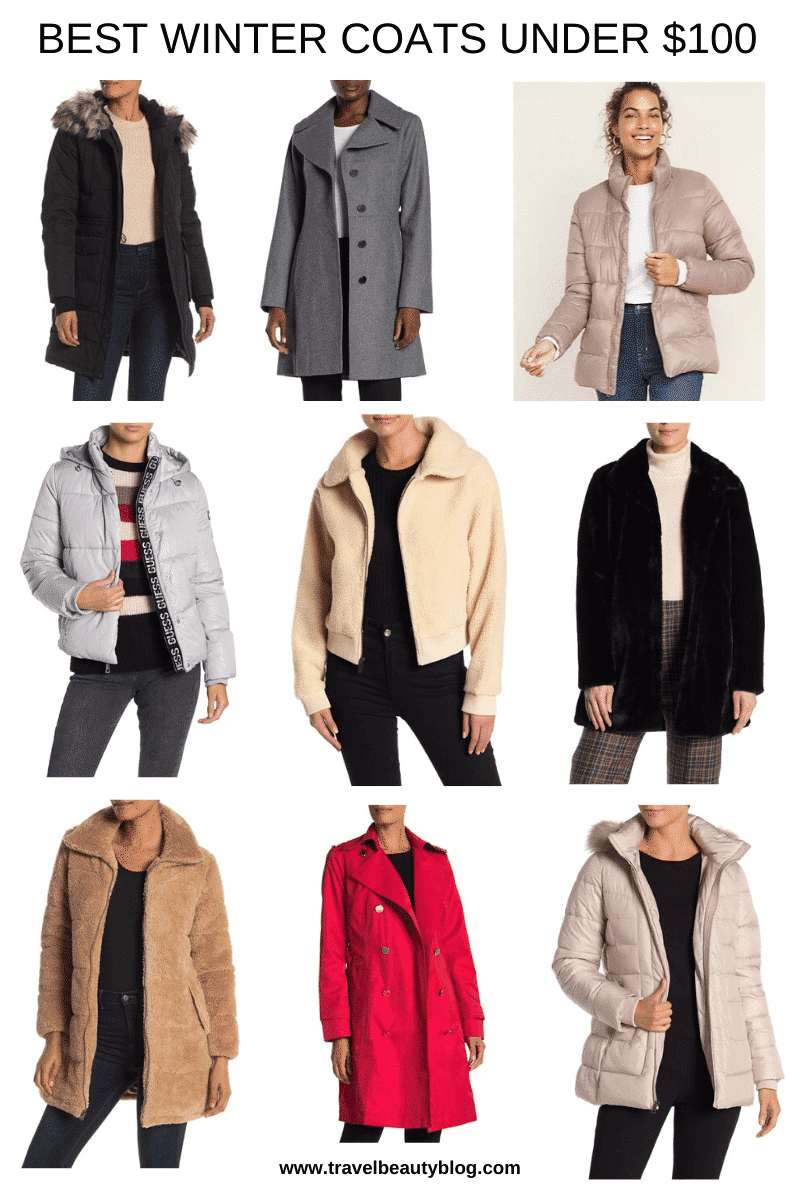 2