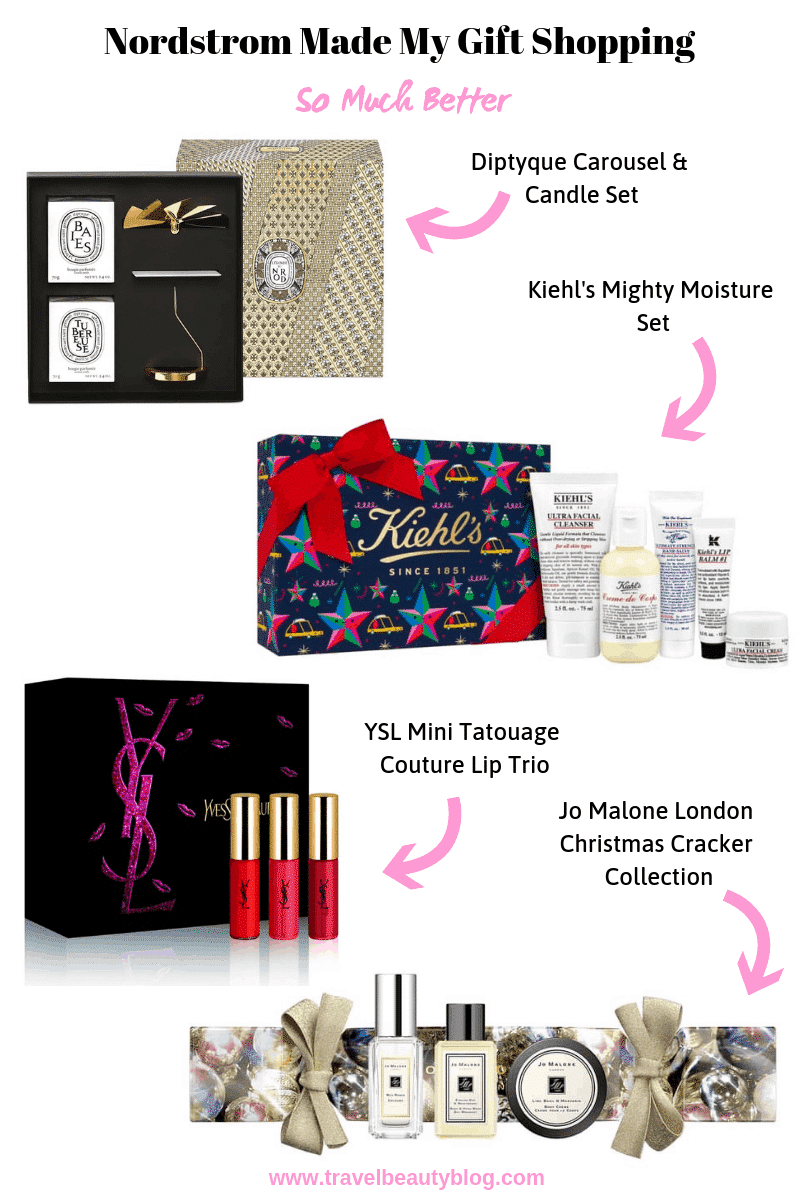 Last Updated on 1 year by Shevy
Nordstrom Gifting
Did you by chance checked out Nordstrom gifting options this year? They have made my job of finding the right gifts for everyone on my list easy. In case you have not visited their website recently, they have curated gifts according to personalities, likes, and interests.
This makes shopping so much more fun and easier especially if you do not know what to buy and are searching for ideas. All you need to know about your recipient is what they like, based on having personal knowledge about them.
We are a participant in various affiliate marketing programs and may earn a commission for any purchases made through these links at no extra cost to you. Read full disclosure here.
Curated Lists
Shopping for holiday gifts can be a real headache when there are thousands of items to browse and as you may know, Nordstrom is one of those stores when shopping online can take you hours due to the extensive amount of products they offer.
However, you can shop based on your budget such as under $100, under $50 and so on. Or by brand, gender, age, interests, and personalities. For instance, their categories include items for the beauty buff, the entertainer, the fitness addict, the tech collector, cozy gifts, just to name a few.
So what else could you possibly ask for when shopping for Christmas presents? Nordstrom ensures that there is no stress when searching for the perfect gift.
What Did I Purchase?
Well, the whole point about this post is to show you what I purchased and tell you about my overall shopping experience.
As a bonus, I will be suggesting some gift-giving items at the end of this post. My main goal was to buy at least 4 gifts sets so here they are:
I am most excited about receiving this item because I always wanted to try a Diptyque's candle and have seen so many great reviews about them. It comes with a 2.4 Berries Scented Candle, a Tuberose Scented Candle and a gold-plated Carousel.
As a beauty product addict I am curious to see what the rave was all about for this Brand. Their products are reasonably priced and are a popular choice for a lot of beauty bloggers.
The brand not only caters to women but also to the men's shaving/grooming needs. Mighty Moisture Set comes with a 2.5 oz facial cleanser, a 2.5 body moisturizer, a 1.0 oz hand salve, a 0.5 oz lip balm and 0.25 oz facial cream all for the price of $30.
YSL limited edition trio features three 0.1 oz liquid matte lipsticks. Comes in the following stunning shades: #1 Rouge Tatouage, #16 Nude Emblem and #23 Singular Taupe.
Last but not least, I got the Jo Malone London Christmas Cracker Collection. Jo Malone London is well known for their colognes and scented candles.
Christmas Cracker collection features a 0.3 oz red roses cologne, 0.5 oz hand wash and a 0.5 oz body creme. Comes in a their signature festive packaging and makes the perfect gift giving item for a loved one.
My Overall Nordstrom Experience And What I Liked Most
Simplified product categories
Free shipping (no minimums)
Gift wrapping service / Most items already bundled in gift packaging
Easy checkout process
Endless gift options for all budgets
Optional to shop online with in-store pick-up
You can give their items as an e-Gift with just one click
---
At the time of writing this post I have not yet received the items I ordered mentioned above. Will either update this post when I receive them or post individual reviews.
Special thanks to Nordstrom for sponsoring this post and for making my gifting experience an easy one. All views and opinions expressed are my own.
Shevy
Hi! I'm Shevy! I'm the Founder and Managing Editor of Travel Beauty Blog est. 2016. I am also the Founder of Shevy Studio Marketing Agency where I work with entrepreneurs and bloggers on SEO/Content Strategy, Web Design and Consultancy.