Last Updated on July 17, 2020 by Shevy
Traveling With Naturally Curly Hair
Let's be realistic for a moment. Natural hair is a job. It's beautiful and freeing to be able to wear our hair the way God created it, but it takes a bit of work to manage at times. It's easier when you're in the comfort of your own bathroom or salon, all necessary products on deck. Managing natural hair during a trip is a different ball game.
When I first decided to "go natural" almost five years ago, I didn't think much about how I would style it while traveling. After many road trips, hotel stays, and some plan rides in between, I've had some experience with finding the best ways to maintain natural hair while traveling.  Here are a few styles, hacks, and secrets about how to maintain naturally curly hair while traveling.

Travel in your twist
Twists have been my go to style from the beginning. They're one of the easiest styles and a good way to keep your hair moisturized.  You can also wear them for multiple days, which minimizes manipulation of your hair.
For traveling, it's an easy style to wear that looks good for any occasion. If you do want to change your style, you can wear the twists on the road or plane and take them down once you make it to your destination. Or you can keep your twists until a special event, then wear the twist out.
What's worked for me to have a lasting twist style is having good products and twisting smaller sections. I've been satisfied with using EDEN BodyWorks Coconut Shea Pudding Soufflé for styling.  Each morning, I'll add a little coconut or avocado oil. You'll just have to be creative with packing your oil, especially for flights. We'll talk about that more in a second.
Braids are convenient while traveling
There are many different braid styles you can wear that will last your whole trip. Some people take advantage of box braids when traveling because of their convenience and how long they last. I don't do well with weave styles, so I wear my natural hair braided.
French braids or goddess braids are both cute styles that you're able to easily maintain on the road. There's not much to do, but add a little moisture to keep the style intact while sleeping. With French braids, you can still change up your style by taking down the braids to have loose waves.
A simple high bun
Any bun is simple, but I say a high bun because it's more convenient and out of the way while enjoying the ride. Who doesn't love taking naps on the plane? I know I do! With the high bun, you don't have to worry about messing it up or not being able to sit back in your seat. Some tools you'll need are a boar bristle brush, stretchy elastic bands, gel, and filler (optional).
Use a flaxseed gel or Eco Styler gel to smooth down edges and flyaways. You can also use a stretchy knee high to make sure your hair is smooth and tight enough before putting the elastic band on. Some use a donut roll, sock, or even a flexi rod to make their buns, but you don't have to. There are YouTube tutorials for days showing how to make a high bun on natural hair.
Just rock your curls in a Wash N' Go
A wash and go is probably the easiest style on this list. It's as simple as the name states. With my WNG, I start with Nature's Gate Hemp and Argan Oil shampoo, then I follow up with the same conditioner and finger detangle or use a wide tooth comb.
While my hair is still drenched, I add about two generous palms full of Giovanni's Direct Leave-In conditioner and spread it evenly.  Lastly, I add EDEN BodyWorks Coconut Shea Pudding Soufflé to give my curls some weight.  Some follow up with gel, but it depends on the amount of hold you want to have on your curls.
Before exiting the shower, I give my hair a shake or two and I'm done!  You can use a blow dryer and diffuser attachment to gently dry your hair, but I don't.  By adding a little coconut or olive oil each morning, this style lasts me about three days.  It's simple enough to redo everyday if you choose.
Now that you've got your style guide for traveling with natural hair, here are a few more tips:
 Be efficient with packing products
Coconut oil is better for traveling since it stays solid in cooler temperatures. Still you should pack it in a small bottle and seal in two Ziploc bags to make sure it doesn't spill or leak. If you make a homemade Shea butter cream or mango butter cream, you can travel with that instead of the oil.
When flying, pack your creams and conditioner in smaller bottles. It's better to check these so you can keep them cool and make sure they're not bouncing around all over the place. Baggage handlers aren't always so delicate with loading luggage on the plane.
Think about the length of your trip when planning how to manage your natural hair
All the styles on this list will last a while, but some like the braids will look better the longest. You should plan your style according to the length of your trip. Twist outs or a bun are perfect for a weekend getaway or a trip lasting a few days.  WNG's are great for anytime since you can easily refresh or restyle daily.  The exception for a wash and go is making sure your hair is completely dry before going out during cooler temperatures.
Think about the type of trip and expected weather conditions
Is it a cruise, a humid climate, or a place you'll be in frequent water? In this case, you should consider rocking wash and go. It's just easy that way. Just as easy as it sounds. If you're going to an area with colder weather during that time of year, you should avoid the wet head and wear braids or a twist out instead.
The bottom line is, you can prep your hair before or you can just be free the entire trip.  The mission is to make traveling as convenient as convenient as possible.  That means not having to spend too much time on styling during your trip.  Whether your travels are for business or personal, you don't have time to waste.  Use these styles and tips to best manage natural hair while traveling.
Have you tried any of these hacks to maintain your natural hair while traveling?  Share some of your favorite techniques with us below!
 Guest Post Author – Danielle Towner
Danielle is a freelance writer and owner of The Taste Team, LLC, a platform for travel and food writers to publish about local dining, travel, and entertainment. She's a free spirit who's passionate about being able to do what she loves- travel and write. When she's not on the run or stuffing her face, she's somewhere reading, spending time with loved ones, working out, watching movies, catching sun at the beach, or walking the aisles of the health food store. Visit The Taste Team's website and follow her on social media to see her team's travel adventures and foodie finds.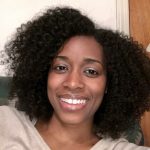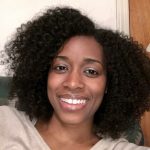 Website
LinkedIn
https://www.linkedin.com/in/danielle-towner-mba-8aa20196
Pinterest
Twitter
http://twitter.com/thetasteteam
Instagram
http://instagram.com/thetasteteam
Facebook
http://facebook.com/thetasteteam
GooglePlus
YouTube
StumbleUpon
Save
Save
Save
Save
Save
Save
Save
Save
Save
Save
Save
Save
Save
0