Last Updated on July 17, 2020 by Shevy
Late To The Kimono Trend But Obsessed
This post is titled Late To The Kimono Trend But Obsessed however, this Kimono has been in my wardrobe for quite sometime. It is just that I am now wearing it. Initially when it was most trending I had two minds whether or not to buy one.
This post contains affiliate links
At the store, there were silky ones and some really thick ones that I was not fond of. Until eventually I came across this one that I am wearing from Stradivarius. I knew right away when I saw it, it was what I wanted. Mainly black with some floral prints, sheer material, light-weight and perfect for the hot weather. There were some shorter and longer ones but the length doesn't matter that much to me…
What I will say is though, is that like its versatility as it can be worn with jeans, black trousers or a dress. Because of the length of it, I thought it would be best to wear it with jeans. More specifically pink jeans because of the contrast it gives. The kimono trend this summer was short lived but its a great piece of clothing to have. Especially for when you are having a wardrobe malfunction or don't know what to wear you can easily slip this over something simple.
Can you tell that I felt a little extra this week? So I added some pink eye-shadows to my look. Also, I went ahead and added a pair of mirrored sunglasses from ZeroUV. Since I wore pink I figured they were perfect. Besides I almost always forget to take my sunglasses with me when I am leaving the house for my shoots. Finally I remembered and was happy about that.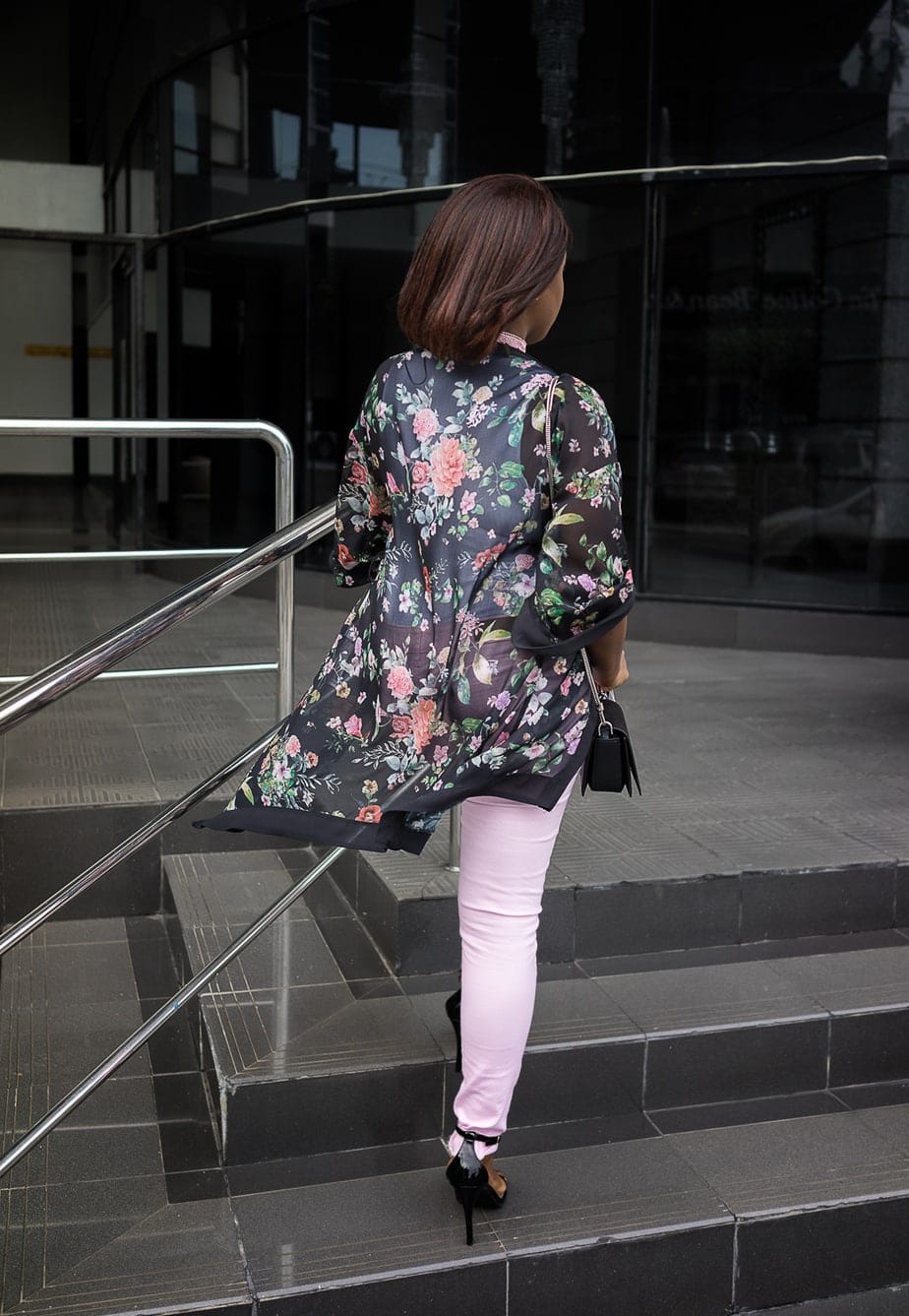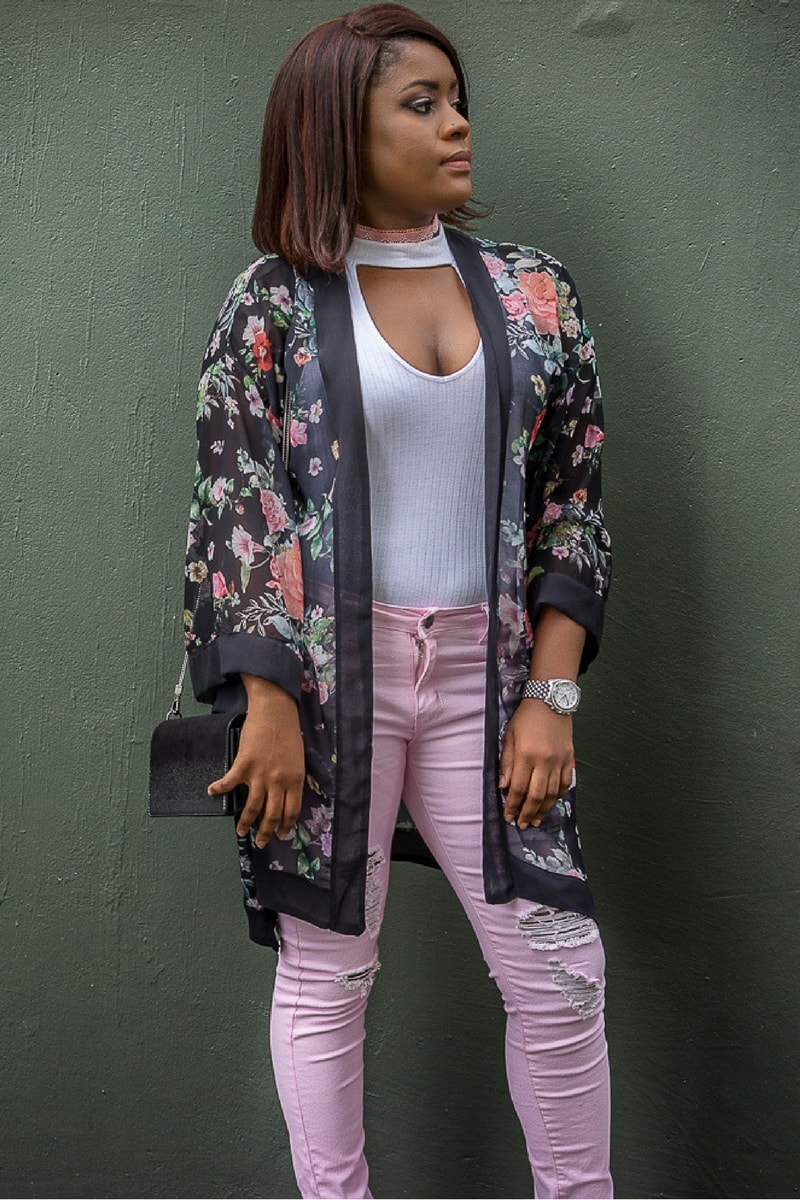 Hope you guys enjoyed this post. If you would like to achieve this look I have put together some looks down below. Don't forget to share this post with someone you think might benefit and subscribe to my Youtube Channel. Have a great week ahead!
Read: L'Oreal Paris Face Moisturizer Review
Shop the look:
Save
Save
0