Last Updated on November 25, 2020 by Shevy
Just The Perfect Jersey Dress I Need Right Now
This is just the perfect jersey dress I need right now for the weather.  I really wanted the title of this post to be about the dress being perfect for the fall but it is the rainy season here in Panama and I feel like this is something I would wear on a cool or rainy day. So why not write about that instead…
This post contains affiliate links
Although I live in the tropics it is very possible that I write about fall outfits in the near future. If you are wondering why then its because my readers are not only from Panama but from the Caribbean, North America and some European countries.
As a Blogger, reading and researching about trends is crucial and finding and putting outfits together for the different seasons is something that I enjoy doing.
Oversized Jersey Dress
When I saw this dress at the store, Fall immediately came to mind. Summer is far from over and most of you are still enjoying it but its never too early to start getting your fall pieces together.
Now I want to talk about the colour. Shades of green will be seen a lot closer towards the end of the year, so you may want to get ahead of the curve. Pantone 2017 Fashion Colour Report  specifically made mention of golden lime. Whether this dress is exactly that colour or not, I am not going to debate it. Coincidentally I came across the article long after I bought the dress.
The length is midi which is not my typical style. However, I have learnt to embrace trying different things when it comes to fashion.
Accessories
It being an oversized jersey dress with an extremely flowy fit, I decided to wear a wide width belt for some shape and a more sophisticated look.
Walking around with a bandana around my neck in the hot weather is not practical but I did it for the shoot.
Floral print multi colour flats was the best shoe to pair with this outfit while also keeping my feet dry.
Your outfit could never be complete without a bag so I used a small black one with silver detailing to match my watch.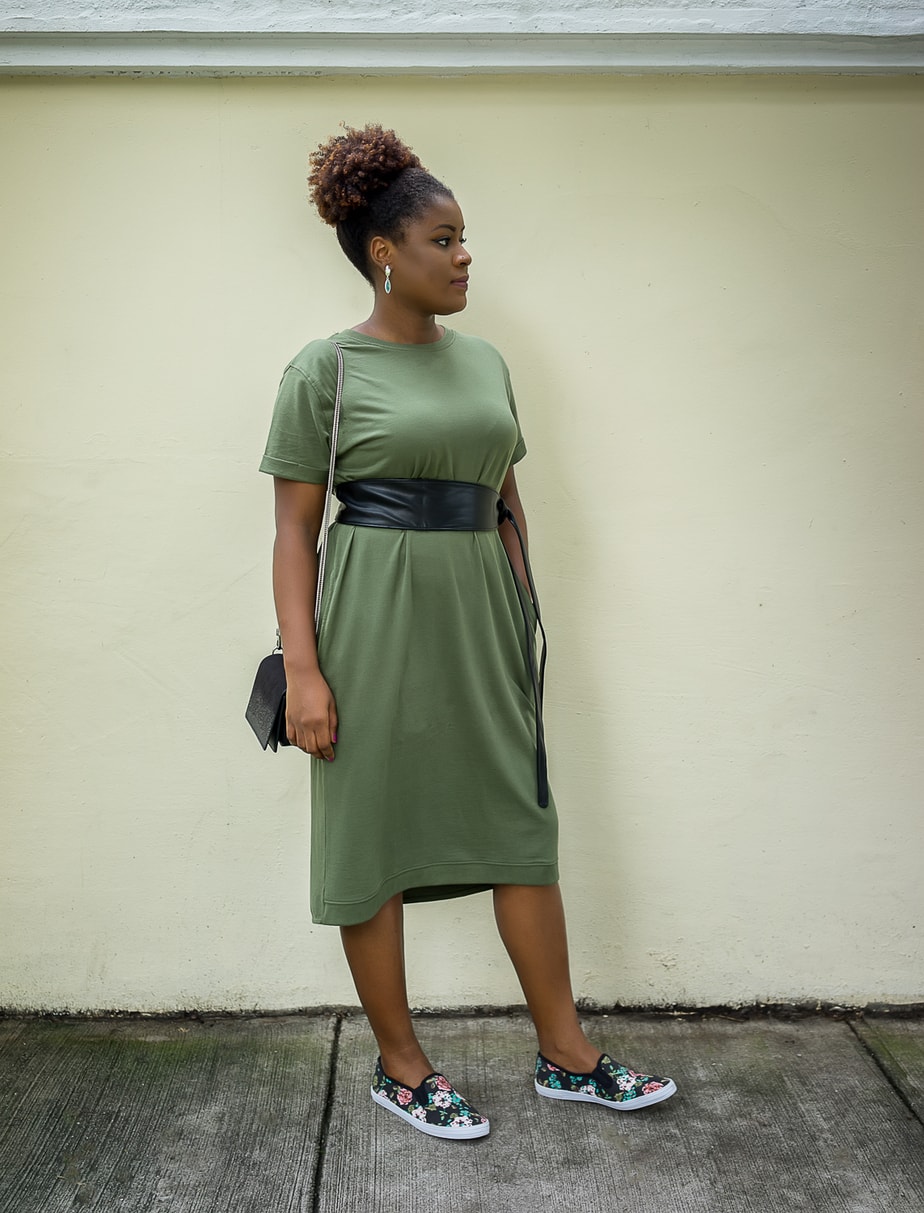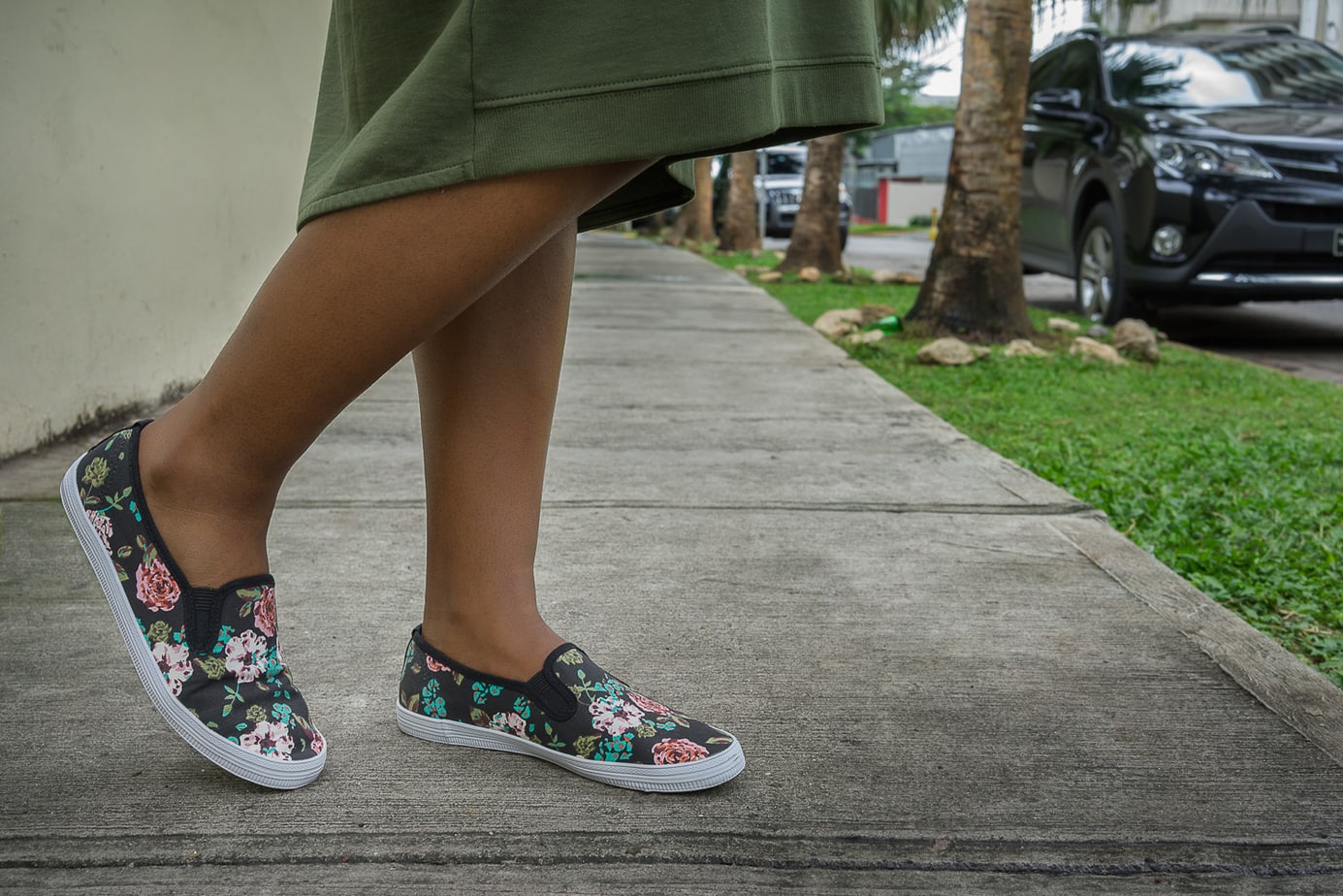 Read my previous post here: Floral Kimono
Subscribe to my YouTube Channel
Hope you guys liked this post. What trend are you looking forward to wear next?
Outfit details:
Dress: Pull & Bear
Belt: Bershka
Flats: Payless Shoesource
Bag: Charles & Keith
Watch: Michael Kors
Bandana: Forever 21
As usual I linked some similar items down below since I couldn't find the exact ones online.
Achieve Similar Look:
Save
Save
Save
Save
Save
Save
Save
Save
Save
0