Last Updated on August 1, 2020 by Shevy
I earn a small commission if you purchase through any of my links at no extra cost to you. Read full disclosure here.
Designer Dupes
Can we talk about designer dupes for a minute? This topic is such a controversy it ain't funny because I'm somewhat double standard in my perceptions. As I said in this post here, the word "dupes" is another term for replicas, and one of the main reasons why people buy them is because they want the designer look, without the hefty price tag.
There is a misconception that buying replicas mean that someone can't afford the original item. Although this may be true for some it is not always the case. Consider the fact that they probably prefer to invest that money on something else or they want to try the item before splurging.
Related: Roundup Of The Best Affordable Valentino Dupes
Knockoffs
When it comes to buying knockoffs for myself, as I said before I am on the middle of the fence. For instance, it pains me when factories try to rip off designers by producing fakes. But at the same time I get it because some of us simply can't afford $3,000 US dollars on a bag.
Personally, I am okay with buying dupes as long as the retailers don't try to scam people into believing its real. Also, having a couple dupe items are okay depending on what it is. For example, I don't mind buying a Gucci Dupe Belt because I find it hard to spend $400 on a belt. Which by the way happens to be a good quality leather lookalike belt with a 4.5-star review.
Even this lovely pair of Valentino Rock Stud Dupe Shoes I'm fine with wearing that as well.
On the contrary, I prefer to buy original designer handbags and wallets from the brands I love. Namely, Louis Vuitton, Chanel and Gucci. You see why I said I am double-standing when it comes to buying dupes vs the authentic stuff?
Related: HERE ARE THE BEST GOLDEN GOOSE DUPES
Where To Buy Authentic Designer Items
Directly in stores and from the outlets
I don't trust buying them from authorized dealers because sometimes customers scam the businesses by returning fakes. If no one is trained to tell the difference, imagine another customer non-the-wiser coming to buy that same fake off the shelf. Supposedly from a trusted store.
Consignment shops such as TheRealReal and FashionPhile
If you really want authentic items but do not wish to pay full price at the store, there are lots of luxury consignment stores to utilize. Most of them have Instagram pages and you can ask them to send photos of the item. Before purchasing from Instagram shops you can pay between $15-$20 for an authentication service.
All you need to do is send them the real photos and they usually get back to you within 24 hours. The only flip side to this is hoping that the seller is honest and will ship the item pictured. Always research, read reviews and get a second opinion if necessary before forking out all that money. I always recommend buying from reputable sources whenever you are going to invest in high ticket items.
Related: A GUIDE TO THE BEST KNOCK OFF BIRKENSTOCKS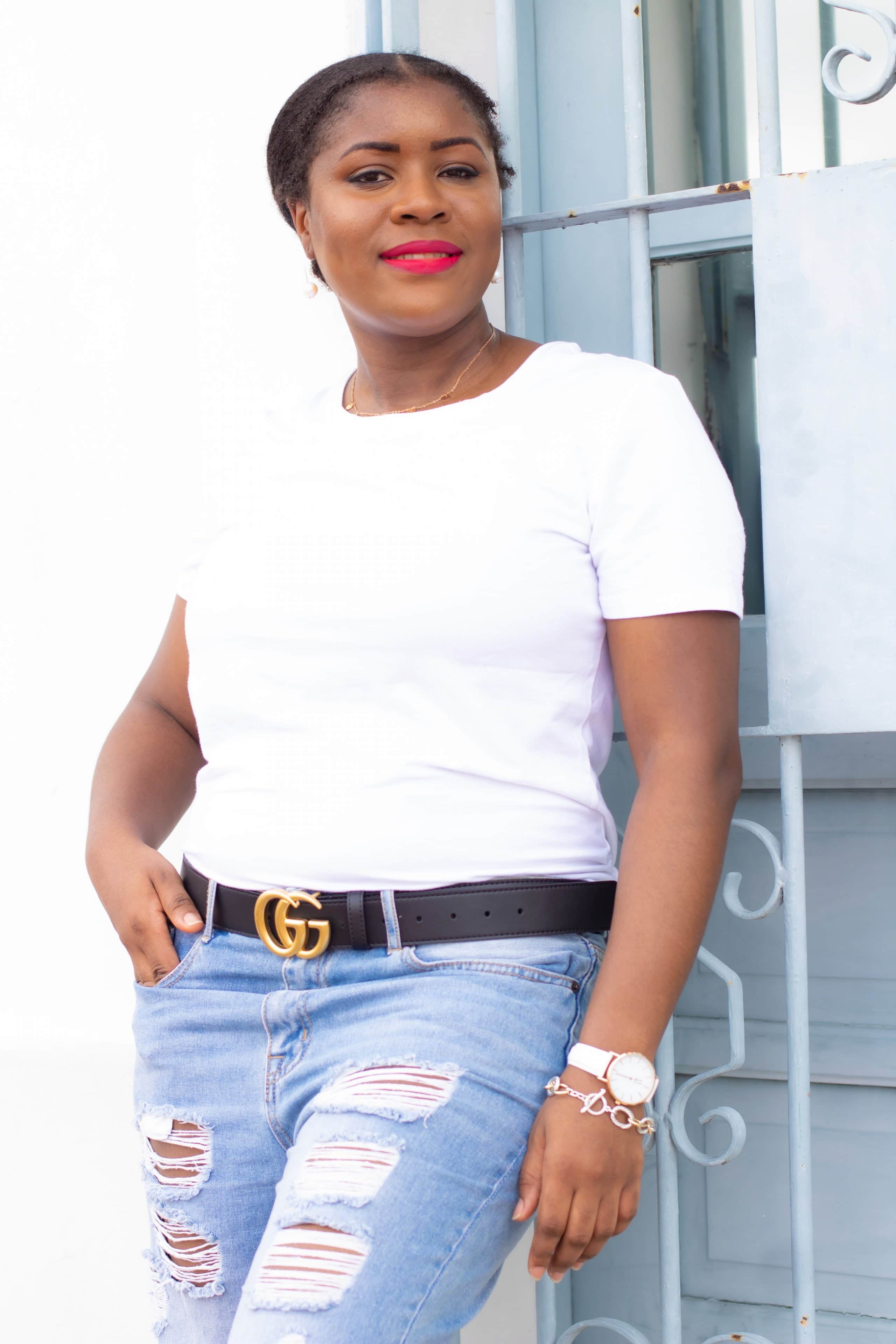 Get The Look:

Benefits Of Buying Designer Dupes
a low cost which means more money to spend on another item
it doesn't require much thought to purchase due to the low cost
can try before you buy to see if you really like the item before making the investment
its hard for anyone to decipher whether it's authentic or not, especially from a distance
you almost get the same satisfaction as you would with the authentic item
How To Wear Designer Dupes With Confidence
Adopt A Fake It Until You Make It Mentality
I've realized that most people who are open-minded about wearing fakes do not highlight it or make mention of the item. Honestly I prefer being low-key about it instead of pretending to be wearing something I'm not. In reality, if I see someone post a picture on Instagram wearing what appears to be a pair of Dior shoes. There's no real way for me to distinguish whether its fake or real.
So regardless of your reason for buying designer dupes, that should not make you feel cheap. The fact of the matter is, there are some really good dupes out there and nobody will know its fake unless you tell them or they are a trained professional and can spot it from a mile.
Related: 10 Amazing Camera Bags That Are Actually Worth It

Its Not A Big Deal
Don't make a big deal about what you buy and how much you paid for it. You can buy a $50 pair of shoes, style it and rock it like if you were to buy one that costs $1000. At the end of the day don't let other people's perception get in the way. Sadly that is one of the factors that drives a lot of people to buy brands.
They may be living above their means but they want to create an impression for their friends or a random stranger on social media.
That's just the way the world is right now, we feel poor for not being able to afford brands. Everyone likes expensive things because I know the "cloud 9" feeling of owning something luxurious. Its a contagious feeling that gives you the drive to buy more and more.
Luxury brands are successful because they know how to trigger the right emotions in people to get them hooked. WOW! I feel like I just conducted a mini marketing course there lol.
Be Natural About It – Be Yourself
Last but not least, be natural about it and be yourself. You don't need to impress anyone that you can buy designer brands. Also, its quite okay if you decide to buy dupes and wear it with confidence. Truth is, you shouldn't feel like you have to tell the world or lie about it.
9