Last Updated on November 18, 2019 by Shevy
*I earn a small commission if you purchase through any of my links at no extra cost to you*
Faux Leather Leggings
Faux leather leggings is that one staple that every woman should have in her wardrobe. You can expect to see a lot more women wearing the trend for the fall and winter seasons. Not only because of their effortless style but most of them are made with thick fabric. Whenever I feel like wearing pants to go out but necessarily jeans, I turn to my leggings.
You may also be interested in: How To Style Your Jeans
Spanx Leggings
Most people have heard of Spanx before. They are one of the most popular brands known for women shape-wear. But more so in recent times, their famous faux leather leggings. Arguably one of the best on the market and most women would agree. Women flock to this trend especially during the fall and winter seasons due to the durability, comfort and thickness of the leggings. Not to mention, its easy to style and matches with almost anything.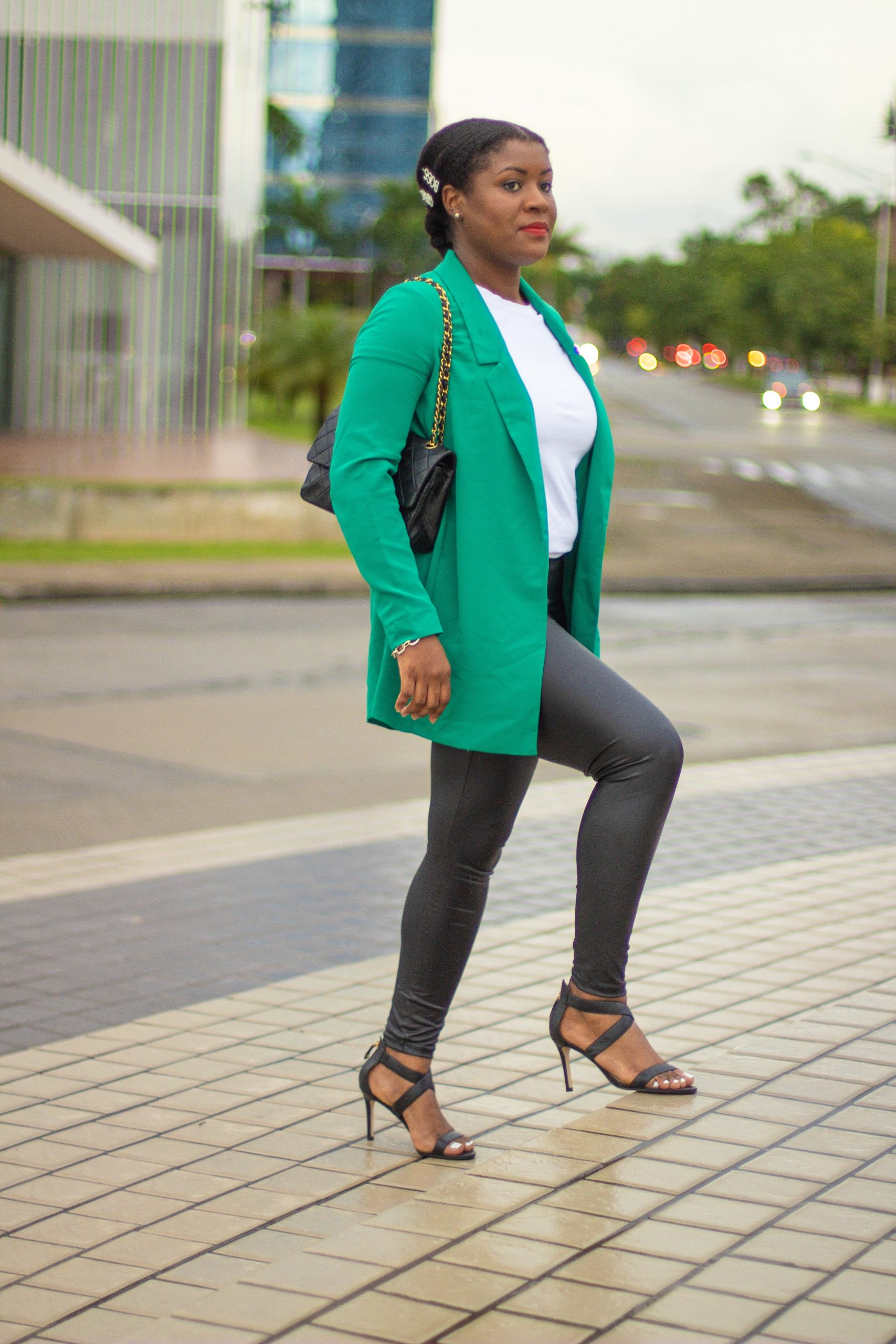 How To Style Leather Leggings In 5 Easy Ways
Casual Day Look
Oversized knit sweater and a slip on sneakers or with a blue denim shirt and a pair of sneakers. You can top off the look with a matching hat or beanie.
Basic Everyday Look
Faux fur coat or vest and a pair of high heeled ankle boots or pumps.
The Biker Chic Look
Black moto leather jacket with a black sweater underneath and a pair of black ankle boots
Sophisticated, Edgy Look
With a plain white t-shirt, bright solid colour blazer and a pair of heels or knee high boots. Or switch out the white tee and blazer with a white button-down shirt instead.
Sexy Look
Cropped top, oversized open front cardigan and heeled boots or stilettos.
Read next: 15 Knit Sweaters You Need To Get This Fall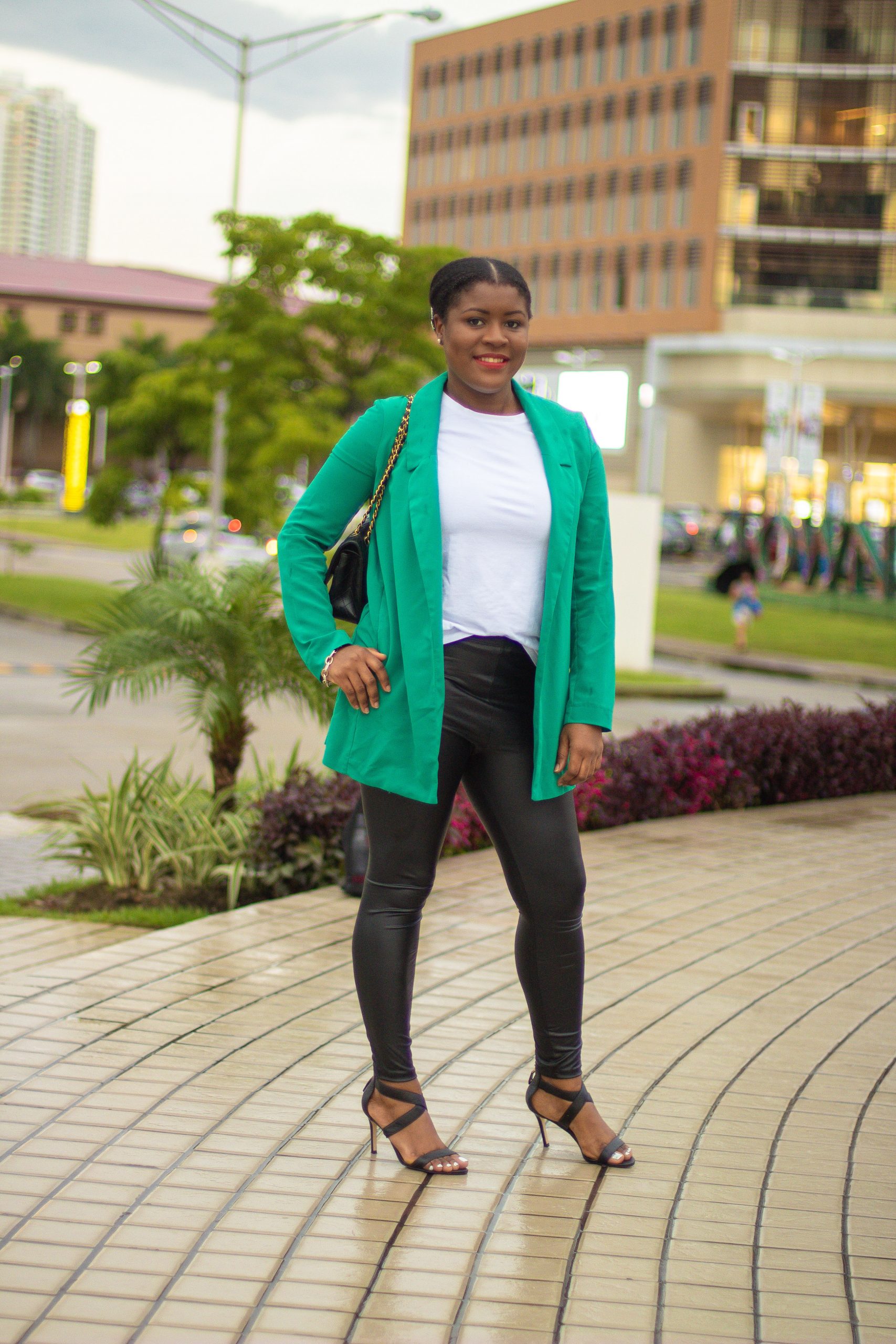 Shop The Look

4