Last Updated on July 24, 2020 by Shevy
*I earn a small commission if you purchase through any of my links at no extra cost to you*
How To Look Chic
I've taken a chance on wearing this white cotton midi dress and have put together some tips on how to look chic wearing all white. While white is not my best colour, I am moving away from my comfort zone when it comes to fashion, as I said in a previous post.
On any given day you can find me in a casual outfit like a graphic t-shirt and jeans. But I'm ready to take my personal style and  blog to the next level in 2020. I got this dress from a Mango outlet so I doubt I'll find it online. So I'll link similar white dresses should you want to recreate this look.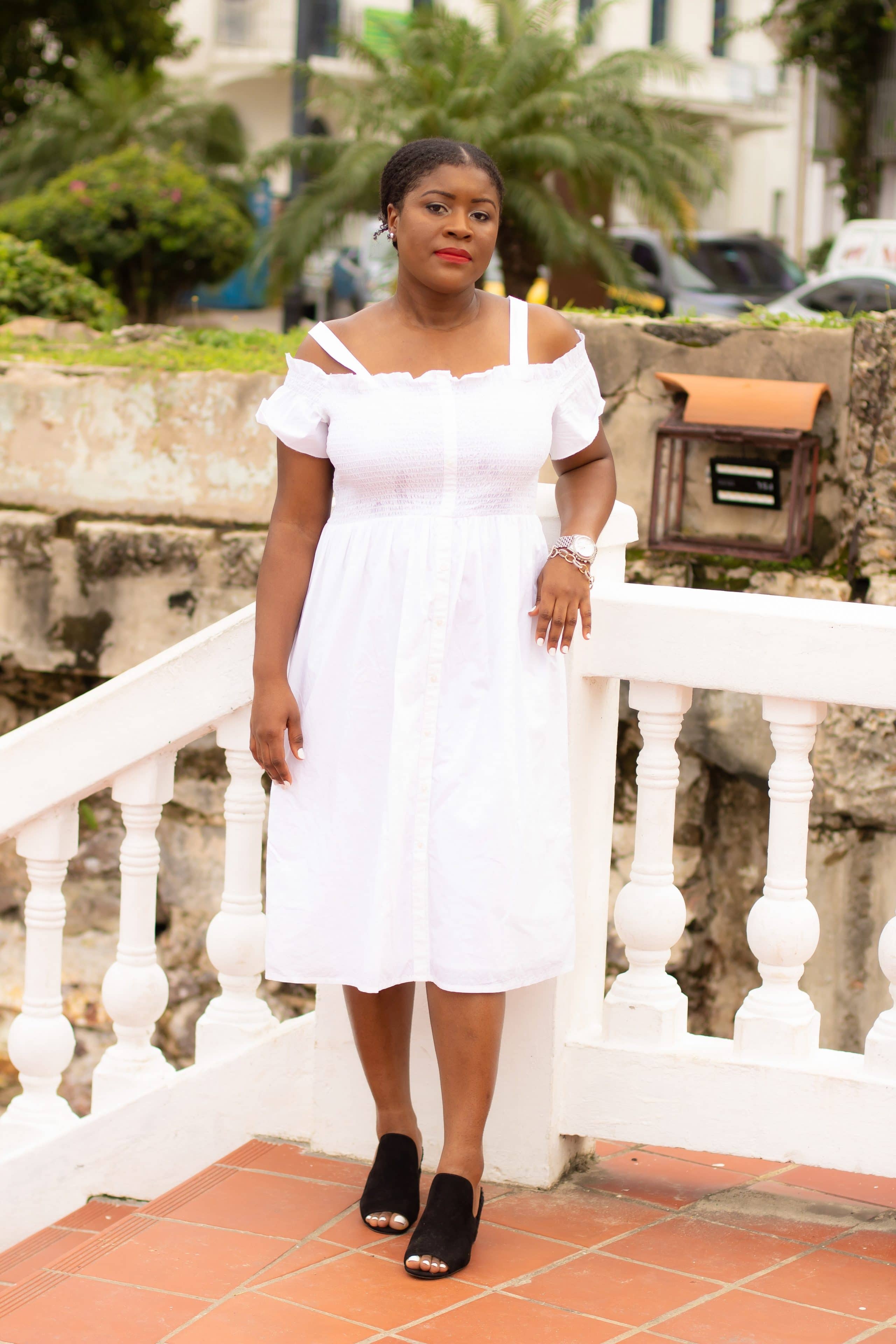 How To Look Chic Wearing An All White Midi Dress
It Does Not Have To Be Summer
While summer may be an appropriate time to wear a white cotton dress, it is not the only time you can wear it. This dress is ideal for daytime wear but the blocked heel shoes can be switched out for an even evening event that is less formal. Throw on a neck scarf to take it up a notch if required.
Accessorize
Dress it up with some dainty or statement jewellery, a nice bag and perhaps a belt. There are endless options when it comes to fashion jewelery. For this look, you can go with simple dainty jewellery or statement jewellery pieces to compliment the dress. I kept it simple by not wearing any necklaces but instead I wore a silver watch, a Yurman dupe bracelet and a pair of dainty earrings.
My intention was to shoot with a handbag but I decided against that on the spot and went bare handed. However, if I had to use a bag it would have been my clear and white PVC bag or my black Charles & Keith chain shoulder bag.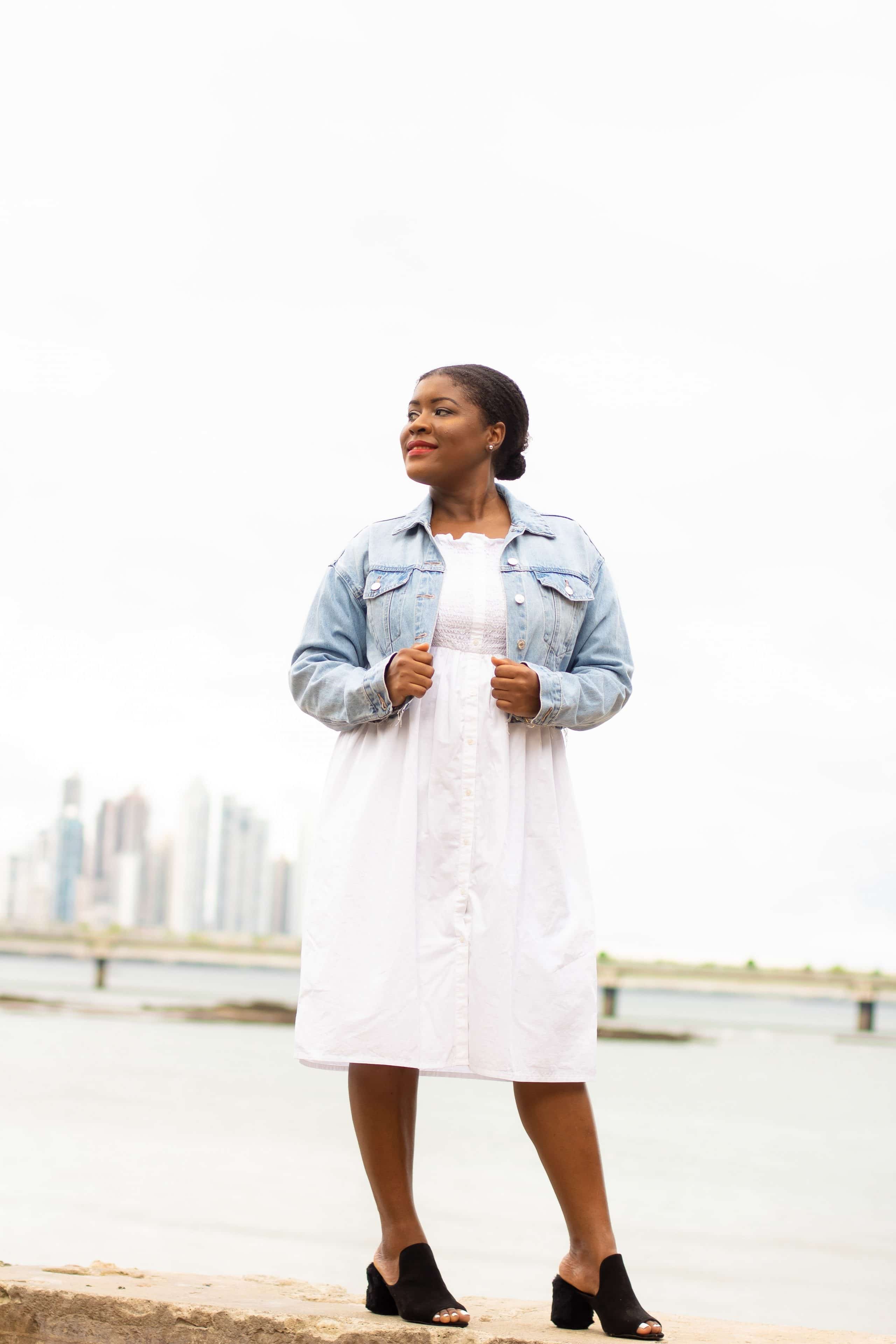 How To Look Chic With A Bold Lip
A bold lip such as wearing a bright red lipstick or pink would do well for an all white outfit. When it comes to wearing red lipstick, I'm either wearing one of my two favourite red lipsticks. Which is Ruby Woo and Russian Red, both from MAC Cosmetics.
Spice It Up With Statement Heels
Although I chose to wear black block heel mules, I could have also worn stiletto heels or strappy sandals.
Layer With A Denim Jacket
On a cooler day you can opt to layer with a cropped denim jacket.
Shop The Look

LIKE TO KNOW IT
Follow me on my LikeToKnow.It page so if you are not already following. So that whenever I post my favourite products you'll be the first to see it and shop it.
Don't have the app? No worries. In order to follow me you have to download the free LikeToKnow.It shopping app.  It's available on both the Apple and Google Play Store. Search 'travelbeautyblog', hit the follow button and that's it.
Every time I post something there you will see it whenever you open the app.
2