Last Updated on July 17, 2020 by Shevy
A Fun Day Of Outdoor Adventures At The Park
This week is all about outdoor adventures at the park. Last month I wrote a post about 5 Cheap And Fun Things To Do In The Summer. So I went ahead and took some of my own advice and spent some time at the park. Being outdoors especially in places where I can get my photography on puts me in such a good mood.
This post may contain affiliate links
Usually I complain a lot about the sun being too hot or it being too humid but once there is great energy in the atmosphere, I quickly adapt. Evidently I have a lot more fun behind the cameras when the place is beautiful and this reflects in my pictures.
In addition to a nice scenery, I really like shooting in places that are filled with murals; better known as graffiti. Seeing the way people express themselves through street art is just amazing.
Here at Parque Omar you can spend the day with your family, bring your kids to play on the slides, have a picnic or a photo shoot. Sadly it doesn't have a lot of painted walls but I capitalized on the few they had. Also, the park wasn't amazing but it was definitely one of the nicer ones I have been to here.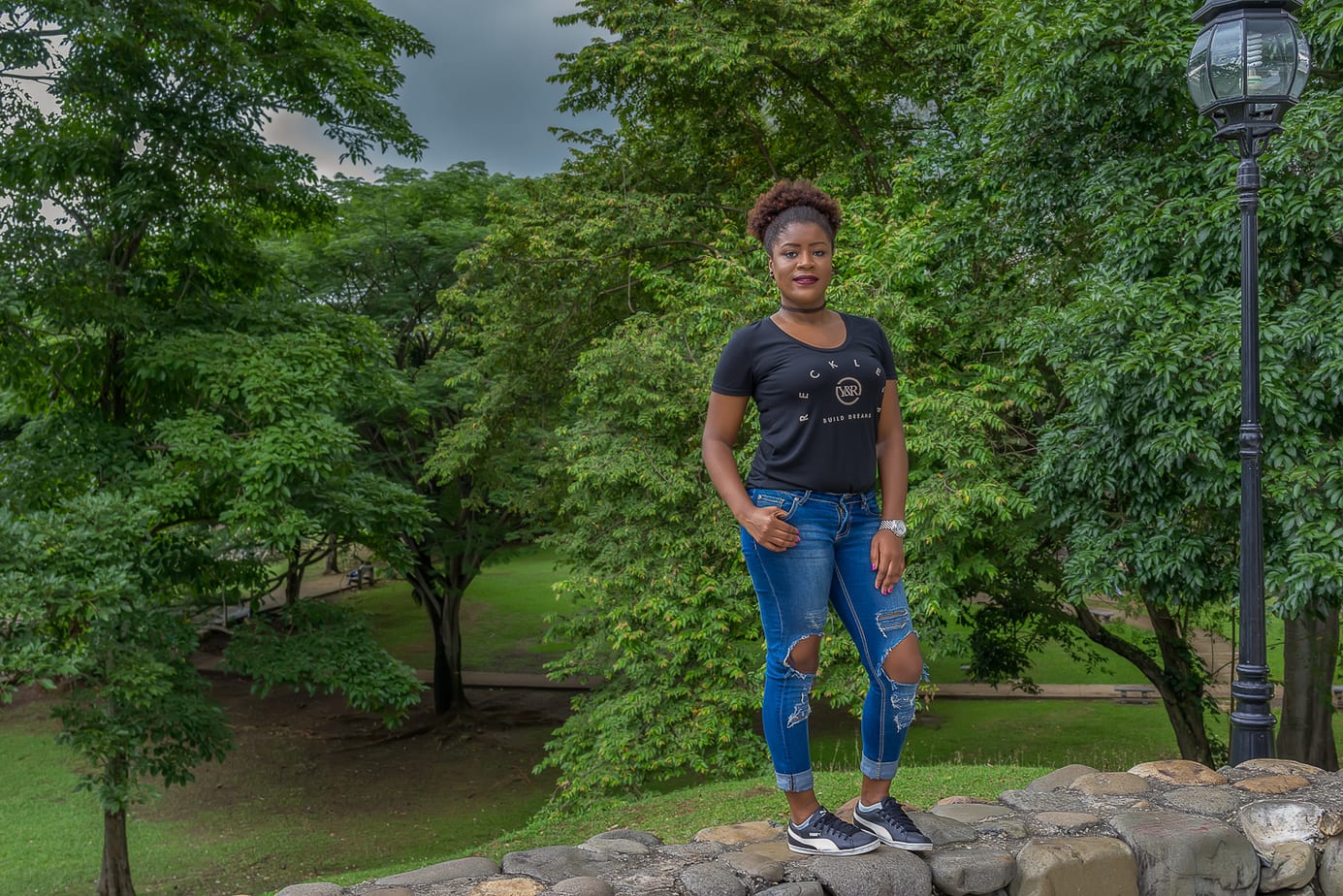 Outfit details
You guys know I can't just talk about adventures at the park without mentioning my outfit. T-shirts and sneakers are my best friends because most times I prefer comfort over being cute. It didn't take a lot of planning or effort to decide on this. My jeans are old and sadly almost cannot fit me anymore, the black scoop neck tee is from Young & Reckless and sneakers is Puma.
Can you tell that I was having a good time from looking at my pictures? For sure I was getting my poses on!
Thanks for reading and have a blessed and productive week.
Save
Save
Save
Save
Save
Save
Save
Save
0