A Day In The Life…If It Was Fall
In the midst of my window shopping and online browsing I came across some amazing pieces that would be great for the colder weather when I got the idea to create this post. So as the title says, its about a day in the life…Fall Edition. It is inevitable that soon most of you will have to start putting away your summer clothes because its officially sweater weather. A season that I think many of you are looking forward to as well.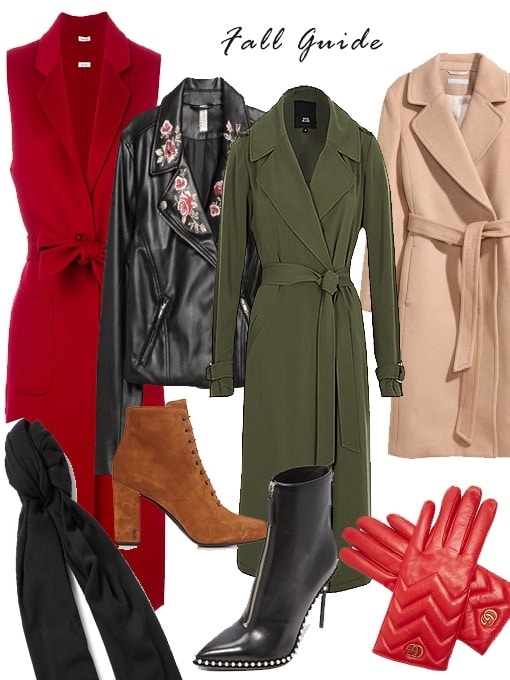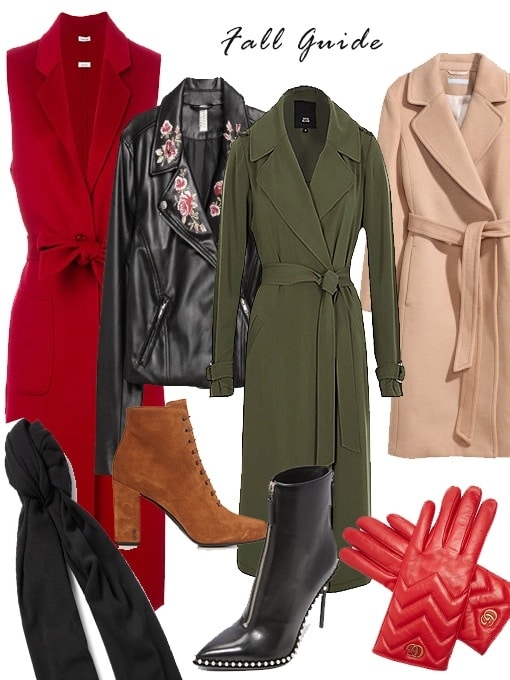 This post contains affiliate links
Unfortunately or fortunately for me I don't get to experience fall where I live but just for today I am going to pretend as though I do. Additionally, I wanted to create a fall inspiration guide by curating some items that I would personally wear during fall.
Perfect for wearing over a knit cardigan and instead of boring black I opted for bright red which is just as versatile. The wrap makes it extra stylish as this would accentuate your curves in all the right places.
Biker Jackets are not as heavy as the winter jackets so its great to wear them over your outfit and since floral prints took over the summer, it might be around for fall too.
Belted Duster Trench Coat
Trench coats I think are a staple and I love the style of this one; the long sleeves and the way it drapes on your body.
For more casual days or to the office I can see myself wearing this wool blend coat.  Coats are so chic and with the holidays right around the corner this is definitely a must have.
Black Wool Scarf
Plain black scarf can practically be worn with any outfit and yet again I chose wool because it helps keep you warm and cool at the same time. Scarves are a must-have for every fall wardrobe and can take you through the winter season as well.
Gucci Chevron Quilted Leather Gloves
Keeping your fingers nice and warm is just as important as the other parts of your body. Some people are not too fond of fully covered gloves but I love this pair from Gucci and its leather so that means you will get a lot of wears out of it before it gets old.
Saint Laurent Suede Ankle Boots
Lace-up ankle boots are so stylish and comfortable and it doesn't mean because the weather is cold outside you can't look cute.
Similar to the Saint Laurent Boots, this black bootie with the accents all around is so beautiful. Boots and booties really does some amazing things to your outfit.
Now that you have all the inspiration that you need, hope you feel more confident about getting your wardrobe organized for this season.
I get commission for purchases or clicks made through links in this post.
Shop the post:
Save
Save
Save
Save
Save
Save
Save
Save
1