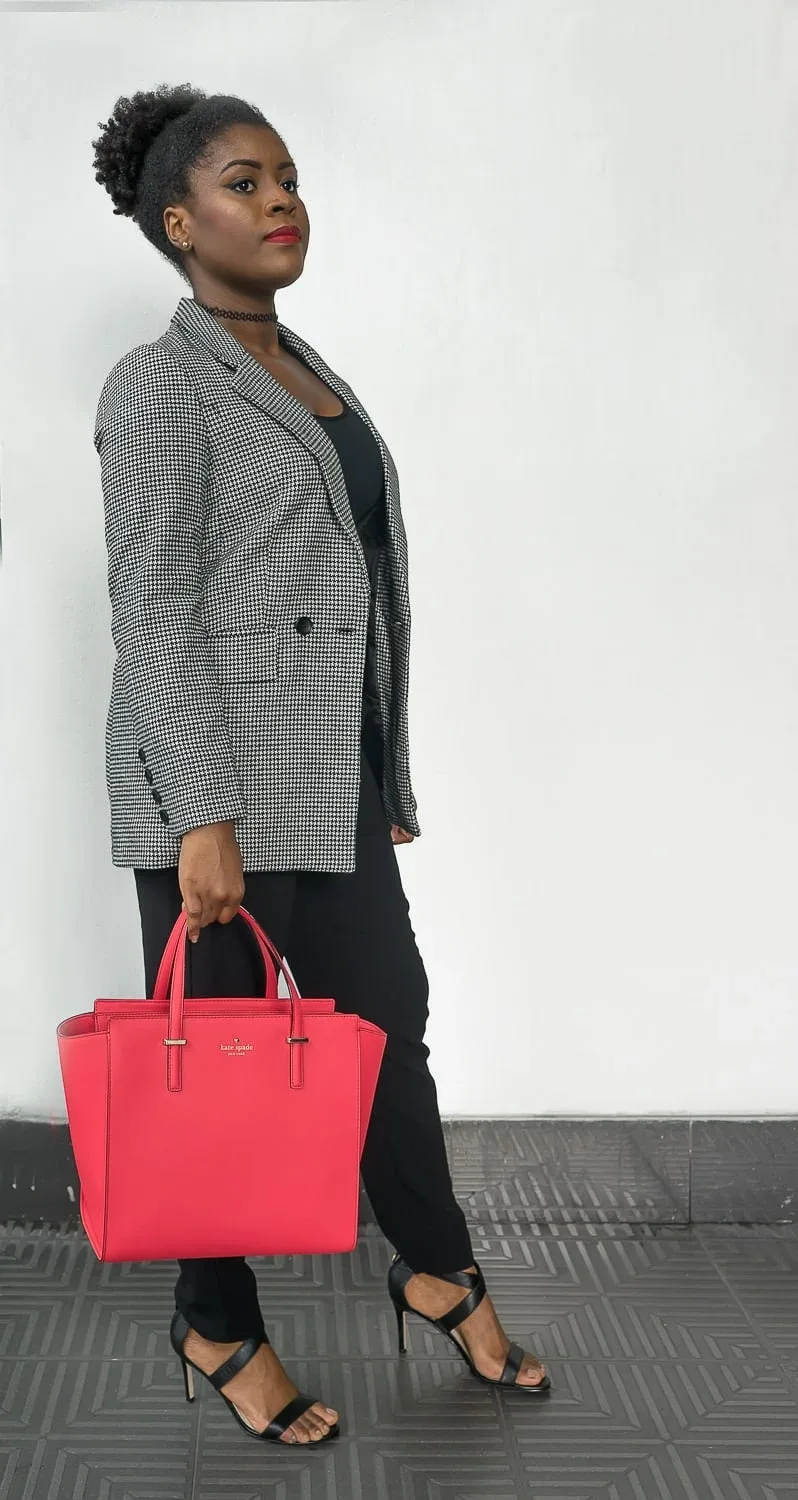 The Best Trending Blazers To Buy Now
Blazers are classics that are in right now and the best thing about them is that you can never own too many. They never really go out of style and can be used for both business and casual occasions.
Also, it is a trend that everyone can get on without thinking about high costs. You only need to pay attention to the details and style ensuring that the fit is right for you. Below I have listed the specifics to help you with your purchasing decision.
We are a participant in various affiliate marketing programs and may earn a commission for any purchases made through these links at no extra cost to you. Read full disclosure here.
Related: HOW TO MAKE THE BEST SUMMER CAPSULE WARDROBE EASILY
Checked
Whether the pattern is checked,  plaid or houndstouth, you should have at least one in your closet. There are also a variety of colours which are available in each pattern so it doesn't necessarily have to be monochrome.
Velvet
Can't wait to get my hands on a velvet jacket because I really love how stylish they look. Generally the feel and look of velvet is in a class by itself. I can't say that I have seen them in stores here either. Perhaps I'll have to purchase it online or look harder.
Related: Best Uggs Lookalike Boots
Double Breasted
Nothing is wrong with wearing a regular suited blazer but the double breasted ones give that extra touch. Something about it makes it look formal and businesslike so you can't go wrong with it.
Off-Shoulder
Not as popular as the ones named above but they do exist and looks very tasteful and exquisite. This one may turn a few heads in the room due its unique style but that's not necessarily a bad thing.
Cropped
Great for layering over a t-shirt or blouse but not too formal so you can wear them to a lunch date for example. But if you choose to wear a cropped blazer to work it would go well with a sleeveless dress.
Related: HOW TO MAKE A LEOPARD PRINT SKIRT OUTFIT LOOK CHIC
Oversized
These typically drop below the butt and honestly I have never been a fan of oversized blazers until now. Constant changes in fashion trends have made me appreciate the styles I once disliked. These go great with trousers and shorts as opposed to wearing it with a skirt.
Boyfriend / Jersey
Jersey blazers are mainly referred to the ones that do not have a shoulder padding and the fit is loose. Doesn't have a tailored cut nor a suit finish, but more like a jacket. Great to wear to a girls night out or to dinner with your significant other.
Related: THE BEST SPRING FASHION YOU CAN WEAR RIGHT NOW
Linked down below are several ones with different price ranges to choose from.
Save
Save
Save
Last Updated on 4 months by Shevy
Shevy
Hi! I'm Shevy! I'm the Founder and Managing Editor of Travel Beauty Blog est. 2016. I am also the Founder of Shevy Digital Marketing Agency where I work with new and upcoming entrepreneurs and bloggers.